How to Stop Overthinking After Being Cheated On: 15 Tips
Getting cheated on can be a traumatizing experience, leaving you hurt, betrayed, and insecure. It's natural to go over the events in your head and try to make sense of what happened – months after it has all passed.
Figuring out how to stop overthinking after being cheated on, on the other hand, can become a vicious cycle. This is because you'll soon find yourself thinking, only for you to identify the negative effect it has on your health and pledge to never return there.
A few hours later, your thoughts begin to race again. This soon causes more emotional distress as you try to let go of the feelings of depression after being cheated on.
In addition, as if dealing with betrayal wasn't difficult enough, you now have to address some other issues, including a crippling sense of anxiety and the inability to let go of the pain in your heart.
However, there are numerous effective methods for preventing self-harm caused by anxiety after being cheated on.
In this article, we've made a list of strong and effective pointers on how to stop overthinking after being cheated on. Herein, you will also find some tips to get moving on after being cheated on.
Why do you overthink after being cheated on
Here's a shocking fact.
About 35% of Americans attest to having cheated on their partner at some point. Then again, these numbers aren't only endemic to the country as, all over the world, infidelity keeps rocking the boats of happy and healthy relationships.
Being cheated on can be a life-changing experience (and not in a good way) as it leaves you second-guessing yourself and dealing with trust issues in future relationships. You may also notice a sudden fixation on understanding the specifics of that act of infidelity.
So, you ask yourself, "are they finer than I am?" "do they make my partner feel better than I do?" "Am I even worth the hassle?"
Furthermore, being cheated on can make you question the entire relationship and whether it was built on honesty and trust. This can cause you to overanalyze every interaction you have with your partner moving forward, looking for signs you missed or ignored.
It's natural to have anxiety after being cheated on. However, it would help if you found healthy ways to cope, heal, and eventually move on. Overthinking after being cheated on comes up because your self-worth gets affected, and you may begin to think of yourself as not being worthy of monogamy.
That settled, here's how to stop overthinking after being cheated on.
15 ways to stop overthinking after being cheated on
Do you find moving on after being cheated on extremely difficult? Here are 15 things you can do right now.
1. Allow yourself to experience emotions
Studies show that cheating affects relationships by breaking trust, causing emotional distress to the victim, and can result in some mental health challenges that must be addressed immediately.
It is okay to feel like a total mess when you get cheated on. Stop killing yourself over your inability to act as if nothing happened.
After being cheated on, recognize your feelings and resist the temptation to stifle your emotions. You will feel anger, sadness, and/or betrayal. Don't suppress or ignore them, as this can lead to even more overthinking.
In addition, this period of introspection allows you to recognize and work on your flaws.
Related Reading: 

14 Tips on How to Control Your Emotions in a Relationship
2. Challenge your thoughts
When you notice yourself overthinking, challenge the thoughts that are bothering you. Consider whether your thoughts are founded on facts or are merely assumptions or expressions of deep-seated fear.
3. Practice self-care
Self-care may be one of the last things on your mind when you have anxiety after being cheated on. Nonetheless, self-care is an integral part of breaking the cycle of overthinking.
How so? It allows you to take a breather and live in the moment. It also replenishes your energy, gives you a clear head, and makes tackling your problems easier.
How can you practice self-care?
You can practice self-care in various ways, including seeking therapy, practicing mindfulness, playing games, and so on.
Also, spend more time with people who genuinely care about you. While this may not appear to be self-care, it is handy as you navigate rough patches.
4. Change your current environment
Changing your environment can sometimes be the most effective way to stop overthinking after being cheated on.
So, how to deal with being cheated on?
You may need to spend more time outside your shared home and place some distance between yourself and your partner or any other people that trigger you.
Your surroundings impact how you think, feel, and behave. So, by altering your surroundings, you can change your thoughts and feelings.
5. Accept what you must
It can be difficult to stop overthinking after being cheated on, and the worst part is that you may start fussing over things beyond your control. This wastes time and precious emotions because fussing over things beyond your control changes nothing. But that doesn't mean there's nothing you can do about it.
You can't, for example, change the fact that your partner cheated on you.
You have no control over whether or not your relationship will succeed. Furthermore, you cannot control whether your partner will cheat on you again.
These uncertainties leave a lot of room for self-doubt. Instead of focusing on what you can't change, think of what you can change. For example, you can control your reaction to the situation.
Focus on that instead. Then, accept those beyond your control.
6. Work on your physical appearance
Did you know that physical activity can improve your mood, relieve stress, and help you sleep? Workout sessions are also an excellent way to de-stress (even if only for a few minutes).
Furthermore, being in good physical shape will give you more confidence, make you feel better about yourself, and allow you to face challenges with a clearer mind.
An exercise routine can help you cope with the stress in your life, whether you want to get fitter, stronger, or just feel better. Then again, studies show that you end up attracting a partner similar to you.
So, consider hitting the gym to increase your chances of ending up with a gorgeous partner again. While at it, try yoga and other mindful activities to help clear your mind and relax your body.
7. It is not your fault
Remember that the choice to cheat was your partner's – and it is all on them. They may be able to explain and rationalize their actions. They may even try to pin the blame on you for some reason, but never forget that they had a choice.
They could have cheated or not cheated. And they chose the former.
As you figure out how to stop overthinking after being cheated on, keep this in mind. The blame is not yours.
8. Never make decisions out of fear
There is no right or wrong answer when it comes to moving on after being cheated on; you must do what feels right for your heart.
Don't let fear guide the choice you make. Never stay with someone because you're afraid of being alone or leaving someone you care about. After all, a part of you still fears they'll hurt you again, which is also valid.
Allow yourself as much time as you need to make the right decision for yourself.
Related Reading: 

How to Cope With the Fear of Losing Someone You Love?
9. Surround yourself with good people
While figuring out how to stop overthinking after being cheated on, you must surround yourself with amazing people who understand your emotions and are not interested in guilt-tripping you. Build strong bonds with people who have always had your back, who will listen to the whole story, and support your next move.
You'll thrive better if you have a community around you and a support system.
10. Take a break
It's tempting to put your FBI skills to the test by scouring social media. However, do not do it, as this would only multiply the anxiety and depression you may be experiencing right now.
Instead, take a break from everything. Take a break from social media and from the relationship. Check out from your mutual home and spend some time by yourself. You don't have to prove to the cheating partner that you're still living your best life, especially if you know you aren't.
Related Reading: 

How to Deal With Taking a Break in a Relationship: 10 Rules
11. Try to be calm
It's tempting to lose your cool and start sending angry texts or throwing temper fits the next time you stumble into your partner. However, take a moment to calm down before you do anything.
Those dramatic public displays of rage only look cute in the movies. Instead of towing that line, consider letting your rage out by hitting the gym, jogging, or dancing to a killer playlist.
12. Set boundaries
If you're dealing with a narcissist, rest assured they'll try to play the victim card and coerce you into taking them back again. After being cheated on, they may try to gaslight you into acting like nothing happened. Do not fall for that. St clear boundaries instead.
Boundaries, in this context, including when and how they're allowed to contact you, how you communicate, and everything else.
Setting boundaries to protect your emotional well-being is an easy way to stop overthinking after being cheated on.
Watch this video to learn how good boundaries can free you:
13. Journal
Journaling is a powerful way to declutter your mind, release negative energy, and plot your path to mental/emotional freedom. Writing down your feelings and thoughts can help you process the feelings after being cheated on and reduce overthinking.
Then again, journaling makes moving on after being cheated on easier, as it serves as a reminder never to put yourself in that negative emotional space again.
14. Allow yourself time
It is essential to note that moving on after being cheated on takes time. So, be patient with yourself and don't rush the process. Take all the time you need to heal properly. And while you're at it, avoid the temptation to jump into a rebound relationship.
15. Seek professional help
Talking to a marriage counselor is important to moving after being cheated on. Getting an expert opinion from someone outside the situation, whether with your partner or alone, can be the push that catalyzes your healing.
Related Reading: 

Benefits of Therapy: 10 Reasons Why Seeing a Therapist Can Improve Your Life
Some commonly asked questions
Are you struggling to discover how to stop overthinking after getting cheated on? We have curated some of this subject's most frequently asked questions and provided practical, simple answers.
Does the pain of being cheated on ever go away?
Ans: It is possible to heal and move on from infidelity after a while. However, it takes time and conscious effort.
Seeking therapy or support from friends and family can help you process your emotions and resolve hidden trust issues. Keep in mind that healing is a journey with ups and downs.
Hence, a simple answer to the question is, "yes, it is possible." However, it will take time and consistent effort.
Why do people cheat on the people they love?
Ans: People cheat on their partners for many reasons, including a lack of fulfillment or insecurity in the relationship, a desire for novelty or excitement, or a lack of self-control. Cheating can also be a symptom of more serious issues such as trauma, addiction, or mental health issues.
While infuriating, cheating does not always indicate a lack of love. Individuals must accept responsibility for their actions and address underlying issues. Open communication, honesty, and teamwork can help prevent future cheating episodes and strengthen your relationship.
Final takeaway
Cheating on a loved one is a complicated issue with numerous possible causes. It doesn't always mean that all love is lost in a relationship. It also doesn't mean that you must go ahead and remain with a cheating partner.
That call is yours to make.
However, you can also learn how to stop overthinking after being cheated on by applying the strategies we have covered in this article. While at it, consider couples therapy to help you figure out what went wrong and what you must do to fix it.
Share this article on
Want to have a happier, healthier marriage?
If you feel disconnected or frustrated about the state of your marriage but want to avoid separation and/or divorce, the marriage.com course meant for married couples is an excellent resource to help you overcome the most challenging aspects of being married.
You May Also Like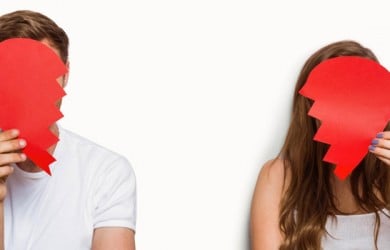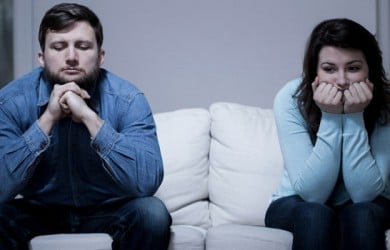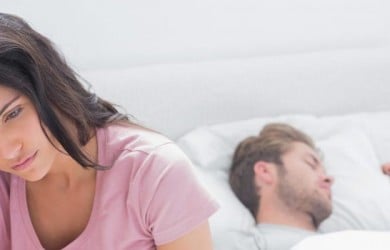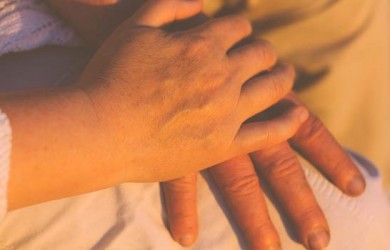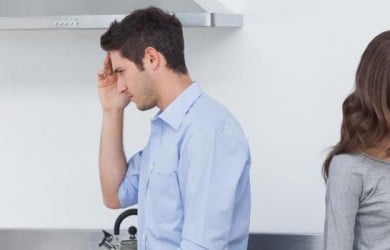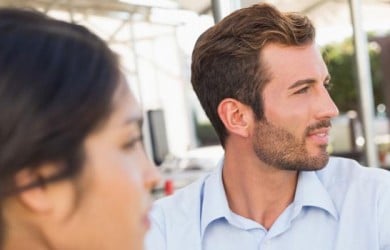 Recent Articles
Popular Topics On Marriage Help