15 Reasons Why You Should Not Cheat on Your Partner
The concept of infidelity in committed relationships is not new. Cheating is one of the unfortunate common occurrences in romantic relationships and marriages.
The reality of the situation is that there are innumerable reasons why you shouldn't cheat on your girlfriend, boyfriend, spouse, or partner. There is just, unfortunately, no way to justify cheating.
A lot of the time, cheating may be a result of not feeling content with a relationship. But if you resort to cheating to feel better, you're just making the situation super messy.
If you're having thoughts about cheating on your partner, consider reading this article to find out the reasons not to cheat. It's about handling this tricky situation with a lot of maturity and consideration for your partner.
Related Reading: 

Why Do People Cheat in Relationships?
15 reasons why you should not cheat on your partner
Consider the following reasons why you shouldn't cheat on your partner, irrespective of whether you're married or unmarried:
1. You'll be a liar
Sadly, people who cheat are not only called "cheaters," but they're also popularly known as "liars." Now think to yourself: Do you want others to label you as a liar or a cheater? And more importantly, whether others do it or not, you will see yourself as a liar and a cheater.
And when you do see yourself in that negative light, you'll end up regretting your decision to be unfaithful to your partner. To protect your own view of yourself is one of the most important reasons not to have an affair.
Related Reading: 

How to Deal With a Lying Spouse
2. You will get caught eventually
Whether you realize this or not, getting caught is an inevitable reality of infidelity. You might be a highly intelligent person, but your smartness won't be able to guard you against getting caught.
Just imagine the embarrassment and sadness associated with getting caught. Imagine how your partner would react if they caught you cheating on them? This is another highly valid reason as to why you should never cheat.
Related Reading: 

Effective Ways to Catch up a Cheater
3. Relationship misery
Another important reason why you shouldn't cheat is relationship misery. Yes, cheating will make your relationship absolutely miserable. Yes, it may be true that your relationship may have some big problems.
However, after you cheat, those problems will just become bigger! Infidelity can lead to many explosive arguments and negative feelings. It just facilitates misery.
4. Loss of respect
If you're confused about whether to cheat or not to cheat, remember that if you do cheat, it will result in a complete loss of respect. When you get caught, which you will, your partner will see the multiple times you lied to them to cover up, and that will not sit well with your partner.
The realization of having broken someone's heart will also not settle well with you! It's very true that it only takes one bad moment to break a loved one's heart. The unfortunate thing is, your partner may not be able to ever respect you for a long time. So, think before you cheat.
5. Your partner will be very hurt
If you have any feelings or concerns for your partner, focus on this reason. This can be one of your top reasons not to cheat.
Just ask yourself this: will you be able to look at your partner normally and be normal around her if you cheat? Even before you're caught, think about how badly you may be hurting your spouse's feelings.
This is probably the most important reason why you shouldn't cheat. Imagine the intensity and the types of negative emotions your partner will be coping with if you cheat and they find out!
6. You'll be upsetting others
Infidelity can ruin your reputation. When you cheat on your partner, and then you're caught cheating by your partner, they won't be the only person knowing the truth.
You will be exposed. People who are near and dear to you and your partner and maybe even distant friends and relatives will find out. This can completely ruin your social standing. This is why you shouldn't cheat.
Not only are you disappointing yourself and your partner, but also other people associated with both of you!
7. You'll be setting a poor example
Your romantic relationship or marriage is your main relationship or your primary relationship. When you cheat in your most important relationship, you're setting a low standard or bad example.
The bad example that you're setting is not just a bad impression of you in other's eyes. You're also setting a bad standard for yourself.
Why you shouldn't cheat is because when you're being reckless in one of the most important domains of your life, you may do the same thing in the other domains of your life.
8. Loss of moral authority
There's no doubt that cheating on your spouse is wrong. And here's the thing: if you do decide to have an affair, it's going to wreck your moral compass above and beyond anything else.
If you're married and have kids in the equation, try thinking about how you'd explain your actions to your kids when you're caught? How are you going to ever teach them to do the right thing if you've done something so wrong? This is why you shouldn't cheat.
9. You'll be creating bigger issues
Every relationship and marriage has some problems. It's inevitable. However, when you try to deal with these problems by having an affair with a third person, you're just worsening the problems in your relationship.
An affair is just not the solution to relationship issues. Cheating in a relationship is wrong.
10. Emotional dysfunction
Here's another hard-hitting truth about infidelity: you might be considering it to make yourself feel better, but it's going to end up damaging you.
Another big reason why you shouldn't cheat is that you won't just be hurting your significant other. You'll also be harming yourself without even knowing it!
When you cheat, you'll end up feeling shame, guilt, and other negative emotions. This can cause emotional dysfunction or dysregulation. Recurrent and intense experiences of such emotions can affect your personality.
It can even affect how you are in your other relationships. It can hamper your relationship with yourself. This is why you shouldn't cheat. This is often one of the lesser-known reasons not to have an affair.
11. Cultivation of toxic patterns
A lot of people do not realize this about infidelity. If you cheat in one of your romantic relationships, it increases the likelihood of you cheating in any future romantic relationships too.
Once you start cheating in romantic relationships, there's no stopping. You're basically harming yourself by setting this toxic pattern of infidelity. This is why not to cheat is better for your well-being. Try to focus on how to stay loyal.
Related Reading: 

What Is a Toxic Relationship and Major Types of Toxic Partners
12. Your partner will have trust issues
If the fear of 'cheating on my partner' is a persistent thought in your head and you're very confused about what to do, then remember this- if you're unfaithful, your spouse may end up with trust issues.
Not only can being unfaithful do long-term damage to your being, but it can also harm your significant other. When you're caught, your partner might start having big problems with trust.
Not only will she have a hard time believing you, but the lack of faith may also generalize to other people in her life. This is why you shouldn't cheat.
Check out this video where Frances Frei gives a crash course in trust: how to build it, maintain it and rebuild it:

Related Reading: 

How to Resolve Trust Issues in a Relationship – Expert Advice
13. Loss of other relationships
Your spouse or partner isn't the only relationship that you will lose if you're unfaithful. When you're unfaithful, and you're caught, it changes everyone's perception of you.
Your parents, relatives, friends, colleagues- everyone may see you differently. It may lead to a lot of conflict in your other relationships too.
The worst possibility is that you might lose a lot of good relationships with your family, relatives, and friends if you cheat. If none of the other reasons make sense to you, at least think about this one. This is a top reason as to why you shouldn't cheat.
Think about how isolated you may be as a result of your infidelity.
14. Your quality of life will be affected
Being unfaithful to your significant other can have a massive impact on your overall standard of life. If you're going through a divorce because of infidelity, the stress and financial burden associated with legal separation can affect your standard of living.
If you have children with your partner, the idea of not living with your children at all times under the same roof can also impact your quality of life.
Social isolation, loneliness, stress, and the financial implications of infidelity can all have a significant impact on your quality of life. That's why you shouldn't cheat.
15. Poor overall health
One of the biggest impacts of cheating on your beloved with another person is the amount of stress that you experience. Think about the amount of effort you'd have to put in to hide your secret affair from your significant other and relatives.
Think about the amount of anxiety, shame, guilt, and stress you'd have to feel while you hide your secret from everyone and how exhausting (both physically and mentally) it can get. Think about how you'll feel after you get caught.
When you actually think about all the negative emotions you'd feel if you cheated, you'll realize the toll it can take on your overall health. So, think about yourself and your partner and question whether all of this is going to be worth it.
Related Reading: 

15 Most Common Causes of Infidelity in Relationships
Conclusion
Cheating isn't a solution. Cheating isn't an escape. It only leads to further detriment in the relationship.
Your relationship is not irreparable. It's important that you make efforts to fix things with your partner. Just remind yourself of all the aforementioned reasons as to why you shouldn't cheat when you feel tempted to do so.
Share this article on
Want to have a happier, healthier marriage?
If you feel disconnected or frustrated about the state of your marriage but want to avoid separation and/or divorce, the marriage.com course meant for married couples is an excellent resource to help you overcome the most challenging aspects of being married.
You May Also Like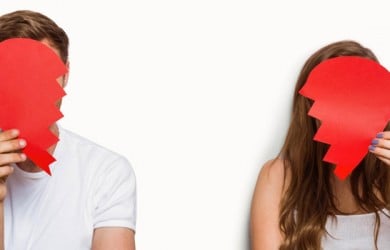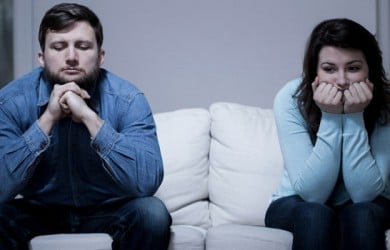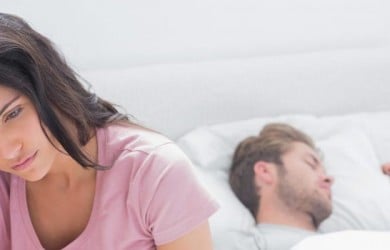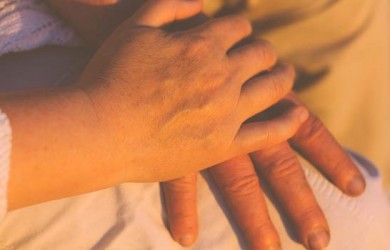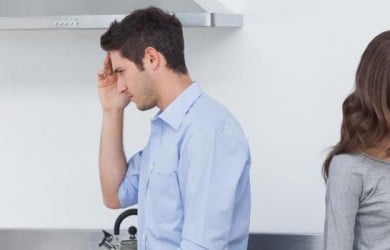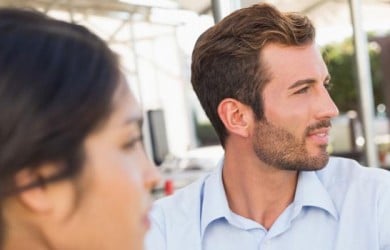 Recent Articles
Popular Topics On Marriage Help