How to Keep Your Marriage Exciting
There's no doubt that getting married is one of the most beautiful stages in a relationship, but once time passes by things can get a bit monotonous. I'm guessing you want to prevent that from happening and keep your marriage exciting. Sometimes is easier to answer, how to keep a marriage spicy, but it will still take effort from both sides to make things work. Here are three ways of keeping marriage alive.
How to keep your marriage close and exciting?
Keep marriage exciting by doing something out of the ordinary.
The monotonous stage always starts once you realize nothing is changing, you both do the same thing every single day. It's not a bad thing to have a routine together, but sometimes it's not bad either to do something different if you want to keep marriage exciting.
What can you do to change that? First, you can ask yourself things like: When was the last time you went on a date? Out for dinner? When was the last time you went to the movies? Start off with the basic stuff first. Then, you can ask yourself, what are some new things you can both try out to keep marriage exciting? Some examples are taking a spontaneous road trip, taking a class together, or taking on a new project together.
Ways you can keep marriage exciting
Looking forward to new activities is what keeps you on your toes, it makes you excited for the day to come.
In your marriage, you can't let boredom join in on the ride, the monotonous routine mindset will make the excitement slip away. Make sure you and your partner write a list of things you would like to do together, then when you start to notice that you need to do something new, pick something out of the list and try it out together and you will be well on your way to keep marriage exciting.
Surprise your partner
Who doesn't love surprises? Surprises are the ultimate secret sauce to keep marriage exciting.
This tip is pretty self-explanatory, but here is something to keep in mind. First, a surprise doesn't necessarily mean you need to spend your whole bank account on a certain item or a trip to the other side of the world. There's absolutely no need for that. You can surprise your partner for free! Some examples could be cooking his favorite meal or having a movie night just the two of you.
The element of surprise is key to keeping your partner on their toes all the time. Also, when you see their face, it's almost always priceless! Their reaction is what you'll love the most.
One more thing you can do is, instead of sending cute text messages, leave notes where you know they will find them, make sure you let them know how much you love them and how much you appreciate them. In the notes, you can also write something you love about that person, a good quality, a hint of what's coming in your surprise, pretty much anything you want.
Your partner will appreciate how much you want your marriage to work and they will definitely appreciate the effort you put in the surprises. And who knows, maybe you'll get surprises in the future too!
But here's a tip
Don't make the surprises too frequently, if you do, they will already expect things once in a while, you'll take away the element of surprise. The key is to catch them when they least expect it.
Set goals together
This tip will put both of you in the mindset of working together as a team to achieve the goal you've both created.
The first time you both sit down to brainstorm for this could be an at-home date. Sit together on the couch, coffee for two, if you don't like coffee you can drink tea or even a nice glass of wine, whatever you prefer, and just talk about some things you both would like to do together. This is one of the sure fire ways to keep marriage exciting.
Do you want to make some changes to your home? Do you want to have a baby? Would you like to start a work from home business? Do you want to travel somewhere together? All of those things you both want to do, write them down.
Then you can start by picking out which goals you want to achieve first. Remember that some will take more time to achieve than others, but that's perfectly fine, you guys are working on this together helping each other achieve something amazing. If you need to create an action plan, feel free to do so.
Make sure to always keep each other accountable
Remember this is teamwork, you both need each other in order to succeed. This will make you both excited about what's to come in your marriage.
One final note. Like I mentioned at the beginning, to keep marriage exciting will take effort from both sides of the relationship, but with love, anything is possible, am I right?
Share this article on
Want to have a happier, healthier marriage?
If you feel disconnected or frustrated about the state of your marriage but want to avoid separation and/or divorce, the marriage.com course meant for married couples is an excellent resource to help you overcome the most challenging aspects of being married.
More On This Topic
You May Also Like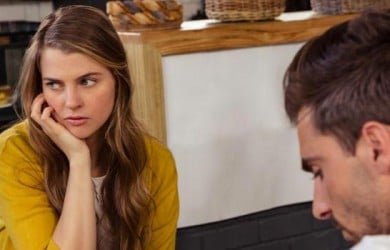 Popular Topics On Married Life