20 Signs of a Toxic Mother-In-Law and How to Deal
A toxic mother-in-law doesn't necessarily hold a grudge towards you that is based in actuality. They often don't really allow themselves to get to know you personally.
It seems the whole idea of someone coming in and taking a prominent place in their child's life, making decisions with them that she would previously have a hand in, is not okay with her, nor are the decisions.
Instead of taking a difficult passive-aggressive approach, it's better to attempt to look at it from what your mom-in-law is dealing with. Try to find some empathy in the situation.
If you can include her in your life instead of pushing her out, it may make things better. Another thing to realize is that a toxic mother-in-law might never come around.
No matter how hard you try or what you do, this is the person you have left to deal with. As long as your spouse recognizes your effort and understands your position, that's what genuinely matters. Plus, you have your own family as a support system.
What should you say to a toxic mother-in-law?
When you have a mean mother-in-law, it's challenging to say the least. Still, as a rule, when you marry, your mate and yourself become a family unit. As such, the two of you get to set boundaries not only for your partner's family but your own.
If you're dealing with a toxic mother-in-law crossing those boundaries already, there needs to be a conversation. That discussion needs to be led by your mate, as your partner, and they need to lay out the boundary guidelines.
If your controlling mother-in-law can't find her way to abiding by the rules, the two of you need to indicate there will be time apart until an agreement is reached. Check out a few signs of a toxic mother-in-law to see if that's what you're dealing with.
20 telling signs you have a toxic mother-in-law
If you find yourself saying, "I hate my mother-in-law," that means this person is crossing boundaries you and your mate attempted to set with her, or you never got to put in place because of the controlling nature.
An overbearing mother-in-law like this is not one you'll likely win over no matter what you say or do. Probably there is a sugary sweetness to your face with the occasional jab and then stabs behind your back.
That's typical of toxic mothers-in-law. Psychotherapist Dr. Susan Forward, in her book 'Toxic In-Laws,' looks for signs of toxicity in your relationship and also looks at some signs your mother-in-law doesn't like you on the following list.
1. One-ups everything you say
When you have an illness or aren't feeling well, she suddenly comes down with something far worse.
2. No regard for your feelings
No matter the occasion or who's around, a toxic mother-in-law will find a way to be disrespectful. That can be whether it's criticizing the way you got married, perhaps it was a civil ceremony or the theme you chose or possibly making mention of a potential divorce "just considering the worst possible scenario."
3. Is entirely self-involved
When your mother-in-law is toxic, the world revolves around how everything makes her feel and the opinions she gives on nearly any subject. She may find ways to fit into every topic you bring up in a conversation.
4. Invasive into your marriage
An annoying mother-in-law wants to hear gossip about your marriage so she can pass this information on to her social circle. It's almost like she's stirring the pot to create problems, which likely she is.
5. Makes you feel inferior
A mean mother-in-law likes to let you know that she has far superior knowledge on being a partner and can offer the best advice on how to handle any situation. In all likelihood, she can offer brilliant guidance, but that doesn't necessarily mean you want to do things the way she does.
You don't mind hearing the advice, but you don't need to be made to feel inferior either.
Related Reading: 

20 Ways To Deal With A Manipulative Mother-In-Law
6. Criticism oozes from her core
You know you have mother-in-law problems when each time there's a visit, there are critical responses to the way you decorate or how unclean your home is, and dinner's not to her liking, so she refuses to eat but a bite or two.
The visit only lasts a short time, and then she leaves because the dust bunnies are bothering her allergies.
Related Reading:

 How to Talk to Your Mother-In-Law: 6 Possible Topics
7. Negativity
Everything that your mother-in-law says is negative. That validates how do I know if my mother-in-law is toxic. No matter how pleasant or upbeat you try to be, she pounds it to the ground.
The only recourse you have is to come back with more positivity to help her see the good side of things.
8. Boundaries are ignored
When you're contemplating how to deal with mother-in-law who hates you and trying to establish boundaries, but these are ignored, it's time for your mate to step in.
Once there's a conversation, lines shouldn't be crossed, or more stringent rules will need to be implemented. Listen to this podcast concerning boundaries and how mothers-in-law find themselves immune to them.
9. Makes things challenging
No one wants to mess up in front of family, especially their partner, and an emotionally manipulative mother-in-law knows that. This is why when she asks you to do the impossible tasks when everyone is around, she knows you're sure to fail and that it will shake your confidence.
In dealing with mother-in-law, you can work at proving her wrong. Work at successfully completing tasks and surprising everyone in a positive way.
10. Mother-in-law is harboring jealousy
Unfortunately, a toxic mother-in-law harbors jealousy because you took her child away, or at least that's how she views it. That's definitely something you can appreciate.
It is up to your mate to ensure they still carry a relationship, but it's not your fault, nor should you carry the burden if that's lapsing.
Related Reading: 

15 Signs Your Mother in Law Is Jealous & How to Deal With It
11. Drama is the game
In that same vein, in dealing with mother-in-law issues, many will use drama to garner attention from their children.
While you can express to your partner what the tactics are, they need to find out for themselves and handle it in their own way. Still, this isn't the right approach if mom needs more attention.
12. Gossip
You can declare "my mother-in-law is toxic" when you overhear her gossiping about you behind your back. That's low even for a mother-in-law. If someone has something to say about another person, it should be done face-to-face.
13. You're not even in the room
When you and your mate go to visit, and it's like you're not even in the room, that's an indication of a toxic mother-in-law. She completely ignores you the entire time you're there, speaking only to your mate.
When refreshments are served, your partner has to offer them to you. It's demeaning. And while someone should say something, like your spouse, it goes unnoticed. That's when a conversation needs to happen with your mate, so it doesn't happen again.
14. Grudges
Perhaps you did something she might have held against you in the past and hasn't let go of that to this day. It's essential to have a conversation to let her know the history should remain in the past, and you should be able to move forward.
Related Reading: 

Recognize the Red Flags of Resentment in Your Relationship
15. A controlling person
When trying to discern how to deal with toxic in-laws, it's vital not to allow the individual to try to control you. The person will attempt to dictate to your mate how things should be in your household and with the marriage.
Research shows that the need to control one's environment is biological and psychological, but it can become unhealthy when it becomes irrational.
Your mother-in-laws' attempts at controlling you or your partner should be unacceptable with there being a subsequent discussion.
16. Sensitivity is a strong suit
Considering how to deal with a toxic mother-in-law, you need to determine if she is overly sensitive. You need to be careful of what you say if you are someone with sensitivity issues. What you say may come back to you for decades.
17. Flat-out insulting to a fault
When a toxic mother-in-law doesn't hold back but, instead, just flat-out insults you to your face boldly, it requires standing up for yourself, calmly and diplomatically. Then you can discuss the events with your mate, who can reiterate to mom how the issue is not okay.
18. The individual is two-faced
When someone says one thing to your face and does something else or tells another person something different, they are two-faced, which would indicate toxic mother-in-law signs.
If she tells you how nice you look in something only to tell your partner the outfit is hideous, that's not only being two-faced, but it's toxic and rude.
Related Reading: 

5 Tips on Dealing with Disrespectful In-Laws
19. A complaining individual
Perhaps a toxic mother-in-law doesn't believe that you handle certain tasks properly, so she complains about how things are done when she comes over.
She might go over how you vacuum and show you the right way, or perhaps your potatoes are too smooth. You have to leave just a few lumps to show their homemade (like grandma's). Nothing you do pleases her.
20. Just a mean person
You know you have a toxic mother-in-law because she's simply nasty when she speaks to you. There are no kind words. It requires dialogue between your partner, you, and her plainly and thoroughly to avoid further hurt feelings.
How to set boundaries with a toxic mother-in-law
Setting boundaries with a toxic mother-in-law requires you, your partner, and the mom-in-law to sit down and talk about what they have set up as rules for their household as a family.
These boundaries are expected for all extended families to abide by. If anyone is unwilling to follow the rules, they will need to take some time apart to figure out why they can't respect their wishes, and then perhaps they can come to a mutual understanding.
Now, that will not sit well with a toxic mother-in-law, but she will need to make that decision. It will be tough for a child to stand their ground because a toxic mom is a challenge to deal with, but it's critical to stand firm.
10 ways to deal with a toxic mother-in Law
Dealing with a toxic mother-in-law is a challenge. She doesn't play nice or fair and has no intention of making an effort. The best you can do is set boundaries, try not to aggravate the situation, and stand up for yourself when warranted, as should your mate.
Here are just a few tips on coping with a toxic mother-in-law:
1. Keep yourself emotionally distant
Allow yourself to detach from the situation, so there is no ability to steal your joy. When the individual can get in emotionally, they can wreak all kinds of havoc.
Related Reading:

 Feeling Distant? Common Causes of Lack of Emotional Intimacy
2. Avoid triggering
A toxic mother-in-law wants an argument and hopes to fight. Don't give her that opportunity. In the end, it will make you look bad to your mate since, likely, there will be a dramatic tear-filled scene.
3. Avoid self-judgment
It's easy to self-judge after dealing with someone you feel you're supposed to have a happy, healthy bond with. You can't figure out where it's going wrong and what you could do differently.
4. It's okay to avoid pretending
Moments will arise, especially at events or gatherings where conversations will need to be had, and your toxic mother-in-law will pretend to be pleasant. It's okay to be guarded and unsure because you would be right; gossip is strewn when your back is turned.
5. You don't need to try
If you're attempting to gain validation, you should stop trying; that will never happen. Your mother-in-law will criticize and complain. It will be impossible to please her regardless of the dinners you make or the home you're trying to clean spotless.
If she's decided she dislikes you for her own unknown reasons, there's little you can do to change her mind.
6. Remain true to yourself
Despite your mother-in-law's toxicity, you can still be true to who you are. If you're a kind, considerate and courteous person, continue. While it will likely be reciprocated with sugary sweet sarcasm, that's okay because everyone can genuinely see how your mother-in-law behaves. You might believe she's fooling everyone, but she's not.
Related Reading: 

New Relationship Advice to Have the Best Start
7. Allow your mate to step in
If things escalate to the point you feel insulted or demeaned, it's time to let your mate step in and have a discussion with the toxic mother-in-law. While you will stand your ground, it's essential that a partner also advises that it's not acceptable behavior. No one needs to tolerate these actions.
8. Forgiveness doesn't have to be for the other person
If you carry forgiveness for your toxic mother-in-law in your heart, you could actually end up feeling sorry for her. Then the nastiness that she approaches you with won't be able to hurt you. Instead, you'll be able to move forward feeling good and recognize that she's miserable.
9. Let go of expectations
In that same vein, you can let go of the expectations you carried for a healthy, happy relationship with this person. While that would have been nice for your mate to have his family and his partner get along well together, his mom just wouldn't allow that to happen.
10. Space away
After forgiveness and allowing yourself to let go of the ill feelings, it's time to take some space apart. The individual is not a part of your immediate family and, while your mate can go as much as they'd like, it's okay if you cut back the time you spend there.
Reason mothers-in-law cause problems
Many of the toxic mothers-in-law are jealous. Jealousy is an ugly emotion and can make people lash out horribly, and that's what they're doing is lashing out at someone they find guilty of taking what they feel was their place in their child's life.
That would be caring for all their needs and ensuring their okay. Now, instead, your in-law is left to fret over these things while someone else handles them.
Watch this video to learn about "The Phenomenon of Mother-In-Laws" in an enlightening and perhaps humorous manner:
Is it okay to cut off your toxic mother-in-law?
It's okay to put some space between the toxic mother-in-law and yourself since she's not your mom. A mate needs to see his mother as often as they'd like. That's entirely their decision; it's their mom. And if there are any kids in the picture, that's their grandma.
They absolutely should have a relationship as long as there's no disregard for the parent in front of them. That would be off-limits. If she were disrespectful and said nasty things about the parent, she would have supervised visits only. Again, boundaries.
Final thought
A nasty, toxic mother-in-law won't go to counseling to work out her issues, but it might help a mate and the partner to do so to learn how to deal with the problems, so there is no direct effect on the partnership.
Share this article on
Want to have a happier, healthier marriage?
If you feel disconnected or frustrated about the state of your marriage but want to avoid separation and/or divorce, the marriage.com course meant for married couples is an excellent resource to help you overcome the most challenging aspects of being married.
More On This Topic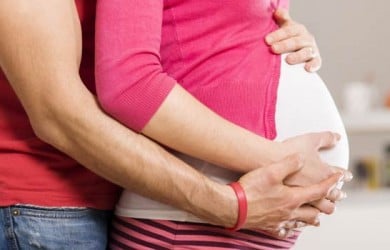 You May Also Like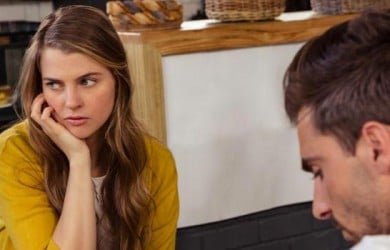 Popular Topics On Married Life