15 Cues for Body Language of Unhappy Married Couples
If a marriage is tumbling, usually, both partners have a mutual desire to fix things up. Sometimes it will require an expert to help them wade through the cracks. You have every opportunity to find happiness with your spouse – especially if you are just going through a rough spot this time.
On the other hand, you might have been in an unhappy marriage for a long time. The body language of unhappy married couples can prove to be an expert in deciphering if their marriages are happy or not.
What is body language?
Body language is the way your body responds to people or situations in a non-verbal way. Your gestures, facial expressions, eye contact, and body movement will convey your feelings, thoughts, and emotions to other people.
Look at a happy couple body language, for instance. They look into each other's eyes and smile a lot at each other. The body language of unhappy couples is the opposite – there is very little eye contact with your partner, and you tend to keep your distance from them as much as possible.
15 cues for the body language of unhappy married couples
Here are some cues for the body language that will help you identify if the couple is married or not.
1. No longer make eye contact
Strong eye contact is usually a very positive sign in body language. If you notice that your partner avoids eye contact with you, it could be a sign of guilt; they can't be open with you.
Related Reading: 

10 Powers of Eye Contact in a Relationship
2. They're all out of love
The body language of unhappy married couples shows up in their gestures and eye contact when they no longer feel love or care about your welfare anymore.
Even in a crisis, you might expect your partner to take notice and be there to comfort you. But someone who doesn't feel the love anymore might even be very noticeably absent during times like this.
3. The hugs are cool and non-yielding
Sometimes a partner will behave almost like a child when an unloved relative or stranger tries to gush over them – they lock their arms to their sides and won't hug back. If you notice your partner is showing this negative body language in relationships and your own, like when you try and hug them, it's a sign that they are not happy with you.
Did you know that according to science, when we hug someone we love, the oxytocin hormone gets released? This hormone becomes rare and inactive when a couple is no longer happy.
4. You talk to your partner, and they roll their eyes
Ooooh, this one is a dead giveaway of the body language of unhappy married couples. All you have to do is roll your eyes at someone or let people see you rolling your eyes at someone, and they will know you are disapproving of that person.
Rolling eyes is a non-verbal cue that you basically don't like someone because you are jealous or disapprove of them. It can be extremely hurtful to see your partner rolling their eyes at you in front of friends and family. Ouch – that's humiliating.
5. Sighing while talking to you
The body language between couples in a happy relationship will show up with plenty of listening and smiles whilst interacting with each other. If you or your partner continually sighs in your presence, they show you they are bored and unhappy with you. They wish that you weren't there.
Are you familiar with the above? Maybe the writing is on the wall for you, but you don't want to acknowledge the signs. Here are some more.
6. Not walking in sync
Take a look when you are out walking with your spouse. Remember when you were in love; you would walk together, holding hands. In negative body language in relationships, you will notice that he or she is walking several feet behind or in front of you.
There's a deadpan look on their face – no smiles today! And then suddenly, they veer off without even telling you – into a shop or across the road. No signaling or communication. Their body language shows they will do their thing, and you do yours!
7. You keep a physical distance from each other
Usually, when you love someone, you want to be physically close to them. You try and find reasons to touch them, and they you. You want them to notice you.
Physical touch is a symbol of someone who is attracted to you. If one partner or both are avoiding physical contact and sex with each other, this is definitely the body language of unhappy married couples that all is not well on the home front.
Couples who are in love usually lean toward each other all the time. They want to be as close to their partner as they possibly can. Leaning towards your partner while talking to them or when you're sitting with them is a symbol of emotional intimacy.
This is a positive sign of relationship body language where love and respect reign. If you see that your partner moves away from you and doesn't want to come close to you lest he touches you, this is a warning sign. It indicates that your partner is emotionally distancing themself from you.
8. Distracted when they are with you; not mentally present
This is also very hurtful to experience. You long to connect with your partner, but they act distracted when you are near them. They look like they just want to escape; they actually can't even look at you.
This can be because you just don't count (sorry to say) anymore, or they are thinking of someone else. Happy couples body language will show them making the most of the time spent together; they engage together and talk things through with each other.
Here is a video you can watch to learn about healthy relationship habits.
9. Kissing with hard, closed lips
Kissing intimately and long is a sign that you are in love and attracted to someone. But say now your friends are watching you with your partner. They see you clamp your lips shut with no yielding.
They're going to think you were having a fight, right? Especially if there are no smiles and only frowns around.
10. Kissing without tongue passion
You will notice something is not right anymore if your partner quickly gives you a peck on the cheek – the passion and body language signs of love are gone. In the early days, when there was love and passion, you would kiss intimately and long, using your tongue to express your adoration.
Now it's just quick little pecks. Don't get me wrong, kissing tongue free is not bad. But you will remember how it once was; you will feel and see the coldness and lack of intimacy.
11. The smiles have turned to grimaces
This body language relationship is a typical sign that things are no longer the same in the marriage as they once were. One of the partners or both people are no longer feeling happy.
It could be for any reason, and it might just be a temporary situation. But when the genuine smiles for you are gone; the crinkled-up eyes, the raised cheeks, the open mouth – and are replaced with a tight-lipped smile, you can be sure that anger and resentment have replaced the once previous smiles.
12. You shudder when you talk to each other
Nothing is quite as telling as a shudder when you hear it from your partner. It's like telling you that you give them the shudders. If your partner does that around you, it might not be a temporary situation that will likely improve – this could be a sign that they no longer care a hoot for you anymore. It's like the relationship is finished already.
13. No longer show empathy in difficult circumstances
If your mental state is generally not up to par, and your partner shows no signs of concern, it could well be that they are no longer happy with you and the marriage. Have you taken note, sometimes, of the body language of unhappy married couples yourself lately?
You might have noticed how one partner no longer expresses empathy when the other is going through tough or sad times. They seem irritated and don't want to be involved or interested in helping their partner through it.
With you, your partner might seem to deliberately not want to grasp that you are upset – they don't make any signs of offering you comfort. In the body language of lovers and a happy relationship, a partner usually steps into their partner's shoes and tries to feel the experience of what they are going through. The pain is shared.
Related Reading: 

How to Build Empathy in Relationships
14. You smirk at them
Your partner is so not into you anymore that they smirk at you in front of you as well as behind your back. When you smirk at your partner, you show them you think you are better than them. In reality, you and your partner should be equals.
If you want this marriage to work, you both must get off your high horses and wipe the smug looks off your faces.
15. You mimic one another but not in a friendly manner
You know when something is mimicking you 'cos they think you're cute. They look back at you and smile in a friendly fashion, and you nudge each other in a friendly way.
But when you're already treading on rough ground in your marriage, you will know how even in front of other people, your partner will copy what you just said exaggeratedly or mimic your actions. It's to embarrass you in front of others or when you are alone – Not very nice. The body language intimacy that you once knew is gone.
Frequently Asked Questions
Here are some popularly asked questions about unhappy married couples' body language.
Is it ok to be unhappy in a marriage?
Sometimes feeling unhappy in your marriage is normal. Every single relationship has its ups and downs. Marriage is hard work, too, like unmarried relationships are as well. It is certainly worth the investment.
If you enter into marriage with someone, you should know that it's all about both of your happiness, not just yours alone. You didn't or shouldn't have married to escape a situation because you are lonely or to prove something to others. Then you will end up likely unhappy.
Are all married couples unhappy?
Definitely not! See the stats here. Data shows that 36% of people who have been married say they are "very happy" compared to 11% who say they are "not too happy." And even though many people just shack up today, the truth is that married people are happier.
Remember that there are a lot of unhappy people walking around, married or not. If you are an unhappy person, you will find it hard to be happy with not only your marriage but your life, work, and other relationships as well.
Takeaway
When couples are in love, they make love, and their bodies speak their love language. But the way they live in the years thereafter, the way they speak, eat, and respond; all comes out in their body language.
The body language of unhappy married couples speaks volumes about the state of their relationship, not only with their partner but with everyone.
In a world where most stuff is on social media and where people want to be noticed and popular, they can end up disappointed in people, which also means their partner. The question of unhappy couples has led to much research from the experts, where years have been spent studying body language and what differentiates happy couples from unhappy ones.
It is why there is fantastic marriage couples counseling therapy available to help you and your partner if you feel you want to save your marriage. Because they might have come to realize that the –
"The most important thing in communication is hearing what isn't said" – Peter Drucker.
You can't get truer than that!
Share this article on
Want to have a happier, healthier marriage?
If you feel disconnected or frustrated about the state of your marriage but want to avoid separation and/or divorce, the marriage.com course meant for married couples is an excellent resource to help you overcome the most challenging aspects of being married.
More On This Topic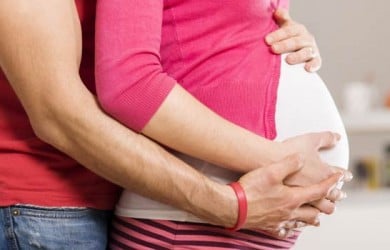 You May Also Like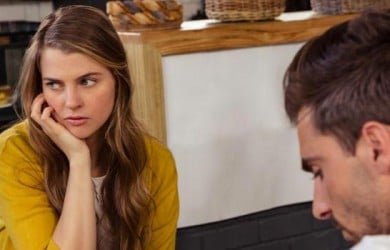 Popular Topics On Married Life