4 Common Reasons Why Women Over 50 Get a Divorce
Doesn't it seem like there has been an increase in divorce rates among couples over 50 for the last several years? Bill and Melinda Gates, Angelina Jolie and Brad Pitt, Jeff and MacKenzie Bezos, Arnold Schwarzenegger and Maria Shriver, and the list keeps going and going.
Most ex-couples claim that their marriage just hit rock bottom and had to end due to the irreconcilable differences among the spouses. However, what are these irreconcilable differences, and may there be other reasons to seek a divorce when you are over 50?
"The statistics may take you by surprise, showing that more and more couples today seek divorce over 50. There are many reasons for that, but the main question for those dealing with the end of their marriage at 50 remains the same: how to survive a divorce process and start a new life?"
explains Andriy Bogdanov, CEO, and Founder of Online Divorce.
In this article, you will find the most common reasons why women over 50 get a divorce and whether there is a life after divorce.
Related Reading: 

10 Most Common Reasons for Divorce
What is "Gray Divorce?"
The term "Gary Divorce" refers to divorces that involve spouses over the age of 50, typically representatives of the Baby Boomer generation.
We can't consider all the factors contributing to more and more older couples wanting to end their marriage today. However, one of the most obvious reasons is that the definition of marriage and its values have changed.
We live longer, women have become more independent, and we lack the motivation to fix what never seems to work. There is no longer any need to devote yourself to a marriage that doesn't satisfy both spouses.
Related Reading: 

8 Real Reasons Why Couples Divorce After Decades of Marriage
Common reasons why women over 50 get a divorce
Couples are divorcing at older ages. But do we really have so many reasons to end our marriage? Let's take a look at the most common reasons why women over 50 get a divorce.
1. No more common ground
There is an empty nest syndrome among couples being married for 50 years or more. At some point, it becomes difficult to remain loving individuals with a sparkle between them when they have kids.
However, when the kids leave the house, the feelings don't just magically re-emerge, and you have to deal with the new reality.
"Now, let's say you're 50 or 60. You could go 30 more years. A lot of marriages are not horrible, but they're no longer satisfying or loving. They may not be ugly, but you say, 'Do I really want 30 more years of this?'"
Pepper Schwartz, professor of sociology at the University of Washington in Seattle, told the Times.
50 is no longer the end of your life; it's almost the middle due to medical advances and a higher quality of life. The fear of starting over at 50 after divorce may become way too overwhelming, yet it seems a lot more possible to overcome than living with a person who doesn't feel right for you anymore.
This is when the lack of common grounds becomes one reason why women over 50 get a divorce. It begins to feel unbearable and pushes women to choose being divorced and alone at 50 rather than feel the burden of an ineffective marriage until death does you apart.
Lack of common ground may lead to depression and divorce after 50, which may seem rather exhausting and unfairly expensive.
Related Reading: 

10 Ways of How to Overcome Divorce Depression
2. Poor communication
Another reason why women over 50 get a divorce is poor communication with their partner.
We all know that communication is the key to a wonderful connection. And yet, sometimes, no matter how hard we try, we still lose this connection due to poor communication.
For some women, it is crucial to find a way to communicate their feelings to create strong bonds with their spouses. If there is a lack of effective communication, it simply leads to the distance tearing the couple apart.
Getting a divorce after 50 years of marriage may seem horrifying, but that's nothing compared to the idea of living together with a person you fell out of love with.
We also shouldn't forget that as life expectancy has moderately increased, being single at 50 sounds more like a nice opportunity than a sentence for many women. According to Pew Research Center, 28% of women after 50 use platforms to find a partner, and that number is growing.
Related Reading: 

12 Communication Failures That Cause Even the Strongest Marriage to Fail
3. Self-change
It is vitally important to have some time and space for self-exploration. As we get older, our perspective of the world changes, which creates the need to reconsider our lifestyle choices or even our mindset.
Personal growth is a beautiful thing that makes life colorful and exciting. And yet, it may become a reason why your marriage can't function as well as it did before.
It can be either a revelation you got about your mutual past, or maybe it's a new tantalizing prospect you could finally see. Sometimes to move forward, you need to be able to leave the past, even if it means divorce in later life.
A Scottish comedian Daniel Sloss once compared a relationship to a jigsaw puzzle consisting of both spouses' parts, each including various elements, such as friendships, career, hobbies, etc. He said: "You can spend five or more years with someone, and only then, after all the fun you had, be looking at the jigsaw and realize you're both working towards very different images."
4. Habits change
The aging process tends to change even our seemingly stable habits. Some of them may be relatively unimportant, whereas others may influence your marriage a lot.
For example, you may change your life drastically, taking up a healthy lifestyle while your spouse is used to junk food and no activity at all. Or sometimes more essential things become an issue, such as money and spending habits.
A lot of questions may arise due to concerned relatives and friends, such as "What about money issues?", " What if a person ends up broke at 50?", "How are they planning to manage their life after divorce?". While it may sound like a disaster, most of these things are never actually going to happen.
Just the opportunity of a new life sometimes benefits divorce after 50. Many therapists note that their clients, 50-year-old divorced women, find various hobbies and enjoy living up to their new life expectations. Thus women don't have to worry about their life after divorce and rarely think, "divorced at 50, now what?".
5. Lust for missed chances
When you can't feel satisfied with your past choices anymore, you begin to lust for a change. Maybe your hair hasn't changed for the last 20 years, or your hobbies suddenly feel not that interesting, it can be anything.
Thus getting divorced in your 50s may sometimes be the only option for those who got up in the morning and realized that they had been living someone else's life this whole time.
Related Reading: 

5 Things You Must Know About the Gray Divorce
How to strengthen romantic relationships at any age
Divorce is not always the only solution to the problems your marriage may have. It's also quite common for couples to have a temporary crisis that influences the perception of their relationship. In such a case, the right thing to do is to learn how to strengthen relationships at any age.
Recall the reasons you love them
Your contribution to your strong and healthy further relationship begins when you start focusing on the reasons why you fell in love with your partner in the first place.
Maybe it was the way they made you laugh in your darkest moments or the way they looked at you that made you feel understood and loved. Whatever it was, it made you choose this amazing person to spend your life with.
Related Reading: 

14 Ways to Keep Your Relationship Strong, Healthy, and Happy
Don't forget to get curious and involved with your partner's life and hobbies. Of course, no one expects you to get up at 5 in the morning to go fishing if you can't stand this activity, but it is always nice to show interest in your spouse and the things that drive them.
The last but not least important thing is to remember that communication is always a key to a great relationship. Listen to your partner to know what they want and need, and keep your thoughts open to be able to share your feelings with them.
If you want to make it work, there is nothing that can prevent you from doing it. Your true motivation and a fair share of effort can help you keep your relationship alive and strengthen your bond.
Related Reading: 

Solid Communication Is the Key Element of Every Relationship
Check out this video that talks about how you can use communication to make your marriage strong:

Conclusion
The bottom line with all the reasons women over 50 want a divorce is that they are not ready to compromise the spirit of who they are. We only have one beautiful precious life to live. We all want to be happy, and sometimes divorce can give us what we need to fulfill our needs.
Leaving your husband in your 50s or getting a divorce when you are over 50 is possible, and today it's a much-needed option for those seeking a new beginning.
Today we have numerous online services that automatize divorce preparation processes. You can have a lawyer consult you online, file documents with the court online using e-filing, etc. These available options facilitate divorce and make it much more available for everyone.
Elderly divorce issues today can be solved in a relatively short period for a fair price and even from the comfort of home.
This accessibility to different divorce services has led to a drastic change in divorce after retirement statistics. Starting over after divorce at 50 today can be pretty fast, and it can give people a much-needed fresh start.
Share this article on
Want to have a happier, healthier marriage?
If you feel disconnected or frustrated about the state of your marriage but want to avoid separation and/or divorce, the marriage.com course meant for married couples is an excellent resource to help you overcome the most challenging aspects of being married.
More On This Topic
You May Also Like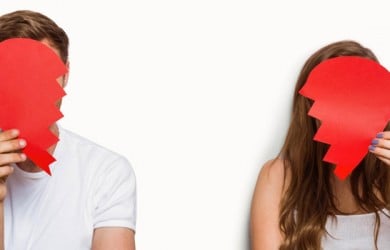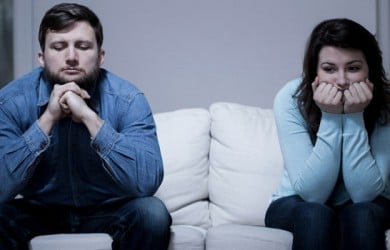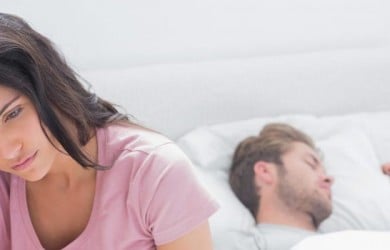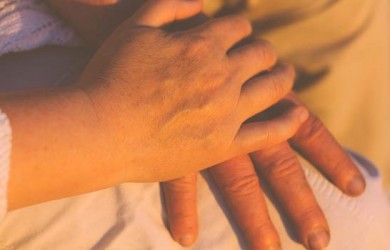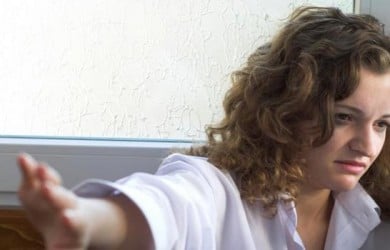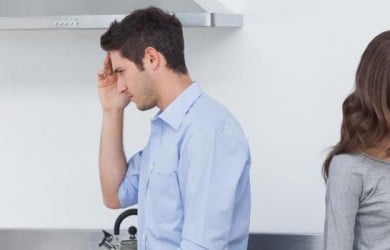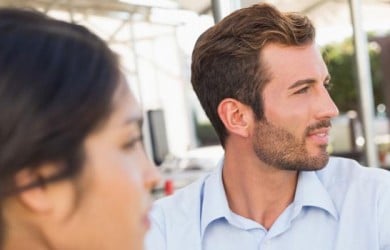 Popular Topics On Marriage Help