In What Year of Marriage is Divorce Most Common
Whether you are recently wed or are celebrating your Diamond Anniversary, people can change how they feel about each other. Unfortunately, whether it is a slow process of falling out of love or a sudden change of heart-based on an unexpected event, it can cause a marriage that seemed destined to survive the test of time to fall apart overnight.
Recent studies have shown that in the US, roughly 50% of first marriages fail, around 60% of second marriages, and a whopping 73% of third marriages!
While marriages (and relationships, in general) are unpredictable, and an experience that your friend or family member goes through may differ greatly from your own, statistics can still point to certain periods which can be particularly hardest years of marriage, with a higher preponderance of divorce.
Let's check what year of marriage is divorce most common, average years of marriage, and touch on the reasons why a marriage can break down, as well as a few interesting divorce statistics.
What Year of Marriage is Divorce Most Common?
Over time, many scientific studies have been performed surrounding what year of marriage is divorce most common and marriage durations, in general.
So, when do most marriages fail? What is the most common year for divorce?
While they rarely offer the same results, it is commonly revealed that there are two periods of time during a marriage where divorces occur with the greatest frequency- during the first two years of marriage and during the fifth through eighth years of marriage.
Even within these two high-risk periods, it is understood that the most perilous years in the average marriage are years seven and eight.
While data can shed light on what year of marriage is divorce most common, along with the most dangerous years within a marriage, it can do little to explain why this is the average length of a marriage before the divorce.
While the reasons behind couples' divorces are vast, it has been theorized before. Even popularized by the 1950's Marilyn Monroe film, The Seven Year Itch, men and women go through a waning interest in a committed relationship after seven years of matrimony.
While the plausibility of "the seven-year itch" is undoubtedly unproven, it does appear to be a fascinating theory that is often bolstered by actual data of what year of marriage is divorce most common.
It suggests that the median duration of a first marriage ending in a divorce is just shy of eight years and is roughly seven years for second marriages.
What Years of Marriage is Divorce the Least Common?
It is interesting to note that married couples whose relationship survives the seven-year itch tend to enjoy a period of approximately seven years with a less-than-average rate of divorce.
While the data clearly states what year of marriage is divorce most common, it is also believed that the period, ranging from year nine to year fifteen of marriage, offers a lower frequency for divorce for several reasons.
It includes improved satisfaction with the relationship, as they become more comfortable with their jobs, house, and children.
Not coincidentally, the rate for divorce starts to diminish each year, beginning with the tenth anniversary. It's possible that the more realistic expectations of a relationship that can only be achieved through time and experience aid in this lower divorce rate.
Around marriage year fifteen, the divorce rate levels stop declining and start to level out, and remain that way long-term, suggesting that this perceived period of "second honeymoon" (marriage years ten to fifteen) doesn't last forever.
The studies mentioned above state what year of marriage is divorce most common and the years that witness the least divorce. However, it is also important to note the different factors that cause marriages to fail. Let's have a look:
Common Reasons Why Marriages Can Fail
1. Financial Reasons
We're all aware of the quote, "Money is the root of all evil," and sadly, it rings true in the home as well.
Whether it is a low-income family fighting over how the bills are going to get paid, or a middle-class family trying to keep up appearances after the breadwinner loses their income, financial stress and debt can put an insurmountable strain on many married couples.
This has been particularly pronounced in 2020 with the economic downturn caused by the Coronavirus, and the subsequent mass layoffs, furloughs, and business closures due to it.
As millions of households are now dealing with the threat of foreclosures, evictions, and creditors trying to collect on debts, these burdens are destroying thousands of once-happy marriages.
2. Different Plans For the Future
Virtually no one is the same person at 40 years old as they were at 30 or 20, etc. Everyone has different goals and plans for the future as well.
It is entirely possible that a man and woman who fell in love in their twenties and got married both wound up growing up to be very different people with very different aspirations, even as soon as a few years later.
When this happens, previously happy relationships can totally devolve until divorce is the only solution.
There could be instances where the woman wants to have multiple children, and her husband decides he doesn't want kids at all. Or perhaps a man gets a job offer on the other side of the country, and his wife does not want to leave the city they are in.
Different visions for the future between spouses can spell doom for the marriage.
3. Infidelity
In a perfect world, all marriages would be monogamous (except for couples who agree mutually to include outsiders into their romantic experiences), and no husbands or wives would fall prey to a "wandering eye."
Unfortunately, some people let their lustful desires get the best of them, and infidelity among married couples is not uncommon. In fact, recent studies of American couples suggest that 20% to 40% of heterosexual married men and 20% to 25% of heterosexual married women will engage in an extramarital affair during their lifetime.
4. Trouble with In-Laws (or Other Family Members)
When you make the decision to get married, you must realize that you aren't just gaining a spouse. You are gaining an entire second family. If you don't get along with your spouse's family, it can cause many headaches for all involved.
If solutions or compromises can't be worked out, and the relationship between you and one (or multiple) of your spouse's family members, or the relationship between your spouse and a member of your family proves to be irrevocably toxic, ending the relationship may be the only real solution.
5. A Loss of Connection
Unlike couples who grow apart due to different future plans, sometimes there isn't always a specific, singular reason that can lead to a married couple falling out of love and eventually splitting up.
The unfortunate reality is that simply not all relationships are meant to stand the test of time, and two people who used to care about each other very much can slowly feel the love drain from their hearts.
Things your partner used to do that you thought were cute now come off as annoying, and two people who used never to want to be out of each other's sights can now barely stand to sleep in the same bed.
A loss of connection can happen quickly, but more commonly, it happens gradually over the course of years. However, it presents itself; it often spells disaster for the marriage.
In the video below, Sharon Pope describes the struggles of a disconnected marriage and provides tips to mend it. She explains disconnection won't be solved magically. The couple will have to challenge their beliefs and make changes accordingly.

What factors are associated with a higher risk of divorce?
The long term vision of divorce is disrupted with certain factors that lead to a staggering marriage. Couples not only fall under the umbrella of no longer being in love, but they also face a higher risk of divorce.
Some of the factors that expose the couples to higher chances of divorce are:
Early or childhood marriage
There is a risk of conflict when it comes to early marriage. As the couple ages, the conflicts and differences grow, leading to a lack of respect and inability to have fun together.
Early pregnancy also serves as an important factor for divorce. This kills the bond the couple could have developed together. Therefore, couples have fewer chances of a good understanding, especially if they do not consciously work on this aspect.
Sexual problems of the partner
Mostly, when the sexual needs of one partner are not satisfied in marriage, it increases the chances of divorce as intimacy, being an important aspect of marriage, isn't fulfilled.
Any kind of emotional trauma or physical abuse is not accepted in the marriage. And if one partner resorts to inflict and introduces them, it is an important factor in seeking a divorce.
Emotional effects of parents' divorce
Many people cannot get to terms with the trauma of seeing their parents separate, which often reflects in their own relationship. This causes negativity, and they are not able to handle their own relationship.
Interesting Divorce Statistics
We've already discussed several statistics in this blog regarding divorce rate percentages, and date ranges where the dissolution of marriage is the most and least common, but let's also look at several interesting, and perhaps even surprising, marriage duration statistics marriage longevity.
The most common age for divorcing couples is 30 years old

In the US alone

, there is one divorce almost every 36 seconds

People wait for an

average of three

years after a divorce before getting remarried

6% of divorced couples end up

getting remarried
Did you know how long marriages last in different states and what percentage of marriages fail?
The states with the highest divorce rates include: Arkansas, Nevada, Oklahoma, Wyoming, and Alaska, and the states with the lowest rates of divorce include: Iowa, Illinois, Massachusetts, Texas, and Maryland.
When divorce is examined regionally, it appears that the divorce rate by year of marriage is highest in the South, where 10.2 men and 11.1 women out of every 1,000 people divorce every year, and lowest in the Northeastern US, where 7.2 men and 7.5 women out of every 1,000 people divorce every year.
What to do if you have a struggling marriage
After understanding what year of marriage is divorce most common, it is important to take steps to build a stronger foundation. In order to save the marriage from the clutches of divorce, take the following steps:
Accept your partner's choices and feelings

Practice honesty in the relationship

Avoid assuming

Set new rules for the relationship
Regardless of where you live or how many years you have been married, now that you are more aware of the years of marriage where divorce is most likely, you and your spouse can work even harder during those potentially trying times to communicate with each other and really put in the work to build and maintain a healthy marriage for life.
Share this article on
Want to have a happier, healthier marriage?
If you feel disconnected or frustrated about the state of your marriage but want to avoid separation and/or divorce, the marriage.com course meant for married couples is an excellent resource to help you overcome the most challenging aspects of being married.
More On This Topic
Recent Articles
You May Also Like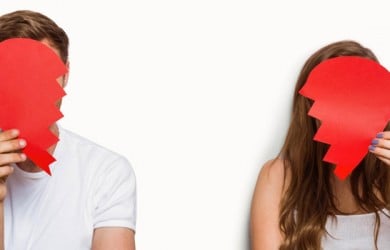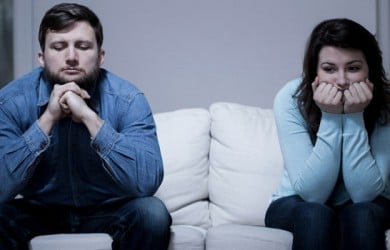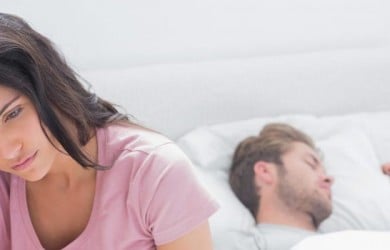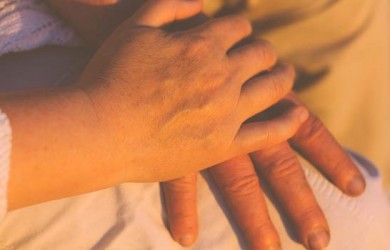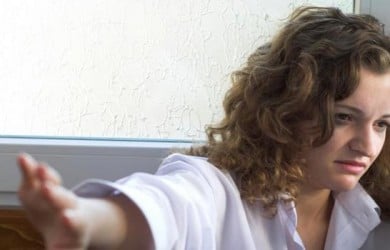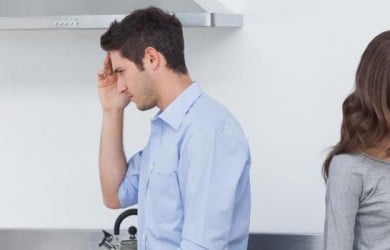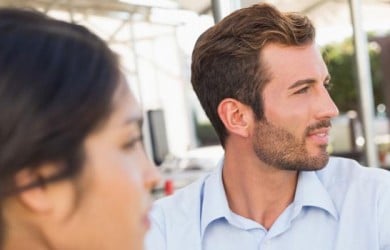 Popular Topics On Marriage Help