Why Do Women Ghost Men? 15 Common Reasons
Have you experienced a situation where you are lovey-dovey with a woman today, and subsequent days, she refuses to pick your calls or return your texts? This is one of the numerous ways that women use to ghost men.
In this piece, you will understand several reasons concerning why do women ghost men. Similarly, you will know how to define ghosting better after reading this article.
What does it mean for a woman to ghost a man?
When a woman ghosts a man, it simply means she doesn't want to be in contact with him due to some reasons best known to her. Hence, she would give her distance, making it nearly impossible for the man to reach out to her. He might not be able to contact her through her phone or any medium.
Here's a research by Leah LeFebvre and other authors to understand ghosting more. This research is titled Ghosting in Emerging Adults' Romantic Relationships. You will learn the common strategies people use in this present time.
15 common reasons why women ghost men
Did you just experience ghosting by another woman? And it leaves you wondering why do women ghost men? Before you begin to beat yourself up, it is essential to know why she ghosted you.
Here are some of the answers you are looking for.
1. You are too serious about her
If a woman begins to notice that you are too serious about getting her, she might begin to ghost you. Most times, it might be because she is not ready for a serious relationship, and you are moving too fast.
Hence, ghosting you helps her to think through if she is about to make a mistake or not. When you notice that she stops replying to your messages or calls, it is one of the signs she's ghosting you.
2. You are not taking her seriously
One of the profound answers to why do women ghost men is when they notice that you are not serious about them. Some women want to be taken seriously because they are ready for a relationship.
However, if she notices that you are not making any serious move, and it looks like you're being forced, she will start ghosting you.
3. Your communication skills are poor
Another answer to the question why do women ghost me, is poor communication skills. Not all men are great at communicating, and this is why there are often conflicts in their relationships. If you are passionate about keeping your relationship, your communication skills must be top-notch.
Therefore, if you are not careful about communicating your emotions and thoughts to her, she might begin to ghost you.
Related Reading:
Related Reading: 

6 Steps to Effective Communication in Relationships
4. You performed woefully on the first date
Many women have high expectations if they are going on a date with you for the first time. If you go on a date with a woman and you start asking questions like why did she ghost me?
It might be that you messed up on the date. Some women will not tell you what you've done, but they will cut all ties with you, leaving you to figure it out.
Related Reading: 

100 First Date Ideas to Make Your Date Memorable
If you suspect you performed badly after the first date, here's a video on what to say:
5. She has many suitors
If you are getting ghosted by a girl, it might be because she has to keep up with several people. Hence, she might not be ghosting you intentionally; she doesn't just have your time yet. Such ladies are taking their time to filter the men on their list.
She probably doesn't want to enter a bad relationship, so she will take ample time to screen some people off. Hence, you might feel like she's ghosting you.
6. She is going through a difficult time
Have you ever wondered why is ghosting so common? If a lady has ghosted on you before, she might be experiencing a rough patch, and she needs to keep to herself. When a lady is going through some difficult times in her life, you might not be top of her priority list.
She will pay attention to those troubling things, and when she is done sorting them, she might reach out to you.
7. You didn't live up to your online image
When a lady meets a man online, she might have high hopes, especially if the man has the almost perfect characteristics.
However, when she meets up with him, she realizes that he has lied about several of his features. She will most likely ghost the guy and not return his calls and texts when she notices this.
Not living up to what you portray online is one of the answers to the question of why do women ghost men.
8. She gets turned off
Another reason why do women ghost men is when they get turned off. A woman can have a crush on a guy for some time, and when she begins to notice some of his flaws, she begins to withdraw and eventually ghosts him.
These flaws might be in his physical appearance, values, mindset, or attitudes or it could be something she heard about him.
Related Reading: 

Top 30 Turn-Offs for Women
9. She has a partner
If you are wondering why is she ghosting me or just busy, you can tell if she has a partner. When some women are committed to someone else, they might not give you the attention you crave.
Some of them know that if they continue to communicate with you, it might lead to cheating and spell the end of their relationship. Hence, they will prefer to cut all ties from the start.
10. She has another crush
When a woman begins to crush on another guy, her interest in you begins to drop because she has found something special in that guy. With time, you will notice that she doesn't want to spend much time talking to you over the phone or texts.
Eventually, she will stop replying to your messages or returning your calls. Hence, if you've asked why do women ghost men, it is because she has eyes for another guy.
11. You are a rebound
Another answer to the question why do women ghost men is when you are a rebound. When a woman ends a relationship, she might need someone to fill the void.
When she is ready to fall in love and begin a relationship, she will begin to give you space because she was never truly in love from the start.
12. You cannot satisfy her needs
If you've ever asked yourself why she ghosted me, it might be that she discovered you could not satisfy her in almost all ramifications. You might not be able to meet her needs in the relationship, and she knows she is wasting her time when she is with you.
Therefore, she will prefer to ghost you instead of telling you the real reasons why she doesn't give you attention anymore.
13. Her friends do not like you
Another answer to the question of why do women ghost men is when their friends do not like you. When a woman is interested in a man, he has to pass through the scrutiny of her friends.
If her friends disapprove, there is a big chance that the lady will begin to lose interest in the man.
Hence, if you've met her friends a couple of times and discovered they acted weirdly towards you, this might be a confirmation!
14. You both are not sexually compatible
If you are having sex with a woman for the first time, and she doesn't reach out to you or return your calls, then she didn't enjoy her time with you. Not all women know how to communicate how they feel when they spend time with you in bed.
Therefore, they will prefer to ghost you instead of saying it out.
15. She has a different path from you
When a woman realizes that the two of you have different plans that do not complement each other, she would consider ghosting you. If you are looking for answers to why do women ghost men, it might be that she sees you as a barrier to her plans, and she had to make a hard choice.
To get other answers as to how women ghost men in the dating world, check out this book by Dr Harrison Sachs titled: What is Ghosting in the Dating world. This book will help you know what to expect when you don't hear from her again.
Will she come back after ghosting?
A woman might come back after ghosting, depending on why she left. If she was not sure of her feelings and she returns, it could mean that she is ready to take her chances to be with you.
On the other hand, she might not come back after ghosting if she is married or in a committed relationship.
What can you do if a girl ghosts you?
If you've experienced ghosting on dating apps or in reality, you might be wondering what you can do to avoid it next time. When a girl ghosts you, try to remember everything serious that happened between you in the past months.
Did you have unresolved conflicts? You can also speak with your friends or loved ones to know what is happening.
To understand what to do when a girl ghosts you, check out this study by Rebecca B. Koessler titled: When your Boo becomes a Ghost. This study reveals the connection between breakup strategy and breakup role in experiences of relationship dissolution.
The bottom line
After reading this piece, you now have several answers to the question why do women ghost men. If you are wondering what to do when a girl ghosts you to the point where it affects your emotional and mental health, it is important to seek help.
Consider reaching out to a professional relationship counselor to help you figure things out.
Share this article on
Want to have a happier, healthier marriage?
If you feel disconnected or frustrated about the state of your marriage but want to avoid separation and/or divorce, the marriage.com course meant for married couples is an excellent resource to help you overcome the most challenging aspects of being married.
Learn More On This Topic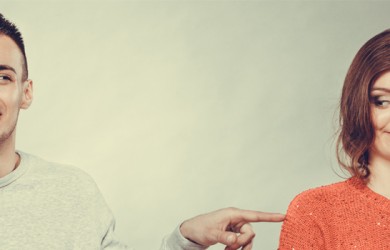 You May Also Like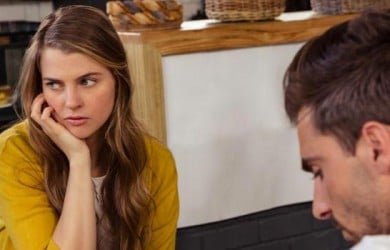 Popular Topics On Married Life