What Happens in Marriage Counseling
Virtues of marriage counseling
If your marriage is undergoing choppy waters, it's time you come together and take time out of your busy schedule and focus on addressing marital concerns.
Marriage counseling can serve as an excellent platform to confront the issues that are plaguing your marriage.
It also equips you to find common ground while staying accountable and respectful toward each other with the help of expert marriage counselors.
If you feel you have reached an impasse in your pursuit to build a happy marriage, marriage counseling can be your best form of mediation to face and problem-solve the underlying issues in your marriage and improve your relationship.
Marriage counseling can give the couple the right tools to start improving their marriage communication.
It also helps couples in putting these tools into practice and replacing old, unhealthy habits with healthy habits that go a long way in settling misunderstandings and resolving conflicts.
Expert roundup on what happens in marriage counseling
The Four Most Important Things that Happen in Marriage Counseling:
You get hope. Finally, after struggling alone and watching your problems get worse, help is on the way!

You get a safe place to talk about the difficult things with a coach or therapist specifically trained to help you speak up and listen deeply.

You get the chance to resolve ongoing conflict and get on the same page with your partner.

Finally, and perhaps most importantly, you deepen your intimate connection.
Marriage counseling provides you a safe place to talk about difficult things.Tweet this
You have a chance to speak your concerns.

You have a chance to be heard.

Your spouse can do both of the above.

Good therapists will referee and protect you both.

Good therapists correct misunderstood communication.

You will receive the tools/directions to repair your relationship.
A good therapist will referee and protect both the partners.Tweet this
Here are some of the things you'll learn in marriage counseling:
How to have conversations about difficult topics without them turning into arguments.

How to de-escalate when things get heated.

What you and your spouse are doing to trigger each other and how to avoid it.

Ways to communicate with your spouse in ways that you will be heard.
You will identify triggers that lead to conflicts and learn ways to avoid them. Tweet this
Recognition of how you communicate with each other. Do you speak from the "I statement"? Because I feel it allows a safe place for a partner to hear the other partner. 'You" is not safe; it puts the blame, shame, and negativity on the other.
Learning how important daily verbal appreciation and gratitude is to share with each other.
Understanding of how "blame, shame, and negativity " in communication erodes the relationship and how damaging that form of communication is to having a partner not feel "safe" in the marriage.

You are removing
the need to be "right." You can be right, or you can be in a relationship. You recognize it's not productive to repeatedly look in the rearview mirror. Look ahead at the many wonderful possibilities and learn from the past.
You will cultivate the habit of daily verbal appreciation and gratitude.Tweet this
What happens in Marriage counseling? Typically here is a brief list of what I have seen:
Possibilities

Openness to one another and new perspectives

Connection

Understanding

Grief

Love
You build openness to one another and new perspectives while cementing a connection.Tweet this
Constructive communication is the key. All couples begin marriage counseling communicating in a destructive way. Constructive communication has couples being honest with themselves and their mate. The goal is to resolve disputes by each taking responsibility and making adjustments needed to achieve peace.
Make love, not war.
You will ace the art of constructive communication. Tweet this
So many different approaches to couples therapy! Here's the way I usually do it:
Discuss the history of the relationship.

Discuss the history of the presenting problem.

Look at what "baggage" each is bringing into the relationship.

This begins the most important process of the therapy: Developing empathy for each other.

Facilitating honest, non-blaming conversations using basic communication skills.

Looking for a repetitive pattern of negative interaction and how to interrupt it.

If things have improved, and the couple feels ready, the therapy has served its purpose.
You will recognize the repetitive patterns of negative interaction. Tweet this
I think of marriage counseling as a process for couples to develop greater insight about one another.
It's helping couples to understand how their perceptions, expectations, desires, needs, and communication styles are different. And there is nothing wrong with being different. But when we better understand why our spouse acts a certain way, it allows us to have more empathy, patience, and a better sense of understanding.
You will develop greater insight into one another.Tweet this
KAVITHA GOLDOWITZ, MA, LMFT Psychotherapist
What happens in marriage counseling?
Provide a safe space to explore each partner's goals for the relationship

Celebrate areas of strength and positivity

identify conflict dynamic and stuckness in the relationship

Understand each partner's needs and wounding

Learn new ways of communicating desires and fears

Learn how to work as a team to avoid common pitfalls

Create new positive rituals of connection

Celebrate progress and growth in relationship
You will start celebrating each other's areas of strength and positivity.Tweet this
Marriage counseling can help to truly transform a relationship from one that's filled with frustration and contempt to one that's fulfilling, loving, and deeply connected.
Here are some things that happen in marriage counseling:
The therapist works to build an alliance with both partners and establish clear goals to help the couple achieve their mutually agreed-upon desired outcomes.

A safe space is created where both partners feel heard and not judged. It's not the therapist's role to pick sides.

The therapist serves as a guide in helping them move from behaviors that keep them stuck to behaviors that promote closeness, intimacy, and greater fulfillment
The therapist works to build an alliance with both partners.Tweet this
Many people fear marriage counseling because they think that somehow they will be blamed and made out to be the "bad one" or the one with the most problems in the relationship.
Good marriage counseling means that there are no bad guys or one person that is the one with all the problems. There are no Angels and no Devils in marriage counseling. The agenda in marriage counseling is:
You understand that there are no Angels and no Devils in marriage counseling.
How well do you really know each other or yourself? Each person should understand themselves and their partner better and build an understanding of how you and your partner work and function in a relationship. Together you will create a shared vision of your relationship.

How well do you fight? Conflict resolution.
We need a plan for the couple on how they will approach and resolve conflict in a fair and just way. There is usually one person who likes to talk it all through and one person who avoids conflict, and in counseling, we need to address and get each partner comfortable with a plan on how to resolve conflicts.
Learning how to take care of each other and get your mutual needs met.
Do you know what your partner needs and wants from you? When is the last time you asked? We mostly complain about what we are not getting, so in marriage counseling, we teach you how to clearly state your needs and requests rather than complaining and blaming.
We talk about deal breakers. Every couple has deal-breakers like cheating, trust, how to handle family or money. We talk about it all and find out where each partner's boundaries and deal breakers are and try to negotiate, so each partner feels safe and heard.

Healing old hurts.
We all come to the marriage with old hurts from our past before we even met our spouse, and then we usually experience some hurts in the relationship as well. In marriage counseling, we sort out which hurts are which and work on healing all of the hurts from the past and in the relationship as they are connected.
Marriage counseling works on healing all of the hurts from the past and in the relationship.Tweet this
Marriage counseling is a time set aside to focus and prioritize you, your spouse, and your relationship.
Each person shares their perspective on what is currently happening in the marriage and what they would like their marriage to look like in the present and the future. The therapist guides the couple in conversations, activities, and exercises so the couple could meet their goals.
Many couples struggle with communication. Why?
Because we are not listening to understand, instead, we are listening to defend. In marriage counseling, the couple will learn a different way to communicate. The couple will start listening to hear, to truly hear, understand, and validate. When empathy is brought into the conversation, communication looks different.
The therapist guides the couple to meet the couple's goals.Tweet this
The process of counseling is unique to each couple.
However, I have a general blueprint that I follow with every couple I see. The "blueprint" is the same because the main goals are the same.
These goals are to establish safety, connection, and a belief that their partner has their best interests at heart. If these are not at the foundation of their marriage, then no tools they develop are going to be effective.
The "Blueprint" includes the following:
Taking personal responsibility for their own thoughts, actions, attitudes, and feelings.

Identifying their core fears that are provoked during a conflict.

Discovering and sharing "raw spots" and areas of wounding.

Understanding and walking through the process of real forgiveness.

Illuminating the destructive cycle of relating that is unique to them and their role in causing or perpetuating that cycle and how to stop it.

Learning about "bids" and "cues" for engagement – how to recognize them and respond to them.

Developing the skills to quickly respond to times of disconnection.

Developing a better understanding of how to "package" love for their partner in a way that makes it more likely it will be received.
You identify core fears that are provoked during a conflict.Tweet this
Each person shares their perspective in terms of what they as the couple are struggling with.
Each person is encouraged to also share ways in which they may be contributing to any of the distressful patterns. The therapist observes the couple, and each person interacting with each other.
You are offered insights and tools to help attain your relationship goals. Tweet this
A therapeutic setting is a safe place to be genuine in your relationship with your partner.
When we uncover the feelings and the meanings underneath arguments, couples can transcend the win-lose dynamic and return to a place of empathy, caring, and support. In couples therapy, we learn to recognize true, unspoken feelings and find support in expressing them. From there, we develop strategies to deal with
Expectations and goals

Finances and homemaking

Communicating differences

Navigating families

Resolving conflicts

Intimacy
You recognize true, unspoken feelings and find support in expressing them. Tweet this
Final take away
Marriage counseling explores what makes each of you unique as individuals, how you interact as a couple, and how the wider context of family, friends, and work influence your relationship.
The best way to encounter the impediments on the way to marital bliss and strengthening your marriage is, seeking the advice of a marriage counselor.
Share this article on
Want to have a happier, healthier marriage?
If you feel disconnected or frustrated about the state of your marriage but want to avoid separation and/or divorce, the marriage.com course meant for married couples is an excellent resource to help you overcome the most challenging aspects of being married.
More On This Topic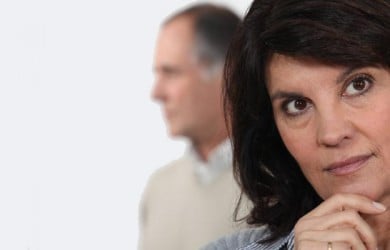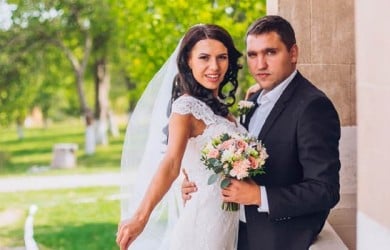 Recent Articles
You May Also Like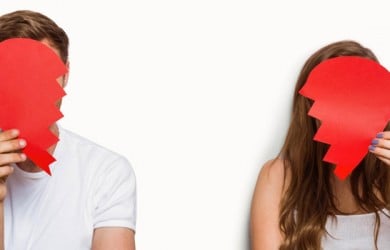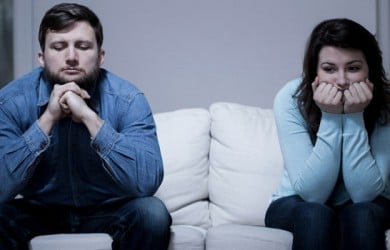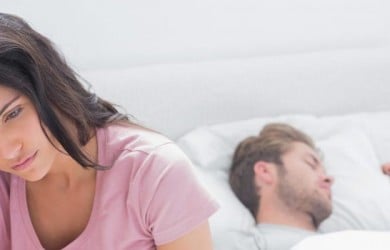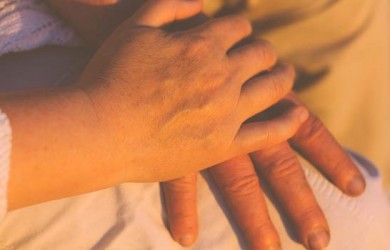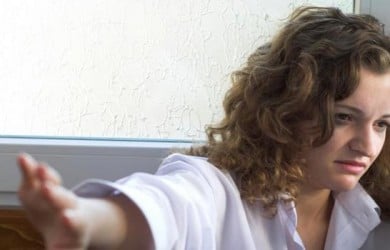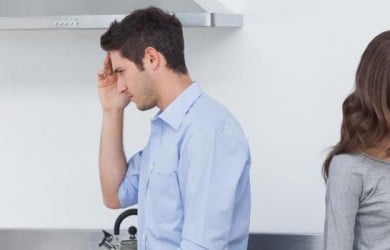 Popular Topics On Marriage Help