A Guide to Premarital Counseling: Importance & Effectiveness
Some say that you will know when you finally meet the one. When you do, there will be signs, and along with these signs comes the eagerness to settle down.
However, how sure are you that both of you have the same views on life, priorities, and beliefs? Knowing these things are important because you are going to spend a lifetime with this person.
This is where premarital counseling comes in.
Most people think that counseling is only for couples who are experiencing challenges, but that is not the case.
Learning about premarital counseling and the benefits that it can offer can help you and your future. It's like an extra step that you and your partner will take in preparation for your future as a married couple.
How is premarital counseling defined?
Who doesn't want to be prepared before marriage?
Most of us would feel that we are ready to get married when we have found the one for us. After all, we feel that we're in love and can't wait to tie the knot.
Saying "I do" is just the first step in marriage. After that, the reality of married life settles in. This is the reason why a couple should be mentally, physically, and emotionally prepared before saying their vows.
What is premarital counseling and how does this shape a couple before marriage?
Premarital counseling is a type of before marriage counseling or simply a couple's therapy before marriage.
It aims to help the couple be ready for the changes that will take place once they get married.
In a premarital counseling, expect to address topics such as pregnancy, children, finances, budgeting, and even the equal delegation of tasks.
Learning these things is crucial to ensure that you and your partner are on the same page.
Pre marriage counseling tackles all the topics that will help a couple build a firm foundation for their union.
If you are wondering if this type of counseling would also tackle topics about past issues, then the answer is yes. You can even talk about traumatic childhood pasts that could win you to be the best spouse for your partner.
What is the importance of premarital counseling?
One of the most common premarital counseling questions that you may want to ask is the importance and purpose of premarital counseling.
Premarital counseling will help you and your partner understand each other. Before settling in, it's important to really understand the person you want to spend your whole life with. Knowing their values, habits, beliefs, expectations, routines, and their priorities will help you adjust.
This type of counseling also helps you and your partner set what is real and what is not. We all have our own set of expectations, right? Though sometimes, we get so blown away in our honeymoon stage that when we see the reality of our married life; we get disappointed.
When you get married and face trials, sometimes, stress, problems, issues, resentments, all of these can take a toll and cause a person to give up.
A couple's therapy before marriage will help us identify each other's weaknesses and strengths and from there, be each other's support.
This helps you and your partner learn how to work together for a common goal and as partners. It helps couples know that trials are a part of life and that you shouldn't go against each other, instead, you seek for a solution.
Once you know how to do this, then visualizing your future together and overcoming trials will be easier.
What are the types of premarital counseling?
There are three different types of counseling before marriage. Each of these types of counseling methods can apply to couples at any stage. This means they can be used for marriage counseling and even premarital therapy.
The Psychodynamic Therapy
Psychodynamic premarital counseling focuses on the cause of the underlying issues of the couple.
To do this, the therapist, with the help of the couple, would identify, address, and work on the factors that cause misunderstanding. With the same process, the therapist could also show the couple some techniques that will enable them to understand their partners.
Drs. John and Julie Gottman developed the Gottman Method. The therapist will conduct a detailed exam in which they could assess the couple's behavior.
This way, the therapist could find the most effective therapy for the couple's needs. It aims to strengthen the couple's foundation of friendship. Then it moves to allowing each one to practice and show intimacy, and lastly, equip the both of you skills on how you can solve future problems.
Emotionally Focused Therapy or EFT
Drs. Sue Johnson and Les Greenberg developed the EET or emotionally focused therapy.
This is actually a short-term therapy that focuses on improving the couples' bond. To do this, the therapist will give exercises that will enhance the couple's communication skills, intimacy, and openness to each other.
Since every couple and every situation is different, the need to apply different techniques is also important.
What are the different techniques with premarital counseling?
At first, expect that the therapist will ask you and your partner some questions. These pre marriage counseling questions will help the therapist assess you individually and as a couple.
As part of the premarital counseling program, the therapist will ask the both of you to share. You can share your life experiences, lessons, events, even traumas. This process will help the licensed therapist understand you and your partner better.
Prepare yourself to answer questions and discuss aspects of your married life, including, but not limited to, your sex life, finances, decision making, marriage roles, and family relationships.
From there, the therapist will apply different techniques:
One of the first steps that you will need to do is to fill up a form that asks about your basic information. There is also a separate form that you will fill up and this comprises your expectations about your marriage and your partner.
This makes it easier for your counselor to pinpoint issues to be addressed. You can view this as the getting-to-know phase.
Opening up and sharing life experiences
The premarital therapist will also engage you and your partner in exploring memories from your past. Why is this important?
Our memories and experiences growing up shape who we are today. These experiences would later affect us later on in life. Abuse and traumas can influence our thinking, beliefs, and even our decisions.
Sometimes, there are people who haven't had closure from these events, and without them knowing, it could affect how they deal with their spouse and their kids in the future.
We may not be aware of it, but memories do play a big role in our lives.
If you are able to talk about these dark pasts, the therapist would be able to help you and your partner deal with the hurt together. Closure is essential to finally move forward.
Talking about important issues
Premarital counseling will, of course, discuss the important roles of marriage. This should include:
Religion, beliefs, and values
This discussion is important because you and your partner grew up having different opinions about these things. Once you get married, you'll clash when you don't agree on something.
It's better to have a clear understanding about each other's role as a couple and as a parent. You need to work together with your future spouse and not compete on who's doing more or who's the boss.
Money can ruin even the closest relationship. So it's better to address questions you have before you even get in that situation. The therapist can help the both of you understand how finances work.
Married life can be tough when you no longer have each other. With the help of the counselor, you and your partner can talk about how you can keep your intimacy alive by bonding, going out, and talking.
Having kids can be wonderful, but it could also make change quite confusing. Sometimes, due to stress, lack of sleep, and communication, this can cause issues between the couple. You can also talk about how you want to raise your kids to be healthy and kind people.
When you get married, your family extends. Sometimes, a person might encounter challenges with dealing with their in-laws, and in these cases, undergoing premarital counseling can help.
When is the right time to start premarital counseling?
Just got engaged? Maybe you're thinking of getting married soon. This would be the perfect time when to start premarital counseling.
While there is no definite time when you should start premarital counseling, it's best to do it months to a year before the wedding, so it won't feel rushed.
Premarital counseling is quite enjoyable and another reason for you and your partner to bond. Aside from that, it gives you ample time to enjoy learning more about your future spouse and how you can be ready for your married life.
Try to schedule your premarital therapy sessions when you are free and not stressed.
5 important benefits of premarital counseling
Now that you know some of the aspects of premarital counseling, let's tackle the benefits of premarital counseling and how it can positively make a change in your future.
1. It allows you to get to know each other better
What does premarital counseling entail for a couple who have been together for years?
Did you know that even if you've known each other for quite some time, there will always be something new to learn about the person who you will marry?
Therapists would often ask lots of questions to couples, and soon, these couples would realize that they're learning new things about their partners.
What's great about this technique is that you learn more about them, how they think, what approach they would use when faced with a challenge, and more.
Most of the time, therapists encourage their clients to open up. Many people deal with their traumatic pasts that they are not yet comfortable sharing with their partners. This is a great outlet to start.
Related Reading: 

How to Understand Your Partner Better: 15 Ways
2. It gives you the chance to talk about issues
If you have doubts, issues, or questions you're too afraid to ask, then this is the time to do it. In fact, this is what to expect in premarital counseling.
It gives couples an opportunity to talk about issues that have been pending, issues of the past that still bother them, or questions that they are too afraid to ask.
Did you know that these little resentments can lead to bigger problems, and often lead to divorce?
In fact, misunderstandings between couples start off as simple issues that become bigger and due to stress, lack of communication, and anger, could wreak havoc in one's marriage.
Being able to address these issues before you even tie the knot can save your marriage. It allows you to talk about it so you can start fresh, and aside from that, teaches couples not to keep resentment from each other.
Resentment is a negative feeling that drains us. So if you have been resenting someone, it's time to let go.
Julia Kristina, M.A. Psych, talks about how you can finally free yourself from resentment:
3. It gives you wisdom and understanding
Just by opening up and taking part in premarital counseling can give you the wisdom you need before you live your life as a married couple.
Did you know that the first few years of marriage are the toughest ones? It's where you discover, adjust, and workout the things that will become new to you.
But what if you're equipped with the wisdom on how to handle these situations?
It would be easier, right? This is something that you can benefit from when you undergo premarital counseling. It's not just what you're reading from a best-selling book, it's something you took time to understand by talking and understanding.
What's great is that you did these with your partner beside you.
So, what can you expect when you get married? That's right, a team who works together to fix issues.
Related Reading: 

What Are the Benefits of Premarital Counseling for Couples
4. It helps you plan ahead
One of the many benefits of premarital counseling is that it helps couples plan for the future. The sessions and hours you spend talking and understanding each other will lead you to create a more detailed plan for your future.
It gives couples an opportunity to talk about their plans and the steps they would take to reach that goal. It would also equip them with techniques in problem solving, so they no longer have to feel lost when they don't agree on something.
Aside from that, premarital counseling allows couples to talk about their expectations from each other and then work on that. A therapist can guide couples to have clear healthy goals in their married life.
5. It builds a strong foundation of communication, respect, and love
Aside from all the techniques and exercises that you and your partner will do in a premarital counseling, you will also finish the course with a better understanding of how important it is to communicate properly.
It's one secret of couples who have been together for decades.
Communication is not all about talking. It's a skill, and it's all about listening, showing empathy, understanding, and respect.
If you know how to communicate, then you can sit down, talk about the issues, and together create a solution.
Once you finish your counseling sessions, you'll have this habit in your heart, and it will give you an amazing problem-solving tool you can use in your daily lives.
Related Reading: 

10 Reasons Why Communication in Marriage Is Important
How effective is premarital counseling?
By now, you are already aware of how premarital counseling can change a couple's perspective in marriage. Premarital counseling aims to help couples be ready for their marriage, and along with their vows, they should be ready to face the challenges that come with marriage.
So, many will still ask, is it really effective?
Many will still feel doubtful and might say that it's another bill to pay, or it's foreseeing problems that are not yet there, but look at it this way.
When a couple seeks counseling when they are already stressed, experiencing anger, issues, and resentment, then this becomes more troublesome because the couple no longer wishes to communicate properly.
But if you do this before you get married and tie the knot with the wisdom of how you can effectively handle issues and miscommunications, then it would be easier to deal with.
In fact, there's a greater chance that couples who underwent premarital counseling will no longer need to do it when they face problems.
Why is this so?
It's because they have tackled this before, even how they should handle it. So if you are wondering if this is an effective approach, then the answer is yes.
Takeaway
Premarital counseling is a choice. While most people think it's unnecessary, understanding its importance, the techniques it uses, and even the benefits it offers to couples will make you understand that it's a wise decision to get counsel before getting married.
Look at it this way, you will say your vows to the person you love knowing that you are ready and equipped with the tools you need to succeed and be happy in life.
Share this article on
Want to have a happier, healthier marriage?
If you feel disconnected or frustrated about the state of your marriage but want to avoid separation and/or divorce, the marriage.com course meant for married couples is an excellent resource to help you overcome the most challenging aspects of being married.
More On This Topic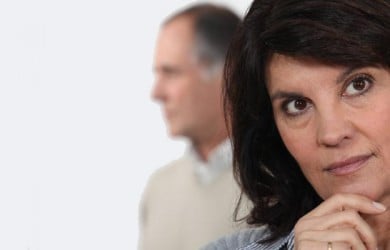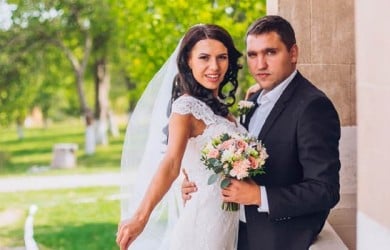 Recent Articles
You May Also Like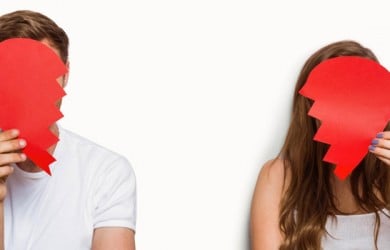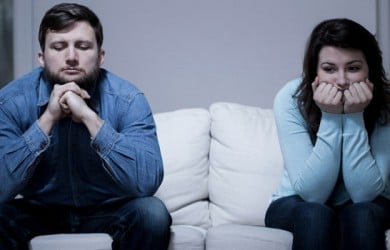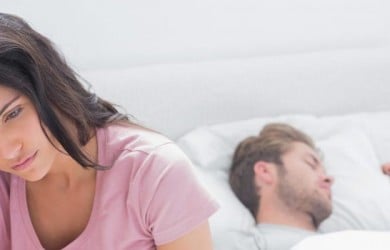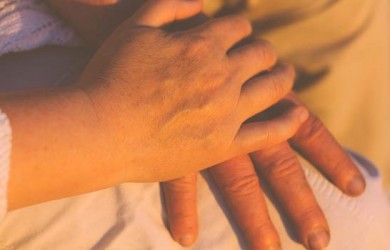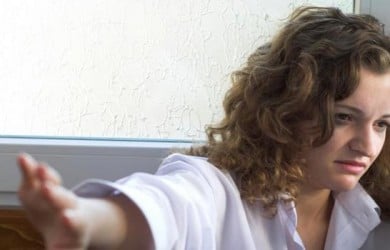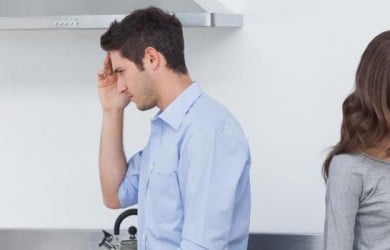 Popular Topics On Marriage Help