What Are the Benefits of Premarital Counseling for Couples
It's a busy time when you are engaged, you've got a whole lot of planning and preparation to do for the exciting times ahead. But something that is often missed is attention to planning for married life and learning how to handle some of the issues that you'll undoubtedly face in the coming years.
Divorce is something that no couple hopes to experience. Yet in many cases, very little time is spent in understanding the 'art of married life'. Seeking out the best pre-marital counseling for couples that you can afford is a good solution for this.
Premarital counseling for couples can ensure that you and your fiance walk into married life knowing what to expect, and how to resolve any problems that may arise.
So, does premarital counseling work? How can such premarital counseling for couples help you and your spouse to build a solid future together?
Here are 8 benefits of premarital counseling for couples:
Understanding of self-awareness and personal responsibility
Premarital counseling opens up new avenues to tap into the inner self.
Lack of self-awareness can cause numerous troubles in married life. It gives rise to unnecessary strife in a relationship and might also lead to blame-game among the couples. Premarital counseling for couples makes you aware of certain things that can prevent future conflicts in your married life.
Premarital counseling for couples can also help you learn to take accountability for your own actions. Personal responsibility is taking responsibility for yourself, for your actions, judgments, projections, beliefs, and assumptions that you might make. It also helps you to learn how to reflect on all of the above. It gives you a clear understanding of the unwarranted patterns of your behavior in the relationship and helps to adjust to new balanced patterns.
Build a relationship with your counselor
One of the benefits of couples therapy is that these pre-marriage counseling sessions can get you close and comfortable with the counselor. In the future, if your marriage hits a roadblock, you won't hesitate to visit a counselor again.
Your counselor will help you navigate through challenging times and find resolutions that you may not have even considered.
Develop negotiation and conflict resolution skills
To navigate through married life successfully, you'll need to learn how to negotiate and resolve conflict. A premarital counselor can guide you on how to acquire those skills to resolve marital conflicts. They will guide you on how to implement them in your married life. Your marriage is bound to be smoother. It is less likely to get into trouble if you seek premarital counseling for couples before tying the knot.
Inevitably, we go through unpleasant experiences and face regrets in life. With your partner, you must unload all the heaviness in your heart and make a fresh start. Also, it's important to walk through the past incidents so that you both know each other better. There are certain things about your past that you must tell your partner.
For example, tell them about your traumatic events- something that changed your life. Talk about your mental health, your anxiety attacks, depression. This will equip them to be a more understanding partner. Open up about how your previous relationship ended so that you can both avoid repeating it. Also, you must talk about your cheating history, what you liked about your ex-partner, etc.
Express your expectations
There are certain issues that you and your partner must agree on, before getting. Issues such as whether to have children and when to have them, how to parent, where to live, what to buy, work issues, staying close, overcoming distance, etc. Premarital counseling can be a platform for you to express your expectations on such issues and strike the middle ground which is acceptable to both you and your partner.
Set your financial goals
Financial compatibility plays a great role in strengthening the relationship. And marriage counseling before marriage helps understand each other's financial behaviors. It's important to be on the same page as your partner.
To be financially compatible, you both should discuss where you both stand like how much you both earn and owe, how much you spend and save, etc. Next, during couples therapy before marriage, you must also try to understand each other's money goals. Lastly, make sure you both also discuss how your finances are going to be combined.
It might seem like an awkward conversation before marriage but counseling for couples before marriage can help you open up and understand each other's sexual expectations. During counseling for couples before marriage, you both must set out your sexual expectations.
To be happy in the long run and maintain a healthy relationship, each partner must know the other's sexual boundaries and fantasies. Lack of intimacy will ruin the relationship. So before beginning to live more like roommates than a romantic couple, line up your preferences.
The video below discusses various reasons why sexual fulfillment in the relationship is important.
Communication is the key to solve all problems. Talk about your inhibitions regarding marriage.
Premarital counseling for couples curbs the fears and unreal expectations that you might have when you walk into your married life. It will reduce additional stress on the new phase of your relationship and help you to understand what to expect. If you hold unrealistic expectations from your marriage, the moment you come to terms with reality, you will blame your partner.
Seeking out a counselor will help you understand what is happening and reframe the situation with you so that your marriage remains happy and protected.
Share this article on
Want to have a happier, healthier marriage?
If you feel disconnected or frustrated about the state of your marriage but want to avoid separation and/or divorce, the marriage.com course meant for married couples is an excellent resource to help you overcome the most challenging aspects of being married.
More On This Topic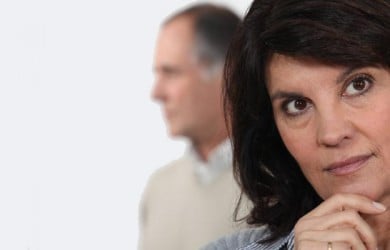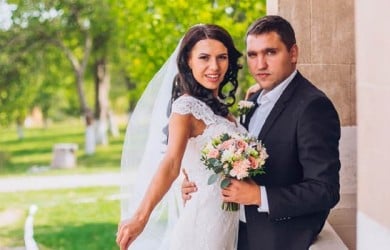 Recent Articles
You May Also Like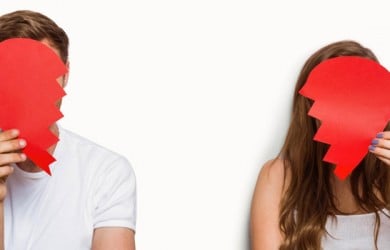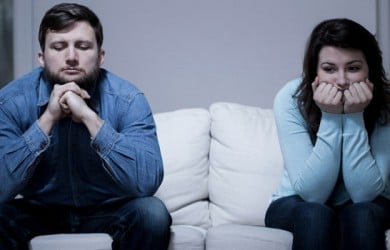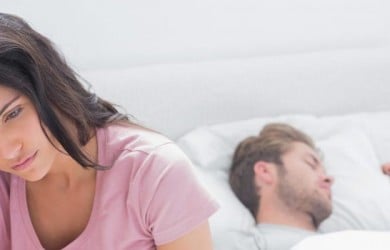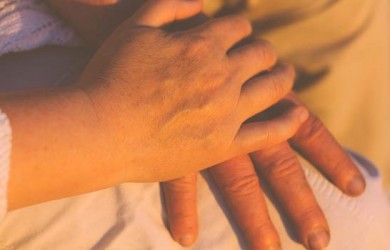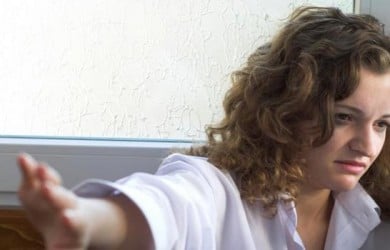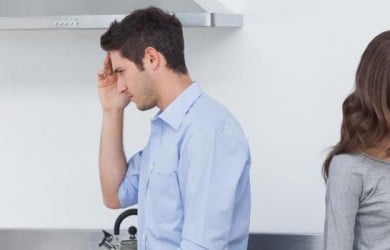 Popular Topics On Marriage Help