Family Systems Therapy: The Key to a Happy and Healthy Family
Family life isn't always easy. With everyone's busy schedules and different personalities, it's common for families to face challenges and misunderstandings. Sometimes, talking to a therapist one-on-one helps, but what about problems that involve the whole family?
That's where Family Systems Therapy comes in. This type of therapy looks at the family as a team, where everyone's actions and feelings are connected. Instead of just focusing on one person, it helps the whole family understand each other better and work through issues together.
This way, everyone learns new ways to communicate and support each other, making the family happier and stronger as a whole. If you're looking for a way to improve your family life, Family Systems Therapy might be the answer. Keep reading to find out how it can help your family grow closer and happier.
Related Reading: https://www.marriage.com/advice/therapy/seeing-a-therapist/
What is Family Systems Therapy?
Family Systems Therapy is a form of psychotherapy that focuses on the relationships and dynamics within a family rather than just on individual members. The idea is that a family functions as a single emotional unit, and issues affecting one member often impact the whole group.
Therapists who specialize in this approach aim to identify patterns, roles, and rules that contribute to family problems. By working with the entire family, the therapy helps to improve communication, resolve conflicts, and foster a healthier emotional environment.
The goal is to bring about positive change in the family system, leading to happier and more harmonious relationships for everyone involved.
History of family systems therapy
Family Systems Therapy has a rich history marked by innovation and evolution. From its origins in the mid-20th century to its modern adaptations, it continues to offer a holistic approach to mental health, emphasizing the interconnectedness of family members and their emotional well-being.
Origins in the Mid-20th Century
Family Systems Therapy emerged in the 1950s and 1960s as a response to the limitations of individual psychotherapy. Pioneers like Murray Bowen and Carl Whitaker recognized that individual issues often had roots in family dynamics, and thus, treating the individual alone was insufficient.
Bowen Family Systems Theory
Murray Bowen was instrumental in laying the foundation for Family Systems Therapy. His theory introduced the concept of the family as an emotional unit and emphasized the importance of understanding family roles and relationships. Bowen's work was groundbreaking in shifting the focus from individual pathology to family interaction patterns.
Structural Family Therapy
Salvador Minuchin, another key figure, developed Structural Family Therapy in the 1960s. This approach focused on the "structure" or organization of the family, identifying subsystems and hierarchies within the family unit. Minuchin's work was particularly influential in treating families with children and adolescents.
Jay Haley and Cloe Madanes were proponents of Strategic Family Therapy, which emerged in the 1970s. This approach used more directive techniques and interventions to solve specific family problems. Therapists would often give "homework" or tasks to family members to encourage behavioral changes.
Influence of social and cultural factors
Over time, Family Systems Therapy has evolved to incorporate social, cultural, and gender considerations. Therapists now recognize that family dynamics are also shaped by broader societal norms and cultural backgrounds, making the approach more inclusive and adaptable.
Integration with other therapeutic approaches
In recent years, Family Systems Therapy has been integrated with other forms of therapy like Cognitive Behavioral Therapy (CBT) and Dialectical Behavior Therapy (DBT). This has led to more comprehensive treatment plans that address both individual and family needs.
Key concepts of family systems therapy
Family Systems Therapy is built on a set of key concepts that help therapists and families understand the complex dynamics that shape familial relationships. Here are some of the most important:
1. Family as an emotional unit
One of the foundational ideas is that the family functions as a single emotional system. Emotions, behaviors, and issues are interconnected, meaning that a change in one family member can ripple through the entire unit.
2. Homeostasis
This term refers to the balance or equilibrium that families naturally seek. When one member changes (for example, starts demanding more independence), the family system may resist this change to maintain its usual balance, sometimes leading to conflict.
3. Subsystems and boundaries
Families are made up of different subsystems, like parental, sibling, or spousal relationships. Boundaries between these subsystems can be clear, rigid, or enmeshed, affecting how family members interact and relate to one another.
4. Feedback loops
These are the patterns of interaction that either reinforce existing intergenerational family therapy or lead to change. Positive feedback loops amplify change, while negative feedback loops resist it, aiming to restore the family to its previous state of homeostasis.
5. Triangulation
This occurs when two family members in conflict involve a third member as a way to diffuse tension or avoid direct communication. While it may offer short-term relief, it often complicates long-term family dynamics.
Related Reading: https://www.marriage.com/advice/relationship/triangulation-in-relationships/
Understand more about triangulation in this video:
6. Differentiation of Self
This concept, introduced by Murray Bowen, refers to an individual's ability to maintain their own identity while still being emotionally connected to the family. Higher levels of differentiation allow for healthier family interactions.
Benefits of family systems therapy
Family Systemic Therapy offers a comprehensive approach to mental health and well-being that goes beyond individual treatment. Here are six key benefits of this therapeutic model:
1. Holistic understanding of family dynamics
One of the most significant advantages of Family Systems Therapy is its holistic approach. Instead of isolating individual issues, it considers the family as an interconnected emotional unit.
This comprehensive perspective allows for a deeper understanding of the underlying issues affecting the family, making it easier to identify effective solutions.
2. Improved communication
Poor communication is often at the root of many family problems. Family Systems Therapy focuses on enhancing communication skills among family members.
Through guided discussions and exercises, individuals learn to express themselves more clearly and listen more attentively. This improved communication can lead to better problem-solving and a more harmonious family environment.
3. Conflict resolution
Family conflicts can be emotionally draining and can lead to long-term resentment if not addressed. Family Systems Therapy provides a safe space for family members to openly discuss their grievances and work towards resolving conflicts.
The therapist helps mediate discussions, ensuring that everyone's voice is heard, and offers strategies for effective conflict resolution.
4. Strengthening emotional bonds
Emotional distance or detachment can be harmful to family relationships. Family Systems Therapy aims to strengthen emotional bonds by encouraging open dialogue and emotional expression.
As family members gain a better understanding of each other's feelings, needs, and concerns, they become more empathetic and supportive, leading to stronger emotional connections.
5. Personal growth and self-awareness
While the focus is on the family as a whole, individual family members also benefit from increased self-awareness and personal growth.
Understanding one's role in the family system can be enlightening and can lead to positive changes in behavior and attitude. This individual growth often translates into better mental health and improved relationships outside the family as well.
6. Adaptability to change
Families go through various life stages and face numerous challenges, such as the birth of a child, adolescence, and aging. Family Systems Therapy equips families with the tools to adapt to these changes more effectively.
By understanding the family's inherent dynamics and patterns, members are better prepared to navigate life transitions, making the family unit more resilient and adaptable.
Types of family systems therapy
Family Systems Therapy is not a one-size-fits-all approach; it encompasses various types, each with its own focus and techniques. Here are some of the most prominent family systems therapy techniques:
1. Bowenian Family Therapy
Developed by Murray Bowen, this type focuses on the concept of differentiation, or the ability to separate one's emotional and intellectual selves.
It often involves only one family member attending therapy to understand family dynamics and improve their level of differentiation. It's particularly useful when family members are resistant to therapy.
2. Structural Family Therapy
Created by Salvador Minuchin, this approach aims to identify and restructure the family organization and hierarchies that contribute to its problems. The therapist actively engages with the family to challenge existing roles and rules, aiming to create a more functional family structure.
3. Strategic Family Therapy
Developed by Jay Haley and Cloe Madanes, this type is more problem-focused and action-oriented. Therapists use a variety of techniques, including paradoxical interventions and "homework assignments," to disrupt dysfunctional patterns and create change.
4. Narrative Family Therapy
This approach, influenced by Michael White and David Epston, views problems as separate from people and assumes that families have the skills and values to overcome issues. Through storytelling, family members re-author the narrative of their lives, focusing on strengths and solutions rather than problems.
5. Solution-Focused Family Therapy
This is a short-term approach that emphasizes solutions rather than problems. Developed by Steve de Shazer and Insoo Kim Berg, it focuses on identifying the family's strengths and resources and using them to build practical solutions to their issues.
6. Psychoeducational Family Therapy
Often used for families dealing with severe mental illness, this type educates family members about the condition and how to manage it. It aims to reduce the stigma associated with mental illness and improve the coping skills of family members.
7. Cognitive Behavioral Family Therapy (CBFT)
This integrates principles of Cognitive Behavioral Therapy into family systems work. It's particularly effective for families dealing with issues like anxiety, depression, or substance abuse. CBFT focuses on identifying and changing negative thought patterns and behaviors within the family system.
8. Transgenerational Family Therapy
This approach looks at intergenerational patterns of behavior and family dynamics. It's useful for understanding how family issues have evolved over generations and how they can be addressed in the present.
9. Integrative Family Therapy
The choice of approach often depends on the specific challenges a family is facing. This is a more eclectic approach that combines elements from various types of family therapy to create a customized treatment plan. It's flexible and adapts to the unique needs of each family.
What are the common problems treated with family systems therapy
Family Systems Therapy is a versatile approach that can address a wide range of issues affecting the family unit. Here are some of the most common problems treated with this form of therapy:
1. Marital conflict
Whether it's communication breakdowns, trust issues, or emotional detachment, Family Systems Therapy can help couples navigate the complexities of marriage. By involving other family members, the therapy aims to identify and address the broader dynamics that contribute to marital strife.
2. Parent-child relationships
Problems like disobedience, academic struggles, or behavioral issues often strain parent-child relationships. Family Systems Therapy helps in understanding the roles and expectations within the family that may contribute to these issues, offering strategies for improvement.
3. Adolescent issues
The teenage years can be tumultuous, leading to conflicts within the family. Issues like rebellion, substance abuse, or emotional problems can be effectively addressed by examining the family's interaction patterns and emotional bonds.
4. Substance abuse
When one family member is struggling with substance abuse, the entire family is affected. Family Systems Therapy not only focuses on the individual's addiction but also explores how family dynamics contribute to the problem and how the family can support recovery.
5. Mental health disorders
Conditions like depression, anxiety, or more severe mental illnesses like schizophrenia have a profound impact on family life. Psychoeducational Family Therapy, a subset of Family Systems Therapy, is often used to educate families about these conditions and develop coping strategies.
6. Blended families
The merging of two families can create tension and conflict as members adjust to new roles and relationships. Family Systems Therapy helps blended families navigate these challenges, fostering a more cohesive and harmonious environment.
7. Divorce and separation
The emotional and logistical challenges of divorce affect every family member. Therapy can help families communicate more effectively during this difficult time, making the transition smoother for everyone, especially children.
8. Chronic illness
When a family member is diagnosed with a chronic illness, it creates stress and anxiety for everyone involved. Family Systems Therapy helps families adapt to the new reality, offering emotional support and practical coping skills.
9. Financial stress
Economic hardships can strain family relationships and contribute to emotional distress. Family therapy is a flexible and adaptable approach that can be tailored to treat a variety of financial issues. Therapy can help families communicate more effectively about financial issues, reducing tension and conflict.
Commonly asked questions
Understanding Family Systems Therapy can bring up a lot of questions. From understanding how it differs from couples therapy to finding the family system approach and the right therapist, these FAQs offer valuable insights.
What is the difference between family therapy and couples therapy?
Family therapy and couples therapy both aim to improve relationships and resolve conflicts, but they differ in scope and focus.
Family Therapy involves multiple family members and focuses on the dynamics of the entire family unit. It addresses issues affecting the family as a whole, such as parent-child conflicts, sibling rivalry, or the impact of substance abuse on the family.
Couples Therapy is limited to romantic partners and focuses on issues within the romantic relationship, such as communication problems, trust issues, or sexual difficulties.
How long does family systems therapy last?
The duration of Family Systems Therapy can vary widely depending on the issues being addressed and the willingness of family members to engage in the process.
Some families may see significant improvement in just a few sessions, while others may require long-term therapy spanning several months or even years. On average, families might attend weekly or bi-weekly sessions for about 12 to 20 weeks.
How much does family systems therapy cost?
The cost of Family Systems Therapy can also vary significantly based on factors like location, the therapist's level of experience, and the length and frequency of sessions.
In the United States, the cost per session can range from $100 to $300 or more. Some therapists offer sliding scale fees based on income, and insurance may cover part of the cost.
Is family systems therapy right for me?
Family Systems Therapy can be beneficial if you're facing issues that involve multiple family members or if you believe that family dynamics contribute to individual problems.
It's particularly useful when the family is willing to work together to address issues. However, it may not be the best fit if family members are not open to participating or if the issues are strictly individual in nature.
Where can I find a family systems therapist?
Finding a qualified Family Systems Therapist can be a multi-step process. You can start by asking for referrals from healthcare providers, friends, or family members who have had positive experiences with therapy.
Online directories like Psychology Today or the American Association for Marriage and Family Therapy (AAMFT) can also be valuable resources for finding licensed therapists in your area.
The most crucial factor in choosing a therapist is finding someone with whom you feel comfortable and trust, as the quality of the therapeutic relationship is vital for successful outcomes.
Conclusion
Understanding Family Systems Therapy is crucial for anyone considering it as a solution for familial challenges. Whether you're grappling with marital issues, parent-child conflicts, or more complex family dynamics, this form of therapy offers a comprehensive approach to healing and growth.
Knowing what to expect in terms of duration, cost, and finding the right therapist can help you make an informed decision. With the right guidance, Family Systems Therapy can be a transformative experience, fostering stronger, healthier relationships within your family.
Share this article on
Want to have a happier, healthier marriage?
If you feel disconnected or frustrated about the state of your marriage but want to avoid separation and/or divorce, the marriage.com course meant for married couples is an excellent resource to help you overcome the most challenging aspects of being married.
Learn More On This Topic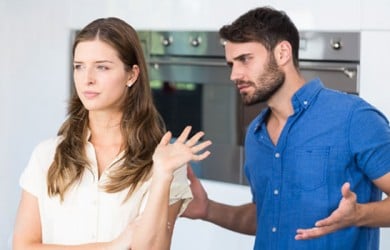 You May Also Like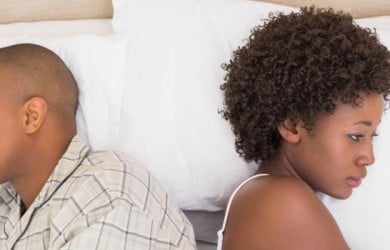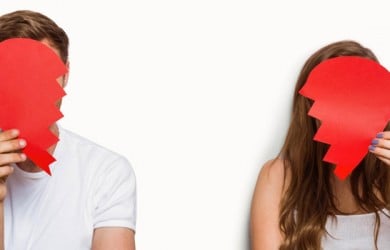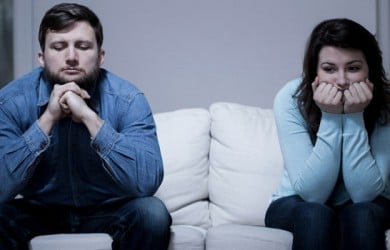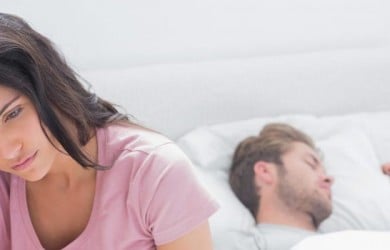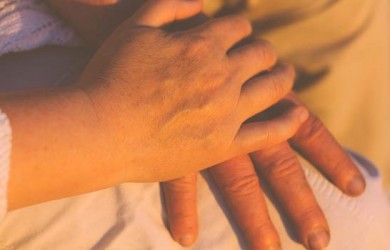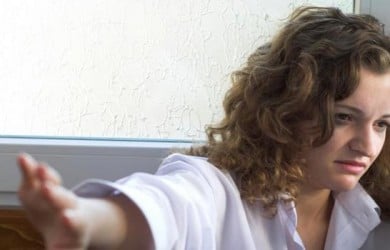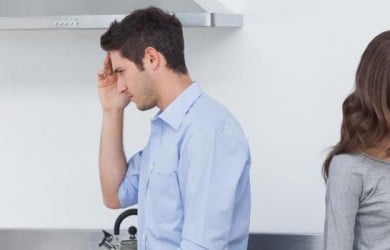 Popular Topics On Marriage Help