5 Levels of Communication Your Marriage Needs
We all understand how important communication is in a marriage, but are you aware of the different levels of communication in marriage?
Over time, married couples develop their unique style of communication. Sometimes a couple can communicate with each other with a mere look—you know the one!—and the message comes across loud and clear.
But most couples draw on five levels of communication in marriage when they talk with each other.
Depending on the subject discussed, couples may use one, two, or all five of these levels, mixing them up according to what the couple wishes to express.
The variation and frequency with which these communication levels are implemented in conversation impact the resolution or development of communication issues in marriage.
Related Reading: 

How a Lack of Communication in Marriage Can Affect Relationships
What is good communication in marriage?
Communication is an essential part of a marriage, so it is important to have proper and effective communication. Good communication in marriage includes expressing feelings without hurting each other.
To achieve this, you also need to be a better listener so that you don't react but respond properly. When people react, it mostly becomes an argument; however, a well-thought response is a sign of good communication skills.
Always be respectful while communicating your needs and wants to your partner. Being respectful while discussing anything is the core of good communication. Another thing that you should keep in mind while communicating with your partner is to be specific. When you do not state things clearly, it can get confusing.
Related Reading: 

10 Effective Communication Skills in Relationships for Healthy Marriages
Importance of communication in every marriage
Communication is the backbone of marriage. Suppose you can't communicate with your partner easily. In that case, many unnecessary issues arise, and conflicts that can be solved easily with good communication get stretched for a longer time than they should be.
Communication in marriage is crucial as it helps avoid misunderstandings, build trust, gain respect, etc. Here is a detailed article about the importance of communication in a marriage that can provide much-needed insights.
Five levels of communication
Here are five levels of communication in marriage that every couple should be aware of:
1. Saying commonly-used phrases
Phrases that don't mean much but serve to grease the social wheels of discourse. Examples of this would be typical exchanges such as "How are you?" or "Have a great day!" These are phrases we all use every day, social niceties that no one thinks about deeply, but we as a society appreciate nonetheless.
2. Communicating fact-based requests
This is one of the most common levels of communication in marriage among couples as they begin their day: "Would you pick up some more milk on the way home tonight?" "The car needs a tune-up. Can you call the garage and set it up?" This level of communication is meant to be quick and simple. Not much thought is given to inserting any feeling or emotion into the request. It's expedient and direct and gets the job done.
Watch this video to understand how to communicate better:
3. Stating opinions or ideas, either fact or feeling-based
An example would be saying, "I think it would be a mistake to take Katie out of private school. She's doing much better in her schoolwork now than when she was in public school." When you open up a conversation with your spouse with an opinion, you can back it up with either proof (in this case, report cards) or feelings (again, in this case, you could point toward your child's apparent happiness in being in her new school). This level of communication is meant to open up more discussion.
Negative connotations of level three-
It is often used to spark a good discussion and can be an excellent way to open up a conversation that will move on to deeper levels where feelings are shared and you and your partner are listening to each other with attention and care.
You would want to be careful not to remain at level three, as it can become more like lecturing your spouse and not a good back-and-forth discussion.
Remember, when voicing an opinion, it is always a good idea to insert a few "What do you think?" and "Does that sound reasonable?" to hand the conversation over to your partner.
4. Sharing emotion-based feelings
Here, we approach a deeper level of communication within the couple, as this level implies that they have reached a certain depth of emotional connection, one that permits them to be open and vulnerable with each other.
Related Read: 

How to Share Your Feelings With Your Spouse
The gold standard of communication – Level four
It is something couples want to strive for. Reaching this level means that you have built a safe, secure, and solid relationship that honors each other's needs and expressions of honesty.
While no couple can communicate exclusively at level five, you can recognize a couple that has reached this level by listening to each other and mirroring each other's speech. They achieve it by listening attentively to what the other is sharing.
5. Voicing and listening to each other's needs
As with level four, couples that use this level of communication in their marriage have a true bond of trust between them, allowing them to listen to each other's needs actively, and acknowledge that they have heard and understood them. This is an extremely satisfying level at which to communicate.
We can think of these five categories as a ladder toward accessing a level that happy, emotionally-healthy couples aspire to.
Level five is proof of intimacy and comfort in marriage. It is a useful level to use when you sense that a conflict is brewing and you'd like to de-escalate the tension that is on the horizon.
"I can tell you are upset, and I'd like to know how I can help. What's going on?" This is a good way to bring the conversation back to level five when things are heating up.
Couples rarely use levels four and five
For example, a couple whose communication style remained at levels one and two would clearly be a couple who could benefit from some time spent learning a deeper way to connect.
How unsatisfying it would be to limit the conversations with your spouse to pat phrases and directives.
Yet some couples fall into the trap of using levels one and two during hectic periods, say a crazy week at work or a house full of company for the holidays.
Spouses become like ships passing in the night, with only a few verbal exchanges between them.
In busy times, it is important to remember that you have little time to sit down and have a good conversation. Checking in with your spouse, even for 5-10 minutes, to see how they are holding up can go a long way in showing your love and appreciation for your partner.
How to improve communication in marriage?
If you want to improve communication in marriage, you should first make time to have meaningful conversations. Even though you are busy or exhausted from work, make sure you take out at least 15 minutes daily to communicate with your partner daily.
It will eliminate the possibility of creating a communication gap between you and help you stay connected with your partner's life and thoughts.
You can refer to this article for detailed tips to improve communication in marriage.
Takeaway
Whatever your secret language is with your partner, make an effort to use communication levels four and five for at least 30 minutes a day.
This will help you feel supported and understood, the two key components of a happy marriage.
Understanding why communication is important in a marriage and when to implement the different levels of communication in marriage can go a long way in strengthening the bond between couples and enhancing marital satisfaction.
Share this article on
Want to have a happier, healthier marriage?
If you feel disconnected or frustrated about the state of your marriage but want to avoid separation and/or divorce, the marriage.com course meant for married couples is an excellent resource to help you overcome the most challenging aspects of being married.
More On This Topic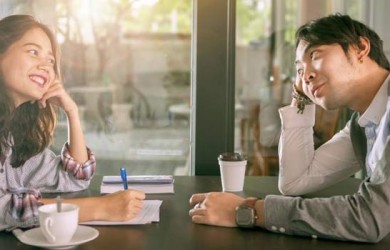 You May Also Like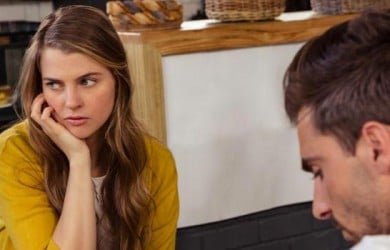 Popular Topics On Married Life