Where to Find Communication Help for Your Marriage
Do you ever feel like your partner just doesn't understand you? Or maybe they seem to be speaking an entirely different language altogether. Communication problems in marriage arise at some point.
After all, each party has their own baggage and past relationship experiences to contend with, and it's easy to get stressed and snappy when life is busy, and there are a million things to worry about.
However, if communication problems are starting to arise in your marriage, it's a good idea to deal with them as soon as you can.
The problems might start quite small, like not seeing eye to eye on some issues, or not really talking as much as you used to.
Sometimes the problems can creep up on you, and before you know it, they escalate into much bigger problems.
Sometimes, a lack of communication in marriage or other communication problems shows up in a more obvious way, like big fights, periods of not talking, and an underlying tension that touches everything.
No matter how your marriage communication issues present themselves, now is the time to deal with them, before they get any worse.
Communication problems can be resolved, and it's absolutely possible for your marriage to recover and your communication in marriage to become much healthier.
The trick is to start now and seek the right avenues to learn relationship communication skills.
Also watch: Keys to better communication in marriage.
Tackling a couple's communication problems can feel daunting, but you don't have to do it alone. Check out these sources where you can find communication help for your marriage.
1. See a therapist
A therapist can make a huge difference in your relationship by introducing you to different ways to communicate better.
Some couples are uncertain about seeing a therapist because they don't want to invite someone else into the privacy of their marriage, or they feel like therapy is for "other people," not for them.
However, a good therapist isn't intrusive or judgmental. They simply help you both talk through your issues and facilitate true and open communication with an eye to find the best way forward.
Trying a variation of marriage communication exercises or couples therapy exercises for communication might be just what you and your spouse need for improving communication in marriage.
Therapy is a good way to invest peace in your marriage and your future together. It symbolizes the statement, "we believe this is worth fighting for."
It's important that you both feel a good rapport with your therapist, so you might need to shop around a little before you find the right one.
If you know a trusted friend who has had successful therapy, you might ask for a recommendation. It's also important to check that your therapist is fully qualified and has professional certifications.
You'll also want to check in with each other and make sure that you both are in this 100% – therapy can work wonders, but only if you're both truly committed to it.
2. Visit a bookstore
Wondering how to improve communication in marriage?
Try checking out your local bookstore, or clicking through to Amazon, to find books about effective communication in marriage and effective communication in relationships.
There are hundreds if not thousands of books out there about relationships and how best to communicate with your partner.
There are well-known books such as Men Are From Mars, Women Are From Venus, or The 5 Love Languages, but they are just two among many.
Check out the reviews and see what people are saying about different relationship books. Pick one that sounds relevant to your situation and has decent reviews and give it a go.
If your partner is open to it, you can read the book together. If you approach it with an open mind, reading together offers a wonderful chance to learn together, and can open the way for some deep discussions.
On the other hand, if reading together feels awkward or just doesn't fit you as a couple, it's perfectly ok to read it yourself and start applying some of the techniques to your existing relationship.
If your partner is open to it, you might like to discuss some of what you read with them. The more you can work as a team on this, the better your chances of healing your marriage and learning healthy communication skills.
3. Look for online resources
The first avenue you must traverse for communication help for marriage should be the internet.
You'll find plenty of resources for couples on 'how to communicate in a relationship' and 'how to fix communication in a relationship' available right on your tablet or laptop.
If you want help, but knowing where to start is difficult, you can simply start with Google.
You'll find plenty of blogs where you can read more about relationship issues and how to solve them, and of course, we recommend checking out the archives of this blog, where you'll find a wealth of helpful posts.
There are so many resources and dedicated solely to provide information on communication activities for married couples that you're sure to valuable.
You'll also find forum discussions online if you'd like to talk to other people who are in a similar situation as you are in and are seeking communication help in marriage as desperately as you are.
Try finding some top relationship authors on Amazon, and then looking up their webpages. You'll often find free chapters, quizzes, or other resources to start you on the path of better communication.
Last but not least, if therapy (in person) isn't accessible for either logistical or financial reasons, try looking for online therapy, which is often cheaper.
To find communication help for marriage, you might also look for help-lines or nonprofits focusing on relationships and family.
If you need some communication help for marriage, don't despair. There are lots of resources out there for you.
Share this article on
Want to have a happier, healthier marriage?
If you feel disconnected or frustrated about the state of your marriage but want to avoid separation and/or divorce, the marriage.com course meant for married couples is an excellent resource to help you overcome the most challenging aspects of being married.
Learn More On This Topic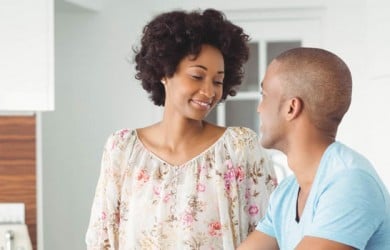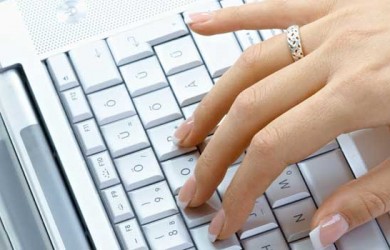 You May Also Like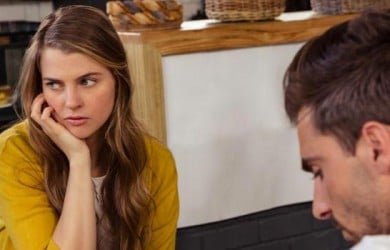 Popular Topics On Married Life