Find out What Star Signs Are Compatible for You
If you're into astrology, you might already spend a lot of time finding out what star signs are compatible with you. For example; what star signs are compatible as friends, and what star signs are compatible as lovers and which star signs you need to avoid!
We could all use some help in the love department now and then, so why not see what stories the stars behold. If you want to learn what star signs are compatible with you romantically, you're in luck.
Related Reading: Determining Love Compatibility by Birthdate
We've created a list of the 12 zodiac signs that are highly compatible
1. Aries with Aquarius
Aries and Aquarius are highly compatible star signs.
They are both extremely adventurous which makes them open to adventure in and out of the bedroom. They always have a great time, enjoy trying new things and like to do things as a team the best.
Aries and Aquarius never grow bored with each other and really enjoy and appreciate their time spent together. But that doesn't mean that they don't enjoy time alone, or away from each other too.
Related Reading: The Psychology Behind Love Compatibility Between Zodiac Signs
2. Taurus with Cancer
Another couple of extremely compatible star signs are Taurus and Cancer, they know each other inside out and also make a lot of effort to hold a strong bond together both physically and emotionally.
Taurus and cancer know how to make each other feel good, and they do it so naturally, they make it look easy. This is one dreamy zodiac match!
3. Gemini with Aquarius
Some people just love to enjoy an intense mental and emotional connection, and if they do, they feel like they get each other which makes them want to make the most out of their connection for years to come.
A Gemini and Aquarius match will be one of these couples. They instantly feel like they've known each other for many years and enjoy developing ideas and getting creative.
They can also enjoy their independence away from each other easily which helps them grow even fonder of each other than they were before if that was ever possible!
Related Reading: Love Compatibility between Zodiac Signs
4. Cancer with Pisces
The connection between Cancer and Pisces is incredible because they are in touch with who each other is and pride themselves on this fact.
Both signs have a strong sense of self which aids their ability to show themselves to each other. Also, the personality traits that Cancer and Pisces display are highly compatible.
Pisces like to connect with others, and Cancer likes to nurture. Cancer and Pisces have the potential to create a beautiful life together.
5. Leo with Sagittarius
Leo and Sagittarius love the high life, and they love it to be loaded with passion, which is sure to be the case with this highly compatible star sign couple. And because they are both fire signs they each have an understanding of each other which makes getting along easy for them.
Leo and Sagittarius are a fun couple who seem to attract plenty of fun friends just because being around them is intoxicating.
Related Reading: How Compatible Are You With Your Partner According to Astrology?
6. Virgo with Taurus
Virgo and Taurus can thoroughly enjoy an easygoing and practical relationship. This is one cool relationship that moves beyond the material and into the depths of honesty.
This sincere couple is very devoted to their commitment and sincerity toward each other and their relationship which is what makes this match perfect.
7. Libra with Gemini
This is another relationship that relies on a strong mental connection the mind is the main attraction with this couple.
Because Libra and Gemini like to live and learn together, they also learn how each other ticks, as part of their learning process – which solidifies the relationship. This is a peaceful and friendly relationship.
Related Reading: Guide to the Most Compatible Zodiac Signs
8. Scorpio with Cancer
Not all relationships involving passionate people work, but the caveat here is the Scorpio Cancer match – this couple can be perfection. Sure their emotions are intense, and the passion incredible, but for some reason, it just works.
Scorpio and Cancer will be deeply devoted to each other and demonstrate this daily in their caring nature toward each other. They really do bring out the best in each other.
9. Sagittarius and Aries
This is one hot and passionate couple.
The energy between a Sagittarius and Aries is dynamite which is precisely how they like it. Sagittarius and Aries are exuberant about their partners and their lifestyle.
They are a power couple that will just drive through anything that is thrown at them and when they do that they'll be sure to do so with some serious sass.
Related Reading: The Worst Zodiac Sign Compatibility Match for Each Sign
10. Capricorn and Taurus
There's something about a Capricorn and Taurus match that can be the envy of all other couples in their presence. It's probably because they adore each other endlessly. Their passion for home and creature comforts combined with their sincerity and total respect and admiration for each other is inspiring.
This is a star sign match that is famous for having more chemistry than any other star sign match out there! This connection is what most people dream of when they desire a soulmate connection.
11. Aquarius with Gemini
Aquarius and Gemini are so profoundly connected psychologically that they are often appreciated as a valid couple but not very well understood by others around them.
The mystery of their relationship on others will be of no consequence to an Aquarius and Gemini match because frankly, they don't care – they know what's going on and they are totally happy with that.
Related Reading: How to Find a Perfect Match as Per Your Birthdate and Numerology
12. Pisces with Scorpio
Pisces and Scorpio are an extremely intuitive couple; you can expect them to finish off each other's sentences or to be able to order a meal or drink for each other without needing to check if the other is happy with the choice.
They can get into each other's heads, and this is because that's how they connect, through a deep connection between body, mind, and spirit. Passion is also extremely high with this match.
Share this article on
Want to have a happier, healthier marriage?
If you feel disconnected or frustrated about the state of your marriage but want to avoid separation and/or divorce, the marriage.com course meant for married couples is an excellent resource to help you overcome the most challenging aspects of being married.
You May Also Like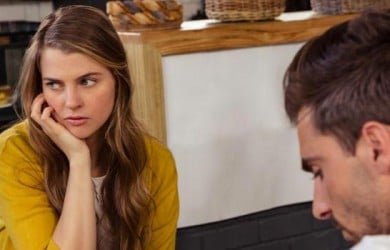 Popular Topics On Married Life