What Is Sliding Scale Therapy and How Does It Work
When it comes to relationship counseling, there are various approaches and techniques that can help couples navigate their challenges and improve their connection. One method that has gained significant recognition over three years is the sliding scale therapy method.
Sliding scale therapy provides an opportunity for couples to access professional help at affordable rates, making it a welcome alternative for couples who may not be able to pay heavy consultation fees or get charged the standard hourly rates.
In this article, we will delve into the concept of sliding scale therapy. By the time you're done reading this, you will understand what the sliding scale couples therapy is all about, how it works, and its rules.
You will also discover how to find a sliding scale therapist and explore alternative options just in case you're in an area where this type of therapy may not be easily accessible.
What is sliding scale therapy?
Sliding scale therapy is an approach that aims to make therapy services more accessible to individuals and couples by offering fees based on their income level.
Accessing therapy on a sliding scale is based on the understanding that not everyone can afford traditional therapy rates, so there's a need for different strokes to be used for different folks.
The sliding scale model takes into account factors such as income, financial obligations, and dependents to determine the fees that clients can afford to pay. By adopting this flexible approach, sliding scale therapy ensures that couples with limited financial resources can still receive the support they need to work through their relationship issues.
By 2010, over 18.8% of mental health facilities offered a sliding scale therapy pricing model. These numbers have improved dramatically over the years, making mental health care accessible for even more people.
Just in case you don't make a lot of money, keep in mind that you don't have to break an arm and leg in the name of 'accessing mental health care,' all thanks to the sliding scale therapy.
How does sliding scale therapy work?
Although the intricacies vary from therapist to therapist, the general idea remains consistent, which is that the sliding scale therapy operates on the principle of affordability and fair pricing.
In general, sliding scale therapists set a price range for their services, and these prices are based on a sliding scale that adjusts according to the client's financial circumstances. The scale usually takes into account factors such as income, household size, and other financial obligations.
When engaging in sliding scale therapy, clients are required to provide honest information about their income and financial situation. This helps the therapist to accurately determine the appropriate fee within the sliding scale range.
Then again, there's nothing to be scared of. Before these engagements start, the client is reminded of the confidentiality of any information they share with their therapist.
Sliding scale therapy allows individuals and couples to access professional counseling services at rates that align with their financial capabilities. For instance, someone with a lower income may be charged a lower fee within the sliding scale range, while those with higher incomes may be asked to pay a higher fee.
This sliding fee structure provides a sense of fairness and inclusivity, ensuring that therapy remains within reach for couples from diverse economic backgrounds.
Sliding scale therapy is not only limited to individual sessions; it also extends to couples therapy. Couples facing relationship challenges can benefit from this cost-effective option since it allows them to work together with a therapist to improve their connection and resolve conflicts without breaking the bank.
7 rules of sliding scale therapy
Just in case you were asking yourself, "How does the sliding scale work?" Here's a quick breakdown of how this therapy pricing model is structured to maintain transparency, fairness, and trust between therapists and clients.
By following these rules, therapists offer the best type of healthcare possible while maintaining affordable rates and absolute professionalism.
1. Confidentiality and privacy
As documented by the American Psychological Association, the patient retains the right to 100% confidentiality when consulting with their designated sliding scale mental health professional.
Like any professional therapist-client relationship, sliding scale therapy ensures confidentiality and privacy. A client who doesn't feel safe will not be able to open up and discuss their deepest thoughts with their therapist.
2. Financial verification
This is carried out to prevent getting deceived by the patient.
To determine the appropriate fee to be charged, sliding scale therapists may request financial documentation such as pay stubs or tax returns. This information remains confidential and is solely used for fee determination. Just in case your sliding scale therapist asks you to present your documents.
3. Open communication
Effective communication is non-negotiable in sliding scale therapy. As a client, feel free to openly discuss your financial limitations. By doing this, you allow your therapist to understand your unique circumstances and provide appropriate support wherever they can.


4. Fee adjustments
Sliding scale therapy recognizes that financial situations can change over time. If a client's income or financial situation changes significantly, they must communicate this with the therapist and have their fee adjusted accordingly.
5. Respect and non-judgment
Sliding scale therapists approach their clients with compassion and understanding, acknowledging the diverse financial circumstances people face. There is no judgment associated with seeking therapy at a reduced fee.
6. Honesty
Clients are encouraged to be honest about their financial situations to ensure the sliding scale fee accurately reflects their financial capabilities. This honesty enables therapists to provide the appropriate level of support.
7. Consistency
The Sliding scale therapy method maintains a consistent fee structure for all clients. This implies that clients at a specific financial level are typically charged a flat rate for the services they require.
Since therapists apply the sliding scale approach uniformly, fairness and equal access to therapy services are guaranteed.
By adhering to these rules, the sliding scale therapy method promotes an inclusive and supportive environment, allowing everyone to access quality relationship counseling without the burden of exorbitant fees.
How to find a sliding scale therapist
Now that we have covered the basics, here's how to access therapy on a sliding scale. Keep in mind that it requires due diligence and attentiveness to detail. Are you ready to search everywhere you possibly can?
1. Online directories
Start by searching online directories that specialize in mental health and therapy services. These directories often include filters that make it easier for you to find sliding-scale therapists.
2. Community mental health centers
They usually have all the scoop when it comes to issues like these.
Local community mental health centers may offer sliding-scale therapy options. So, start by enquiring about their available services and therapists who provide affordable counseling.
3. University counseling centers
Some universities offer counseling services provided by graduate students or licensed professionals at reduced rates. These centers may have sliding scale options available. Don't put it past them.
4. Nonprofit organizations
Nonprofit organizations and clinics may provide sliding-scale therapy services as part of their mission to make mental health support accessible. Research local organizations around you and inquire about their packages.
5. Insurance coverage
Check with your insurance provider to determine if they cover therapy services. While not directly related to sliding scale therapy, insurance coverage can help reduce the financial burden of therapy (which was the entire point of the sliding scale therapy in the first place, right)?
6. Local referrals
Word of mouth comes in handy here. Seek recommendations from friends, family, or local support groups. They may have knowledge of therapists who offer sliding scale options or affordable counseling services.
Once you have identified potential therapists, inquire about their sliding scale fees, availability, and expertise in relationship counseling. Extensively discuss your financial situation and ensure that you find a therapist who you're comfortable with and who can accommodate your needs.
4 alternatives to sliding scale therapy
While sliding scale therapy provides an accessible mental health care option for many, it is yet unavailable in some locations. If you're unable to access sliding scale therapy in your location, consider these alternatives.
1. Online counseling platforms
Online counseling platforms offer convenience and affordability. Many platforms have flexible pricing options, making therapy more accessible to a broader audience. Dig around, and you may find something that works for you.
2. Group therapy
Group therapy sessions often have reduced fees compared to individual therapy. Participating in group sessions can provide valuable insights and support from both the therapist and peers. Consider starting here if you cannot engage your therapist one-on-one.
3. Support groups
Joining support groups focused on relationship issues can be a cost-effective alternative to personalized therapy sessions. These groups provide a space to share experiences, gain perspective, and receive support from others who may be going through similar challenges.
4. Self-help resources
Explore self-help books, podcasts, and online resources that focus on relationship improvement. While these resources cannot replace therapy, they can give you the headstart you need by offering guidance and practical tools to work on your relationship.
Remember, seeking professional help, whether through sliding scale therapy or alternative options, is a proactive step toward building a healthier relationship. No matter your income level, you deserve top-quality mental health care, and understanding what is a sliding scale therapist can help you with this.
Suggested video: 5 signs you're seeing a bad therapist.
Some commonly asked questions
Here are some of the commonest questions regarding sliding scale therapy and their answers.
How do you ask for sliding scale therapy?
You discover sliding scale therapy the same way you discover anything else; by asking. Use the resources we have discussed in this article to begin your search. Then again, tap into your current human capital by asking the people in your world.
Where can you find therapy for reduced rates?
Therapy at reduced rates can be found via multiple channels, including the sliding scale therapy method, group therapy sessions, or online counseling forums.
How are sliding scale therapy fees calculated?
The exact pricing structure is calculated based on many factors and is unique across different therapists. The therapist will consider many independent factors like the patient's earning power, family size, number of dependents, and other financial obligations before determining the exact fee they have to pay.
Is sliding scale therapy ethical?
Yes, sliding scale therapy is generally considered ethical. It aims to make mental health services accessible to individuals who may face financial constraints.
Therapists offering sliding scale fees adjust their rates based on a client's ability to pay. This practice aligns with the ethical principle of beneficence, promoting the well-being of clients. It ensures that people with limited financial resources can still access essential mental health support, fostering inclusivity and addressing potential barriers to therapy.
However, therapists should maintain transparency and clear communication about their fee structures to ensure ethical practices.
Final thoughts
Sliding scale therapy offers people an opportunity to access professional relationship counseling at affordable rates. By utilizing a flexible fee structure based on income and financial circumstances, sliding-scale therapists ensure that therapy remains accessible to diverse populations, including those facing financial constraints.
However, if sliding scale therapy is not readily available in your area, or if you encounter challenges accessing it, alternative options can still provide valuable support. We explored some of those options in this article.
Feel free to decide on the exact therapist to work with. That right remains within your power.
Share this article on
Want to have a happier, healthier marriage?
If you feel disconnected or frustrated about the state of your marriage but want to avoid separation and/or divorce, the marriage.com course meant for married couples is an excellent resource to help you overcome the most challenging aspects of being married.
Learn More On This Topic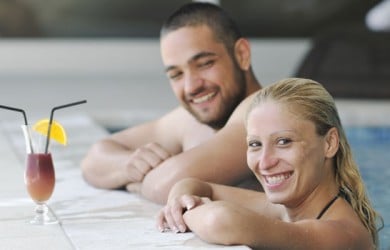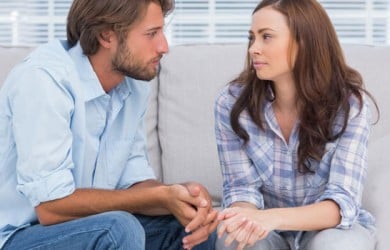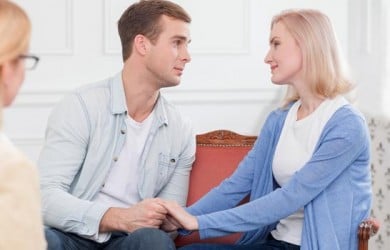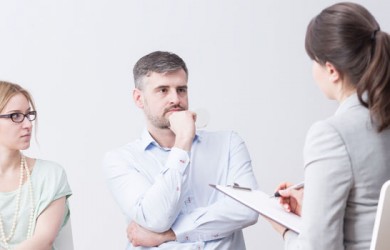 You May Also Like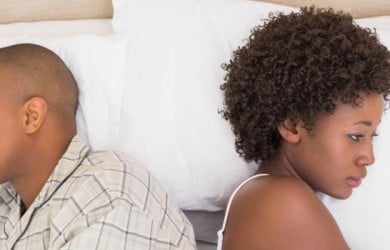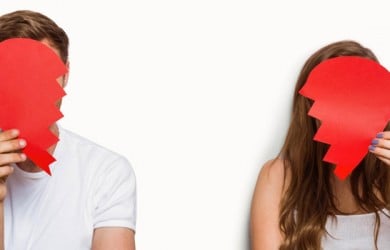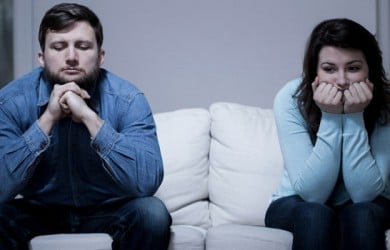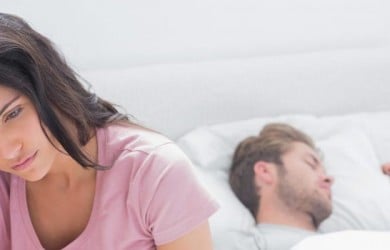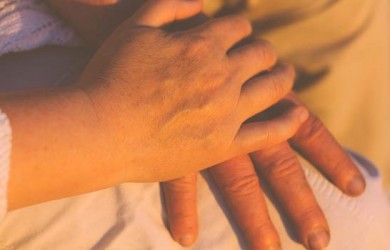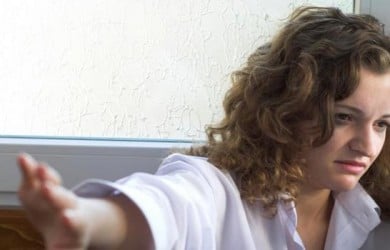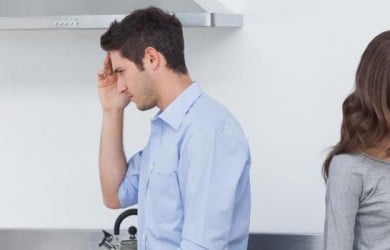 Recent Articles
Popular Topics On Marriage Help