5 Tips for Dealing With a Separation From Your Spouse
You both said things that you didn't mean. When the dust settled from your latest verbal scuffle, you looked at each other and realized that the marriage that you both entered in wholeheartedly has been half assed as of late.
You don't compliment each other anymore

You don't help each other

You don't talk about how you feel

You don't complement each other anymore
What might be best is to take a step back–way back. Maybe if you gave each other some space, you'd both realize what was important about the marriage that you've watched fall apart. If that's the case, separation may be the best option for you. When deciding to separate, whether on a trial or permanent basis, the uncharted territory can be intimidating.
The person that you've spent every day with for years not only isn't there; they don't want to be.
Although a separation may be the healthiest thing for your relationship, it may not be the most favorable action for you. It's important that when you decide to separate from your spouse you use that time wisely. Use it to work on you, gain some perspective, and reflect on the good and the bad in your marriage. It will be a small shock to your system, but you can make it worthy of the cause by considering the tips below.
1. Don't do it alone
This is a time to recruit friends and family to help you through this transitional period. Use this time away from your spouse to get some extra time with your niece, or go visit your grandmother. Getting back in touch with your social circle is crucial when you've just had a major part of your social life walk out the door.
Let these people prop you up when you feel weak, and listen when you feel like talking. Having a support system around you is invaluable as you transition from married to separated. Get in touch with old friends, make some new ones, and feel the love from someone other than the person you used to count on.
2. Enjoy your me-time, too
No matter how healthy or unhealthy your marriage was, chances are that you spent a good amount of time with your partner. It may not have been quality time, but time nonetheless.
Embrace this new opportunity to enjoy some solitude. Find and follow your passion. Reignite a hobby that you haven't practiced in a while. Listen to some music that makes you feel alive. Veg out on the couch and watch movies all day. After spending so much time sharing a room or a home with another human being, relish in the fact that you can do whatever you want, whenever you want.
One caveat to this, though: don't abuse your alone time and turn it into a pity party. Sitting and sulking for days on end isn't going to help you heal. Yes, just like anything else, you need time to grieve. But be aware of how much time you're giving yourself. Don't overdo it.
3. Take care of yourself, emotionally
When your sink breaks, you call a plumber. When your car breaks down, you call a mechanic. When your marriage falls apart, don't you think you should bring in a professional to help mend some of the broken pieces of you? Like a plumber and a mechanic, therapists and counselors are professionals who are trained to help you. Trying to settle and organize your emotions in a "do-it-yourself" approach could get ugly.
Rather than waiting until you hit rock bottom, proactively reach out to a therapist as soon as you decide to separate from your husband or wife. No matter how stoic you are, the emotions you experience as you make this transition will be aided by the watchful eye of the therapist's objective viewpoint.
4. Take care of yourself, physically
Sure, exercise is good for your physical fitness, but it also has plenty of mental benefits as well. First, every form of exercise is a struggle that needs to be overcome. If you are running, with each stride you take and each mile you run, you are proving to yourself that you can overcome sedentary living. If you are lifting weights, you are fighting against gravity and overcoming it with each rep completed. If you are participating in a crossfit class, you're fighting gravity while stretching the limits of your cardio vascular comfort zone. Each time you complete a form of exercise, you are providing evidence to yourself that you can complete a task that is hard. You can show yourself progress. You can create change. Providing this proof can create a mental edge that will aide you as you look to overcome the pain and discomfort of separation.
Secondly, this reason being more scientific than psychological, exercise releases endorphins in your body. These endorphins help your mental state in two ways: they reduce the sensation of pain in your brain, but also trigger a positive feedback loop to your body. Exercise can be an asset to your mental state as you deal with the space between you and your spouse.
5. Give yourself (And your marriage a break)
No one is perfect. It's cliche, but it's true. If you and your partner decide to separate, it's not because either of you are terrible human beings. Maybe you're doing it to give each other space, but will eventually work it out. Maybe it's heading towards divorce. Whatever the case may be, just because two people aren't compatible with each other, it doesn't make them less of a person. Just take a deep breath. Beating yourself up about it isn't going to help you heal from the unfortunate separation, and it won't bring you back together. If you and your spouse tried to make it work and it didn't, that's okay. The less judgment you put on the situation the better.
Marriage is an amazing thing when both parties are committed and cooperative within that relationship. With that said, it's not a guarantee that it will work out. If you and your spouse make the move to separate, don't take the decision lightly. Be intentional with your time apart and work on yourselves. Maybe you'll remember why you fell in love in the first place; maybe you won't. In either case, there's always a place to use your time apart wisely.
Share this article on
Want to have a happier, healthier marriage?
If you feel disconnected or frustrated about the state of your marriage but want to avoid separation and/or divorce, the marriage.com course meant for married couples is an excellent resource to help you overcome the most challenging aspects of being married.
More On This Topic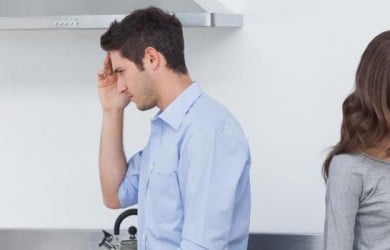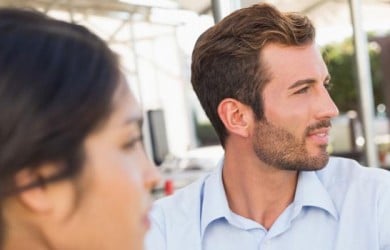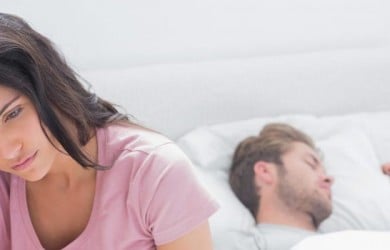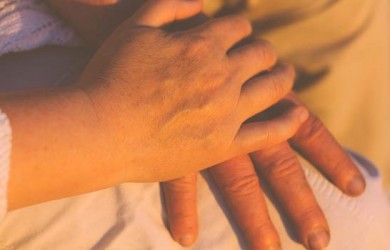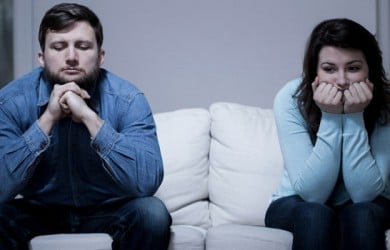 You May Also Like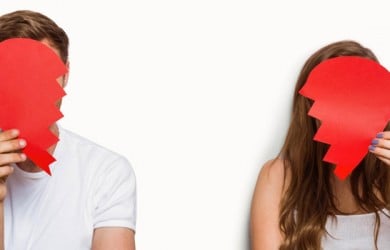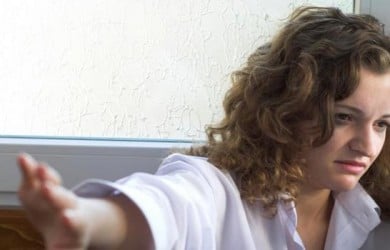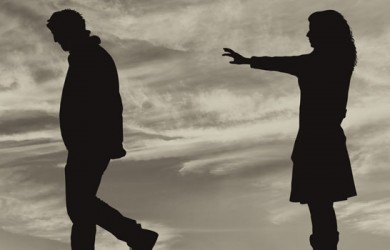 Popular Topics On Marriage Help