10 Tips to Rebuild Trust After Cheating and Lying in a Marriage
For some people, cheating in marriage can be a deal breaker because they might not be able to recover from the hurt or pain that comes with infidelity.
However, it may still be possible to work towards restoring trust after an affair. Still, it is a character-building and challenging process that both partners have to be intentional about.
In this article, you will learn how to rebuild trust in marriage after cheating or lying. If you were cheated on, there are some practical ways on how to trust someone again after cheating.
Why do some people cheat in marriage?
Spouses cheat in marriage for different reasons, but some are most common than others. One of the reasons why people may cheat on their spouses is neglect. When their partner is not giving them more attention, they might begin to feel unappreciated.
Some individuals might also cheat on their partners when they are not sexually satisfied with them. Therefore, they may want to test the waters to explore more about their sexual identity and preference.
People may also cheat in marriage when they are in some situations where they cannot really control their emotions. For example, someone at a party under the influence of alcohol or drugs might make decisions that are not typical of their usual behavior.
To learn more about why people cheat, Amelia Farris' book titled Infidelity is an eye-opener. This book explains why people cheat and how to get over being cheated on. You will also learn how to forgive a cheater and how to help your partner heal after infidelity.
What to do after your partner cheats on you in marriage- 4 things to do
When you are cheated on in marriage, you might begin to doubt whether you were ever good enough for them. If your partner cheats on you, here are some things you can do to manage the situation.
1. Don't blame yourself
One of the mistakes that people make when their partner cheats on them is to blame themselves for their inactions. However, it is important to state that when people cheat, they might have planned the whole event before it happens.
It is rare to see someone who cheats mistakenly because it involves you acting consciously. However, some people may find it really hard to process the situation, and that is why they might take responsibility for what their cheating partner did.
Related Reading: 

The Blame Game Is Destructive to Your Marriage
2. Prioritize self-care
If your partner cheats on you, and both of you are trying to move past this phase, remember that you are the most important person in the situation. Hence, pay more attention to yourself, particularly your mental and emotional health.
You can commit more time to your favorite activities to take your mind off what happened. Try to distance yourself from things that may likely remind you about the situation so that you don't keep getting hurt. When you put yourself first, it might get easier to rebuild the marriage with your partner if they have genuinely changed.
3. Surround yourself with people who have a healthy mindset
When your partner cheats in marriage, you may likely be upset, heartbroken, and disappointed for some time. If care isn't taken, you might make some decisions impulsively that may not turn out well. You need to surround yourself with the best people in your life, especially those with a great mindset.
These people will remind you of who you are, and they will keep encouraging you to be the best version of yourself. It would help if you had people with whom you could rub your mind before taking the next step in your marriage.
Related Reading: 

Essential Tips on How to Maintain a Healthy Mind and Marriage
4. Don't focus on revenge
If your partner cheats on you, there are chances that you might feel betrayed. You may want to retaliate by cheating on them. Even if you feel satisfied, it would only be temporary because it may not help you heal from the hurt caused by your partner.
Also, your inactions fueled by revenge might have repercussions that will remain with you. So, instead of taking revenge, think about your next step and consult with close people on the best way to proceed.
10 tips to rebuild trust after cheating and lying in a marriage
Cheating and lying in a marriage can threaten to destroy the love and trust between partners. Hence, if the consequences of cheating or lying threaten to destroy the marriage dynamics, making a deliberate effort to rebuild trust can rescue the union.
Here are some of the tips that can help you restore trust in a marriage
1. Communicate with your partner
Irrespective of who lied or cheated in the marriage, one of the important ways to rebuild trust is to communicate. The two of you need to discuss the reasons why it happened and also set measures on how to prevent it from happening again.
For instance, you need to realize that if the cheating was a long-time affair, you might need to take some extra measures than if it just happened once. So, you need to communicate with your partner if the marriage is worth saving and if the two of you can still learn to trust each other again.
Related Reading: 

8 Essential Tips to Communicate and Connect with Your Partner
2. Be accountable for your actions
When you make mistakes in a marriage, it is important to accept responsibility and be ready to make amends. Unfortunately, sometimes, when people cheat in marriages, they may want to blame their partner for their inactions.
However, beyond blaming your partner or any factor, you need to make peace with yourself that you were wrong. If you don't take responsibility, you may find yourself struggling to make changes and grow to become a better person. Additionally, being accountable for your actions could give you a broader perspective on how you can rebuild trust in your marriage.
3. Ask your partner for forgiveness
After being accountable for your mistakes, you can rebuild trust by apologizing sincerely to your partner. When you apologize, ensure you don't talk down on your partner's feelings. Instead, you may need to acknowledge that you recognize they are hurt. While you apologize to your partner, be ready to assure them that you won't repeat the mistake.
You might have to keep reassuring your partner for a long time that you will always stay true to the marriage, irrespective of the circumstances. However, when partners apologize sincerely to each other, it is one step to making the marriage healthier and safer.
4. Cut ties with the person you cheated with
Severing ties with the person you had an affair with is one of the ways on how to restore trust after cheating. After you have assured your partner that you won't commit the same errors again, you need to take a step further by ending the affair and not speaking to the person again.
Similarly, you may have to be intentional about your relationships with people so that you won't be caught in the same predicament again. For example, if you are trying to regain trust and save your marriage, you may need to be proactive when relating with people.
Related Reading: 

How to Forgive Yourself After Cheating: 10 Tips
5. Get transparent with your partner
When cheating happens in a marriage, the partner who didn't cheat might want more clarity. Therefore, they might ask several questions to help them process the pain. Cheating happens when things are hidden from the other party, so be prepared to provide answers to seemingly difficult questions that your partner might ask.
Do not hide answers from them because they might find out from someone else in the future. On how to rebuild trust after cheating, you need to be transparent because it shows that you are honest with your partner, not minding their response to your actions.
Watch this video to learn how to be transparent with your partner:
6. Set some boundaries with your partner
Sometimes, cheating or lying might be a common feature in a marriage where there are no rules or boundaries. Hence, setting boundaries would be important to restoring trust after cheating. If your partner was the one who cheated on you, they might want to set some rules regarding friendships, communication, and openness, and you need to be willing to work with them.
You and your partner should also prepare to be accountable to each other. Doing this will help both of you stick to the rules of your union, which will help restore trust in the marriage.
7. Don't refer to the past
When you and your partner have been able to talk things out concerning the crisis that rocked your marriage, it is important not to keep revisiting the matter. If partners keep referring to the past, it may cause conflicts which might build resentment in the marriage.
The spouse who was the victim of cheating in the marriage may need to try and avoid talking about their partner's inactions, especially if they have promised that they would do better. You and your partner may decide not to bring up the issue of cheating and lying in the future by completely keeping it in the past.
8. Spend more time together
Another way on rebuilding trust after cheating is for you and your partner to spend time together. When trust is broken in marriage, partners may stop doing some things together because of the change in dynamics. To save the situation, you and your partner may need to return to some of the activities you used to do together.
You can consider going on a vacation with your spouse to spend some time alone from work so that you can discuss and bond better. Then, when you keep doing these things together, you can restore your relationship to the status quo.
Related Reading: 

11 Ways to Spend Some Quality Time With Your Partner
9. Be patient with your partner if they don't forgive you
Not everyone is adept at forgiving their spouses when they commit grave errors like cheating in a marriage. If you want to rebuild trust in your union, be careful not to rush or compel your partner into forgiving you. You need to give them enough time to get comfortable with you. Ensure you keep reassuring them that you won't break their trust again.
10. See a professional counselor for help
Not everyone can process the pain of infidelity in a marriage. Hence, it might be beneficial to see a professional counselor when you discover that you or your partner are finding it hard to move past from what happened.
When you get professional help, it may become easier for you and your spouse to process what happened. Additionally, the counselor will give you and your partner some hacks to make your union healthy again.
To learn more about how to rebuild trust after relationship, this research study by Iona Abrahamson and other authors is enlightening. The study is titled What Helps Couples Rebuild Their Relationship After Infidelity.
FAQs
Is it possible to build trust after cheating?
To rebuild trust after cheating is possible, but it is not an easy process. The person who was cheated on needs enough time to heal from the incident to learn to trust their partner again. Both partners may have to work deliberately to restore the marriage on the right track, and they will set some boundaries to prevent cheating from occurring again.
Can a marriage bounce back from infidelity?
A marriage can be restored even when infidelity occurs. However, it can be a challenging and slow process. The spouses will have to rebuild trust in the marriage by implementing different measures to facilitate this.
One of the ways to restore a marriage from infidelity is for both partners to go for marital counseling or therapy. This will provide them with healthy ways to make the marriage work again.
Rebuilding trust might be challenging, but you can get your union back on the right track with the right tips. In this book by Asniar Khumas and other authors titled Rebuilding Trust, you will learn more about the psychological change in couples involved in an affair and how to navigate the situation.
Conclusion
When you and your partner want to rebuild trust after cheating, it can be a long and demanding process because it involves restoring the lost marriage dynamics. However, you and your spouse need to be ready to take accountability, become honest and transparent with each other, learn to apologize, and attend marriage therapy.
If you need more practical tips on building trust after infidelity, you can take a course or see a professional counselor.
Share this article on
Want to have a happier, healthier marriage?
If you feel disconnected or frustrated about the state of your marriage but want to avoid separation and/or divorce, the marriage.com course meant for married couples is an excellent resource to help you overcome the most challenging aspects of being married.
Learn More On This Topic
You May Also Like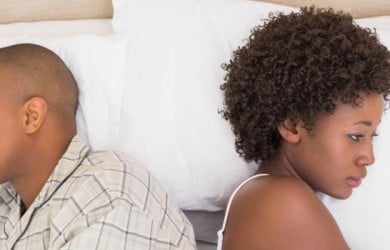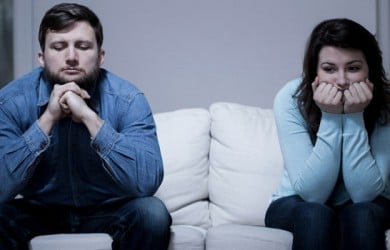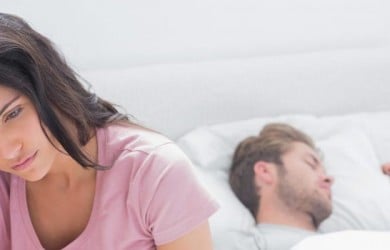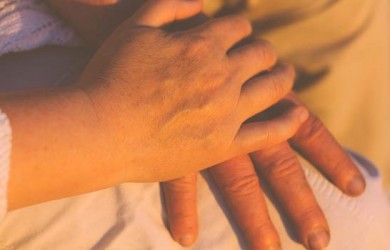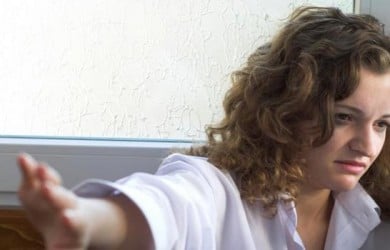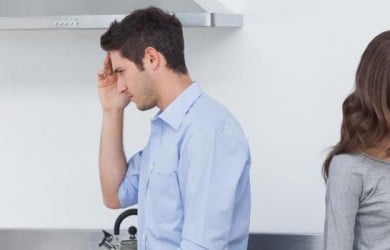 Popular Topics On Marriage Help