10 FAQs to Help You Rebuild Trust After Cheating
A mere notion of infidelity represents a deal-breaker for many people. When it comes to long-term relationships built on trust and sincere emotion, however, putting an end to years of love and hard work after a partner has been caught cheating is often a lot harder than it seems.
The pain that follows the realization your partner has or had an affair isn't just a matter of hurt pride. It is a matter of losing trust and doubting the emotional connection they once had with their partner for most people.
Hurtful as it may be, infidelity is more common than we think.
As a person who has been caught cheating, you might often wonder – how do you build trust after cheating? Or how do you fix a relationship after cheating?
Whereas your partner would be wrestling with the notion that can a cheater change?
Luckily, many couples manage to overcome this difficulty and create an even stronger bond in the aftermath of an affair.
How to repair your relationship after someone cheats stats by asking some crucial questions, the answers to which can help you understand the inner workings of an affair and begin to rebuild trust after an affair.
Is there hope for a relationship after a partner has cheated?
Not all relationships can be mended once an affair is exposed. However, their demise rarely happens as a result of the affair only.
A relationship that was never built on mutual trust, love, and respect won't fail because one person strayed – it will end because its basis wasn't strong.
However, many relationships face this type of challenge, and the partners manage to overcome infidelity with time, dedication, and hard work.
What kind of person is able to cheat?
Essay writer and psychology major Ellen Pool reminds us that we are all human and prone to making errors. The assumption that cheaters are always mean, bad people who disregard their partners' feelings is simply not true.
Even people with strong convictions who generally disapprove of infidelity may happen to slip into behavior they condemn.
Is it all my fault? Was I not enough?
A partner who's been cheated on will often come to the point where these questions enter their mind. "If my partner was happy with me, they wouldn't have cheated. So it must have been something I was missing they were after in their affair."
The truth is that, as strange as it may sound, a person who cheats isn't necessarily looking for another person. They are often enchanted by encountering the new self they can see through someone else's eyes.
I can't fight away the pain, disappointment, and even anger. Is that normal?
As one era of your relationship just ended, it's perfectly normal to go through a grieving phase. Feelings like disappointment and anger are natural companions of hurt and fear of loss.
Although they're perfectly normal and expected, though, it's probably best not to indulge them and become a casualty of an affair victim role.
Should I feel ashamed for wanting to stay and work on my relationship?
When uk-dissertation.com writer Mark Hurl first spoke to his friends about his partner's affair, the words on everyone's lips were "Leave and don't turn back."
Although the time we live in puts an emphasis on breaking off as soon as things turn difficult, it's not necessarily the best course of action for every situation and every liaison. There's no shame in wanting to stay and work on your relationship.
I was tempted many times but never cheated nonetheless. What about that?
This is an important point, and you should discuss this feeling with your partner. Although it brings a lot of hurt, an affair can often shake the status quo and act as a catalyst for creating a deeper, more open relationship where partners feel free to express their fears and desires.
I feel discarded and worthless. What should I do?
According to psychology topics contributors, the feeling of self-worth will often crumble under the pressure of an affair. Surround yourself with friends and dedicate yourself to finding joy, meaning, and personal identity once again. None of these things should ever exist inseparably from your partners and relationships.
My partner ended the affair and wants to make this better. How can I trust them?
Repairing the damage infidelity has made will take a lot more than one gesture, but ending an affair and showing a sincere desire of building trust after cheating is a good place to start.
I feel the need to ask my partner about the affair. Should I do it?
Starting an open conversation about the affair is a good idea, as long as you focus on productive questions, rather than the ones that will help the relationship in no way, only inflicting more pain.
Will we ever be able to put this behind us and move on?
A lot of people hope to make an affair disappear altogether, starting fresh as if nothing has ever happened. The infidelity, however, can't be erased or forgotten. The good thing is that it doesn't have to be, as there is a lot to learn from it.
In the words of Ester Perel, psychotherapist and inspirational TED speaker, there is only one question you should really ask yourself. "Today in the West, most of us are going to have two or three relationships or marriages, and some of us are going to do it with the same person. Your first marriage is over. Would you like to create a second one together?"
Conclusion
Although infidelity brings along a lot of pain and a feeling that a trusting relationship you had is broken beyond repair, a partner's cheating doesn't necessarily need to be the worst thing that happened to you and your bond.
When infidelity comes as a result of a partner's sincere indifference and complete lack of care and concern for the other party in a relationship, it might be best to cut the ties altogether. However, cheating doesn't happen only in such circumstances.
Sometimes this, at first, the heartbreaking experience can lead to creating more openness and sincerity in a relationship, opening a new path for both partners to explore and learn from.
In this context, the video below has Relationship Coach Natalie discussing how couples can recover from infidelity to create a successful relationship:
Share this article on
Want to have a happier, healthier marriage?
If you feel disconnected or frustrated about the state of your marriage but want to avoid separation and/or divorce, the marriage.com course meant for married couples is an excellent resource to help you overcome the most challenging aspects of being married.
More On This Topic
You May Also Like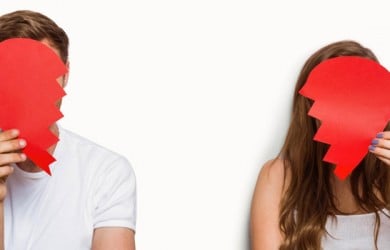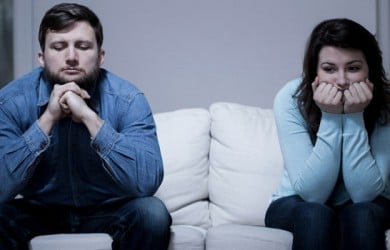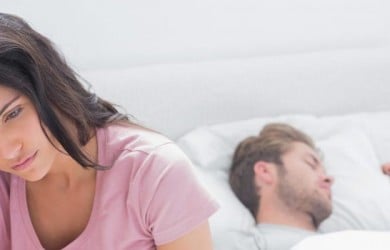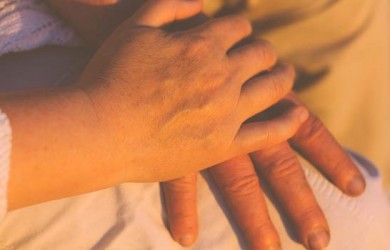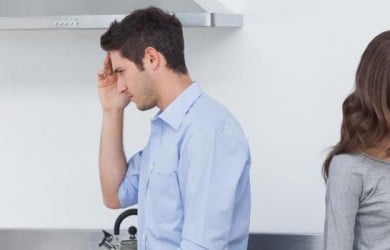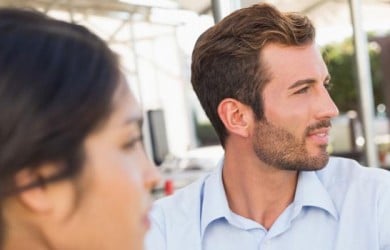 Popular Topics On Marriage Help