Essential Tips on How to Maintain a Healthy Mind and Marriage
Succesful and healthy relationships are built on more than just simply love, physical attraction and common interests. A happy marriage requires an awful lot of compromise and effort throughout its duration.
In order to have an emotionally healthy marriage that lasts for a long time, both partners have to remain attentive to each other's needs.
And, keeping a healthy mind and body can help to ensure we are always alert to any issues that might be arising.
By making sure we give our best to our partner often means putting their needs first. We'll get love in return and that positivity can build a stronger togetherness and understanding.
So, here are a few essential tips on how to have a healthy marriage or how to keep a healthy marriage for life.
Exercise regularly
Regular exercise is one way to help maintain a healthy mind and body. It plays a key role in weight management, lowering cholesterol and diabetes.
It also strengthens muscles and lowers blood pressure helping us to face our busy and sometimes challenging lives in a calm, measured and less stressful way.
It'll help us not to snap at our partner over silly and small issues which may build up in an accumulative way to erode the trust and bond we've built up with each other.
Being stronger physically can also lead to more regular, better and more fulfilling sex. Meaningful sex creates a closer bond and is an important factor in maintaining our partnership in the long term.
Regular exercise also means we can enjoy treats without feeling guilty or gaining weight and continue to share those special meals together which can bring us so much shared pleasure.
The spiritual benefits of exercising
There are also spiritual benefits to exercise which come as a result of a total focus on the moment on the particular physical activity. Those who take regular exercise often talk about an immersion of mind, body, and soul.
Focusing on the present and remaining still are crucial to our health and another activity that offers a very good environment for this is in a traditional Finnish sauna.
The Finns have carried out the practice for hundreds of years and are experts in the field. The Finnish word ´löyly´ is the name they use for the hot steam that rises from a sauna stove.
It's almost a spiritual thing for the Finns and it's capable of soothing tense and weary minds. Sharing a Finnish sauna with your partner can relax you and bring more openness to your conversations.
There are no distractions so it's an opportunity to concentrate on each other and unwind together.
Focus on your intimacy
Often, less sex leads to resentment, mistrust, and misunderstanding so it's important not to forget that intimacy plays a crucial role in our marriage.
So, along with all the other things, you must take out time to have some intimate moments, however busy you are in your life.
Good food for excellent married life
Vitamins and nutrients help the brain regulate its chemistry and function properly. Making sure we eat the right food means we get the best fuel possible for our complex bodies.
That fuel can then be transformed into positive energy which we can put directly back into our relationship. That positive energy can revitalize the partnership when our marriage is going through difficult periods.
Have a good night's sleep
Not eating properly or taking any exercise can lead to sleep deprivation which can cause serious problems to a marriage because it increases the likelihood of mental health issues, depression and anxiety.
All of these can contribute to a decline in the quality of the interactions with our partner.
Sleep energizes, boosts the immune system and improves our mood. It helps us deal with our daily lives better and helps to leave us spare energy for our marriage and personal lives.
Add a little laughter to your relationship
A sense of humor and patience are very important. When we feel run down and less fit than we should be there's every chance we will lose both of those things and needlessly cause issues because of our lack of energy.
Go on a vacation
Our health depends on us taking time to rest so booking a holiday gives us something to look forward to and lets us escape from the daily work, family and societal pressures for a little while.
The rejuvenation felt after a break helps us to face our normal tasks, marriage, and duties with a renewed optimism.
Take a break away from each other
Being kind and enjoying each other's company helps us to be honest and direct. Be realistic and cherish each other but be your own person and take regular breaks away from each other.
Absence makes the heart grown fonder and being able to carry out our own interests independently from our partner means we look forward to seeing them, even more, when we get back together.
The absence can refresh and refocus the mind about the important things in our lives and it can mean we grow more appreciative of marriage we've chosen to get into.
Watch Also:
Remember that it's a long term contract and it takes time to nurture. Being selfish won't help a marriage. It'll only lead to pain and trauma.
Make sure to look after your body and mind to make your long-term marriage happier.
Be the best person you can be and you'll give your marriage every chance of lasting the duration of a lifetime.
Share this article on
Want to have a happier, healthier marriage?
If you feel disconnected or frustrated about the state of your marriage but want to avoid separation and/or divorce, the marriage.com course meant for married couples is an excellent resource to help you overcome the most challenging aspects of being married.
More On This Topic
You May Also Like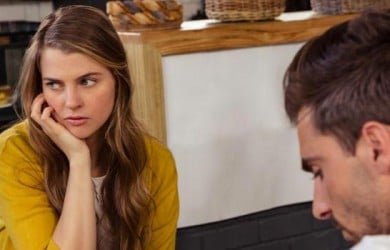 Popular Topics On Married Life