25 Ways To Make Your Wife A Priority
You've recently noticed that your wife is a little more down than usual, or that she complains about not feeling "connected" anymore. Maybe you've also realized that each day you're spending less and less time with her.
The flame your relationship once had has died out, and now you're just two people who live together- no longer a couple.
If this is how your relationship is going, then maybe you should think about making some changes. And one of these changes has to be making your wife a priority.
Not paying attention to her now, in this crucial stage in your relationship, could spell the end of it. All relationships take work- and putting in some effort to make your wife feel like a priority is very important.
What does it mean to prioritize your wife?
When you're in a long-term relationship with someone, it's easy to forget that they need just as much attention as they did in the beginning of the relationship.
To make your wife a priority, you need to try and bring back the "honeymoon" phase of your relationship and put her first. Treating your wife like your priority and not an option, is the best way to make her feel loved.
Should a husband make his wife a priority?
It can sound a little funny- you might think that your wife already knows she's a priority since you did, after all, marry her.
But that's not enough. You need to learn how to show your wife she's a priority and make her feel like a priority. And to do this, you need to put in some time and effort.
25 ways to make your wife feel like a priority
Here are 25 ways you make her a priority in your life, and bring back the intimate connection you once shared:
1. Be there when she needs you
An absent husband makes a wife feel lonely and unloved. So if you're trying to make her a priority, just be there when she needs you.
When she's having a hard time, be the shoulder she cries on. When she needs help cleaning the house, pick up a broom and make her work easier. That's the best way to treat your partner as a priority.
2. Show up to engagements on time
If you make plans to meet with your wife, remember to show up on time, or even better- ahead of time. It shows her that you're clearing your schedule for her. It helps her see that for you, your wife is more of a priority than work. This can help your relationship blossom.
3. Ask her how she feels
In a disconnected relationship, even if you're both together at home, your wife might be hesitant to talk to you about certain things.
The best way on how to make her feel like a priority is to sit down with her and ask her what's bothering her. Posing the question gives her an opportunity to talk and open up.
4. Reassure her
Your wife could be feeling left out or alone. If you're too busy with work, she might also feel like she's not your priority. Whenever possible, reassure her that you care about her, and that you're going to try your best to make her a priority. Reassurance can go a long way in making her feel seen and heard.
Related Reading: 

Seeking Reassurance in a Relationship? 12 Ways to Rest Assured
5. Make her feel special
When your wife is feeling bad, how to show your wife she is a priority? Make her feel special by getting her gifts or taking her out on dates. Making your wife feel good about herself can make her feel like a priority.
6. Be thoughtful
The reason why most relationships fall apart is because the wife feels like her husband hardly thinks or cares about her. So be thoughtful- ask her how her job interview went, or if she's excited about her new favorite show. Thoughtfully checking in with her interests can make your wife a priority in your life.
Related Reading: 

30 Sweet Things to Say to Your Wife & Make Her Feel Special
7. Show her you listen
Being thoughtful goes hand in hand with showing her you listen. Active listening can help your wife feel like you're giving her the attention she deserves.
By working on things she complains to you about and changing yourself can make her feel heard, she will feel like you're working hard to make your wife a priority.
8. Engage in her interests
Spending time with your wife by doing the things she likes is the best way to show your wife she is a priority. Use your free time to engage in her hobbies. It can be relaxing for you, and can also bring back joy and life to your relationship.
9. Don't forget her special days
It can be hard to keep track of all your special days- first date, the day you proposed, anniversaries, and birthdays; but if your wife can do it, so can you.
If you're trying to make your wife a priority, then keeping track and doing something on special days is the way to do it.
10. Give her your undivided attention
How to make your wife a priority without paying attention to her? You only pay attention to your priorities, so by getting distracted when you're talking to your wife can make her feel like she's not a priority in your life. The next time you're spending time with her, give her all your attention instead of checking your mail or watching TV.
11. Surprise her
Surprise your wife, even when it's not on a special day. Whisk her away on a surprise vacation, plan an elaborate date night, or just take her to her favorite movie.
Spontaneity can light up the flames of your relationship again and make your wife a priority in your day-to-day life.
Related Reading: 

10 Ways to Thrill and Surprise Your Special Someone
12. Show affection
All relationships start off with physical affection– but this slowly dies out. And even more so when you have children. When you're trying to make her a priority, start by showing her affection everyday through tiny pecks on the cheeks, or by giving her a hug.
13. Keep the romance alive
We all know married life is not as hot and heavy as just dating- you have more responsibilities and you get caught up in them. But try to keep the romance alive by going on romantic dates or vacations.
14. Ask her for help
Lots of people come closer when they help each other out. Research shows that when people help someone, they feel more comfortable and at ease with them. When someone helps you, you develop an intimate connection with them and learn to trust them.
Helping out your partner or asking your partner to help you can show your wife that you trust her. And this trust can help you build back the communication and bonds that are now lost. So don't hesitate to consult your wife on things- it can actually improve your relationship!
15. Be an open book
The reason your relationship is suffering could be because your wife feels like you're hiding something. This could lead to distrust and can ruin open communication, which is very important for any relationship.
To make her feel like a priority, try to open up to her by telling her everything about your day and answering her questions honestly.
16. Make an effort to meet her friends
Your wife may not be happy that you don't make an effort to interact with the people she cares about. Research shows that interacting kindly with your partner's friends (even if you don't like them) can help you make your wife a priority.
17. Ask her about her day
Even if you had an especially hard day, don't start venting about it as soon as you get home. Ask your wife how her day was and how she's feeling. Taking the time to gauge your wife's emotional status before launching into a rant is a good way on how to make her feel like a priority.
18. Don't compare her to anyone
Comparing your wife to your coworkers or your other female friends can make her feel inadequate and empty. It can also be the cause of many conflicts because it can make your partner insecure and develop suspicions that you're cheating on them.
To make your wife a priority keep the comparisons to a minimum- it can help ease the tension in your relationship.
In this video, a counseling psychologist explains why comparing your partner with other people can be harmful in a relationship
19. Compliment her everyday
Husbands tend to forget that their partners enjoy being complimented after their marriage just as much as they did before.
If you're trying to make your wife a priority, then compliment her in small ways throughout the day- her dress, her smart comments, her cooking, her work-ethic — anything that you might find attractive about her.
20. Appreciate the things she does for you
Your wife may be doing a lot of things to make your life easier behind the scenes. Take the time to notice all that she does for you, and appreciate it.
Tell her how lucky you feel to have her and thank her for all that she does. You can even show her your appreciation by getting her flowers or small gifts. This is a good way to show your wife she is a priority.
Related Reading: 

Appreciating And Valuing Your Spouse
21. Encourage her pursuits
Your wife might be working hard at her new start-up, or trying to learn a new hobby– whatever she might be pursuing, learn to show an interest and encourage her. It can mean a great deal to her that she has your support and can make her feel like a priority.
Sometimes they can feel alone in their struggle. So showing that you care and you're behind them no matter what can help improve her confidence and feeling of safety.
Related Reading: 

10 Trusted Tips For Encouraging Communication With Your Spouse
22. Read her signals
Sometimes, your wife might not be able to communicate her feelings openly to you. In those times, it's important to pay attention to the signals she's sending out.
It can be hard to understand what's wrong, but once you've noticed that she's upset, acknowledging that and checking up with her can make your wife feel seen.
23. Look after her when she's not doing good
Looking after your partner when they're not at their best is a key step when you're trying to make your wife a priority. When your partner is sick, they need extra love and care.
Research shows that people tend to feel very lonely when they're sick- so looking after your partner can greatly help your relationship.
24. Be kind
is very underrated. Small acts of kindness like making sure your partner feels comfortable or making them a cup of coffee can uplift their mood, and is one of the best ways to make her feel like a priority.
These kind acts are what make a relationship special and comforting.
25. Make commitments
A lot of times, ambiguity in plans can make your relationship go sour. Talk to your partner and make some long-term and short-term plans. Maybe you can make plans for a vacation, moving to a new place, or having children.
This can give your relationship some stability and can help you take steps toward making your wife a priority.
Related Reading: 

Significance of Commitment in Relationships
Conclusion
If your relationship is messy and your wife is no longer the same happy person she once was, then it's a clear sign that it's time for a change. Taking action to make your wife a priority is important for the emotional health of your relationship, and can do wonders in reigniting the flame you once shared.
If you're not sure why certain things you're trying out are not working, then maybe it's time to get some help. If your relationship seems like it's going downhill and there's nothing you can do about it, consider going to counselors or couple therapists. They can help you and your partner come with a plan to make your relationship work.
Share this article on
Want to have a happier, healthier marriage?
If you feel disconnected or frustrated about the state of your marriage but want to avoid separation and/or divorce, the marriage.com course meant for married couples is an excellent resource to help you overcome the most challenging aspects of being married.
Learn More On This Topic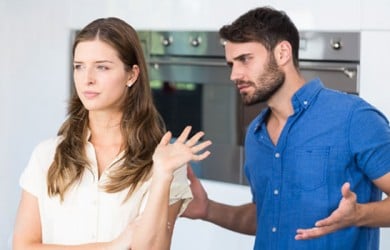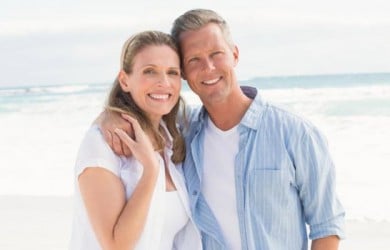 You May Also Like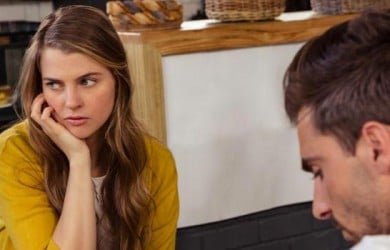 Popular Topics On Married Life