Quality Time Love Language®: Meaning, Ideas and Examples
Quality time Love Language ® is one of five. Gary Chapman, the author of "The 5 Love Languages ®: The Secret To Love That Lasts, has narrowed down the components for how we interact with our mates distinctively to express our feelings as individuals.
These can include using words of affirmation, physical touch, acts of service, receiving gifts, or quality time.
What is a Love Language®?
As individuals, each person tends to attach to one Love Language® that we associate more closely with love than other languages.
When mates determine their partner's language and speak to them accordingly, the expressions translate clearly. There is a much more fulfilling, healthy, and lasting partnership.
Quality time seems to be a reasonably straightforward approach from the varied languages, but it could be more involved than you realize. Let's read.
What is the Quality Time Love Language®
Time is not something we have an infinite amount of. We are limited in this resource, meaning that every moment is precious. The individuals who speak in the "quality time" language want time to be given and received meaningfully, with "quality" being an essential aspect of that time.
It's easy for two people to be together, but if they're not enjoying each other on some level, those moments are not considered quality time. There is an attentive component that comes into play instead of the quantity of time that you spend.
You could be together for three hours with an awkward silence or spend thirty minutes together knowing that you have a mate's focus. With that, you're speaking a level of love and appreciation that only someone who communicates in the language of "quality time" can understand.
Learn about "Love Language® Number Two" with this helpful video.
Related Reading: 

11 Ways to Have Quality Time With Your Partner
How to love someone whose Love Language® is quality time
The way to love a person whose Love Language® is quality time is to be intentional with the things you do and how you spend time with your mate.
The idea is to be present at the moment when involved enjoying time together even if it's a quiet evening watching a movie; all devices should be put away with no distraction or interruption, merely the two of you focused on each other.
It's also important to get involved in doing things as a couple. Suppose you have a plan to make improvements around your home; ask your mate to help you. Make sure you have routine "date nights" with each experience fresh and new in the activity you participate in.
This isn't necessarily a relationship where you always have to be involved in an activity. Still, you have to always be engaged, even if you're simply having a conversation.
How does the quality time Love Language® impact a relationship
There is less interaction in the age of technology and more being connected to electronics even when we're sitting in the same room or having dinner together.
When learning how to love someone whose Love Language® is quality time, you need to put the devices away when spending time together so you can be present in the moment.
Time spent together is priceless in this primary Love Language®. This can be a challenging concept for someone tied to their devices.
The critical thing to remember is it's not about how long you're available to the other person but more so that when you are, you give your partner quality time, undivided attention, your focus.
Related Reading: 

4 Expert Tips on Best Romantic Date Ideas for Couples
Each person gives and receives affection in their unique way. Still, the method, according to Gary Chapman, who wrote about the 5 Love Languages® in his book, means everyone will fit into one of those five categories.
It's vital to learn where your mate falls in these languages to communicate with your partner effectively.
Quality time Love Language® is not that challenging to fulfill. It's merely a matter of ensuring that time spent together is meaningful, lacking in distractions or interruptions and that you're fully present.
Let's look at a few quality time ideas to start you on ways to give your partner quality time.
Related Reading: 

Making Time For You And Your Spouse
1. Actively listen when having a conversation
Listening and paying attention are different. Sometimes we find it difficult to not sort of "zone out" when our minds are racing with other thoughts. Still, with quality time in a relationship, it's crucial to make an effort to actively listen and participate when your mate is speaking with you.
Ask questions to help you engage. That will show that you're interested and a part of the dialogue.
Related Reading: 

The Importance of Communication in Relationships
2. Initiate the quality time together
Make plans or invite your partner to participate in activities you enjoy, perhaps some of your interests or hobbies. There shouldn't be one person always initiating the time spent together. You want to ensure that you make your mate feel like they're a part of your life too.
When you stop and think, "what is quality time Love Language®," spending time enjoying each other should immediately come to mind, and sharing some of your activities couldn't be more appropriate.
Related Reading: 

6 Hobbies That Will Strengthen Your Relationship
3. Errands as a couple
Some quality time Love Language® ideas can include running errands as a couple. That might seem less than ideal when you're attempting to impose quality into your time together, but it can be fun and every bit "quality."
Selecting groceries together can be a team effort with lunch before you do so. Afterward, put them away at home and then grab a coffee before taking the car to the car wash where you can share a conversation. These are perfect quality time Love Language® ideas for him or her.
Related Reading: 

8 Couple Bonding Activities to Strengthen the Relationship
4. Plan a goal
When a mate says, "my Love Language® is quality time," it can strike many Love Languages® quality time ideas, including choosing some goals to work towards as a couple.
Some of these can include working on an apartment or house cleanout with a deadline, gym fitness with a specific timeframe to reach a particular achievement, anything that you can do together.
That doesn't mean that you spend 24/7 together since mates need to have their time and space independently, but this is ideal during your quality time.
Also Try: 

How Good Are You and Your Partner at Setting Shared Goals Quiz
5. Downtime is okay
When you enjoy the quality time Love Language®, it doesn't mean that you have to be on the go or involved in an activity all the time or even that you need to spend hours on end in the company of each other.
It simply means that whatever you do is mindful and involved, even if it's merely downtime where one of you is enjoying a book while the other is watching a movie with their head on a lap. As long as you know the other person is present and available in the same space.
Examples of Quality Time Love Language®
Quality time is one of the Five Love Languages® author Gary Chapman describes how each person has to express their love and affection to their mates.
Everyone is unique, and it's up to a partner to discern which Love Language® a significant other uses to communicate and vice versa to fulfill needs effectively. Let's look at some examples of the quality time Love Language® when effectively used.
1. You make a point to be home for dinner
You can see how the quality time Love Language® impacts your relationships when you make it home in time to have dinner with your mate.
As soon as you arrive, the devices get put away, and the two of you enjoy a pleasant conversation focused entirely on each other throughout the meal.
2. You inquire about your partner's hobbies
Quality time Love Language® means that the time you spend together is meaningful. One of the best ways to do that is to learn what your partner is interested in and try it with them. You may or may not take up the hobby, but it could be a day of fun and bonding.
Related Reading: 

Bonding Hobbies for Couples
3. You find ways to laugh as a couple
Love Languages® quality time examples include finding ways that you can laugh. Laughing is a vital component in life and can further develop a couple's connection.
There are numerous ways to be humorous whether you try ice skating but have never done it before, so you fall more than you skate, go dancing but have two left feet, many ideas to have a good time and a snicker.
4. You want to hear what your partner has to say
Love Language® quality time problems exist when a mate feels unheard or not paid attention to.
If you show your partner you're there to listen to anything they have to say fully and attentively, presenting with facial expression and body language that backs up what you say, your mate will likely open up.
Eye contact and showing interest are essential when speaking the quality time Love Language®.
5. You are an intentional partner
When it comes to making plans, and scheduling date nights, you participate instead of allowing your mate to do all the work.
That means each date night is fresh and exciting with unique activities, perhaps a wine tasting one evening, an art gallery, or maybe mini golf and a pizza. Plans are vital and a priority, with nothing ever causing you to cancel.
6. Your priorities and perspective are straight
When it's time for a dinner date or to be home for dinner, you make it on time unless there's an emergency, and then your mate is the first phone call.
Those intimate times together are some of your favorites, and you wouldn't miss them since you know how much they mean to someone with quality time Love Language®.
7. You recognize the importance of contact
Whether you can have a conversation or not, you find a way to communicate with a smile, wink, or eye contact like when at an event or party. When a mate finds favor with these gestures, these are signs your Love Language® is quality time.
There's an understanding between the two of you that while you can't physically be together at that moment, you're still connected, and the quality time Love Language® individual can appreciate that.
8. You enjoy your mate's intellect and let them know this
Holding conversations with a quality time Love Language® partner can be incredibly stimulating if you actively participate, which is what quality time together means.
You should ask questions and respond with thought-provoking answers. Having these types of discussions can help you genuinely get to know your partner and their opinions on varied topics as you talk together openly with no fear of judgment.
Related Reading:

 Open Communication In a Relationship: How to Make it Work
9. You might have to set some boundaries
It might be necessary to set boundaries to avoid infringing on your quality time with your mate, close friends, and family when it comes to other commitments.
No one wants to allow other tasks, people, specific projects, or anything of a lesser priority to keep you from those things that are most important in your life.
Related Reading: 

6 Types of Boundaries in Relationships & How to Maintain Them
Final thoughts
The quality time Love Language® is one of the most important of the five designated by Gary Chapman. Spending time, quality time, with the people you love, especially your mate, is vital. The time you get doesn't increase; it is finite, so it needs to count.
If you find it challenging to understand the concept of "quality" time with your partner, engage in a workshop or class together that teaches the idea and read the book by Mr. Chapman to learn about the love languages.
Look here for details on learning the Five Love Languages® and how to potentially "reset" your relationship.
That way, as a couple, you can learn your Love Languages® as well. It will lead to having a better understanding of how to express love to each other.
Once you both know how to communicate your emotions effectively, your partnership can grow into a healthy, strong, and thriving success.
Share this article on
Want to have a happier, healthier marriage?
If you feel disconnected or frustrated about the state of your marriage but want to avoid separation and/or divorce, the marriage.com course meant for married couples is an excellent resource to help you overcome the most challenging aspects of being married.
More On This Topic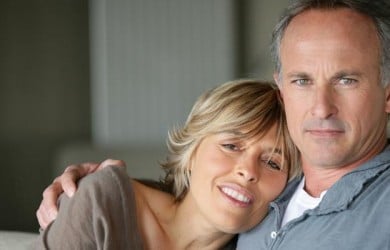 Recent Articles
You May Also Like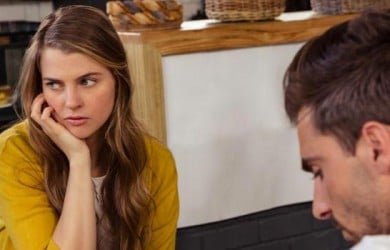 Popular Topics On Married Life