5 Ways to Handle Marriage With a Narcissist Wife
Loving a narcissist wife can be very difficult. You have to keep your temper in control, and no matter how much attention you give your partner, it may feel like you're forced to tiptoe around them to keep that smile on their faces.
What is a narcissistic wife?
A narcissistic wife is someone who is obsessed with herself and doesn't respect others' boundaries. She has difficulty loving her spouse and only sees the partner as someone who fulfills her needs than a separate individual.
Facts about the narcissist wife
Narcissism, or more precisely, Narcissistic Personality Disorder, is a mental condition. As per the research, over 6% of the population has NPD. According to the studies, the ratio of male to female narcissists is around 7 percent for men and4.8 percent for women.
Narcissists share some common traits. However, it is observed that female narcissists, if not happy in a relationship, choose to find a better partner for themselves, whereas the male narcissist often will stay in a relationship and take out his anger on his partner.
10 signs you have a narcissist wife
Wondering, "Is my wife a narcissist?" Check out the points below to understand what are the signs of a narcissistic woman:
A narcissist wife has the tendency to be competitive with her own children. There could be some form of envy if anyone is doing better than her, which includes her own children.
Extra attention to appearance
A narcissist wife pays a lot more attention to her looks than normal. She likes to have attention and validation based on her appearance.
Such a wife does not pay attention to individual boundaries. She might need her own space but will continuously disregard your space and boundaries.
Related Reading: 

6 Types of Boundaries in Relationships & How to Maintain Them
One of the narcissistic wife traits is that she barely likes it when everything is calm, and composed. She likes attention and for that, she will always attract drama.
Materialistic attractions
Such a woman is more into materialistic pleasures. She will try to wrap herself in expensive purchases. This is mostly because she wants to hide her insecurities.
A narcissist acts defensively whenever you say anything to her. She will hardly try to understand your point of view. In her eyes, she is always right.
Related Reading: 

How to Stop Being Defensive in Relationships
A narcissist wife gaslights you with her words or behavior. This could add more confusion to the relationship.
Criticizes your parenting style
She criticizes your parenting skills. Even if it's the child's fault, you will be ultimately blamed for the wrong guidance.
You are often the one who feels isolated because your narcissist wife fails to understand you. She remains so self-absorbed that she hardly notices.
She clearly admits that she thinks about herself only or is a narcissist. If she openly admits it, this is the clearest sign you could get.
Related Reading: 

10 Signs You Have a Narcissist Spouse
How to deal with a narcissist wife- 5 ways
When you are with a wife who has narcissism, it may feel like you have to blend love with strategy. Many say that they find themselves having to note all of the things that bother them so that they can control their partner's reactions.
Wondering how to deal with narcissistic wife? Here are ways to handle a narcissistic wife, when you don't want to sabotage the relationship
Change subjects when needed
Married to a woman who is a narcissist? Being married to a narcissist comes with a motley of challenges. Some wives who are narcissistic have a tendency to speak overly highly about themselves.
If you have a spouse who is a narcissist, they may try to present themselves as better than you in front of others.
While this can be hurtful, and you may experience some defensiveness, you do not have to stoop that low just to prove your wife who is a narcissist wrong. Instead, to make things better, the best solution is to walk away or to change the subject.
Because, believe it or not, most people in your gathering are probably aware of your spouse's rough temper and narcissistic tendencies.
Be on the watch for extreme reactions
Wondering how to deal with a wife who is a narcissist? The best way to deal with a narcissist, you are living with a narcissist wife, is to read and observe the personality of your spouse and try to develop healthy communication with her about when she is exhibiting narcissistic tendencies to find solutions that are healthy.
A wife who is a narcissist may be extremely sensitive to criticism along with being incredibly critical of others.
They may seem to have high self-esteem, but their arrogance is often an indicator that their self-esteem is really fragile. Therefore, try not to criticize your spouse and communicate your thoughts with love and affection.
Sometimes modeling appropriate communication can help a narcissistic partner find new ways to connect with you when they're frustrated.
It can often be difficult to know how to handle the difficult balance of disagreement with someone who is narcissistic. Over time, you may begin to notice their patterns of anger or frustration and may begin to develop a sense of when is an appropriate time to have constructive feedback conversations and when it may not be the best time to do so.
If your partner is prone to extreme reactions any time that there is an argument, it may be best to seek support from a trained mental health professional or couples counselor who can help you both learn to communicate better to reduce these angry outbursts.
A spouse who is a narcissist can have a poor sense of empathy.
A wife who is a narcissist may not be able to identify your true feelings. You may feel as if you are communicating your frustrations or concerns, but they may not notice your sullen face or raised eyebrows enough to make a connection that you're bothered.
So, for saving a marriage with a narcissist, you have to step forward and speak about it, communicating your feelings in a calm and regulated way.
Here's how you can protect yourself while communicating with a narcissistic person:
The best way to manage difficult times with a narcissist partner is to find out what matters to them; when you find out the things that are most important to them, you are more likely to find ways to connect with them, even during times when they seem irrationally angry or upset.
For example, a common fear of narcissists is not in a position of power.
This doesn't mean, however, as a person who is narcissistic is often unpredictable and may not be influenced by your attempt to get them to focus on the thing that you think matters most to them.
Related Reading: 

What Is a Narcissistic Personality & How to Identify Them
This is in no way right if you begin internalizing their hurtful or self-inflated comments. Understand your self-worth, and take criticisms lightly. Understand that what your wife has is a personality disorder and you are not at fault.
Wrapping up
The effects of being married to a narcissist wife can be like a wild roller coaster that passes through routes you have never visited and cause you to feel things you never imagined before.
Dealing with narcissist wife is not always smooth sailing. When deciding to navigate a relationship with a narcissist, it is important to make love your anchor.
Many may prefer divorcing a wife or husband who is a narcissist, but only a few have the strength to deal with the ups and downs involved in these types of relationships and to spend a happy married life.
If you truly love your partner, it will be important to be flexible, give chances, and when all else fails, try seeking out a professional who can help you determine if your relationship is healthy for both of you.
Share this article on
Want to have a happier, healthier marriage?
If you feel disconnected or frustrated about the state of your marriage but want to avoid separation and/or divorce, the marriage.com course meant for married couples is an excellent resource to help you overcome the most challenging aspects of being married.
More On This Topic
You May Also Like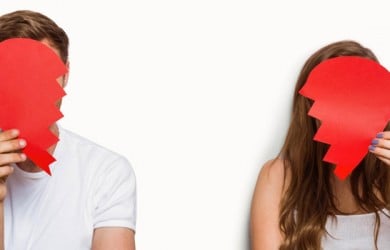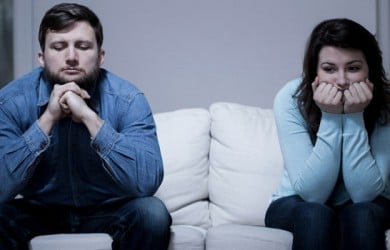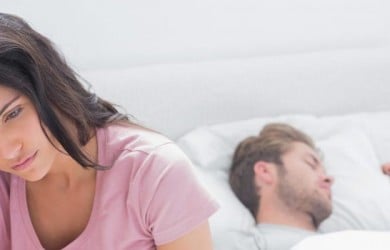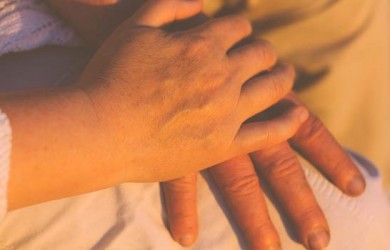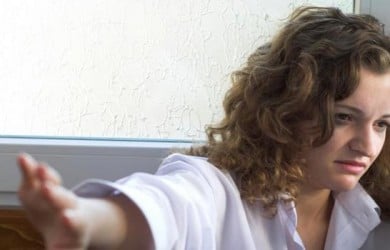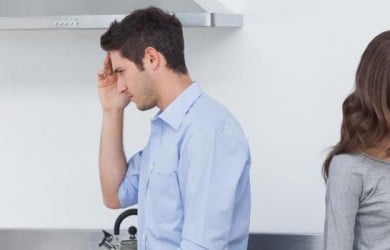 Popular Topics On Marriage Help