15 Ways to Deal With an Unsupportive Partner During Pregnancy
Knowing that you are pregnant may be one of the most beautiful parts of building a family.
We all know that pregnancy will bring big changes to us and our families, but what happens when you realize that you have an unsupportive partner during pregnancy?
Having a selfish husband during pregnancy and feeling alone may be one of the saddest realizations we could ever have.
How should a partner treat his pregnant wife? How can pregnancy affect your relationship?
This article will discuss these and how you can deal with an unsupportive husband during pregnancy.
5 ways pregnancy can affect your relationship
The moment you see a positive pregnancy test result can bring you and your partner overwhelming happiness.
As the pregnancy phase starts, the couple, no matter how ready they think they are, will also face challenging times.
Pregnancy is difficult, and most of the time, relationship breakdown during pregnancy happens. You might wonder how pregnancy and all the changes might change your relationship.
Here are just five things that might change in your relationship.
1. More responsibilities and commitments
Being married and enjoying the honeymoon phase is way different from when you're expecting. There will be more responsibilities and commitment. Even if the baby isn't here yet, you'll know the added responsibilities of being a parent.
2. Higher expenses
When you're expecting, the added expenses will also start. Rethink your budget and plan for the future. This may come as a shock for other couples, especially when you're dealing with a high-risk pregnancy.
Related Reading

: 

How Unplanned Expenses Can Get In the Way of Marital Happiness
3. Emotional rollercoaster
Many women feel that they have an unsupportive partner during pregnancy due to increased hormones, changes, and resentment.
It's true; we know pregnancy comes with a rollercoaster of emotions, but you won't know until you're experiencing it. Therefore, you may start feeling disconnected from your husband during pregnancy.
4. Less sexual intimacy
Changes in libido are another change you have to think about when you're expecting. Some women have increased libido, while others have less interest in sex. Without proper communication, this change could cause resentment.
Related Reading

: 

15 Common Causes of Low Sex Drive in Marriage

5. Coping with changes in your body and insecurities
A pregnant woman will have to deal with body changes and even insecurities.
This affects both partners because the woman may feel sad about the changes happening to her body that would cause insecurities. Because of this, your partner may both become clueless and feel frustrated because of this.
Kati Morton, a licensed marriage and family therapist, discusses people's intimacy challenges. You can overcome them. It's not too late.
10 ways your partner should treat you during pregnancy
No one wants to have an unsupportive partner during pregnancy, but the question is, how should a partner treat his pregnant wife?
Ideally, during pregnancy, partners or spouses would go through a beautiful experience and build a stronger bond. They are creating a family, and both should work together to prepare for the incoming bundle of joy.
Here are just some ways a partner could treat his pregnant wife.
1. Accompany you to your doctor's appointments
No matter how busy they are, they must try their best to accompany you to your doctor's appointment. Aside from giving you support, there's nothing like hearing your baby's first heartbeat and understanding what's happening to your wife and baby.
2. Accompanying you to childbirth classes
Childbirth classes are amazing and could help the mother and the father. So, aside from assisting you, joining you in your classes will give them information that they can use when the baby comes.
3. Reassure you
Women who are expecting can feel a wide variety of emotions. Some may feel sexy, while others may feel they have gained weight and are no longer attractive. They should reassure you and make you feel loved more than ever. You may need it, so he should not always wait for you to ask.
4. Eat healthy with you
One of the signs of an unsupportive husband during pregnancy can be when your husband can eat all his cravings, but you can't.
As a supportive husband, he should not make you feel like you're the only one who has to eat healthy, exercise, and control your cravings.
He can join your healthy diet, prepare salads and vegetables, and see that you're binging on your favorite but not-so-healthy foods.
Related Reading

: 

How Your Diet Can Help Your Marriage
5. Help you with household chores
Another way a husband can help his pregnant wife is with household chores.
Instead of waiting until they see you having a hard time lifting a load of laundry, he can do it for you. These are small but meaningful gestures that a man could do.
6. Listen to you
A husband not being supportive during pregnancy can cause resentment. A partner may find that his wife is extra clingy, sensitive, and has so much to talk about, but he must not invalidate her feelings.
Just by being a good listener, they can give so much to you.
Related Reading

: 

Proven Ways to Get Him to Listen – Do It Like an Expert

!
7. Give you back and foot rubs
A simple massage, foot rub, or someone asking how she's feeling is already a big deal for a woman carrying a baby inside her. She'll feel loved and cared for.
8. Be more sensitive toward you
Sometimes, a pregnant woman may not want to be vocal about her feelings but also expects her partner to understand or at least be sensitive toward her.
It may be a big change for some, but understanding your mood swings and, sometimes, even your complicated emotions might make you feel loved. After all, you think of them as your partner, especially now that you will have a baby.
9. Have more patience
Do you always ask them to buy weird foods, expect them to brush your hair, or sometimes cry over the silliest things? He must be a little more patient with you.
You are growing a tiny human inside you; you may need someone who will understand and be patient with you. The last thing that she would want to see is a husband being mean during pregnancy.
10. Show them that you're also as excited
You may feel you have an unsupportive partner during pregnancy when your partner doesn't show any signs of excitement.
They may talk, explain, or show their excitement differently, like taking care of you.
It may be a lot for both of you, but as you work together and keep your communications open, you'll understand each other and meet halfway.
How to deal with a planned pregnancy but an unsupportive husband
What if, as your pregnancy progresses, you realize that you have a husband not emotionally supportive during pregnancy?
It would be a mixture of resentment, disappointment, and sadness once you realize how your partner returns to his usual routine, not minding all the changes happening to you and your body.
Unfortunately, some partners are like this, but others are not good at showing emotions.
This may be a shock, but some men go through an emotional rollercoaster like women. They don't show it or try to hide it by being less enthusiastic.
Your partner may become irritable, sad, distant, get too much or too little sleep, and even be exhausted. Some men don't know they're experiencing these because of their partner's pregnancy.
With this, we can't tell if your partner is unsupportive or going through something. What should we do then?
15 ways to deal with an unsupportive partner during pregnancy
Learning how to deal with an unsupportive husband during pregnancy may be hard because, at the start, you may not know if they are unsupportive or just confused.
The key here is to understand each other and work together.
Here are just some of the ways to learn how you can deal with an unsupportive partner during your pregnancy.
1. Understand that it's also hard on him
Your partner will also face big changes when you're expecting. Sure, they are not vocal about it, but they, too, feel the need to change and adjust.
Some people aren't good with adjustments and may find all the changes overwhelming. This is where they shut down and may need to be more supportive. Try to see it from his perspective as well. It will help you both when you start your conversation.
2. Accept that this journey is not fair
Accept that this journey is not fair because you're the one bearing the child. Don't resent your partner because he can't understand you. This will create a bigger gap. Instead, understand each one's role and accept it wholeheartedly.
3. Be straight to the point
Do you want something or need something? Tell it straight, and be sure to add the details that you like. This will ensure understanding, and your partner will know the urgency of your request.
4. Deal with your pregnancy as a team
Instead of focusing on each other's shortcomings, remind yourselves that you should work together. Because of the changes, sometimes this causes couples to resent each other, but you can work on this – together.
5. Talk and ask questions
Like any issue, conversations are a must if you want to work things out. Talk to each other, be honest about your feelings, and encourage him to do the same.
Once you've understood each other, you can meet halfway, commit, and work together.
6. Learn things together
After you've committed to working things together, start by learning things as a team, from how to change diapers to how to do breathing exercises.
Once you have started this, you'll no longer consider him an unsupportive partner during pregnancy.
7. Allow him to adjust
Give him time to adjust. We understand that you're the one carrying the baby and need to adjust, but it wouldn't hurt to be more patient with each other.
Again, being open helps. Your partner can let you know when he's having a hard time, and you can help him, and vice versa.
8. Express what you feel
Resentments are not good, especially when you're carrying a baby inside you. Be open and promise to tell each other what you feel. Then, you can talk about it. Tackle one issue at a time so there would be no room for resentment.
Related Reading

: 

30 Romantic Ways To Express Your Love Through Words and Actions
9. Both of you should have 'me-time'
If you don't want yourself and your husband to be mean during pregnancy, then allow each other to have a "me-time." It helps. A couple of hours every other day to take long naps, play games, or watch a movie can do so much for you and your partner.
10. Be prepared mentally
Avoid issues during pregnancy by being prepared mentally. This will help you and your partner deal with the incoming parenthood changes, which are just starting. You could cope with meditation, online help courses, and just by talking with each other.
11. Always plan ahead
Avoid last-minute changes that could cause issues, anger, and resentment by planning. This includes finances, appointments, and even preparing meals. This minor stuff can cause stress if you don't plan.
12. Go to classes together
Now that you've renewed your commitment to this journey, it's time to attend classes together. You'll learn so much when you're together, and aside from the bond you share, you will use this newfound knowledge when the baby comes out.
13. Bring him to your doctor's appointments
Of course, this would include your doctor's appointments. This way, even your partner can ask questions about topics he may not understand. Being informed and being able to ask questions to understand can help you and your partner become wonderful parents.
Remember, your presence is your best present to each other.
14. Manage your expectations
This goes both ways too. Pregnancy is tough but a beautiful experience. However, expectations should also be managed if you want to live in harmony. Some people need to improve with changes and be patient.
Don't expect your spouse to be 100% focused on you if he's working, and he must not expect you to be the same during pregnancy. These realizations play an important role for you and your partner.
15. Go to counseling
But what if you are feeling disconnected from your husband during pregnancy and see that he's unsupportive? Then, maybe, the best solution is to undergo marriage therapy.
This way, a licensed professional could help you and your partner tackle issues and develop solutions. It doesn't mean there's something wrong with you as a couple; it's just that you need extra help to cope with the changes brought to you by the pregnancy.
Watch this video to learn ways to overcome any fear of sexual intimacy:
Some commonly asked questions
Pregnancy can be stressful for many women as they undergo physical, emotional, and hormonal changes. It can become confusing, and answers to certain key questions can lower anxiety levels to a certain degree.
How should my husband behave during pregnancy?
"My husband is also clueless about my pregnancy. How should he behave?"
No one should have an unsupportive partner during pregnancy. A supportive partner should always be there during your pregnancy.
For starters, a supportive husband should be there for his wife. He should never make her feel unloved and alone.
Also, a husband should learn everything his wife is learning. In this way, he could assist her when the baby came.
We should do all of these not just because it's part of his responsibilities but because he's happy to do it and he's as excited as you.
How should your partner treat you during pregnancy?
Remember that no partner should treat his pregnant wife with hostility or hate. Stress can affect the mom and the unborn child.
Your partner should treat you with respect, care, love, and patience. Even in marriage counseling, they would explain this to the couple because pregnancy is a journey for both the mother and the father.
A pregnant woman should never feel alone on this journey.
Is it normal to have relationship problems during pregnancy?
Yes. It's normal, even in healthy relationships, to argue during pregnancy. This can't be helped because of the major changes happening, but how you deal with it matters.
Aside from the usual misunderstandings, recent issues might arise as the pregnancy progresses. You should know what's normal to what's not.
Red flags, such as verbal, physical, and emotional abuse, aren't normal, and you should take action.
Disagreements about the color of the baby's room or how you're feeling that your partner is not giving you TLC can still be addressed by talking and compromising.
Know which ones you can fix and which ones you can't. Remember that your priority is your personal and your unborn baby's safety.
In a nutshell
When you're pregnant, you'll experience so many changes, and the last thing you want is an unsupportive partner during pregnancy. Don't worry because it's not always a lost cause.
If your husband works with you, you can work together while the baby inside you grows. Sometimes you will disagree, but with communication and willingness to compromise, you could work things out.
However, we also have to know when to seek help, especially if the signs align with a husband not being supportive during pregnancy. If there's abuse, seek help. There's a big difference between an adjusting partner and an abusive partner.
Pregnancy should be a beautiful journey for two people in love, ready to build a family.
Share this article on
Want to have a happier, healthier marriage?
If you feel disconnected or frustrated about the state of your marriage but want to avoid separation and/or divorce, the marriage.com course meant for married couples is an excellent resource to help you overcome the most challenging aspects of being married.
Learn More On This Topic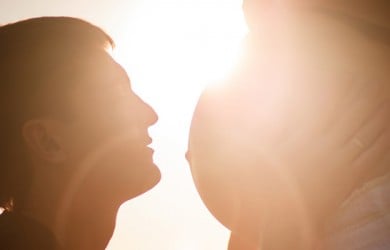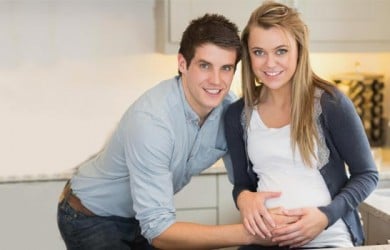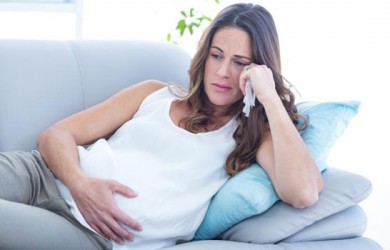 You May Also Like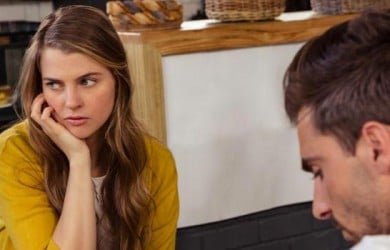 Popular Topics On Married Life