10 Ways You Can save Your Marriage after Having a Baby
A baby can change the lives of a couple. It's indeed a great experience, but often it's too much for some couples to handle. A Relationship after a baby goes through a drastic change that could cause many problems if the couple is not ready for change.
You must save your marriage after a baby so that you can enjoy parenthood. Below is the answer to 'How to overcome relationship problems after having a baby?' Do adhere to it so that you can have a loving relationship with your spouse.
Also watch:

1. Equal distribution of duties
A baby is a collective responsibility. Certainly, you can't put the blame on one for everything. As a parent, you both must look at the baby. Leaving the baby entirely on one would make them juggle between a lot of things, eventually leading to frustration.
So, if you have to save your marriage after a baby, you must divide your responsibilities. A small help, like feeding the baby or putting the baby to the sleep, could mean a lot.
2. Creating 'us' time
It's understood that babies are a huge responsibility. They're dependent on you for everything. In such a scenario, expecting to have a 'me' or 'us' time is quite difficult. This is one of the marriage problems after a baby that couples make a complaint of.
The best solution to this is to understand that the baby will grow eventually, and the dependency will reduce.
Once that's done, you can enjoy the 'us' time. In case there is an urgency to have a relaxing time, you can rely on your parents and extended family to help you.
3. Streamline your finances
One of the relationship problems after having a baby is to manage finance. Whilst you're giving the kid all the possible attention you could give, you must also take care of the finances.
There might be various sudden expenses, so you should be prepared. If you've successfully managed your finances, then there is no way you would need to find out ways to save your marriage after a baby.
4. No one parenting type is right
It is observed that saving a marriage after a baby can be difficult for couples because they're often busy finding flaws in one another's parenting methods.
Let's make it clear that there is no defined way of parenting. Hence, it would be entirely wrong to say yours or your spouse's parenting is right or wrong.
You have to negotiate on this and come to an agreement. Fighting over the parenting type will only create a mess rather than solving the matter.
5. Sex can wait
When you're devoting your daily hours in raising a baby, definitely, you won't find time and energy to get involved in some physical romance.
Usually, husbands complain about is, and wives go through hard times. In order to have a smooth relationship with husband after baby, it's suggested that you both speak about it.
Until the baby is dependent on you, sex might not be possible. The baby is bound to keep you occupied for, and by the end of the day, you will find yourself completely drained of energy.
So, consider not putting pressure to have sex and wait until the baby is grown up. Then, you can explore the sexual side of yours.
6. Limit your time for extended family
With the baby, involvement with the extended family will also increase. To save your marriage after a baby, you must ensure that the involvement does not overpower your life and put you on edge.
You ought to sort things out with the extended family and make them understand about privacy and personal time without making them feel bad. You must convey when and how much time they can spend time with the baby.
7. Establish the routine
You must establish the baby's routine if you're willing to save your marriage after a baby. The new member will have no routine and will eventually disturb yours.
Set a routine for your child. Make sure their sleep is adjusted properly as they grow up. Also, you should set their napping time. Such things are essential and must be done; otherwise, you'll have a hard time as they grow up.
8. No fighting in front of the baby
With the baby around, things might sometimes be gloomy and sometimes tough. No matter what, you're not to fight in front of the kid.
For balancing a relationship and child, you must learn to control your anger and mood. When your kids see you both fighting and arguing, the equation between you and your kid may change drastically.
9. Seek help if needed
How to cope up with changes in marriage after a baby? Well, follow the aforementioned suggestions, or if you think it's not working out, for any reason, consult an expert.
These experts will guide you on how to be a better parent without losing the cool. It's absolutely fine to seek help in such matters as parenthood can surely be a difficult and tough job.
10. Stick together
You are both responsible for the baby. You simply can't escape from the situation, whatever it may be, and blame the other. You both should take responsibility and adhere to the solution.
To save your marriage after baby, you both should stick together and support each other. That's the true essence of a relationship.
Share this article on
Want to have a happier, healthier marriage?
If you feel disconnected or frustrated about the state of your marriage but want to avoid separation and/or divorce, the marriage.com course meant for married couples is an excellent resource to help you overcome the most challenging aspects of being married.
Learn More On This Topic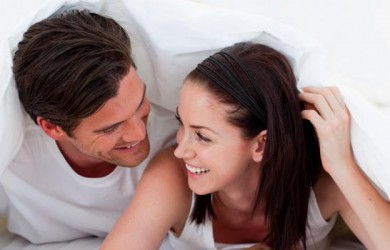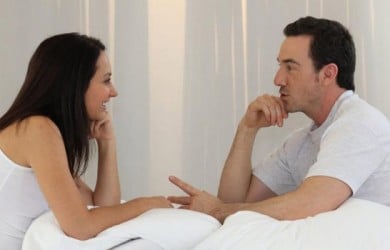 You May Also Like