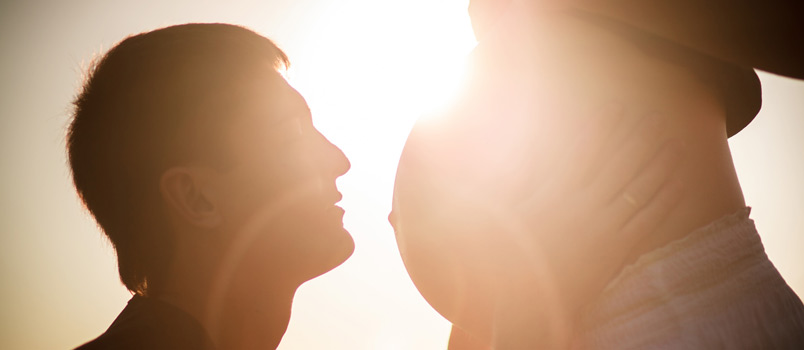 Expecting a new addition to the family is exciting. It is a milestone in any marriage. Building a family together is by far one of the most amazing things to experience with another person. Although wonderful, expecting a child is also challenging. Soon to be parents are filled with worry. They want to be great parents, keep the baby safe and fully prepare for his/her arrival. The thing is, pregnancy and marriage can result in relationship tension. Tension is quite common but when you're expecting a child, that is the time to come together.
Prepare your marriage for pregnancy
Search for "preparing your marriage pregnancy" and you will discover that there's tons of advice out there. Variety is nice but prepping your marriage for baby is best kept simple. First, you have to go in knowing that there will be a few minor problems (pregnancy can have that effect). You are bringing a life into the world! Men and women respond differently to news of becoming parents. When a woman learns she has a baby on the way, she immediately goes into mommy mode while men want to provide and start taking a closer look at finances as a result.
In order to prepare your marriage, commit to talking whenever someone has a concern, spend quality time together, work together as a team and make it a point to keep things romantic. Sometimes growing parental instincts causes the romance to fizzle. Go on dates, take time out of every day to talk and do things for the baby together like decorating the nursery.
Marriage problems during pregnancy
There are some instances in which preexisting marriage problems carry on over into the pregnancy stage. Of course, the situation isn't ideal but marriage problems during pregnancy have to be addressed as soon as possible. When a couple is expecting a child, it is important for them to come together for the sake of the marriage and the baby. This is a time to love life, not argue.
Resolve any issues and ease tensions by starting a conversation. Be honest and tell your spouse what is bothering you and then encourage them to do the same. After the root of the problem has been exposed, fix it. Come up with a plan of action together, commit to it and work until a resolution is reached. Let's face it, every marriage has a few problems. It is up to you and your partner to secure the foundation.