Learn How to Deal With Pregnancy in a Marriage
Expecting a new addition to the family is exciting. It is a milestone in any marriage. Yet, any regular couple finds it really hard to deal with pregnancy in a marriage.
Health issues such as anxiety disorders during pregnancy are pretty standard. For most expecting mothers, pregnancy can fill them up with confusion, fear, sadness, anxiety, stress, and even depression.
Such frequent mood swings of the young mothers can disrupt the mental health and wellbeing of each individual and impact negatively on their marriage.
Also, read – Husbands handle their wives; pregnancy cravings
Now, getting pregnant early in a relationship can trigger feelings of insecurity in young mothers, which only proper communication skills can smartly waive off.
But looking at the brighter side of the picture, building a family together is by far one of the most amazing things to experience with another person.
Although wonderful, expecting a child is also challenging. Couples having a baby are filled with worry. They want to be great parents, keep the baby safe, and fully prepare for his/her arrival.
But…
Pregnancy and marriage can result in relationship tension.
Tension is quite common, especially when you have to deal with pregnancy in a marriage, but when you're expecting a child, that should be the time to come together.
Things to consider before having a child
"With great power comes great responsibility," a famous quote/advice given by Ben Parker to young Spiderman speaks volumes about the responsibility which soon-to-be parents have to shoulder.
Becoming a mother is nothing short of assuming the role of a super-woman. But, the question is, are you ready to deal with pregnancy in a marriage? Elders say that after the age of thirty, the chances of getting pregnant decrease for women.
Also, read – Surprise pregnancy at 40
The chances of miscarriage, birth defects, and other adverse health issues increase in expecting older mothers.
But, getting pregnant early in a relationship can create a rift between the pair, resulting in divorce, at times.
However, there are many things to consider before having a baby. So, don't let your mother's warnings get onto your nerves. You can stay rest assured that your time to become a mother is not running out. 2017's study shows birth rates are highest for women aged 30-34.
So, before you start thinking about having a baby, you might as well rethink about the following points –
Have you completed your education?

Are you financially secure?

Are you physically/mentally fit to become a mother?

Are you ready to deal with pregnancy in a marriage?

Do you still have some living to do?
Answers to the above question will explain why you should wait to have a baby.
Once you are a hundred percent sure that you are ready to become a mother, you have to start making preparations to enter the next phase of your life, i.e., motherhood. And the first step towards motherhood is to start babyproofing your marriage and prepare yourself accordingly.
How to prepare your marriage for pregnancy
Search for "preparing for your pregnancy" and you will discover that there's tons of advice out there. Variety is nice, but prepping your marriage for a baby is best kept simple.
First, you have to go in knowing that there will be a few minor problems (pregnancy can have that effect). You are bringing a life into the world! Men and women respond differently to the news of becoming parents.
When a woman learns she has a baby on the way, she immediately goes into mommy mode while men want to provide and start taking a closer look at finances as a result.
Also, read – The important role of fathers during pregnancy
In order to prepare your marriage, commit to talking whenever someone has a concern, spend quality time together, work together as a team, and make it a point to keep things romantic.
Sometimes growing parental instincts causes the romance to fizzle. Go on dates, take time out of every day to talk, and do things for the baby together like decorating the nursery, just to ease out the tension that arises when you have to deal with pregnancy in a marriage.
Marriage problems during pregnancy
Life can go all wonky and wobbly when you have to deal with pregnancy in a marriage. And, you thought 'becoming a mother' was difficult?
There are some instances in which preexisting marriage problems carry on over into the pregnancy stage. Of course, the situation isn't ideal, but marriage problems during pregnancy have to be addressed as soon as possible.
When a couple is waiting to have a baby, it is important for them to come together for the sake of the marriage and the child. You can put things back in order after a heated conversation with your partner or avert the whole nasty episode from spiraling out of control by taking the necessary precautions.
After all, this is a time to love life, not argue.
If you have to deal with pregnancy in a marriage like a pro, then consider the following points:
Start a conversation –

Resolve any issues and ease tensions by starting a conversation.

Honest –

Be honest and tell your spouse what is bothering you and then encourage them to do the same.

Fix the problem immediately –

Once the root of the problem has been exposed, fix it.

Plan a course of action –

Come up with a plan of action together, commit to it, and work until a resolution is reached.
Also watch: First-time dad tips during pregnancy.
Before having a baby – THINK & LEARN!!!
It is not hard to deal with pregnancy in a marriage. The responsibility to nurture an infant lies with both the parents. Not only mothers, but the child's father also must adjust their lifestyle and commit to taking care of the newborn together with his wife as a team.
So, do not pretend to be the 'selfish husband' during pregnancy, and instead, fight shoulder-to-shoulder with your wife to work on your marriage.
Let's face it; every marriage has a few problems. But, learning how to deal with pregnancy in a marriage can help you through this challenging phase of life. It is entirely up to you and your partner to secure the foundation.
Share this article on
Want to have a happier, healthier marriage?
If you feel disconnected or frustrated about the state of your marriage but want to avoid separation and/or divorce, the marriage.com course meant for married couples is an excellent resource to help you overcome the most challenging aspects of being married.
Learn More On This Topic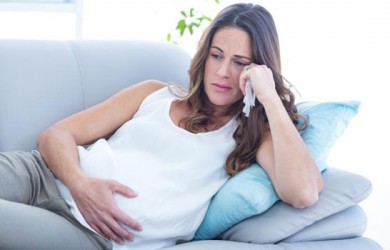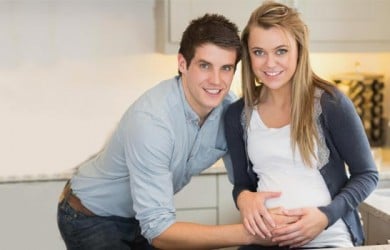 You May Also Like