15 Ways To Support a Partner After a Miscarriage
No one tells you how difficult it can be to have a miscarriage.
There is no manual and no training course that can prepare you for the situation or support a partner after a miscarriage. Whether miscarriage happens after a few days or 20 weeks it can be confusing, painful and upsetting.
To hear that your partner is pregnant can be one of the most exciting news you will hear in your lifetime. To go from that to hearing your partner suffered pregnancy loss can be devastating.
What is a miscarriage?
A miscarriage is defined as a loss of a pregnancy before 20 weeks. The cause is often unexplained.
According to the Cleveland Clinic,
A miscarriage, also called a spontaneous abortion, is the spontaneous ending of a pregnancy.

A miscarriage is most likely to occur within the first 3 months of pregnancy, before 20 weeks' gestation.

Only 1% of miscarriages occur after 20 weeks' gestation. These are termed late miscarriages.
Common effects of miscarriage
While the pregnancy may have lasted only a few weeks the emotional impact is one that can be felt for weeks, months and even years to come. It may be difficult to understand what your loved one is going through.
Women go through various emotional effects of miscarriage in phases. There are 6 stages of grief after miscarriage:
Denial

Disbelief

Anger

Bargaining

Depression

Acceptance
Some of the physical effects of grief from miscarriage are
Constant crying

Loss of appetite

Loss of concentration

Constipation, diarrhea, etc
Planning the pregnancy takes months and when there is a miscarriage, the woman goes through guilt and loss of faith in life. There are also signs of mistrust in any kind of relationship and a constant longing for the lost child.
Different people react to miscarriage differently and it is important to respect those differences.
While for some couples, miscarriage acts as a catalyst to bring them closer, and for a few, it leads to a crack in the relationship as husband and wife fail to understand each other's emotional trauma. relationship after miscarriage can drastically change and it depends on the couple how they steer it.
There could be frustration, misunderstanding, feeling of powerlessness in the relationship.
Impact of miscarriage on men
Men go through different types of grief when their partner miscarries. They are often overcome with an unreasonable sense of grief. This also increases their stress and puts them in a state of doubt regarding their dependability.
Not just this, a man's pregnancy powerlessness also overwhelms him leading to an increased emotional turmoil. A man's deep empathy is also goal-oriented with a problem-solving approach.
Impact of miscarriage on women
It is not biologically possible for a man to understand the full blow. For women, the impact is relatively more hard-hitting. What they go through is both emotional and physical. She suffers through a lot of hardships in loneliness.
It is undeniable that a high state of anxiety and depression follows a miscarriage. She may encounter frequent episodes of crying and various hormonal changes which can intensify the symptoms.
Comparatively, women dealing with miscarriage are more vocal about their loss than men.
15 tips to support a partner after a miscarriage
Here are some helpful ways to support a partner after a miscarriage. This handy list of dos and don'ts to support your spouse better will help you both overcome the situation.
1. Be supportive
Listen with a nonjudgmental ear. Do not try to fix it. Know what to say after miscarriage.
To support a partner after a miscarriage, let your partner talk about it as much as they need to.
Whether the support you show is active listening, reassurance or simply being present and grieving together it is important that your partner knows that no matter what they can count on you right now.
2. Avoid discussing the miscarriage
The rule is simple. Comfort wife after miscarriage by not bringing it up.
Avoid talking about miscarriage with your partner. The lesser you talk about it, the better. It's the best way to move forward, leaving a painful memory behind. Unless your partner wants to discuss it, don't bring it up.
3. Encourage positive coping skills

For coping with miscarriage, positive coping skills are coping skills that are healthy for you. Examples of healthy coping skills are walking, yoga, acupuncture, If you can find something that you both like and can do it together it can be very therapeutic.
It can also be a great time to talk about your feelings for you and your partner.
4. Wait for them to bring up trying again
It will be on both of your minds, but your partner may still feel the effects of the last pregnancy still and may not feel like she is not pregnant.
To support a partner after a miscarriage, give your partner the time they need to grief and be at a place where they can open up their hearts and their bodies for another pregnancy. Remember that your opinion counts too.
While it can be helpful to wait for your partner to bring it up you do have a say in future family planning.
5. Recognize that this miscarriage happened to you as well
Be supportive but ask for support as well from your partner, friends or a professional.
As much as there is a stigma for women to discuss having experienced a miscarriage the stigma for a partner is even higher.
While you should continue to communicate with your wife it can be helpful to have someone on the outside that can help you to understand how you are feeling about the miscarriage. You might not be experiencing the feelings that your wife is and that is okay.
Talking to someone about how to be supportive when you have different feelings can be helpful as well.
6. Write it down
Your partner and you should jot down your feelings and share them with each other to vent out your emotions and avoid introducing negative feelings. Sharing of feelings is also important to support a partner after a miscarriage, make the communication smooth and switch back to normal.
7. Don't rush the healing process
Healing takes its own sweet time and it varies for everyone.
So, in case you are coping your way out of it and your partner is still in the dark space trying to handle a miscarriage or getting over a miscarriage, don't feel frustrated as they are dealing with their own pain, struggling and they'll definitely come out of it.
8. Taking care of their daily needs
The mind is in a state of loss after miscarriage and it will take some time to come back to normal. So, make sure you support a partner after a miscarriage by taking care of the day to day needs of your partner, whether it's food or grocery and every little after-miscarriage care.
9. Learn to listen
More than doing the talking, it is important to support a partner after a miscarriage by listening to your partner and help them vent out all their emotions. Listening is extremely essential in marriage. It contributes to strengthening the relationship and shows your attentiveness.
10. Couple therapy
Seek the support of a psychologist to guide your partner and you through the healing process. Miscarriage can leave a huge trauma behind and couple therapy can help you both lead the life further in a healthier way.
11. Engage in couple-activities
Engage yourselves in activities like yoga, gymming, or other hobbies and activities to remain engaged and utilize your time effectively. There's no denying the fact that an idle mind is a devil's workshop.
So, remain busy to avoid negative thoughts of the trauma.
12. Introduce a pet
Pets can help a great deal and are extremely therapeutic. So, both of you can agree on a cat, dog, bird or any other pet to add positivity in your life.
Taking care of your pet will also fill you both with a sense of responsibility and make it a lovable addition to your family.
13. Meet people
Meet people and talk to them. Seek their support. It could be your family or close friends whom you can trust. Go out often with them rather than confining yourselves in your home.
If you or someone that you love is experiencing a miscarriage you are not alone. There is support.
14. Ask how your partner is feeling
This may sound rather obvious but is so important in processing a miscarriage. Continue to ask how they are feeling and ask how you can be supportive.
Your partner might not know if they need support or what kind of support they need. Continuing to ask will let your partner know that when they are ready for the support you will be there for them.
It is good to support a partner after a miscarriage by having an understanding that one day they might feel fine and the next day they could feel grief-stricken.
It is important to take one day at a time when going through a miscarriage.
15. Don't make future plans
Unless you both are completely healed, do not plan for the future or discuss the next pregnancy. Make sure you both are mentally and physically over the past before planning the next child. It might take a couple of years but it is important to get past the trauma of having a miscarriage.
In the video below, Cassandra Blomberg combines her personal journey through pregnancy loss with research on miscarriage and stillbirth to explain why we need to break the silence surrounding this topic.
She explains the emotions women and men may experience during pregnancy loss, how the loss can impact mental health and future children, and what we need to do to better support those going through it.
Where to go for help
Apart from seeking help from family and friends, it is important to count on counselors for taking a holistic approach towards the situation and have a wholesome solution. The levels of bereavement of both partners will be different.
So, get associated with support organizations in your area and remain in regular touch with the therapist to help you come out of the trauma without much difficulty.
Takeaway
It is important to support a partner after a miscarriage by being there for each other apart from getting in touch with miscarriage support organizations to overcome the miscarriage grief and enhance awareness about the situation. Also, have patience and know that with time, this too shall pass.
Share this article on
Want to have a happier, healthier marriage?
If you feel disconnected or frustrated about the state of your marriage but want to avoid separation and/or divorce, the marriage.com course meant for married couples is an excellent resource to help you overcome the most challenging aspects of being married.
More On This Topic
You May Also Like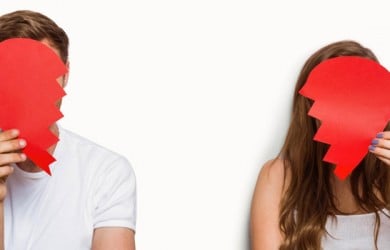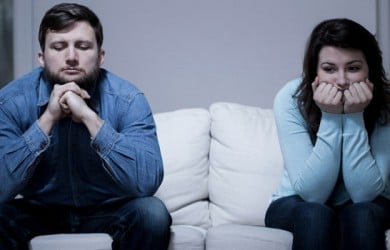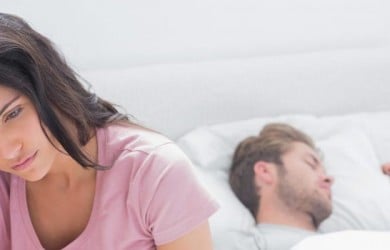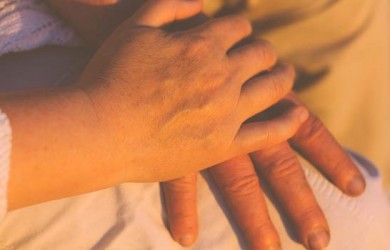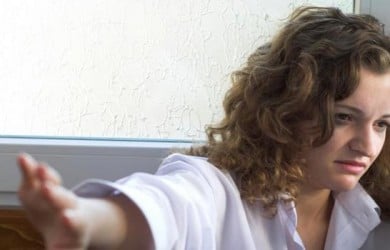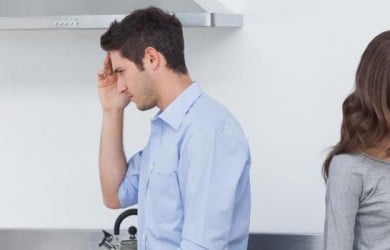 Popular Topics On Marriage Help