Daily Rituals to Follow to Stop Taking Your Partner for Granted
When we love someone and marry them, it usually implies that we hold them closest to our hearts and value them the most.
However, we often observe a trend in marriages where this 'value' or importance declines with the passage of time.
In simpler words, you start taking your partner for granted.
Taking your partner for granted signifies that you do not appreciate them to the fullest, or not at all.
What our spouse does for us, which was once something special, is now something normal and part of everyday routine. This attitude is usually the result of knowing them too much for too long.
Also watch:
Impact this attitude has on a relationship
While all marriages have to go through the end of the "honeymoon period," it does not mean that it is also the end of love, passion, and commitment.
People often confuse the "taking someone for granted in a relationship" attitude as a sign of maturity that they are more focused on "real issues" than just being head over heels for their spouse.
However, the dangers of taking your partner for granted can easily sabotage your relationship.
There might be a thin line between maturing and not giving your spouse the attention and appreciation, they deserve.
After spending years with a person, you may establish a normalized routine where the gestures that are otherwise worthy of appreciation go unnoticed.
This normalized, everyday routine will take away the spark from your relationship and make it boring, monotonous, and lack excitement.
Taking your spouse for granted can make them emotionally dissatisfied in your relationship.
Every human needs care, attention, and encouragement, especially people who they love. The dissatisfaction and feelings of hopelessness may also be the reason for them to be distracted by other people.
When house chores and kids' responsibilities become more important and worthier of your attention than your partner, you may hurt their feelings.
Constantly feeling hopeless as they think that they're not good enough for you anymore would only make them wallow in their self-doubt.
Taking your wife for granted or taking a relationship for granted will only push your partner to stop doing whatever little they are currently doing.
Disheartening them or not paying attention to their actions/gestures will just demotivate them completely.
Your lack of gratitude towards them will also weaken your bond and damage the element of respect and honor in your relationship.
Daily rituals to stop taking your partner for granted
Wondering how to not take someone for granted, well, it requires you to make small adjustments in your behaviors, especially around your spouse.
But, before we jump on how to stop taking your partner for granted, it is important first to identify where and what you're doing wrong.
Your partner complains about your lack of attention and appreciation.
When your spouse vocally speaks up about their feelings, firstly, respect that.
It takes courage to admit such feelings or thoughts, and as their spouse, you should not belittle them. Be a good listener to their complaints, ask if you have any misunderstandings, and explain if you think they have mistaken you.
If you focus too much on the little they're not doing right, you will not be able to look at the bigger picture and understand the importance of appreciating your spouse for the things they are good at.
You will find yourself at peace once you start focusing on the positive aspects rather than the negatives, and will also take pressure off of your partner.
As their spouse, you must support them and encourage them. At times when they are wrong, correct them patiently rather than only criticizing.
If you catch yourself complaining about the same things, again and again, you are

taking your partner for granted

.
This shows that you're stuck on one negative aspect and failing to encourage the other small positive aspects. If your approach to solving issues is to complain repeatedly, change your strategy.
Become more affectionate, encouraging, and supportive when you are trying to explain to them where and how they are wrong.
4. If you have lost the habit (or never had the habit) of saying thank you and please to your partner, you are taking your partner for granted.
Saying "please" and "thank you" will show your gratitude towards them and show them that you value whatever they have to offer you.
Complimenting them after they have cleaned the house for hours or simply thanking them for a "lovely dinner" (even if it wasn't as extraordinary) will only add respect and love in your relationship.
You will get the same kind of appreciation in return, and no human dislikes appreciation and compliments.
Signs that show you are being taken for granted
Have they gradually or suddenly stopped taking your advice on matters and started making the decision all by themselves? This shows you are being taken for granted as your ideas and opinions are not valued anymore.
If your partner is not fairly doing their part of the responsibilities and depends on you for them, it also shows their attitude.
Some spouses stop celebrating or giving much importance to special occasions such as the valentine's day because they start taking the relationship for granted and don't think it needs any more investment or efforts.
Here are some more subtle signs that you are being taken for granted:
Lack of acknowledging your presence in their life.
Not including you in their plans or asking you at the very last minute.
Not offering emotional support when you need it.
You feel alone and left out
No romance or PDA.
You do not feel respected by them.
How to deal with the situation
So, what to do when your husband takes you for granted or how to stop your boyfriend from taking you for granted
The first and most important solution when your husband or boyfriend takes me for granted is to communicate your feelings with them.
Communication is essential for any relationship to work out. Communicate about how you feel and why you feel that way. Explain your side of the story and also welcomingly listen to theirs.
Another, slightly aggressive, way of making them realize what they're doing is to stop taking care of responsibilities that were supposed to be fulfilled by them.
You're both capable adults, and responsibilities should be equally divided between you. So, don't take your relationship for granted and try to revive the spark and affection.
To ensure that you never take your partner for granted, start by asking what their day was like, ask questions, and take interests, tell them about your day. Rebuild your relationship.
Share this article on
Want to have a happier, healthier marriage?
If you feel disconnected or frustrated about the state of your marriage but want to avoid separation and/or divorce, the marriage.com course meant for married couples is an excellent resource to help you overcome the most challenging aspects of being married.
Related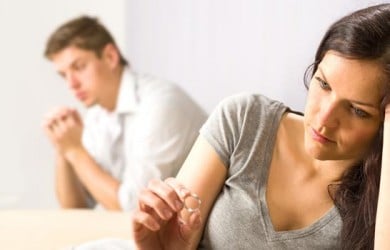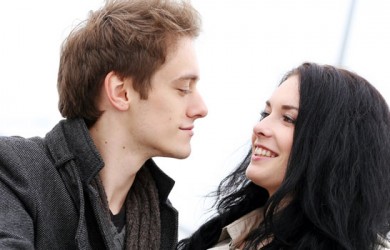 Recent