20 Long Distance Relationship Games Ideas
Are you in a long-distance romantic relationship? If so, join the club!
Some 14 to 15 million people in the United States report that their relationship is a long-distance one. Let's look at some statistics:
14 million couples define themselves as having a long-distance relationship

3.75 million married couples are in a long-distance relationship

32.5 % of all long-distance relationships are college relationships

75 % of all engaged couples have been (at some point) in a long-distance relationship

2.9 % of all married couples in the United States live in a long-distance relationship

10 % of all marriages in the United States started as a long-distance relationship
One of the reasons for this increase in numbers is, of course, the internet, which brings people from all across the globe into contact.
Before this miraculous tool of communication, long-distance relationships were typically limited to those in the military, with a spouse serving overseas, or college students who left their hometown to study elsewhere, with a boy or girlfriend staying back home (and pining away!).
Long-distance relationships come with their own set of challenges.
Expense is one. Traveling to see each other can quickly take a big bite out of your budget.
Trust is another challenge that couples in long-distance relationships have to be mindful of. However, a study showed long-distance relationship helps partners improve the skills of trust, patience, and communication.
Sex games for long-distance relationships help remind your partner when faced with a temptation, why it is worth waiting for you.
Communication has proven to be one of the key factors for long-distance relationship satisfaction. A study finds two main factors are crucial – sharing positive experiences and awareness of the daily routine and whereabouts.
One way to enhance communication and make the long-distance relationship fun is by incorporating long distance relationship games into your dynamic. What are some online games for long-distance couples?
Related Reading: Managing a Long Distance Relationship


1. Online games
Looking for video games for long-distance couples? There are plenty of LDR games there that allow you to play with your partner anytime you have your phone handy.
Monopoly, Scrabble, 20 Questions are just a few. Facebook Messenger has loads of games you can play together, such as Angry Birds Friends or FarmVille 2. Do you both like music? Play Song pop.
2. Never have I ever
Another great long-distance relationship game is to ask each other questions, such as "Have you ever…?" You can play this over the phone (get ready for some hilarious answers) or just exchange texts throughout the day. Long-distance games like this one make the distance a bit smaller.
3. Mystery photo
Are you more of a visual person? Send your partner a mysterious photo of a body part, and don't make it obvious.
Fun games for long-distance relationships don't need to be super complicated; they just need to make you feel like you are there for each other every day.
4. Watch shows or movies
Not a game per se, but watching a film or series simultaneously can be a great bonding experience.
While you aren't physically in the same room, you can at least comment on and laugh about whatever you have selected to watch in real-time together.
5. 100 questions
An interesting and valuable game for long-distance couples to play is 100 Questions. The answers will reveal a lot about each of you and should lead to even more thoughtful discussions.
Sex games for couples in long-distance relationships are not just about striping. When we feel connected, our sexual life thrives too.
6. Long-distance truth or dare
Time for a grown-up version of this old game, one that can tell you a lot about your long-distance partner and their level of daring or honesty.
For example, you could dare your partner to Skype you in the nude, or do a striptease over Facetime.
7. Sexting
Speaking of spicing up your long-distance relationship, there are plenty of long-distance relationship texting games you can play without having to be in the same room together.
Number one on the list is sexting. This is great to do to keep the spark going, and who doesn't like to get a saucy text in the middle of the day.
One of the best sexual games for long-distance relationships is a sexy version of "Would you rather…". "Would you rather I meet you next time braless, or without any panties on?"
"Would you rather have sex blindfolded, or with noise-canceling headphones on next time we see each other?"
Check out do's and don't to go pro with your texts:
8. "Next time we meet" game
Another sex game to keep your long-distance relationship passionate is one where you outline how your next visit is going to begin.
"Should we head straight out to dinner, or get horizontal right away?" is a good way to start this sassy scenario. You can keep texting each other with what the "next step" might include.
9. Sexy content sharing
Need more ideas for sex games? Send each other links to sex tip articles.
If you and your partner like to watch erotica, why not send each other links to sexy videos that you might want to enjoy together on the next visit? Long-distance sex games help you endure being apart for extended periods.
10. Charades
If you are a couple that likes playing games, then Charades is perfect for you! All you need to do to make this happen is to be online at the same time and turn on your video.
11. Roleplay
We all need novelty, besides the stability in relationships. This game allows couples to play into that need for novelty by seeing each other in various roles.
The characters you pick together can be funny, serious, naughty, have superpowers, or all of the above.
Message each other throughout the day as the character you are playing would make phone calls in a different voice and dress the part. This is sure to bring excitement into the relationship.
Sex games for distance relationships, such as roleplaying, can help you cross miles in a text or a photo.
Related Reading: 9 Fun Long Distance Relationship Activities to Do with Your Partner 


12. Love quote game
By now, you probably have a song as a couple. However, you probably don't have a quote that describes you the best. The game of choosing one is quite simple. Choose separately 10 love quotes each and then choose one together.
Building an identity as a couple strengthens the connection in a long-distance relationship.
13. Scavenger hunt
This game is not only fun but allows you to have something to treasure as a keepsake. Create a list of things you want to send each other and then go on a hunt to find it.
The list could include a toy, sweets, jewelry, something you deem is ugly, something embarrassing, and something random. Buy each other these items and send them. If you don't like these, feel free to create your categories.
14. Choose an adventure for each other
Explore the area where your partner lives and the interesting sights they can visit. Organize an adventure and join them online to guide them from one to the next activity.
Plan an entire day, so it feels as though you took a short trip together.
15. Strip games
You may not be able to undress each other, but you can sure enjoy watching each other do it. There are many strip games for long-distance relationships to choose from.
If you are looking for a combination of pleasure for the eyes and the soul, you can play the strip game by answering questions about each other. Any time your partner answers incorrectly, you get to take a piece of their clothes.
Related Reading: 9 Sex Tips For Couples In Long Distance Relationships 


16. Make a bucket list
The distance makes the heart grow fonder. However, it also hurts not being able to see each other any time you want. Use the time apart to think of all the things you will do together.
The couple bucket list will, for sure, help you focus on the great things to look forward to. Take it a step further and guess what the other would like to have on it before they share.
17. Sing karaoke
Whether or not you think you have the singing talent or not, a game of karaoke can make you feel like you were the next singing idol.
It is not about talent; it is about having fun together, and what is more fun than singing out of key out together? Choosing songs for each other can be part of the game. Dare each other to choose an unexpected song.
18. Read a book
Wouldn't it be nice to cuddle up before going to bed and read together? Although apart, you could have a bedtime routine of reading a book together.
Set aside 30 minutes to read to each other a book you choose together. This can also be an introduction to an amusing discussion.
19. Join a virtual world
Maybe you can't be a part of each other's world at the moment in real life, but in a virtual one, anything is possible. For free membership, try Second Life, Kaneva, IMVU, and There.
Programs like these allow you to create a world for each other and can be more interactive than just talking online or other long-distance relationship games online.
20. Watch a concert
Do you like similar music? If yes, watching a concert together is a perfect activity. If not, you can support each other by being a part of their world and interests.
Anyway, watching a concert online together regardless of the genre can bring you together. You can find free online concerts easily on iConcerts.com.
There are plenty of ways to keep the fun going in a long-distance relationship.
Incorporating online games for long-distance relationships into your communications is but one way to stay connected and close when you are feeling the distance between you.
Related Reading: 6 Ways on How to Build Trust in Long-Distance Relationships 
Share this article on
Want to have a happier, healthier marriage?
If you feel disconnected or frustrated about the state of your marriage but want to avoid separation and/or divorce, the marriage.com course meant for married couples is an excellent resource to help you overcome the most challenging aspects of being married.
Learn More On This Topic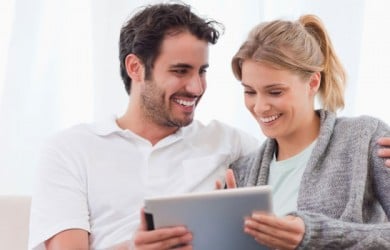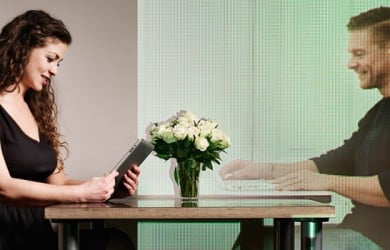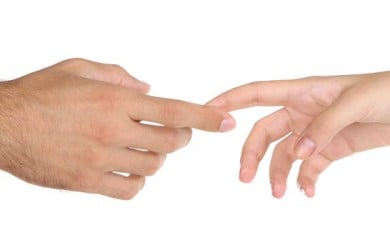 You May Also Like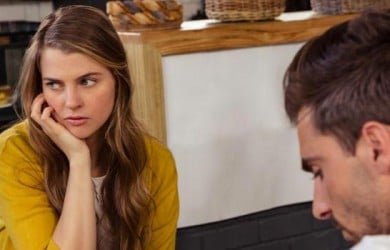 Popular Topics On Married Life