18 Ways to Keep Your Love Alive in Marriage
A couple's journey usually starts a new chapter after they are married.
While dating, most of the couple's times together are romantic, and they think of ways to make their moments together more precious, especially when they are eagerly looking at engagement rings.
But after marriage and having a family, things between the couple might be different and challenging. There are more people to consider. Children constantly need their parents' attention, love, and care. And they can interrupt the moments the couple reserves for each other.
Life with children can be a challenge. But it should not be an excuse not to find time to enjoy the opportunity to live with your better half and keep your love alive.
Related Reading: 

7 Ways to Maintain Love in Married Life
18 Ways to keep your love alive
So, how to keep your love alive? Here are some ideas on keeping your marriage strong and keeping your love alive at heart:
1. Stay curious about your partner
For keeping the love alive, constant communication is essential. It is not the everyday communication you exchange, but more about getting to know your spouse better by being curious.
For example, when you were still dating, you asked questions, like their favorite food. This time, know why they love the food and if a fond memory is tied to the food.
Related Reading: 

Curious Approach of Communication in a Relationship
2. Be fully present
This may not look very clear, but it is not. It means being fully attentive to your partner. Be an active listener rather than a passive or distracted listener.
When your partner wants to talk, turn off the TV, put down your smartphone or tablet, and focus on the conversation. To keep your love on, listen to what your partner is saying, how they are saying it, and why. Hold your urge to come up with a solution or make an instant judgment.
3. Do not forget your manners
One of the solutions to how to keep love alive in a relationship is by showing appreciation.
Saying thank you is a small courtesy that many people forget when with someone for so long. Keeping your manners and saying thank you, sorry, and please always make the other person feel appreciated and respected.
Expressing gratitude helps in strengthening relationships.
4. Pursue your personal interests and hobbies
Keeping love alive in a relationship also means not losing your individuality.
Go after the things that you are interested in, even if you want to join your partner. It's a good way for the two of you to talk about something new, which can add more energy to your relationship.
Couples with different interests may soon find that they have shared interests they did not know before.
5. Have a date night
It is vital to remember that the courtship is not over once you're married. To keep your love alive, you should have a date night and see that you make it a priority.
If you have children, establish early on that their parents have a date night, and they will keep it. You should let your children know that you can have dates with the family, but mom and dad should have their own.
Related Reading: 

The Importance of Date Night in a Marriage
6. Be fair
Make sure that you treat each other fairly. Many couples complain that their partner is not fair. Most of them complain about one-way selfishness, unfulfilled agreements, broken promises, guilt manipulations, and double standards.
Couples need to discuss their differences and determine what constitutes "being unfair" to the other person. Then, there should be a compromise, and they should agree to be more tolerant and be open to one another.
7. Respect each other's vulnerability
As your relationship grows, you are bound to know more about each other. If the line of communication is open, each one can have access to the partner's emotional nakedness.
These are the things you share privately– your vulnerable feelings, thoughts, and experiences. These disclosures, confessions, and admissions, are often shared when you are already very comfortable with each other.
However, these vulnerabilities should not be used as weapons when there is conflict. Instead, to keep your love alive, honor and treasure these things, and do not use them to hurt the other person.
Furthermore, work toward healing one another and take responsibility for these shared disclosures.
Related Reading: 

16 Powerful Benefits of Vulnerability in Relationships
8. Share the responsibilities
When a couple has minor children, the mother often takes care of a sick child. The mother can spend sleepless nights until the child gets better. That takes a toll on the mother, and she can feel exhausted.
However, more parents today share the responsibility of taking care of their children. It is better to discuss and divide the parenting responsibilities, but they must be flexible.
To keep your love alive, the couple should be confident and trust that they will be there for them when times are difficult.
Related Reading: 

Why Is Accepting Responsibilities in a Relationship Important?
9. Respect each other's beliefs
Even if you are very compatible, partners often do not share opinions, desires, and beliefs. However, when you respect each other, you will have a quality relationship. You do not have to agree on everything, but it is better to allow each other to have their thoughts and beliefs.
As long as you are willing to listen, understand, and accept your differences, your relationship will be better. Making room for each other's feelings and thoughts will make you grow and be more flexible.
10. Be resilient
There will be times in your relationship where you will have disagreements, little spats, and differences of opinion. Instead of allowing these minor conflicts to escalate, you should learn to compromise.
It is better to be resilient by focusing on how quickly you can resolve the dispute and recover from it. Understand that your relationship will be stronger if you know that reconnecting with your partner after any disagreement is the essence of being in love.
11. Be a team
Trust and loyalty are essential not only for self-development but also to keep your love alive in the relationship. It is necessary to encourage one another and be united in working towards a quality relationship.
You should agree on moral and ethical behaviors and trust that the other person will maintain these behaviors even if they are not together. It is part of being committed to the relationship.
Related Reading: 

How to Be a Team Player to Your Spouse
12. Learn to prioritize
You are bound to encounter a million distractions every day at home or work. Deadlines at work are moved up, your child needs to finish a school project, or you have to prepare for a presentation. Your immediate thought would be which one you should do first. Sitting down and thinking about the tasks with a clearer mind, you'll better understand which one needs immediate attention.
But to make a marriage work, you and your spouse should prioritize each other. Each day, take some time to check in and give your spouse your full attention. Even if the attention is only for a few minutes, it assures your partner that you think of them.
13. Give your spouse a surprise
It's a wonderful feeling when you receive a gift for no special reason. You can keep your love alive by surprising your spouse with a gift.
It does not have to be an expensive item. It can be a simple thing, a book, a pen, diary, flower, favorite drink or dessert, or things that have a special meaning to your spouse or you both.
How about serving breakfast in bed? Maybe you can go on a surprise date, or buy tickets to a concert you both want to see.
Related Reading: 

10 Ways to Thrill and Surprise Your Special Someone
14. Laugh together
You might think that this is silly, but it's something that many couples forget, especially when they are constantly busy. You've heard that laughter is the best medicine, and this is important for your relationship, too.
While you may laugh together while watching a comedy show or a funny movie, it is much better if you can find humor in everyday life.
15. Show affection
Sex and intimacy are essential in any marriage, but moments of affection are equally important. Dancing, kissing each other, gentle touches, and holding hands are small efforts, but they contribute to building a solid foundation for the relationship.
Check out these ways to show affection to your spouse:
16. Revisit the beginning of your relationship
Sometimes the romantic things you did early in your relationship are forgotten. However, reliving those moments is essential. Spend time looking at your old photos, visit old date spots, or even tell your children how you met and what made you attracted to your spouse.
Remembering the things that connected you at the start can strengthen your relationship.
17. Do something together
There are so many things that you can do together to keep your love alive.
For example, you can try shopping together and try a new recipe, build something from scrap materials, repaint a room, or create a painting together. Who knows, maybe your creations will be the start of something financially rewarding for the two of you.
18. Show your gratitude
The couple must appreciate each other for what they do and who they are. Express your gratitude by telling your partner how thankful you are for nurturing and supporting you, how much they contribute to your life each day, and how they make you feel.
Related Reading: 

10 Ways to Show Gratitude to Your Spouse
Takeaway
To keep your love alive, one thing you can do is to reciprocate what your partner does for you every day, instead of only during the time they need you.
Keeping the love alive and maintaining a great marriage needs dedication, work, and creativity. You and your partner should be one in this.
Share this article on
Want to have a happier, healthier marriage?
If you feel disconnected or frustrated about the state of your marriage but want to avoid separation and/or divorce, the marriage.com course meant for married couples is an excellent resource to help you overcome the most challenging aspects of being married.
More On This Topic
You May Also Like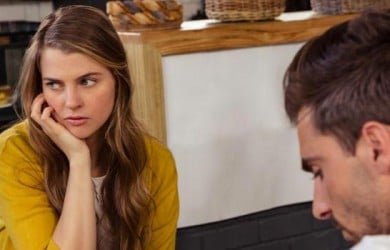 Popular Topics On Married Life