15 Signs Your Partner Is Fooling Around With You
When you start forming an intimate connection with someone, it's pretty normal to start to envision what a relationship with them would look like. I mean, who hasn't fooled around and fallen in love?
You might be sending out some signals to show you're interested. You might be receiving signs in return that could be encouraging. But there are also some signs that are red flags- and one of them is your friend fooling around with you.
15 signs that indicate he is fooling around with you
Here are 15 signs to look out for that might reveal to you that they're fooling around with you and are not looking to date you seriously.
Sign 1: He bails on plans he makes with you
Talking to someone you have a crush on will ultimately lead to making plans with them to meet up. How else would you make a move on them?
But if they are constantly coming up with excuses to meet up with you, or leave you stranded at the last minute, then it's time to take a hint. Some people just flirt virtually but feel like meeting in real life would make things, well, more real. And men fool around all the time.
Related Reading: 

Planning for the Future: The Marriage Financial Checklist
Sign 2: He flirts with other people
If they have been showing interest in you but also involving themselves with other people, then it's time to slowly back away. Players are the last thing you need when you're looking for someone to have a relationship with– it will only end badly.
This is one sign for how to know if a guy is playing you.
Sign 3: He says he doesn't want a relationship
If you want to know how to tell if someone is playing you, then all you have to do is look out for these words – "I don't want to be in a serious relationship."
No, this is not a challenge. They're not testing you to see if you can convince them otherwise. However, if they tell you they're not looking for anything serious but still keep making moves on you, then they are definitely fooling around with you.
Also Try: Do I Want a Relationship Quiz
Sign 4: He gets annoyed when you don't have sex
Who hasn't heard the words "some people only want sex"? Just because it's said often doesn't make it any less true, research shows. A surefire way to tell if you're being played is if they only seem interested in sleeping with you and not in really dating you.
If they only give you attention when they want to get close to you, then they're just trying to sleep with you. It's time to get away from them and find someone who will treat you right.
Sign 5: He's financially dependent on you
Despite how little it's talked about, it's no lie that men can be gold diggers too. If your partner comes running to you every time they need to buy something, or you end up picking the cheque at every meal, then it's time to rethink your relationship.
Sharing expenses is good and healthy, but taking on a bulk of the expenses is not. They're playing with you, and it's time to drop them.
Related Reading: 

Financial Abuse in Marriage – 7 Signs and Ways to Deal With It
Sign 6: He only talks about himself
Venting to you about a bad day or even a bad week is normal behavior, even healthy. However, if they're just venting to you all the time, and don't give you an opportunity to talk about yourself, then they're just using you as an emotional trash can.
Narcissism is a big red flag– no relationship can be just about one person.
To know whether he's a narcissist or not, check out this video where Clinical psychologist Dr. Ramani talks about such hidden signs:

Sign 7: Your partner doesn't make you feel good
Relationships are about mutual affection and feeling connected with someone. Feeling good about yourself should be the natural byproduct of dating someone- knowing that someone likes you for who you are and that you can always count on them is important.
If he's constantly undermining you or making you feel bad about yourself, then you know he's fooling around with you and doesn't really like you.
Related Reading: 

9 Ways to Make Him Feel Special in a Long Distance Relationship
Sign 8: He doesn't do the things you want to do
A relationship is an equal give and take. Compromises are essential. If he makes you sit around and watch him play video games for 3 hours, then he should also be willing to spend a couple of hours watching your favorite rom-com.
If you find that he refuses to do the things you enjoy, then there's a problem, and that's how to know if a guy is playing you.
Sign 9: His past relationships ended badly
A good way to know if they're fooling around with you is to look into their past relationships– did it end because they were being selfish in the relationship? Did they cheat on their ex-partner?
All of these can help you see patterns in his behavior now with you. And then you'll know what to say to a guy who played you- "we need to talk."
Related Reading: 

How to Heal From the Emotional Scars of Past Relationships
Sign 10: Your friends think he's sketchy
Always trust the instincts of your friends. They have an outsider's view on your relationship and are not clouded by emotions. If they tell you your partner is not treating you right, that's a good way to tell if he's fooling around with you and doesn't want anything serious.
Sign 11: He hides you from his friends
If they have expressed interest in hanging out with you more, but refuse to invite you to do things with their friends, then there's a good chance they just want to fool around with you.
If you think they're hiding you to keep your relationship a secret, then you need to think about whether they're serious about you or if they're just a player.
Related Reading: 

The Correlation Between Friendship and Relationship
Sign 12: He friend-zoned you but still flirts with you
If you've approached them and told them you're interested in a relationship, but they ask to remain just friends, then that's well and good.
You may even develop a really good friendship. But if they keep friend-zoning you while also flirting with you and giving you mixed signals, that's how to tell if a guy is playing you and your feelings.
Sign 13: He always plays the victim
If you're confronting them about something and after ten minutes find yourself apologizing for something that was never your fault, to begin with, then stop right there. It's time to assess your relationship. Your partner is just fooling around. It's time to move on.
Sign 14: He gives you back-handed compliments
We love it when partners give compliments– it makes us feel warm and fuzzy on the inside and gives a much-needed ego boost. But if they say something like, "your hair looks good today, despite you being a blonde," then it might not seem like a big deal, but it is.
Such backhanded compliments can be difficult to spot but can do a lot of emotional damage in the long run. This is one of the first signs of an abusive relationship. For such toxic partners, this is just a powerplay, and they see you as just a toy they can play with.
Related Reading: 

How to Recognize and Deal With Victim Mentality
Sign 15: He tells you he wants an open relationship
If they say they want an open relationship when you first start dating them, it's all good- sometimes people don't like to be put into a box before they know they get along really well with someone.
But if you've been dating for over a year now and your partner still insists on having an open relationship and doesn't want any commitments, then it's time to move on. He's just playing with you and not considering your feelings.
Takeaway
These are all the signs you can use to know if your partner is playing you. Don't settle for any less than what you deserve- and you deserve someone who treats you right and stays committed to you. It's time to think about yourself!
Share this article on
Want to have a happier, healthier marriage?
If you feel disconnected or frustrated about the state of your marriage but want to avoid separation and/or divorce, the marriage.com course meant for married couples is an excellent resource to help you overcome the most challenging aspects of being married.
Learn More On This Topic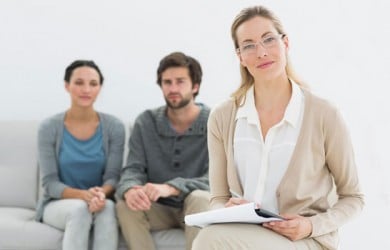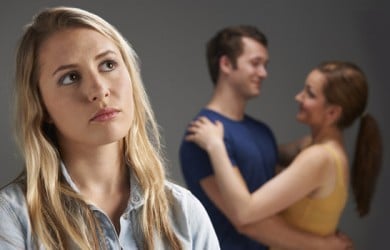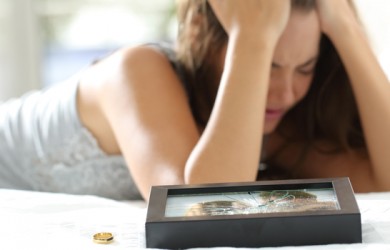 You May Also Like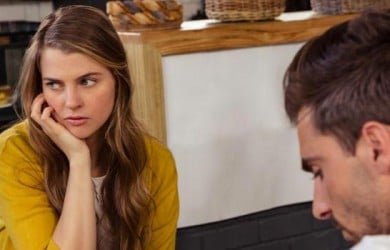 Popular Topics On Married Life