5 Valid Reasons to Have a Secret Relationship
Being in a relationship is just beautiful, and in fact, it can bring joy to one's life, but what if your relationship situation is a little bit more complicated than the usual ones that we know? Have you ever imagined yourself having a secret relationship?
If so, do you think it's exciting and fun, or do you think of it as hurtful and wrong?
People keep their relationship a secret for different kinds of reasons – valid or not. This is something that people don't often talk about, so let's go ahead and dig deeper into the world of love and secrets.
What are secret relationships?
Secret relationships involve two or more people having an intimate relationship in which one or both of the participants are keeping their involvement a secret from their friends and family.
Some people choose to keep their relationships secret because they want to keep their relationships private and avoid getting hurt by criticism from others.
5 reasons for keeping a relationship secret
When you finally get into a relationship, isn't it too exciting? You just want to post it on your social media accounts and let everyone know that you finally met "the one," but what if you can't?
What if you get yourself into a relationship where you need to keep it a secret from almost everyone– what would this make you feel?
There can be a number of reasons for keeping a relationship secret – think of yourselves as the modern Romero and Juliet. Here are some of the most common reasons why your "our relationship" becomes "our secret relationship."
There are a lot of good reasons to keep your relationship a secret. Here are five:
1. It can protect you from emotional damage
If your relationship is public, there's a higher chance that you'll experience emotional damage. When a relationship gets public, people will be quick to judge you – some may even criticize your relationship.
This can make you become insecure and depressed, which can lead to serious problems in your relationship.
2. It can keep your relationship private and safe
If you share your relationship on social media, you could be putting yourself in danger. If someone wants to destroy your relationship, they could easily threaten to broadcast your relationship online if things get too serious between you and your partner.
3. It can protect your partner from emotional damage
If your partner is in an open relationship, it could hurt them if their friends or family members found out about it. They may even suffer rejection or alienation from their friends and loved ones if they find out about their open relationship.
4. It can keep you focused on your relationship and not on what other people think
Being in a secret relationship means you won't be distracted by concerns about what people will think of you or what they'll say behind your back. You'll be able to focus on building a healthy relationship with your partner without having to worry about what other people think about your relationship.
Related Reading: 

10 Ways of Being Present in a Relationship
5. It will help you build a stronger bond with your partner
Secrecy can be a powerful way to strengthen your relationship because you won't feel pressured to share your relationship publicly. Instead, when you are secretly dating someone, you'll be able to focus on enjoying each other's company and deepening your connection without other people getting into your business.
Private vs. secret relationship
We've heard about private vs. secret relationship differences, but how well do we know it? Well, this one is fairly simple.
Couples who would rather keep their relationship private will have no problem being seen or letting other people know that they are a couple, while a secret relationship means it's meant to be a secret for all people.
A couple may want and choose to keep their relationship private and avoid being a star on your social media accounts, a couple who will keep their relationship a secret might not even be allowed to be seen together even by their families.
Related Reading: 

How Much Privacy in a Relationship Is Acceptable?
How to keep a relationship secret – Can you do it?
Keeping a relationship a secret is no joke. How to have a secret relationship is hard and can sometimes be hurtful.
For some, it may look exciting at first, but over time, the secrecy becomes boring. The lies and reasons become a habit, and you might even want to question if this is a real relationship.
Many would, of course, want to have an idea of how to keep a relationship secret, and here are just some of the things to remember.
When you are with some friends, family, or co-workers, make sure there is no affection or intimacy between the two of you, especially if this secret relationship is all about work.

Be casual with your conversations, and don't let emotions get in the way of showing how you really feel.

No photos and no posts. Stay away from your usual social media routine. No matter how much you want to let the world know – keep it to yourself.

Don't go out together. This is really just one sad part, especially when you feel that you don't have the freedom like any other couple. You can't make bookings in a nice restaurant; you can't go to events together, and you can't even spend some alone time together or be seen in a car together. Tough? Definitely!

A secret relationship also means not being able to show your emotions. What if someone flirts with your partner, but since you can't let everybody else know, you need to control yourself from bursting into anger – tough one!
What are the signs of a secret relationship?
There are many signs that indicate a secret relationship is in progress. Some subtle signs may include spending more time together than usual, engaging in secretive conversations or behavior, and being reluctant to talk about your friends or family when together.
Some more obvious signs may include hiding your sexual activities from others, sneaking around at night to meet in secret, or receiving gifts from your partner that you don't want others to know about.
Be aware of these signs and if you suspect that your relationship is secret, speak with your significant other about their behavior and get to know them better in order to determine whether or not they are truly right for you.
Is a secret relationship healthy?
You may wonder, "Is it ok to have a secret relationship?" "Can a secret relationship work?" If ever you find yourself where your girlfriend or boyfriend wants to keep the relationship a secret, then maybe it's time to ponder.
First, analyze the situation to determine if it's valid or not, if it's a sin or if the situation is just a little bit complicated.
Weigh in your options– if you think you can work things out so everyone can know that you are in love, then do it. Couples' counseling is a great way to understand the depth of your relationship with your partner and know which direction you should steer it in.
Another thing to keep in mind when having a secret relationship is to think hard about the consequences, reasons, and even the validation of this choice.
Takeaway
As one of the secret relationship quotes says,
"If a relationship is a secret, you should not be in it."
Ask yourself, why are you keeping it a secret? Are the reasons valid?
If so, wouldn't some adjustments or a workaround solve it? Think and analyze your situation. Have a voice, and let your partner know what you think. There is nothing wrong with a secret relationship, but we don't want it to be the kind of relationship we will have for years to come.
Share this article on
Want to have a happier, healthier marriage?
If you feel disconnected or frustrated about the state of your marriage but want to avoid separation and/or divorce, the marriage.com course meant for married couples is an excellent resource to help you overcome the most challenging aspects of being married.
Learn More On This Topic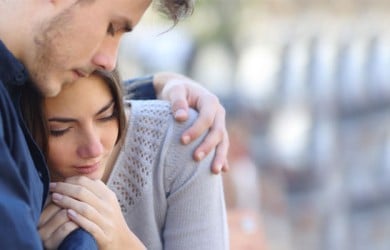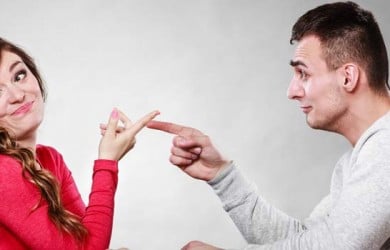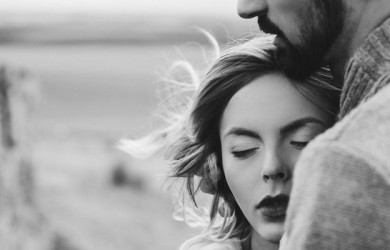 You May Also Like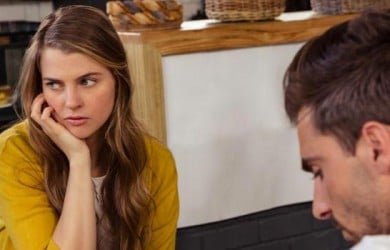 Popular Topics On Married Life