Should I Break Up With My Boyfriend? 10 Reasons to Consider
Are you going through a rough patch in your relationship? Have you asked yourself, 'Should I break up with my boyfriend?' a little too often lately? Is it just a rough patch, or has your relationship run its course?
It's normal to have doubts and question your relationship as it changes and develops over time. But, if you constantly find yourself thinking that 'I want to break up with my boyfriend,' it's time to address that concern.
Figuring out how long you should hold onto a relationship that feels emotionally unfulfilling can be tricky. Is it time to pull the plug yet, or should you give it a few more chances before giving up?
In this article, we're going to talk about 10 valid reasons to break up with your boyfriend even though breaking up with someone you love can be incredibly hard.
Should I break up with my boyfriend – 10 reasons
Asking yourself questions like 'Should I break up with my boyfriend?', 'I think I want to break up with my boyfriend, but am I doing the right thing?' can be uncomfortable. There are many excuses to break up with a guy, but you want to make sure you're doing it for the right reasons.
Here are 10 valid reasons for you to break up with your boyfriend without feeling guilty.
Also Try: Should We Break Up Quiz
1. You aren't a priority to your boyfriend
In a healthy relationship, both partners try to make each other feel valued, appreciated and loved. If your boyfriend doesn't make the time and effort to reply to your texts, return your calls, and ignores you completely, he may not value you and have started to take you for granted.
If you've been feeling neglected and insignificant in the relationship for a while now, it's better to communicate your needs to him before doing anything else. If you've just drifted apart and you both are willing to own your part to make things better, you may make the relationship work.
But, if he refuses to change the way he treats you and doesn't make an effort, even after knowing that you're feeling unfulfilled and not cared for, you should break up with your boyfriend.
Related Reading: What Is the Definition of a Healthy Relationship?
2. You're tired of bickering with him
Relationships aren't always sunshine and rainbows. Conflicts and disagreements are normal parts of any relationship. It allows you to get to know your partner better and allows resolving the issues in the relationship.
But, it's not at all acceptable if you're dealing with toxic conflict instead of normal disagreements. If you get defensive, disrespectful, and start to show contempt for each other during the fights, this relationship isn't good for either of you.
After trying to communicate to solve the issues openly, if you keep having the same fights repeatedly, you're the one who always has to apologize even if you didn't do anything wrong. It's time to call it quits.
3. Lack of trust
If you can't trust your boyfriend or he doesn't trust you, none of you can ever feel comfortable in the relationship, as trust is the cornerstone of any relationship. If he has done something to break your trust in the past, take some time and reassess whether you can forgive him and move on.
If you keep dwelling on his indiscretions, your relationship will lack stability and intimacy. Even after giving him time to rebuild trust, if he hasn't shown progress and you have a hard time trusting him, it's time to consider moving on from this relationship.
Related Reading: How to Handle a Lack of Trust in a Relationship
4. He's a controlling partner
Being in a controlling relationship can make you feel alone and drain you emotionally. Suppose your boyfriend constantly criticizes your every move, keeps tabs on your every movement, tries to isolate you from your friends and family. In that case, you might be stuck in a controlling relationship.
This is a relationship red flag that should not be ignored. If you're gaslighted often and feel suffocated in your relationship, it's time to pull the plug to keep your sanity intact. A controlling partner may guilt trap you to make you stay with them.
Look out for the signs of a controlling relationship, and if you're stuck in one, you should leave your boyfriend if they aren't willing to seek professional help and change their controlling behavior.
5. You want different things out of life
What if your boyfriend doesn't want kids in the future, and you do? Maybe you want to get married, and they prefer staying away from a lifelong commitment. Everyone is entitled to having their non-negotiable list, but a similar one is necessary for a healthy relationship.
Wanting different things doesn't necessarily indicate you should break up with your boyfriend. If both of you're willing to compromise, talk to each other about your goals, and support each other to reach them, you might make it work.
However, if being in a relationship with your boyfriend means giving up on your dreams and aspirations because they don't align with what he wants in life, it's one of the valid reasons to break up with your boyfriend.
6. He abuses you
This one right here is one of the biggest deal breakers in a relationship. Remember that abuse isn't always physical. It can be physical, emotional, sexual, financial, or substance. Many women stay in abusive relationships for many reasons.
Another problem is it can be hard to recognize the signs of emotional and verbal abuse since it takes the form of yelling, name-calling, gaslighting, and cursing instead of physical violence. It destroys your self-worth and leaves you feeling confused and hurt.
If your boyfriend abuses you in any way and apologizes afterward, whereas their behavior doesn't change, it's time to leave him. Don't let them pressure you into staying in an abusive relationship out of love.
Related Reading: Signs of Verbal and Emotional Abuse You Should Not Ignore
7. You can't be yourself around them
When you're around your boyfriend, do you feel comfortable in your skin, or do you have to act like someone else just to impress him? Does he put you down for having a different opinion than him or criticizes you for your thoughts and feelings?
You aren't supposed to feel insecure and judged by your boyfriend. If being with him means losing your sense of self and authenticity, that's a problem you need to deal with sooner rather than later.
You don't have to change yourself or act differently to fit the mold with the right person. They'd love you for who you are. If you don't feel accepted for who you are and can't be your authentic self with him, it's when to dump him and move on.
8. Your sex life is non-existent
Work pressure, mental health problems, and chronic illness can cause the sex drive to dwindle. So, it's normal for people to have less interest in sex from time to time. However, that becomes a problem when you no longer want to have sex but fantasize about other people.
Finding other people attractive while you're in a committed relationship is normal. But when you don't find your boyfriend attractive anymore, and the idea of having sex with him feels repulsive while thinking about sex with other people excites you, you need to step back and reassess.
It's not fair for either of you to be stuck in an unfulfilling relationship when the thought of starting over with someone else feels right.
9. You're staying together for the wrong reasons
If you're holding onto him because you're scared of being single or not finding a better relationship, you're going to end up resenting your partner and yourself along the way. You shouldn't stay with him just for the sake of it.
When you ask yourself, 'do I break up with him or stay?', figure out why you're still together. Is it because you still love each other or out of guilt/obligation of any sort?
If you've wanted to leave for a while, but your partner emotionally blackmails you into staying, be brave enough to break free of the negative pattern.
Do what feels right for you-you owe it to yourself.
10. The negatives outweigh the positives
No matter how much you try to keep a relationship afloat, sometimes it just doesn't work. You deserve to be with someone who makes you happy, adds value to your life, and tries to meet your needs.
Since you're wondering, 'should I break up with my boyfriend?' how about doing a relationship inventory to see where you're at? You don't need a pro-con list while your gut is always telling you to leave him.
But having one will help you to make the right decision. If thinking about your boyfriend annoys you, makes you angry and frustrated because you two have more bad days than good ones, it's high time you end things with him.
Wondering what could be some other reasons you should break up with your boyfriend? Watch this video.

Conclusion
Breaking up with your boyfriend isn't the worst thing in the world. Don't ignore the red flags or stay in a one-sided relationship out of fear. Leaving your boyfriend and looking for love again may feel intimidating, but it's something worth exploring if you aren't genuinely happy with him.
Whatever you decide to do, make sure to prioritize your mental health and wellbeing.
Share this article on
Want to have a happier, healthier marriage?
If you feel disconnected or frustrated about the state of your marriage but want to avoid separation and/or divorce, the marriage.com course meant for married couples is an excellent resource to help you overcome the most challenging aspects of being married.
Learn More On This Topic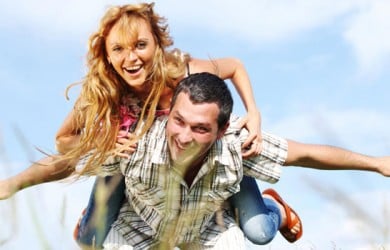 You May Also Like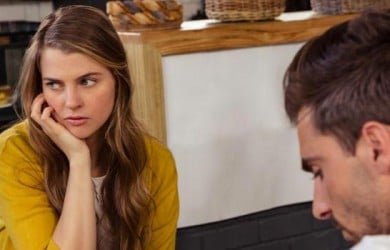 Popular Topics On Married Life