Is a Marriage Preparation Course Compulsory? 10 Benefits
A marriage preparation course is designed to help couples prepare for the ups and downs of the journey called marriage. While taking a marriage preparation course online is an easy and convenient way to strengthen your relationship, whether it is compulsory or not is a common question.
There are many reasons why individuals may take a pre-marriage course. For some, it may be church or state-sanctioned in the form of Pre Cana classes (marriage preparation course for Catholics), while other responsible adults are just looking for advice on how to have the best marriage possible.
Taking such a course builds a strong foundation for your marriage and shows your commitment to the relationship.
Imagine going to the Olympics without training for the events
Imagine trying to make a career without any education whatsoever
Imagine trying to become the President without ever learning about history
Then what makes us think that formalizing the relationship by tying the knot can suddenly prepare us for the times ahead?
It doesn't.
Now let's dive deep into why taking a pre-marriage course is important for couples to build healthier and happier relationships.
Reasons for trying a marriage preparation course
You may have been planning the D-day of union with your partner for days, months or years and are ready for "Till Death Do Us Part." If so, you aren't alone!
Couples mostly foresee and plan for the first few months or years of marriage, i.e., where to live, where to travel, how happy they would be by finally being together with their partner, brief discussions about kids and money matters, etc.
But what happens after the relationship's honeymoon phase is over and you have to settle down with your partner after marriage? Physiological changes take place at that time, which can affect your relationship. The question is – will you be ready to handle those changes?
Will your relationship struggle in the face of changed expectations or will it be smooth sailing for you and your partner?
A pre-marriage course prepares you for such eventualities and more.
You can learn a lot in an online marriage course before you tie the knot. Studies show that relational pronouns matter in a marriage. For example, couples who use the term "we" (and other couple-based pronouns) instead of "I" in everyday speech result in more positive couple behavior.
These findings indicate that language and expressions of love and affection are important for a healthy, lasting marriage. Turning yourselves from an "I" to a "We" is just one of the things you will learn in a pre-marriage class.
Here is everything you need to know about taking a marriage preparation course.
Is a marriage preparation course compulsory?
The Australian Institute of Family Studies found that adaptability is essential to a lasting marriage.
Why is this important? Because who you are at the beginning of your marriage is not always who you end up being years later.
By taking the marriage preparation course, couples learn how to grow together and be adaptable to the changes that may come their way.
Most couples make pre-marriage classes a personal choice. They want to prepare themselves for marriage by learning communication techniques and conflict resolution skills. Pre-marriage classes also help them create common goals regarding finances and family.
But there are some circumstances where a marriage course is compulsory. For example, those who belong to the Catholic Church and plan to get married must complete a Catholic marriage preparation course.
There is also a state-sanctioned marriage preparation programme that gives a discount on the application for a marriage license to couples.
After going through this, if you decide to take up the course, here's what's in store for you.
What to expect from a marriage preparation course?
You may wonder what to expect if you have never taken an online marriage preparation course.
Throughout the lesson plan, couples will learn everything they need to know about building a strong and successful marriage.
For this, couples need to sit down and do a self-paced course. The lessons contain videos, questionnaires, and activities to help couples learn more about each other. Topics covered in the course are:
Creating shared goals for a happier future

Learning the importance of compassion and empathy

Communication techniques

The importance of emotional and physical intimacy

How traditions play a role in your family life
10 benefits of an online marriage preparation course
You might be wondering, "Do you have to do a marriage course or can you skip it?" You can indeed get married without attending any preparation courses. But attending one can make your marital life much better.
Marriage preparation courses have several benefits that can help you prepare for the issues that might arise in your marriage. Here are some of them:
1. Get on the same page
You likely know your partner well when you get engaged, but there is always more to learn!
A marriage preparation course helps couples get on the same page about their future while learning communication and conflict resolution techniques to help them deal with a marriage's inevitable ups and downs.
2. Establish a stronger connection
Such courses also help them connect in a better way on an emotional level as they allow couples a chance to express their views and feelings in front of each other. They might have been hiding or ignoring these to please their partners.
Marriage preparation courses allow couples to be vulnerable in front of each other. They can bond with each other on a deeper level because of the chance to be open about their fears and expectations that the course provides.
3. Prepare for future issues
Even if couples have been dating for many years or have decided to get married after dating for a short time and believe that they "know" their partners, marriage prep courses can help them.
Marriage preparation courses take a deeper look at issues that may arise in the future (finance, intimacy, communication, etc.).
Related Reading: 

A Couple's Guide to Financially Preparing for the Future Together
4. Convenient to schedule
You can decide your schedule if you take a marriage course online instead of in person. You can also stop and start the lesson plans at your convenience.
When preparing for a wedding, you may have many things that require your time and attention. Therefore, an online marriage course can be more practical and time-efficient.
5. More familiar environment
Shy couples will also appreciate the comfortable atmosphere that online marriage preparation courses offer. No counselor is present, so you can be as open and vulnerable with your spouse as you wish.
6. No additional costs
Online courses are also convenient for couples who might have to travel or already have children since there will be no need for childcare or transportation when taking the classes.
7. Easy to access
Looking for online marriage preparation courses is much more convenient as you can do the research on them easily and compare course details and costs. You can decide which course best fits you and then make a call.
8. Fun and engaging
Moreover, the courses are set up to be fun, engaging, and enjoyable. They are specifically designed, edited and enhanced so that couples remain engaged and attentive to what the course offers.
Related Reading: 

21 Questions to Ask a Girl to Keep the Conversation Going
9. Less fear of judgment
Any marriage preparation course can make you feel vulnerable and insecure about how the person conducting the session sees you.
When the course is taking place through an online medium, it can make you feel more secure. It can help you feel less exposed and limit your fear of judgment.
Check out this video to learn more about how to get rid of the fear of judgment:
10. Less time consuming
Online courses are designed to be time efficient and compact. They try to edit out the unnecessary tangents and try to provide the couple with the relevant information in the most effective form.
Furthermore, since these marriage preparation courses are online, they cut out the time it would take for you to travel to a therapist or counselor. You can complete the course from wherever you are.
Enroll in a marriage course today to build your desired relationship!
How long is a marriage preparation course?
In a study on marital happiness, SAGE Journals randomly assigned married couples to engage in activities that were either exciting or pleasant.
Results show that couples who engaged in exciting activities had higher levels of marital satisfaction than those who spent mundane but pleasant times together.
Taking an online marriage course should be considered an exciting new adventure. You are getting to know your spouse on a deeper level for a day, a week, a month, or several months.
The length of an online marriage course is entirely up to the couple. Marriage.com's marriage courses last anywhere from 2 to 5 hours, to be attempted by a couple at their own pace.
FAQ
How long before marriage do you start a marriage preparation course?
Consider taking a marriage preparation right after you decide to get married. The sooner you start attending these sessions, the more promptly you can start working on your relationship.
The courses themselves take a limited amount of time. However, the work and improvements they compel you to make can take a while to implement. So, start the course at the earliest possible chance.
Summing up
Going through marital classes will show your spouse-to-be that you care and help you get on the same page about the future of your relationship.
So it is not a question whether a marriage preparation course is mandatory. Taking such a course is necessary to ensure that the castle of romance you build has a strong foundation.
Whether you're searching for a marriage preparation course online for free or you have the resources to devote time and finances to your lessons, there has never been a better time to take a pre-marriage course.
Share this article on
Want to have a happier, healthier marriage?
If you feel disconnected or frustrated about the state of your marriage but want to avoid separation and/or divorce, the marriage.com course meant for married couples is an excellent resource to help you overcome the most challenging aspects of being married.
More On This Topic
You May Also Like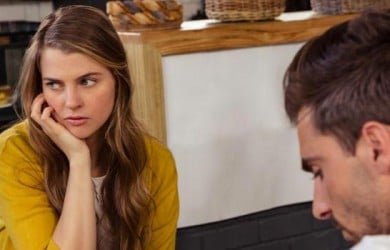 Popular Topics On Married Life