21 Questions to Ask a Girl to Keep the Conversation Going
Do you get intimidated while talking to girls? Do you ever feel that you could use some inspiration on questions to ask a girl? Here is a thing that can help you – The 21 questions to ask a girl game.
If your answer is 'yes', you are not alone. We've all been there!
You feel like putting your best foot forward while talking to a girl you like. Also, you hope to ask some interesting questions to a girl that could strike up an enjoyable conversation with her.
There are many good questions to help you go through an engaging conversation. You can significantly reduce the awkwardness of small talk once you start asking the right questions.
How to play the 21 question game?
The 21 questions game, as the name suggests, involves asking people 21 different questions about almost anything. In this article, the game will be about 21 questions to ask a girl.
It could include questions about their experiences, lifestyle, likes, dislikes, expectations, and more. These questions might give you a better insight into who they are as a person.
The 21 questions game rules
To play the 21 question game, two or more people can begin. One person is chosen among the group, who is asked 21 questions in total. Anybody can ask the questions. In this context, you can ask these questions to the girl you like or wish to build a connection with.
When one person has answered all the 21 questions, the game can be moved to another player, who will now be asked questions.
When playing this game with a potential love interest, these are the 21 questions to ask a girl. You can also answer these questions simultaneously to help her know you more.
Here is more insight on how to play the game.
Best questions to ask during the 21 questions game
Know her likes and dislikes

Every relationship starts with getting to know someone's personality, likes, and dislikes, and there are many possibilities. Here are 21 questions to ask a girl, and the first five will help you better understand her likes and dislikes.
Here are some questions to ask and get to know her better.
1. How do you react to compliments?
Among the first few things to ask a girl is how she responds to compliments. This is how you can find out whether she is a shy person and start from there.
Related Reading: 

How to Compliment a Girl- 15+ Best Compliments for Girls
2. How seriously do you take horoscopes?
If you are deciding between many questions to ask a girl, this question will help you initiate whether your zodiac signs match.
3. What do you find most attractive in both the sexes?
This is one of the personal questions to ask a girl, and it can reveal a lot about the person's preferences and help deepen the conversation.
4. What is your favorite joke?
This is one of the questions to ask a girl to get to know her. You can understand her sense of humor with this question.
Sometimes you need random questions and then slowly progress to a more meaningful conversation.
5. Are you a dog or a cat person?
Using this question to ask a girl, you are extending the conversation. You might also find out the propensity they have to pets, and which one do they prefer.
The next category in 21 questions to ask a girl are questions about her core values. By knowing the right questions to ask, you are opening the possibility to connect with the person deeper.
Related Reading: 

21 Questions to Ask a Girl to Spark an Engaging Conversation
Show genuine interest and give your best to understand her values and core principles. This is how you can get the best out of all the questions to ask your sweetheart.
6. What is your strongest belief that you don't easily tell people?
Another example and one of the interesting questions to ask a girl and open many different subjects! This is one of the romantic questions to ask a girl.
7. What makes you unique from other people?
What are some good questions to ask a girl? Try this one.
You want to learn what her thoughts are about herself and how she sees herself.
8. Do you believe in fate or free will?
"What questions to ask a girl?"
Ask this one. This way, you are going to understand her thoughts and beliefs about more personal perspectives on life.
9. How would you describe emotional intimacy?
People have different understandings of intimacy, and it is good to open this subject from the start. It can tell you a lot about the person's core values.
Related Reading:

 4 Main Definitions of Intimacy and What they Mean For You
The next step in 21 questions to ask a girl is to know if you are a suitable partner for her and vice versa.
When thinking about the questions, you want to be personable and find out if she likes you after all.
There are many exciting questions, and you can choose one that fits your situation the best. Whether you need questions to ask your ladylove over text or questions to ask her in person, these are the ones that you cannot go wrong with.
10. What characteristics do you desire in your partner?
Among many questions, this is the closest you can get to find out if your relationship will work.
11. Tell me about the weirdest relationship you had.
What are some great questions to ask a girl? If you want to know her take on relationships and love, this one might be a good question.
Find out what she wants and doesn't want.
12. Do you like adventures?
Looking for engaging conversation questions to ask a girl?
Why not ask her about adventures and how she looks at them. Maybe you find out that you have more in common than you first thought.
Also Try 

What Kind Of A Partner Are You?
13. What are your deal-breakers in a relationship?
This can tell you how important certain things are for the girl you are pursuing. Knowing this right off the bat is essential to ensure you both are on the same page.
Related Reading: 

21 Deal Breakers in a Relationship That Are Non-Negotiable
Among the 21 questions to ask a girl, it would be great to consider the ones you can get to know her lifestyle. Here are some suggestions.
14. Do you prefer routine or spontaneity?
One of the general questions to ask a girl include this.
Learn about her typical day. This will tell you if both of you will get along in regular, mundane life or not.
15. Do you like working out?
This question will tell you how seriously she takes her health and fitness, especially if it means a lot to you. Maybe you can do workouts together!
16. How would you describe your perfect day?
See if the both of you match when it comes to what you like to do for fun. This can be important for overall compatibility.
17. Who is your favorite designer?
Girls love fashion, and you can perhaps get an idea for a gift. You might also understand her inclinations when it comes to fashion –
Related Reading: 

100+ Questions to Ask Your Girlfriend & Know Her Better
If you want to win the girl, put a smile on her face. There are many funny questions to ask a girl.
18. What is your favorite superpower?
You might think you can guess, but girls are full of surprises. Maybe she finds out you are her superhuman, too!
19. If you could make out with any cartoon character, who would it be?
This is both cute and funny. You can go on to talk about the cartoons you watched as children, which can be a good walk down memory lane.
20. What is worse, a bad hair day or muffin top?
Give yourself permission to be playful. It will also help to keep the conversation a good mix of deep and fun.
21. What is one silly habit of yours that you do not like to tell people?
If she answers this, not only will it be a fun conversation, but it will also show how much she is willing to open up to you.
Related Reading: 

101 Sexy Questions to Ask Your Partner
Takeaway
These were a few examples out of many questions to ask a girl. You can use these questions as inspiration or use them the way they are given.
But, eventually, use your discretion because every girl is unique with a unique set of preferences, likes, and dislikes.
Every right question is a possibility to connect and learn about the girl you are interested in. Use the questions wisely!
Share this article on
Want to have a happier, healthier marriage?
If you feel disconnected or frustrated about the state of your marriage but want to avoid separation and/or divorce, the marriage.com course meant for married couples is an excellent resource to help you overcome the most challenging aspects of being married.
More On This Topic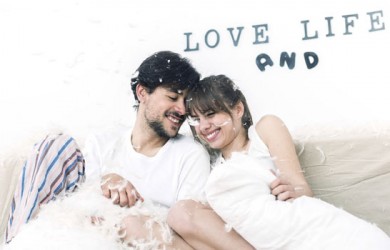 You May Also Like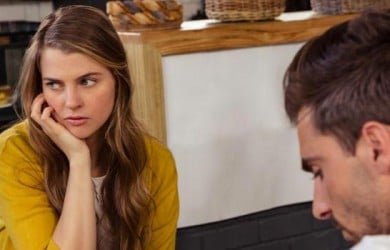 Popular Topics On Married Life