How to Love an Overthinker: 15 Tips to Strengthen your Relationship
Are you dating a person that often overthinks situations? If you are, this is no cause for concern. Overthinkers have special personality traits that make them unique, but it can be challenging to love one at times. However, this article will tell you more about how to love an overthinker. Keep reading for more details.
Related Reading- 10 Characteristics of a Good Partner  
Is it healthy to date or love an overthinker?
There is nothing wrong with dating an overthinker. This type of person needs reassurance throughout your relationship and likes to know what is going on with you in great detail.
In other words, there may be some aspects of their behavior that you have to get used to when you date an overthinker. Of course, with a bit of love and care on your part, this isn't too difficult to accomplish.
If you are wondering if you are an overthinker, you can watch this video to find out:
15 Tips on How To Love An Overthinker
When you wonder how to love an overthinker, here are 15 tips that you should consider.
1. Communication is key
If you are concerned about how to deal with an overthinker in a relationship, you should understand that the first thing you may have to work on is your communication. An overthinker will need you to communicate with them.
It helps if you can authentically do this without getting upset about the level of detail they may want to hear from you. Research indicates when an individual feels heard and respected in a relationship, they may be able to sleep better.
Those with an overthinker personality may have issues sleeping in the first place, but when you are there for them, this may allow them to sleep better at night.
2. Give them their space
Overthinkers in a relationship will likely need their space from time to time. There are undoubtedly many thoughts going through their head in many situations, and they might require time to deal with them.
When you give them the space they need to process these thoughts, they will most likely appreciate this.
Related Reading- Let There Be Some Space in Your Relationship
3. Decision making may be difficult
Dating an overthinking woman may lead you to make decisions often when she isn't able to make them. This could be anything from determining what to eat or something more extensive like where you want to go on vacation.
An overthinker generally won't like surprises and may want to be able to find out details to plan after the fact. Essentially, they might have an issue deciding, but they could be fine with it once it is made. However, they may also need to know a significant amount of information about what's going on.
Related Reading- 21 Ways to Deal with an Indecisive Partner
4. They aren't to blame
Once you are dating someone who overthinks, your first reaction may be to contemplate that they can control their thoughts and stop them if they try. This is unlikely to be the case.
Chances are your mate has tried to slow down their thoughts and process them, and this may not have worked for them. Instead of feeling like their overthinking makes them a little bit unusual, talk to them about their thought process. This could provide you with information to understand them better.
5. Be truthful
One of the main traits of an overthinker is that they do not want to be lied to. This means that you have to be genuine with them when you are with them. You shouldn't simply go through the motions when you speak with them. Always listen to what they say and tell the truth when they ask you questions.
Something else they may not be able to handle from their mate is if you aren't apparent when you are talking to them. It is okay to tell them exactly how you feel, so remember this.
Related Reading- Why Honesty in a Relationship Is So Important
6. Don't get frustrated
It can be trying to know what to say to an overthinker at all times, but this is to be expected. Moreover, it is something that can happen to any couple. When you are getting frustrated, take a few deep breaths and consider how your mate feels about the situation.
A few more ways to work through frustration are to write your thoughts down or to try another activity. For example, you may want to play video games or take a walk until you can change your perspective.
They may need you to be a little more patient with them, even if you already have a lot on your plate. When you can do this, it will make a big difference and can give you both the reassurance that you need.
7. Be on their side
Another tip to remember about how to love an overthinker is to always be on their side. When they need your help with something, be there to lend a hand.
Or, if they need you to do something else, such as being supportive while they figure things out by themselves, this is the correct course of action.
While dating an overthinker man may mean that they don't always feel the same from day to day, it doesn't mean that they won't also have your back when you need something. You will be able to count on them too.
8. Confidence is necessary
In your relationship dating an overthinker, confidence is a trait you will need to possess. You must be sure of what you are doing when your partner is not. For example, if they need you to offer them support and guidance and make decisions for them one day, this is something you will have to be sure that you can do.
If you are unsure, it is necessary to be as open and honest as possible with them about what you can do and what you can't do. At the same time, you should ensure that you are doing what you can. Don't simply check out because you don't want to do something.
Related Reading- 20 Things You Can Do To Feel More Confident In A Relationship
9. Choose your words carefully
Remember that an overthinker will think about all the words that you say to them many times over, which could take place over multiple days. This is a good reason why you should consider the things you say to them.
Even if you feel defensive or upset with them, it is important to be respectful of their feelings. Consider that they don't process thoughts the same way you do; this isn't a flaw. It is simply a difference that you have. It would help if you understood that you can always trust the overthinker, even when you are upset with them.
10. Show them you care
Being in the process of understanding how to love an overthinker can be something that causes you to learn a lot, and it could take a while to get everything just right. However, showing your partner you care can go a long way.
Having their back and picking up the slack when they need you to are both ways to help them understand how much they mean to you. Moreover, you can tell them how you feel about them whenever you wish to.
Related Reading- 8 Ways to Infuse Romance & Show Love To Your Partner
11. Don't pile more problems on
Something you should never do is pile more problems onto an overthinker. This is especially important if they are having a trying day. Imagine how you would feel if an individual piled on more stress than you could cope with on a given day. This could be similar to how an overthinker feels.
There will be time to address your problems as soon as your partner feels better. Moreover, if you are experiencing stress, you may be able to lower your stress level by helping other people with their problems or taking a little time for yourself. These are solutions to consider when you feel stressed and cannot work through it right away.
12. Encouragement is important
Another necessary facet to consider on how to date an overthinker is that they will need a lot of encouragement. If this is an issue for you, this may not be the type of individual that you should date.
On the other hand, if encouraging your partner is no big deal to you, then you will likely be able to build a strong bond with someone that is an overthinker.
They will need plenty of encouragement and support. It will also help to understand when they need you to be close to them and when they require their own space.
13. There will be questions
Something else that you must know about how to love an overthinker is that they will ask you many questions. This isn't because they are nosy; they need to be made aware of details, even if you consider them small.
An overthinker may be picturing your whole day in their mind and want to know more about what you went through. Try your best to answer their questions truthfully and without getting upset. They probably wouldn't ask you these things if they didn't care and wanted to know more about you.
Related Reading- 140 Questions for Couples to Ask Each Other
14. Ups and downs are possible
If you can imagine what it is like to be overthinking love for someone, you might be able to put yourself in the shoes of a person who overthinks. As you may understand, when you think about the things you say and the decisions you make over and over in your mind, this could cause you to feel a wide range of emotions.
Be sure that you are there for your partner no matter how they feel and that you know that you are on their team and ready to talk when they feel the need.
Related Reading- 9 Ways to Manage the Ups and Downs in Your Relationship – Expert Advice
15. Appreciate your differences
There are probably many differences between you and your mate when you love an overthinker. This is something that you should cherish. Consider how they are different from you and why that makes your relationship so distinctive.
Perhaps your partner tells you how much they appreciate the things you do for them, or you like how they are so curious about everything that happens to you each day. In many cases, an overthinker will be aware of how they act and value all you do for them. This is something you might not find in other relationships.
Related Reading- How to Stay Together When You Are Different From Each Other
Why is it hard to love an overthinker?
It may be hard to love an overthinker because there are times when you have to step up in the relationship. You might have to make decisions, offer support, and give them their space when you feel like you need some of these things yourself.
However, this doesn't mean that you won't get anything back from your mate. They will be able to love and support you, but there may be times when they are unsure of themselves and need you to understand and respect this.
The key is to keep learning how to love an overthinker. This can provide you with the tools you need to have a healthy relationship.
What should you not say to an overthinker?
It would help if you never told someone that is an overthinker that they should stop overthinking things. This will not be helpful and can be next to impossible for them to achieve.
Consider how you would feel being an overthinker in a relationship. Would you want someone to tell you not to think or not to think as much? This can be hurtful and disrespectful. Always choose your words carefully when you talk to your partner. They will often return the favor.
What should you say to an overthinker?
Things that can be helpful to say to an overthinker include that you are there for them and you support them. Make sure that you are being truthful, though. An overthinker might not respond well when you tell them something they want to hear.
Another tip on how to love an overthinker is to be willing to roll with the punches. They need to know that you are okay with providing them with the support they need.
Related Reading- 15 Things You Should Never Say to Your Partner
Conclusion
When it comes to how to love an overthinker, there are many things that you should know. They will need you to make decisions, be honest with them, and give them their space. If you can accomplish these tasks, this may be the right fit for you.
Be sure to do more research and keep learning for additional help on loving an overthinker, so you can change your behavior when necessary.
Share this article on
Want to have a happier, healthier marriage?
If you feel disconnected or frustrated about the state of your marriage but want to avoid separation and/or divorce, the marriage.com course meant for married couples is an excellent resource to help you overcome the most challenging aspects of being married.
Learn More On This Topic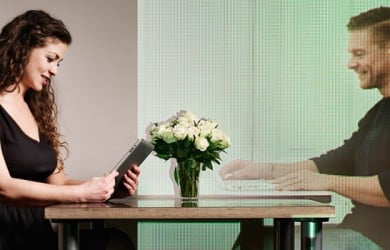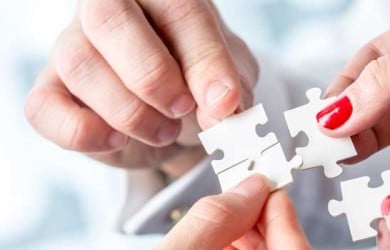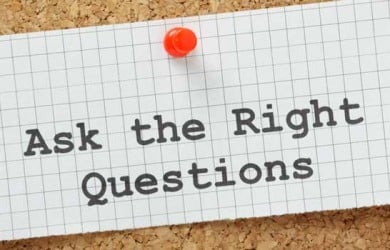 You May Also Like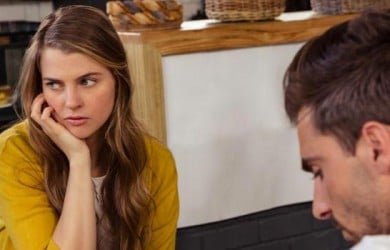 Popular Topics On Married Life