17 Effective Ways to Deal With Disappointment in Relationships
Disappointment is an inevitable part of any relationship. Whether you are dating, married, or in any other form of a romantic partnership, there can be moments when you feel let down or hurt.
However, it's essential to understand that disappointment in relationships doesn't have to be the end; it can be an opportunity for growth and stronger emotional connections.
Here, we will explore what leads to feeling disappointed in relationships and how to deal with disappointment in a relationship in a healthy and constructive manner.
What is disappointment in relationships?
Disappointment in relationships can refer to the emotional distress or dissatisfaction experienced when one's expectations and desires in a romantic or interpersonal partnership are unmet.
It can stem from various sources, such as unfulfilled hopes, broken promises, or differing values and priorities between partners. This feeling can arise when the relationship falls short of what was envisioned or when trust is breached.
Managing disappointment in relationships involves communication, empathy, and compromise to address underlying issues and work toward a healthier, more fulfilling connection or, in some cases, to make informed decisions about the relationship's future.
5 possible causes of disappointment in a relationship
Disappointment in relationships can be a challenging and emotionally taxing experience, which can arise from a combination of factors. Here are some common causes of disappointment stage in relationships:
1. Unmet expectations
Disappointment can arise when individuals hold different expectations for their relationship's direction. It can stem from unspoken hopes or unmet desires, leading to frustration and disillusionment as reality fails to align with what was envisioned.
Addressing and managing these disparities in expectations is crucial for maintaining a healthy partnership.
2. Communication issues
Poor communication can be a breeding ground for disappointment. When couples fail to effectively convey their feelings, concerns, and needs, misunderstandings can persist, and critical issues may remain unresolved.
A lack of connection can exacerbate disappointment and hinder the growth of a satisfying relationship.
3. Trust betrayal
The breach of trust can be a significant cause of disappointment in relationships. Whether through broken promises, deceit, or infidelity, trust violations can shatter the foundation of a partnership.
Rebuilding trust is a complex and often lengthy process, but it's essential for healing and restoring the relationship.
4. Differing values
Disappointment can result from fundamental differences in values, life goals, or priorities between partners.
As these disparities become evident over time, individuals may feel increasingly disconnected from their partner, leading to disappointment as they realize the extent of their incompatibility.
5. Neglect and undervaluation
Feeling unappreciated, ignored, or taken for granted can breed disappointment. Emotional neglect can erode the bond between partners as individuals seek validation, emotional support, and a sense of importance within their relationship.
Addressing these feelings of neglect is vital for rekindling connection and reducing disappointment.
5 things that may lead to feeling disappointed in relationships
Disappointment in relationships can feel like an emotional storm cloud looming on the horizon. It's a sentiment that can stem from various sources, including expectations that are not being met, some of which are deeply rooted in our expectations and communication patterns.
Let's explore some common pathways that can lead to feeling disappointed in relationships:
1. Unrealistic expectations
One common cause of disappointment in relationships is having unrealistic expectations. People may create an idealized image of their partner or relationship.
When reality doesn't align with these fantasies, disappointment sets in. It's crucial to acknowledge that no one is perfect, and relationships require compromise and effort from both parties.
2. Lack of communication
Communication is the foundation of any healthy relationship. When partners fail to communicate effectively, misunderstandings and unmet needs can lead to disappointment.
Open and honest conversations are essential for addressing concerns and maintaining a strong connection.
3. Neglecting self-care
Sometimes, individuals neglect their well-being in the pursuit of a relationship. Self-care can result in disappointment and resentment when it takes a back seat.
It's vital to prioritize self-love and self-care to maintain a healthy balance in the relationship.
4. Unresolved conflicts
Unresolved conflicts can be a breeding ground for disappointment. When issues are left unaddressed, they may fester and grow, causing emotional distance between partners.
Learning how to resolve conflicts constructively is crucial for preventing disappointment from taking root.
5. Comparing to others
Comparing your relationship to those of others can be a significant source of disappointment. Every relationship is unique; what works for one couple may not work for another.
It's essential to focus on your relationship's strengths and challenges rather than measure it against other people's relationships.
17 ways to deal with disappointment in relationships
Now that we've explored some common causes of disappointment in relationships, let's delve into some effective ways to deal with disappointment in a constructive manner. If you follow these tips, you might be able to avoid things that can lead to disappointment.
1. Verbalize what your expectations are
Your partner may find knowing what you expect from them challenging unless you tell them. If you stew in anger each night because they have not taken out the garbage again without you asking them to, how about approaching the issue in a non-confrontational way?
Say something like, "Hey…you know what would make me truly happy? You take out the trash right after we wash the dinner dishes!" And when your partner does the chore, giving them positive reinforcement might motivate them to keep repeating this process without you asking them.
Expectations should be more like agreements. When you communicate what you need from your partner, do this with the goal of the two of you reaching bilateral, consensual agreements.
Invite your partner into the agreement (expectation) discussion. A dialogue coming from a place of respect and love is the first step in how to express disappointment in a relationship.
2. Timing is everything
A conversation about disappointment in relationships should be held at a time when you are both calm, rested, fed, and feeling at your best.
While you may feel like you want to have the conversation at the precise moment your partner has done something to disappoint you, try to avoid that.
You do not want an emotional, dramatic flare-up to disrupt what could be a meaningful, productive talk about the effects of disappointment on your relationship.
3. Stay on topic
When communicating with your partner, stick to the topic at hand.
If you are going to tell someone you are disappointed in them, it is healthier to focus on the 'single source of the disappointment' and not give them a list of all the ills they have caused you over the past month.
Sure, the topic you are bringing up may be related to other relationship disappointments, but save those for another discussion. This can also help the other person understand what to say when someone is disappointed in you.
4. Learn to compromise
When talking about disappointment, the focus should not be on "winning" the discussion but on sharing your feelings with your partner so that he understands your viewpoint.
You should also make time to listen to how they feel or why they choose certain actions. Let your partner know what you want them to do differently, but don't expect to control their actions.
In the end, finding a mutual solution to the problem matters. Compromise can be key in heading off disappointment in relationships.
5. Never take things personally
When your partner does not meet your expectations, you may tend to internalize their actions. Let's say you were expecting your new boyfriend to make plans with you for the weekend.
But it is Friday night, and he still hasn't texted you. If you take this personally, you may start thinking that you are not good enough or have negative thoughts such as he isn't interested in me, I'm unworthy, etc.
If you let go of taking things personally, your emotional well-being can be preserved. You do you, let them do them.
Letting go frees you to practice more self-compassion. Otherwise, you may feel like you are being taken for granted in a relationship or disappointed when someone you love hurts you, which is unhealthy for a relationship.
6. Look for effort, not perfection
Keeping the first example in mind, your spouse may slip up from time to time. When they neglect to take the trash out, instead of an exasperated sigh, just remember that nobody's perfect.
Hand him the trash bag with a "thanks" and leave it at that. You are on the right track as long as there is a consistent effort.
7. Don't assume their worldview is similar to yours
A lot of times, we experience disappointment in relationships because we think the other person sees things and cares about things as we do.
You should understand that this is an assumption that is guaranteed to bring on anger and disappointment. Remember, each person has their way of interpreting things. Ask them what theirs is.
8. Let go of expecting your happiness to come from your partner
If you rely on your partner to make you happy, to validate your self-esteem, and to give you approval, you may experience disappointment in your relationship.
Personal happiness is not something you want to place in the hands of your partner or spouse. You want to self-cultivate this. Give yourself what you need, whether it is compassion, nurturing, admiration, or self-love.
When you take responsibility for creating your own enriching life, you may find that things are much less dramatic when people disappoint you. Yes, a relationship should add to your happiness, but not be the exclusive source of your happiness.
9. Be the person you'd like to be in love with
Like the point above, become someone who may not disappoint you. You cannot control a partner's actions, but you can control your own.
So be that confident, reliable, loving, communicative, responsible partner. You may find that this draws others with those same characteristics into your universe.
10. Be ready to walk away
Sometimes, relationships can be disappointing to such an extent that there is no amount of work you can do to change things. Sometimes, you may find yourself saying, "I had no expectations, and I'm still disappointed."
Leaving it may be the right thing for you to do if you are at that point in a relationship. It is not healthy to remain in a situation where you are accepting disappointment each and every day.
It can sap the joy out of you. Leaving a relationship might be the best way to understand how to get over a disappointment.
11. Practice self-compassion
When dealing with disappointment in relationships, it's crucial to extend the same kindness and understanding to yourself that you would offer to a friend.
Instead of blaming yourself or dwelling on your perceived shortcomings, remind yourself that everyone faces disappointments in life, which doesn't define your worth or value.
12. Seek support from friends or a therapist
Don't hesitate to contact friends or a professional therapist when dealing with relationship disappointment.
Conveying your feelings to a trusted friend or seeking guidance from a therapist can provide valuable insights, emotional support, and a safe space to process your emotions.
13. Focus on your personal growth
Use the experience of disappointment as an opportunity for personal growth and self-improvement. Channel your energy into activities that make you feel fulfilled and help you grow, which is essential in understanding how to overcome disappointment in a relationship.
Pursuing your passions and hobbies can boost your self-esteem and resilience.
14. Set healthy boundaries
Establishing clear boundaries in your relationship can help prevent recurring disappointments. Communicate your boundaries with your partner and ensure they understand and respect them.
Healthy boundaries can establish a sense of safety and predictability in a relationship.
15. Practice active listening
Effective communication is key to resolving and preventing disappointment in relationships.
Practice active listening by genuinely hearing and understanding your partner's perspective and feelings. This can encourage empathy and lead to more productive discussions.
16. Embrace the power of forgiveness
Forgiveness can be a powerful tool for recovery and moving forward. While addressing the issue that is causing disappointment is essential, holding onto grudges and resentment can hinder relationship growth.
Forgiving your partner, and sometimes even yourself can lead to emotional liberation.
Watch marriage Pastor Jeremy Black as he shares effective tips on how to forgive your spouse for hurting you in this video:
17. Keep a long-term perspective
In the face of disappointment, remind yourself of the bigger picture. Relationships are journeys filled with ups and downs.
Focus on the long-term commitment and the love you share rather than fixating on momentary disappointments. This perspective can help you navigate challenges with resilience and patience.
Commonly asked questions
Disappointment is a universal emotion that can arise in various aspects of life, affecting our emotional well-being. Disappointment can be challenging, whether a personal setback, a letdown in a relationship, or unmet expectations.
Here are concise answers to some commonly asked questions about disappointment:
Is feeling disappointed good for you?
Feeling disappointed can be a catalyst for personal growth. It can motivate introspection and lead to positive changes, pushing you to set realistic expectations and strive for better outcomes in the future.
Can you be disappointed by someone you love?
Yes, it's possible to experience disappointment from loved ones. When they don't meet your expectations or act in ways that hurt you, it can lead to feelings of disappointment, which can be especially painful due to the emotional investment.
Why does disappointment hurt so much?
Disappointment can hurt because it typically involves dashed hopes and unmet expectations. The gap between what you anticipated and reality can trigger a range of negative emotions, including sadness, frustration, and even anger.
How do you lift your mood after a disappointment?
To lift your mood after disappointment, focus on self-care. Engage in activities that bring joy, talk to a supportive friend, practice mindfulness, or seek professional help. Time and self-compassion are essential in the healing process.
What is romantic disappointment?
Romantic disappointment occurs when your expectations or desires in a romantic relationship are unfulfilled. It can result from unreciprocated feelings, broken promises, or relationship issues, leading to sadness and heartache. Effective communication and self-reflection are vital in addressing it.
Wrapping up
Life does contain disappointments, and relationships are no exception. But with some adjustments to our personal expectations and respect for other people's individual backgrounds, cultures, and experiences, we can lessen the disappointments we feel, especially disappointment in relationships.
All it takes is some changes in how we perceive things, and we can keep relationship disappointment from constantly knocking at our door.
Share this article on
Want to have a happier, healthier marriage?
If you feel disconnected or frustrated about the state of your marriage but want to avoid separation and/or divorce, the marriage.com course meant for married couples is an excellent resource to help you overcome the most challenging aspects of being married.
Learn More On This Topic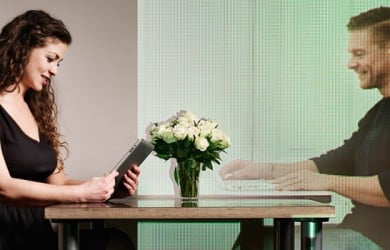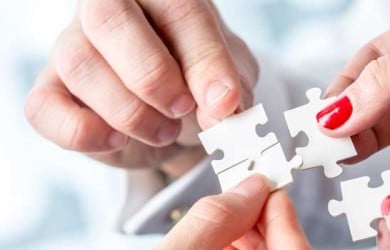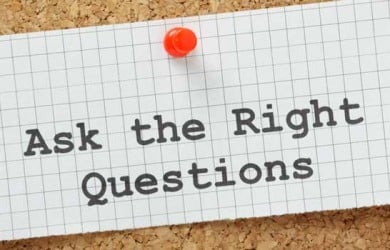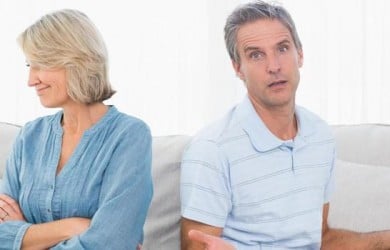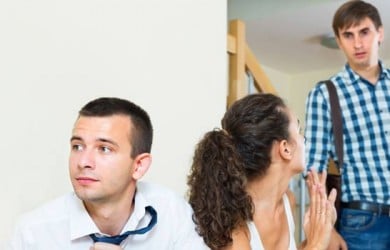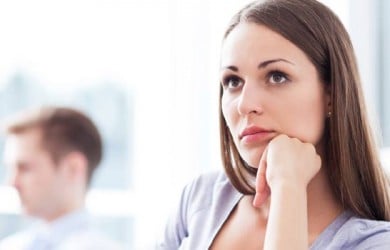 You May Also Like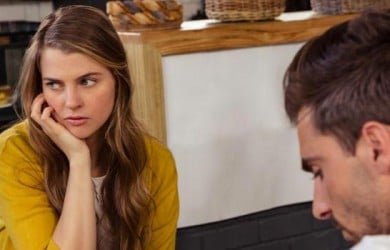 Recent Articles
Popular Topics On Married Life