What Is the 7-Year Itch And Will It Hurt Your Relationship?
Celebrating seven years together is undoubtedly an achievement, but this milestone isn't without its challenges.
After all, it's during this time when many couples experience what's called the "7 years itch," wherein one or both parties experience a level of dissatisfaction or boredom with their long-term relationship.
While it's considered normal to fall into a slump after being with the same person for a while, this unique phenomenon can still be tough to address, especially if you're unsure of what it is.
So, what is the 7-year itch, and how does it affect relationships? Moreover, is there anything you can do to prevent it?
The 7 years itch – an overview
Relationships are admittedly complex, and committing yourself to a single person can be even more so for the rest of your life.
However, many couples had stood the test of time and managed to make it work, even when their circumstances were unfavorable or near-impossible. So, why do many people say that the
7th year of marriage is the hardest?
In this case, the difficulties you and your partner face upon reaching the 7 year mark in a relationship might be due to what many call the "seven-year itch."
What is the 7 year itch? As mentioned, this is when one or both parties involved feel a level of dissatisfaction, and sometimes boredom, with the relationship.
In some cases, these feelings become too intense and incredibly difficult to ignore that it incites more conflicts in the relationship, further dividing the couple.
While conflicts are a natural part of relationships, too much of them can put a large amount of strain on your marriage, which can be detrimental both to your relationship and overall health.
The seven-year itch psychology – is it real, and does it put your relationship at risk?
So, is the seven-year itch real? Is it a steadfast rule for couples? Whether or not it's real, there has been some evidence to support its existence.
According to the American Psychological Association or APA, the chances of divorce are 50% higher in couples marrying for the first time, with most marriages ending at the seven- or eight-year mark.
Aside from this, other studies have shown that these figures are typically low during the first few months or years of the marriage, then slowly increase before reaching their peak and lowering again.
So, what does this mean for you and your partner? Does this mean your marriage will inevitably end?
While no one enters a relationship or marriage expecting it to fail, it can be admittedly tough to sustain the same level of affection and energy you had during the earlier parts of your relationship.
However, experiencing a 7 year itch relationship crisis doesn't mean that your relationship or marriage is doomed, nor does it mean that it will inevitably happen to you and your partner.
In fact, there are some ways you can prevent this slump from happening or resolve it when it does.
So, why do couples break up after 7 years? In most cases, the problems you might experience at this time often stem from various issues you and your partner have yet to address.
These can be communication problems, commitment issues, or financial problems that can put a strain on your relationship.
So, what can you do to overcome this crisis?
Related Reading: How to Handle Relationship Problems Like a Pro
Top 10 tips to prevent or resolve the 7 year itch relationship crisis
So, what can you do when you experience these 7 year relationship problems? In this case, you can try the following tips.
1. Introspect and analyze your situation
One 7 year itch relationship advice you can try is to take some time to reflect and think about your current situation.
For example, if you feel stuck or exhausted, you can ask yourself, is the relationship or marriage causing these feelings?
Or is it just a general feeling of restlessness, and you're only focusing on your relationship?
Identifying what's causing this "itch" can help you understand what you need to do to address these feelings and find a solution that works for both of you.
2. Put it onto a pen and paper
In line with the previous tip, putting your thoughts and feelings onto pen and paper can help you see things from a clearer perspective.
It can be an excellent way to explore your thoughts and feelings without voicing them out loud or sharing them if you're uncomfortable.
After all, you can share everything you need to in your journal without the fear of being judged or misunderstood. It can serve as a safe space while you work things out by yourself first.
3. Remind yourself of what you love about your partner
When you're in a seven-year itch relationship, it can be tough to remember the good times you had or why you're together.
However, if you're determined to make your marriage work, it can be a good idea to take some time and remind yourself that it wasn't always bad.
Reminding yourself all the things you love about your partner or spouse can help reduce that "itch." Moreover, it can help reignite that spark and make you feel grateful again for their presence in your life.
Related Reading: What to Do When It Feels Like the Spark Is Gone
4. Talk it out
Communication is critical for any relationship, romantic or otherwise. So, if you think you're experiencing the 7 years itch, it might be a good idea to talk it out with your partner, especially once you've taken the time to think things through.
After all, you're in this with them, and communicating what you're feeling or thinking will allow them to help you come up with potential solutions that can strengthen your marriage.
However, it's best to approach this topic with caution and respect, avoiding potentially blaming your partner for what's happening. After all, you want to resolve the issue, not make it worse.
5. Become involved in each other's interests
When you're experiencing the 7 years itch, it can be easy to become resentful of your partner's interests, especially if you're not interested in them.
Similarly, your partner might feel like they're no longer a part of your life if you don't include them in yours.
So, in this case, one way you can address your 7 year relationship problems is by making an effort to become more involved in each other's independent hobbies and interests.
Doing so might help bring you closer together and allow you to explore something new with each other, extinguishing that yearning for novelty.
6. Be more affectionate with each other
While sharing something with your partner beyond what's physical is always good, studies have shown that physical touch offers numerous benefits to people, especially in relationships.
Being physically affectionate with your partner can help bring you closer together.
In this case, being physically closer doesn't necessarily mean sexual intimacy; it can be simply holding hands or giving a peck on the cheek before and after work.
Here is a video that will help you build healthy relationship habits:
7. Make time for each other
With most people leading busy lives, it can be easy to forget spending time with your partner, especially if both of you have other urgent priorities.
However, similar to how physical touch can help strengthen your relationship, making time for your partner can help strengthen your bond.
So, one piece of 7 year itch relationship advice you can try is to set aside some time just for the two of you.
Even if you have kids, having some alone time together can help rekindle that fire and allow you to remember why you chose each other in the first place.
Related Reading: Making Time For You And Your Spouse
8. Learn to accept and embrace the different stages in your relationship
Like with most aspects of life, changes in your relationship are often inevitable, and it might be best to accept and embrace them.
In this case, it might help you and your partner overcome the 7 years itch if you accept that the "honeymoon phase" of your marriage wasn't designed to last.
Of course, this doesn't mean you can't keep the romance alive because you actually can.
However, accepting the honeymoon phase doesn't only mean that as your relationship progresses, so will your emotions.
In this case, that initial euphoria you felt by being with someone new will eventually turn into a more stable feeling of attachment. So, by learning to accept and embrace this new stage, along with all future stages, you can appreciate what you have now.
9. Let go of the idea of a "perfect relationship"
Similar to accepting that the honeymoon phase typically doesn't last, it might also be best if you let go of the idea that a relationship has to be "perfect."
After all, you and your partner are only human, and there will be bad days along with the good days while you're together.
So, by letting go of the idea that relationships have to be perfect, that slumps like the 7 years itch and conflicts don't happen, you can better appreciate the good days and reduce the chances of feeling dissatisfied or bored with your partner.
10. Try couples' counseling
In some cases, asking for help from someone outside the relationship can help prevent the 7 years itch, especially if both of you feel too emotional regarding the situation or are dealing with other issues.
However, it would be best to go to someone skilled and capable of handling complex issues like this to ensure that you resolve the issue, not further aggravate this.
In this case, going to an experienced couples' counselor can provide you and your partner a fresh and more objective perspective. They can even suggest potential solutions to what you're going through and help you and your partner deal with it more appropriately.
Similarly, counselors can also help you learn how to get over a 7 year relationship should you and your partner end things.
Also Try: Should You Try Couples Counseling Quiz
Conclusion
Relationships can undoubtedly be challenging, especially if you have been with someone as long as you have. In some cases, this can lead to the 7 years itch, which sometimes results in breakups and divorces.
However, as complex as the situation may seem, this doesn't mean your marriage is bound to fail.
It might just mean that both of you have grown too comfortable with each other over the years and need something to remind you of what your relationship once was.
With that said, as long as both of you are still committed to making things work, all hope is not lost.
Share this article on
Want to have a happier, healthier marriage?
If you feel disconnected or frustrated about the state of your marriage but want to avoid separation and/or divorce, the marriage.com course meant for married couples is an excellent resource to help you overcome the most challenging aspects of being married.
Learn More On This Topic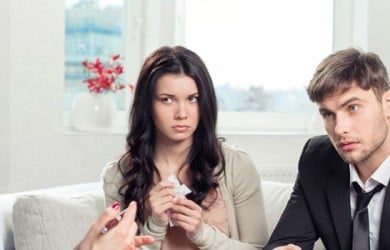 You May Also Like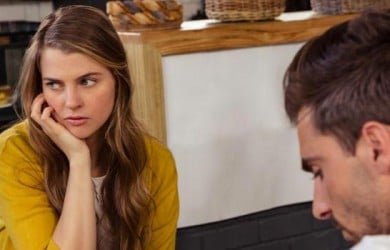 Popular Topics On Married Life