Attention Seeking Behavior in Relationship : Examples & How to Stop
Likely if we're entirely honest, there's been a situation where we might have exaggerated just a bit to gain a little help with a particular issue or perhaps get a little bit more sympathy than was warranted.
Or maybe when you have a conflict, put out a comment that wasn't wholly true merely to cause a reaction despite the fact you know it won't be a pleasant one. Each of these is attention-seeking behavior.
When these become well-known habits that people become wise to, they could start to jeopardize relationships, especially a partnership. A mate finds it challenging to contend with the attention-seeker's ability to make everything about them; in turn, the partner's own needs pale in comparison if they're met at all.
While getting attention is something most of us crave, attention-seeking is a much more dramatic and often unhealthy pattern. It obliges the people you care about into providing the recognition you desire, sometimes without even realizing the extent you're taking to garner this attention.
It's a slippery slope between what appears to be innocent exaggerations to attract a particular reaction to succumbing to attention-seeking behavior. Why risk relationships in this way? Let's find out.
What is attention seeking behavior in a relationship?
Many mates are manipulated by an attention seeker from the beginning of the relationship. The partner often notices the demands for attention, but as with any new relationship, most people play off early quirks and flaws.
As the relationship progresses, it becomes more apparent with attention-seeking behavior that the one looking for attention will contribute little to the partnership while the anticipation is that you, as the mate, will give at 100 percent.
Related Reading- 

What Happens When There Is Lack of Attention in Relationship?

 
In the psychology of attention seekers, the idea is that other people will provide the validation they're searching for and offer the ego boost they need. In exchange, attention-seeking individuals show as self-absorbed with minimal effort to value or respect those they love.
Their needs are a priority. Problems should be resolved with no concern over anyone else's.
What are examples of attention seeking behavior?
You can recognize signs of an attention seeker relatively quickly if you pay attention and listen. Most of these individuals are self-involved, so the conversations, moods, plans, dates, everything will revolve around them in some way or at least find its way back to them somehow.
Here is a video showing details.
Check out a few examples of attention-seeking behavior, so you'll know what to look for.
1. Familiar quickly
People who seek attention will become familiar when meeting for the first time, oversharing with a new mate quickly. It's understood from the start there's interest despite there being ulterior motives.
Related Reading- Should You Tell Your Partner Everything About Your Past or Not?
2. Never wrong
Attention-seeking behavior includes a combative nature meaning the person is always ready for a fight, and if there's nothing to argue over, they will create something. The individual is always right with the attention-seeking personality, even if they're proven wrong.
3. Compliments are a must
Among the attention-seeking symptoms, you'll find that the individual will fish for compliments relentlessly. These people will work tirelessly on their appearance yet comment on how poor they look so that you'll come back with a rebuttal.
4. And yet they brag
In that same vein, the attention seeker will brag with the best of them. If you attempt to do anything like bring dinner, perform a task, or make a plan, this person will exclaim how much better they are and go into a dissertation as to how they do it.
Superiority is crucial to these people; being the center of attention and showing off help show those in the social circle the level of greatness.
5. Absent
Learning how to deal with attention seekers means you have to recognize that this person won't be available to you in the same way you're there for them.
There is a phobia of commitment in many cases since these people need acknowledgment from many resources. Still, the individual is often with their mate to receive that validation they desire.
5 causes of attention seeking behavior
It's important to understand that everyone wants and needs attention to some degree. You can't thrive without some form of interaction; it's human.
Life depends on the connections we make with others. The problem is when these needs come to an unhealthy level. There can be numerous causes for attention-seeking behavior to get out of control. Let's look at a few.
Related Reading- 7 Signs of an Unhealthy Relationship
1. Past trauma
This can be something that happened in your childhood or perhaps a more recent traumatic experience maybe with a previous relationship. There might have been a nasty break-up.
Dealing with rejection can be exceptionally troubling. Attempting to soothe that by seeking attention from others while in a relationship with continuous validation from those partnerships is the resultant coping mechanism.
2. Insecurity
When attempting to discern what causes attention-seeking behavior, insecurity within oneself is among the "whys." Low self-esteem and a lack of confidence can contribute in many ways to mental unwellness relating to how people view themselves.
Attempting to draw attention back when it seems as though no one is looking is the intention to stabilize what's gone off balance. It's also why there's so much time spent on appearance and in fishing for compliments.
Also Try- Insecure in Relationship Quiz
3. Jealousy
Attention-seeking behavior can result if a mate were to introduce a new colleague or friend. The attention seeker can feel threatened by this new person with the belief that they could start to draw some of the attention away from the partner.
That can lead to a dramatic increase in the behavior to try to steer the focus away from the friend or colleague. Depending on the situation, it could drive the person away from their new job or being friends with the mate.
Related Reading- How to Deal with Jealousy in Relationships
4. Feeling alone
When the attention seeker finds themselves feeling alone, they will amp up the attention-seeking behavior in an effort to draw more people around them, to become a focus for someone, especially if they don't have a mate in their life.
The goal is to attract that person. These individuals boast as quite capable of pulling partners in, with no one being the wiser in the beginning that the person has an unhealthy need for attention.
Also Try- How Lonely Are You Quiz
5. Mental disorders
There are also mental disorders that can result in attention-seeking behavior, including Histrionic Personality Disorder "HSP," Borderline Personality Disorder" BPD," and Narcissistic Personality Disorder "NPD." These reference as "dramatic" or "cluster B" disorders.
Aside from continual needs for attention, this personality exhibits intense emotional behavior, often going beyond the capacity to be the center of attention. There are instances where these individuals will use sex to gain attention and can appear flirtatious to those around them.
The individual will look for instant gratification with little impulse control, disallowing satisfaction with relationships to sustain.
These individuals tend to feel dissatisfied and empty. There's a fear they will end up left alone, with many having a paranoia concerning others' opinions.
Also Try- BPD-Borderline Personality Disorder Quiz
Many believe they're being judged as they often read into other people's actions. Personal relationships are a struggle for the attention-seeker to sustain when treatment is neglected.
Narcissists have an inflated opinion of themself, finding those around them less important. They find themselves to be entitled. The individual has difficulty empathizing with others; however, they will lash out when criticized.
The narcissist fishes for compliments and looks to others for admiration, and is a very manipulative personality.
How do you deal with an attention seeking partner
A relationship with an attention-seeker will always be lopsided. The individual will demand their ego boost but won't provide the same. Their needs, desires, and wants will be satisfied while yours will be lacking.
When they need a support system, you will be obligated to be the shoulder to cry on, the cheerleader, and the person who just listens. Check out a few tips if you're questioning how to cope with attention-seeking partners.
1. Provide the attention
The attention-seeker won't need to look for attention if you satisfy that need. Some people require more attention than others for numerous reasons, some of which we've already discussed.
In some instances, it's important to reach out to a third party for counseling to help the individual through challenges which is why they need the attention. It's their method for coping. But during the recovery process, offer adequate attention.
2. Praise the positivity
There are positive qualities to everyone. While a lot of times self-absorbed, the attention seeker also has good qualities that need praising. The more you focus on the good and ignore the flaws or quirks that seem to bother you, perhaps the less those will happen.
If your mate is bragging or fishing for compliments, concentrate more on something good that they did for you and progress forward from that point.
3. Protect their ego but communicate
Have a firm conversation about what you dislike without bruising your mate's ego.
Your partner depends on you to validate them; if they feel any sense of rejection or negativity, it could increase their attention-seeking behavior in an effort to turn your focus back on what they see as good points.
The discussion needs to be positive, albeit talk over the need to change the behavior bothering you.
4. Appreciation is important
When you start to notice an effort, it's vital to recognize that and celebrate even tiny achievements. Plus, it would help if you compromised a bit as well. No one can entirely transform the person they are. They can recover with help, but that person is always there.
Related Reading- 8 Ways to Show Appreciation to the Love of Your Life
When you saw this person as an attention-seeker, there was an opportunity for you to make a conscious choice to either accept the individual for who they are or move on to someone more along the lines of what you prefer in a mate.
If you stayed, there should have been no contingencies that the individual do a complete transformation. Improvements – we all have improvements to make. But a complete change should never be the expectation.
5. Counseling
Again, if there is a mental disorder, your partner must receive the necessary treatment from a professional counselor.
Also Try- Mental Health Quizzes
That doesn't mean that there won't still be a need for more attention than might be necessary for the average person. Still, the personality disorder symptoms can be calmed, and the individual can find their way into a point of recovery.
This book might be helpful for a person trying to find healing "Notice Me: How To Get Attention Without Being An Attention Seeker."
How to stop attention seeking behavior in a relationship
When someone is being emotionally manipulative or overly dramatic to the point that it's draining you mentally and physically, you don't have to enable that person; you can walk away from the situation.
In a thriving, healthy partnership, the protocol is to have constructive conversations during trials and tribulations. But these episodes are neither normal nor healthy. If you choose not to participate, the attention seeker is left not getting what they so desperately want, a reaction.
In this instance, the attention-seeking individual will either recognize there's a need to reach out to a professional for the necessary treatment so the two of you can progress healthfully or hopefully realize the partnership could otherwise be in jeopardy.
Final thought
Suppose you have a partner, friend, or a family member who drains your energy with extreme exaggerations in an attempt to gain attention. In that case, it's beneficial for their wellness and your well-being to point them in the direction of a professional counselor.
The expert can diagnose the root of the problem and help the individual find their way into recovery, especially if the issue is related to one of the personality disorders.
Share this article on
Want to have a happier, healthier marriage?
If you feel disconnected or frustrated about the state of your marriage but want to avoid separation and/or divorce, the marriage.com course meant for married couples is an excellent resource to help you overcome the most challenging aspects of being married.
Learn More On This Topic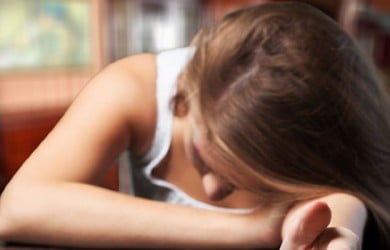 You May Also Like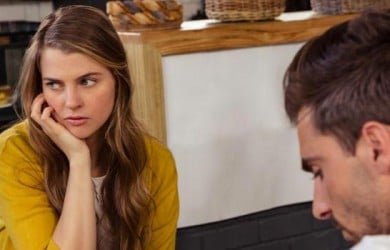 Popular Topics On Married Life