15 Red Flags to Consider Before Marriage
For most people, getting in a relationship means seeing a future together. However, we must admit that relationships are not without challenges since we are all humans. Nonetheless, this does not mean that you tolerate your partner's behavior, especially when they steal away your happiness.
Before you commit yourself, it is best to know and understand the red flags before marriage. Simply put, these are issues that you cannot overlook if you want a happy ending.
What to look out for before getting married
While compatibility in a relationship is essential, there is no denying that many other elements can make or break a marriage.
One such element is your partner's traits. Both men and women need to be careful when choosing their marriage partners and take the time to understand each other's personalities.
Some of the things you must look out for in a potential partner include:
Communication is vital for any relationship to be successful. Lovers in a relationship or marriage should communicate with each other honestly and straightforwardly. Both parties should share their needs, interests, tastes, and dislikes.
Something else you want to look out for in a relationship is respect. Respect in a relationship means accepting the other person as they are.
It is recognizing that your partner has different opinions and experiences and still choosing to love them for who they are.
Unfaithfulness is one of the significant reasons for marriages to break. If you are in a committed relationship leading to marriage, faithfulness from both partners should be non-negotiable.
When your partner is faithful and refrains from flirting with other people, you will develop feelings of trust and safety and feel at ease moving on to marriage.
One of the essential foundations for any successful marriage is submitting to God. You should look for a partner that fears God in their hearts and is willing to put Him first before making any decision.
Does your partner forgive you when you apologize for your mistakes? We all make mistakes, and a good apology can help heal a relationship.
Before you take the road to marriage, learn whether you and your partner are willing to forgive and move on. Otherwise, this can be one of the red flags before marriage.
Here is a helpful video that can help you practice forgiveness:
Having conversations about each other's values and beliefs is crucial before saying "I do." While love calls for compromise at times, you don't want to go into a relationship with someone who does not share the same beliefs and values in life.
Marriage can be challenging, and having something you believe in and value can keep you grounded. For instance, you and your partner may handle money in unique ways.
While you may not always agree, you need to respect each other's values and beliefs before committing to spending your lives together.
Related Reading: 11 Core Relationship Values Every Couple Must Have
15 warning signs to not get married
Wondering what to know before getting married? Look out for these warning signs before marriage.
Your Partner Is Unpredictable or Immature
One of the things to consider before marriage is your partner's maturity level. Age is not the only factor that affects one's maturity. A person can be immature when they don't have the basic life skills.
One of the red flags before marriage is your partner having difficulties managing their money and personal space, having a stable job, making plans for the future, and taking care of themselves.
This shows that they are not dependable, which can be an issue in marriage.
2
.
Infidelity
It is common knowledge that infidelity is a serious red flag. Partners that are unfaithful in a dating relationship are more likely to cheat during the marriage. A relationship or marriage cannot succeed in the absence of trust.
While your partner may ask for forgiveness, you need to ask yourself whether you still want to pursue the relationship. It can be uncomfortable being with someone who has a history of infidelity for some people.
It is an even bigger red sign if they find nothing wrong with their actions. They probably think it is okay to chat and flirt with the opposite side as long as there is no physical cheating.
Related Reading: Help With Infidelity in Marriage
3. You feel fear walking down the aisle
One of the signs you shouldn't get married is when you feel intense fear. Getting married because you are scared to hurt your partner's feelings if you back out indicates an unhealthy relationship.
If you experience this kind of fear, you need to pause and proceed with the relationship with caution.
4. You give up things that matter to you
Do you tend to give up on essential things about your relationship? If so, you need to rethink what the relationship means to you. Generally, it is not about the number of things you give up, more than why you are doing it.
Is it because they are more on your partner's preferences and a little on your own? The sooner you know why, the better.
5. You always fight about something
Fighting constantly is one of the red flags before marriage that should not be overlooked. Regardless of whether you or your partner tends to pick fights.
Constant fights can signify that there is a deeper problem in the relationship. These issues could be the reason for the continued conflict in your relationship. These need to be resolved before you both say, "I do."
6. Poor communication
Poor communication is among the early red flags before marriage that people in relationships should not assume. While you may not agree on everything, knowing how to communicate with your partner will help you overcome your differences.
When your partner offers you a silent treatment or communicates like they are being forced, it becomes an issue. This can be a significant reason for breakups in marriage.
7. They make you feel bad about yourself
One of the critical things to consider before marriage is if the relationship is favorable for you. If your time with your partner leaves you drained rather than inspired, it can be likely that you are not a good match. Getting married will not clear up this issue.
Of course, they can be critical of you but in a good way. However, it is a red flag if your partner criticizes you regularly, intending to hurt your feelings.
This will leave you with a lot of insecurity and self-doubt. Calmly let your partner know how you feel and decide whether you still want to be in the relationship moving forward.
8. Your partner does not show interest in your future
The goal of getting married is to spend your life together. Therefore, it means you both need to show interest in your view of your future together. After you marry, you will share much of it.
If your partner does vest in your future, the likely reason is that they do not see themselves in it. Well, this is undoubtedly one of the red flags before marriage.
9. You have considerable doubts
Major and recurring doubts should never be ignored and can be one of the signs you should not marry her. It is normal to doubt at times, but it should lessen and die down eventually in healthy relationships.
Regardless of your doubts coming from your issues or your relationship, you should take action and work this out before you get married.
10. Lack of boundaries with family members
There is no denying that both of your family members are an essential part of your life. However, this can become a problem if your partner still relies on his family in an unhealthy manner.
Your partner's independence is one of the things to know before getting married. This can include reliance on family members for financial support, ideas, or answers when making life decisions.
It is a red flag if they can't make an important decision that involves your life without consulting family members.
Related Reading: 15 Signs of Unhealthy Boundaries in Relationships
11. You have disillusions about your partner
Many people get so carried away with the idea of having a fairytale wedding that they tend to forget the amount of work needed to make it work.
If you are having disillusions about your partner, it can be one of the signs not to get married.
If there is no trait or behavior of your partner that annoys you, likely, you do not know them enough yet. You should not push through the marriage if you do not know your partner realistically.
12. You are sad
The feeling of loneliness is a critical indicator that a forthcoming wedding will fail. There should not be any feeling of loneliness if you are in a loving relationship that is made for a lasting marriage.
It is recommended to have a heart-to-heart talk with your partner if you feel sad in your relationship. You can also consider slowing down in your decision to get married.
13. Your partner shows signs of being violen
The violence of any type is a very grave red flag that should not be overlooked. If your partner has violent tendencies, do not justify their behavior.
Violent displays towards you, your family or his family, other people, or animals is one of the signs you shouldn't marry him. If someone makes you feel unsafe while dating, getting married to them will not make you feel different.
14. You are getting married because you believe you partner can fix you
You should not marry if you think your partner can fix you or you can change them. This is among the red signs before marriage that show the relationship may never work.
Whatever undesirable habit, trait, or behavior you or your partner has will exist in your marriage. This does not mean that this problem cannot be repaired, but getting married is not the only way to deal with it.
Related Reading: 15 Ways of Fixing Relationship Problems
15. Your partner has addiction problems
When thinking of heading down the road of marriage, drug addiction should be one of the red flags before marriage to check.
People with addiction issues cannot function independently and have no free will. The problems, pressure, and expectations in the marriage can make it more difficult for your partner to resolve their issues.
Their dependency on drugs can make them lose control, bringing unhappiness to your relationship. Consequently, doing the marriage work can be unrealistic and unfair for both of you if not resolved in time.
How to deal with red flags in a relationship
Have you noticed any of the above red flags before marriage in your relationship? If so, it is time to take action and deal with them.
When you are hopeful for a happy future together, realizing the red flags can be challenging. Therefore, it can help a lot of time to assess things objectively. Before you make any life-changing decision, such as getting married, you should consider what is essential for you first.
Talking to your partner and explaining the red flags you have to observe can help you realize if they are willing to change. If your partner does not take your conversation seriously, you might need to reevaluate your relationship.
Related Reading: The Importance Of Communication In Marriage

Think carefully and decide
After knowing the necessary details, make a decision. If your partner is unwilling to change, don't hesitate to leave the relationship.
It can be challenging to go, but your future self will thank you for the pain you will save yourself from experiencing. It is an excellent tip to prioritize your peace of mind and happiness when deciding, so you don't regret it later.
You can also seek help from a professional on how to escape a toxic relationship. You can also talk to your family and friends and ask for their support and advice. They can help you get through and recover from an unhealthy relationship.
Conclusion
Finally, you understand some warning signs not to get married. These signs show hindrances to a healthy relationship and can be detrimental if not dealt with early.
Hence, you should carefully consider them when you plan to settle down with someone. Ultimately, you do not need to be with someone if you cannot tolerate them.
Share this article on
Want to have a happier, healthier marriage?
If you feel disconnected or frustrated about the state of your marriage but want to avoid separation and/or divorce, the marriage.com course meant for married couples is an excellent resource to help you overcome the most challenging aspects of being married.
More On This Topic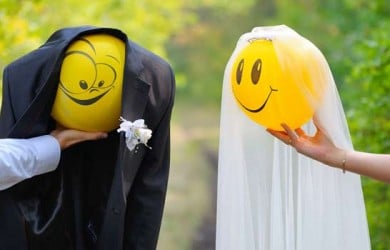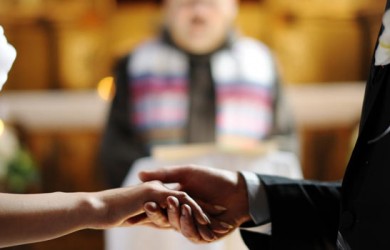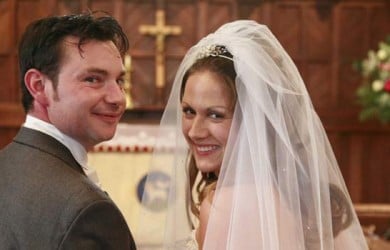 You May Also Like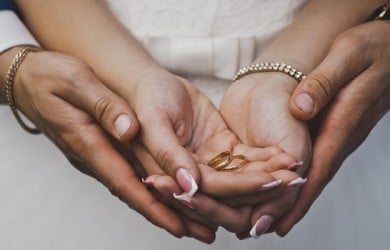 Popular Topics On Getting Married