3 Tips to Date Your Spouse While Raising Your Children
In order to strengthen and grow your marriage, it is important to first know and evaluate how it is doing.
Trying to spend quality time with your spouse is tough, trust me I know. Between work, different shifts, running a business, working late, grocery shopping, sleeping, the children, and actually really being tired.
It is difficult finding time to spoil your wife or cater to your husband.
But it is necessary and very important to keep dating and keeping your spark alive. I have a two-year-old daughter and she is too much to handle at a time. Don't feel sorry for me, you're probably going through it too or will one day, so prepare for a little hell on earth.
But I also wouldn't trade it for the world. She has been a blessing to my life. She taught me patience, love, and the fact that I need to stay in shape if I ever want to keep up with her fast little legs.
Here are 3 tips on how you can start dating again, add a little spark to your marriage, and enjoying your alone time (wink wink) with your spouse.
1. Plan ahead
I strongly believe that planning date nights in advance is important to your marriage success. And men, you can take the lead as well, you don't always have to leave it up to your wife to plan a night out. You can plan your dates weeks in advance or months.
It doesn't have to be too big, it just needs to be quiet, peaceful, and special. Just you two lovebirds.
You can go to the movies, out to dinner, walk in the park while eating ice cream or frozen yoghurt, or go to the spa together and release some stress while sipping on some fine wine or champagne. Whatever works for you two.
Like I mentioned before, it doesn't have to be BIG, all you need is to spend uninterrupted quality time with each other. And to make sure this is a success, make sure you get a babysitter, close family member, or the godparents to watch your child while you go on your date.
This doesn't have to be an every weekend thing, but communicate with your spouse and go out at least twice a month, and make it SPECIAL! As the saying goes, "never stop dating your wife, and never stop flirting with your husband."
2. Don't let stress affect your dating life
Sometimes we allow our everyday life to affect our marriage. We bring work home, stress home, frustration home, anger home, and tiredness home. And we don't leave it at the door, we bring it straight into our peaceful home. And sometimes it affects how we respond and react to our spouse. It's not like we mean to, but at times we let stress outweigh what's right.
That's why dating sometimes feel impossible because on the weekend all we want to do is sleep, rest, relax!
But we cannot let what happens Monday through Friday affect our weekend plans with your spouse.
I realize that stress can paralyze your ability to date your wife and even love your spouse.
That is why dating is so important, it gives you free time to appreciate your spouse, love your spouse, and acknowledge your spouse, and sometimes spoil your spouse.
Get excited about date night! Wives, get a new outfit, get your hair and your nails done. Husbands, leave the house, knock on the door and act as if you're there to pick her up. Get creative! Spice up your date life. It will improve your marriage.
3. Date mentally, emotionally, and socially
When you hear the phrase, "date your spouse" we automatically think it means to take your spouse out to a nice restaurant, spend money, then make love to your spouse to end the night off right. Am I right? YES, I AM! – But we need to date emotionally as well.
How do you date mentally you ask?
You communicate with your spouse, have deep conversations, ask deep questions, and laugh with them. When did marriage ever become boring?
Talk about good memories and good times while eating dinner together, drinking tea or grabbing a snack. Slap her booty while she's in the kitchen cooking breakfast (it isn't inappropriate, it's your wife), slap his butt while he's getting dressed or sneak a soft kiss.
Make your love life fun and unique. Husbands, you can even cook for your wife at home, listen to some nice R&B Jazz Instrumental (my favorite), and share ideas, thoughts, and emotions with each other.
Just that quality time feels like heaven on earth. The point is, you don't have to go out all the time to enjoy the presence of your spouse. All you need is some free time, a free house, and a creative mindset.
It's okay to ask the godfather or the godmother to watch little Timmy for the weekend so Stella can get her groove back. That's what the godparents signed up for. Am I right? OF COURSE I'M RIGHT!
Take away
Date your spouse with purpose, with love, and with genuine intention. Don't allow stress, arguments, or daily responsibilities paralyze your love and commitment. Love your spouse, date your spouse, and appreciate their existence and their hard work.
Share this article on
Want to have a happier, healthier marriage?
If you feel disconnected or frustrated about the state of your marriage but want to avoid separation and/or divorce, the marriage.com course meant for married couples is an excellent resource to help you overcome the most challenging aspects of being married.
Learn More On This Topic
You May Also Like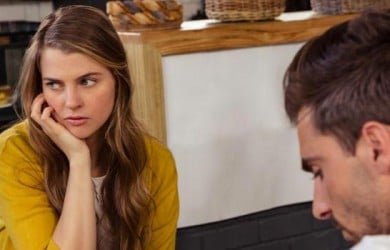 Popular Topics On Married Life