10 Ways to Deal With an Asexual Partner
Embarking on the journey of love, you may find yourself puzzled by your partner's unique sexual orientation—asexuality. Fear not, for in this article, we'll look at some subtle yet powerful signs of asexuality.
We'll uncover the beauty of asexuality, from a decreased interest in sexual activities to the profound emotional intimacy it fosters. More than just signs, these are the building blocks of a relationship that thrives on connections beyond the physical.
Along the way, we'll offer you practical strategies to create a warm, loving, and fulfilling bond with your asexual partner. Together, let's deepen your understanding and appreciation of this unique aspect of human love.
What does it mean to be asexual?
Generally speaking, being asexual means that a person has no desire to have sex. Of course, all asexual individuals are different, and there are multiple types of asexuality, so you'll have to talk to your partner to know exactly how they feel.
In some cases, a person will still be able to have sex with someone that they care deeply for, and in other cases, this may not be possible. If you are dating an asexual person, you should talk to them to learn more about how they feel and what their sexuality means to them.
13 signs of an asexual partner
If you are wondering what is an asexual partner, this is a partner who often has no desire to have sex with someone or doesn't experience attraction sexually.
1. Limited interest in sexual activities
Asexual individuals typically experience a lack of sexual attraction or desire. This means they may not initiate sexual encounters, express enthusiasm for them, or actively seek out sexual experiences. For them, sex isn't a driving force in their relationships.
2. Open communication about asexuality
Many asexual individuals are comfortable discussing their asexuality with their partners. They may use terms like "asexual" or "ace" to describe their orientation and engage in conversations about what it means for them and their relationship. This open dialogue is crucial for understanding and accommodating their needs.
3. Emphasis on emotional connection
Asexual individuals often prioritize emotional intimacy over physical intimacy. They may find non-sexual expressions of affection, such as cuddling, holding hands, and deep conversations, to be more fulfilling and significant in a relationship.
4. Lack of sexual attraction
Being asexual in a relationship is characterized by experiencing little to no sexual attraction to others. This means your asexual partner may not frequently comment on the physical attractiveness of others, experience "lust," or have the same level of interest in sexual fantasies as non-asexual individuals might.
5. Comfortable with celibacy or low sexual activity
Asexuality often entails a comfort with celibacy or infrequent sexual activity. Asexual individuals might be content with little or no sexual contact for extended periods. They may not view sex as a fundamental aspect of their romantic relationships and are often more focused on other forms of connection.
6. Limited interest in sexual conversations
Asexual individuals may not engage in explicit sexual discussions or jokes as frequently as others might. They might feel uncomfortable or disinterested in conversations about sexual experiences or explicit content.
7. Aversion to sexual pressure
One of the telling signs your partner is asexual is that they may have a strong aversion to feeling pressured into sexual activities. They might become anxious or upset if they perceive any form of coercion or expectation related to sex in the relationship.
8. Positive attitude towards non-sexual intimacy
Asexual individuals often find great joy and fulfillment in non-sexual forms of intimacy, such as spending quality time together, writing love letters, or simply being emotionally supportive. They may actively seek out these forms of connection.
9. Valuing personal autonomy
Asexual individuals often value their autonomy when it comes to their own bodies and choices. They may assert their right to decide when, if ever, they engage in sexual activities, and they expect their boundaries to be respected.
10. Lack of jealousy over sexual attraction
Asexual individuals might not experience jealousy or insecurity when their partner finds someone else physically attractive or when their partner watches or enjoys explicit content. They may not share the same feelings of sexual possessiveness that others do.
11. Emphasis on emotional connection in conflict resolution
To learn how to know if your partner is asexual, assess their conflict resolution style.
Asexual individuals may prioritize emotional connection and communication when resolving conflicts. They may prefer discussing issues, feelings, and solutions rather than relying on physical intimacy as a means of reconciliation.
12. Limited interest in romantic or sexual stereotypes
Asexual individuals often have a reduced interest in or disinterest in conventional romantic or sexual stereotypes portrayed in media or society. They may not relate to or be enthusiastic about traditional romantic gestures or gender-specific roles in relationships.
13. Respect for boundaries and consent
Asexual individuals tend to be highly conscious of the importance of boundaries and consent in all aspects of a relationship, including physical intimacy. They may actively seek consent and respect boundaries consistently to ensure both partners feel comfortable and secure.
If you've been asking yourself, "Is my partner asexual," remember, asexuality is a diverse and valid orientation, and each asexual individual's experience may vary. It's essential to engage in open and non-judgmental communication with your partner to better understand their unique feelings, preferences, and boundaries regarding intimacy and sexual activity.
Can a relationship with an asexual partner work?
A relationship with an asexual can work, but you have to be willing to communicate and understand each other's needs. There are asexual couples that have sex, and in other instances, they may have asexual polyamorous relationships so that both parties will be able to have their needs met.
It is up to you and your mate to talk about what you expect and to discuss the boundaries of your relationship.
This may take some time, but it will be worth it to find something that works. Make sure you talk to each other about expectations when you are learning more about how to deal with an asexual partner.
Otherwise, you may be setting your relationship up for failure.
How to deal with an asexual partner: 11 ways to consider
If you are wondering how to be in a relationship with an asexual partner, here are 10 tips on how to be supportive and work through any issues you have.
1. Understand your partner's point of view
When you are learning how to deal with an asexual partner, the first thing that you should do is understand your partner's point of view. This means that you need to talk to them about their asexuality and what it entails.
You should also learn more about what asexuality is so you have a better understanding of it overall.
2. Refrain from thinking their asexuality is an attack on you
Don't think that someone is asexual because of anything you did. People are born asexual; it isn't something they decide to be once they reach a certain age.
Once you are aware of this, you can start to think about how your partner must feel about their asexuality, considering it is something that is misunderstood.
3. Don't try to change them
You should never try to change someone, especially once you learn they are asexual.
For example, you don't want to ask them to learn how to stop being asexual since this could be insulting. What if someone asked you to stop liking video games or your favorite color? This may upset you. It might be more beneficial to find out as much as you can about what they are experiencing instead.
4. Talk about what your partner needs
While you are learning about your partner, you should also listen to them when they are talking about their needs in a relationship.
When you are focusing on how to deal with an asexual partner, you will likely notice that they may have fewer sexual needs than someone who isn't asexual, which may take some getting used to. However, this doesn't mean that you both won't be able to get what you want out of your partnership.
5. Define your relationship together
You will need to define your relationship together. This means you need to talk about what each person expects and how to accomplish your goals. If your wife is asexual, she may give you permission to masturbate, or she might be willing to have sex with you on a regular schedule.
Of course, these are situations that you will have to figure out together, and each couple will be different. In some cases, an asexual person will not be comfortable having sex at all. If this is the case in your relationship, you will need to be supportive and not expect something they are unable to give.
6. Be honest about how you feel
If you think that you will be unable to be in a relationship with someone who is asexual, you need to be truthful about this. However, if you choose to try, you have to be willing to put in the time and effort it will take to make your relationship work.
Talk to your mate about how you are feeling, and they may be able to help you understand the situation more clearly. They might also have ideas on how to build up your bond without sex or discuss other things you can do together.
7. Determine how to be intimate in your relationship
There are different ways that you can be intimate in your relationship; it doesn't just have to be sexual. This is something that will be easy to recall when you are trying to learn more about how to deal with an asexual partner.
Intimacy is another aspect of the relationship that you can decide on together so you can keep kissing, cuddling, and engaging in other activities that both of you are comfortable with.
8. Don't pressure them for sex
One of the most important aspects when deciphering how to deal with an asexual partner is to think twice before asking them for sex. This is something that you will need to figure out together, and if your partner is not able to have sex with you, it may upset them if you keep asking.
You should never pressure your partner for sex if they are asexual. This is something that will make them uncomfortable or feel like you don't understand how they feel. Perhaps you are thinking, my husband is asexual, but I want to have kids.
You will need to determine if this is possible in your marriage and decide together if it is the right choice for both of you. Pressuring someone can be traumatic and lead to distrust.
9. Tell them what your needs are too
Asexual relationships should never be one-sided. You should talk to your partner about your needs as well. Again, this is an issue that you can decide how to approach together in order for everyone to get what they need to be happy.
In some cases, your asexual partner may be able to help you with these needs, or they might be interested in an open relationship or being permissive in other ways. This is an aspect of your relationship you should take time working on so no one's feelings are hurt during the process.
10. Educate yourself
Take the initiative to learn about asexuality to better understand your partner's perspective.
For instance, you can read articles books, or watch documentaries on asexuality. This knowledge can help you empathize with your partner's experiences, such as their potential lack of sexual attraction, and appreciate that their orientation is valid.
Knowledge about asexuality also equips you to avoid making assumptions or unintentionally insensitive remarks, fostering a more supportive and inclusive environment for your asexual partner within the relationship. Education promotes empathy and can strengthen your connection.
11. Keep working at it
When it comes to how to deal with an asexual partner, this is a process that will take work, but it can be rewarding. All relationships require a little give and take, and ones with an asexual partner are no different. Keep working at it, and you will likely find a way to make both of you happy.
How do you support an asexual partner
Supporting your asexual partner involves open communication and empathy. Listen actively to understand their feelings and needs. Respect their boundaries regarding physical intimacy and refrain from pressuring them.
If you are wondering, "What to do if your partner is asexual," educate yourself about asexuality to better grasp their perspective. Seek compromise in your relationship to ensure both your emotional needs are met.
Remember, love isn't solely expressed through sex; focus on emotional connection, affection, and shared activities to maintain a fulfilling relationship. Ultimately, prioritize their comfort and happiness while fostering a deep, loving connection built on mutual understanding and respect.
Watch this video to learn more about how to support the ones we love:
Commonly asked questions
Relationships are complex, multifaceted, and deeply personal experiences. They can take various forms, including those that involve sexual intimacy and those that don't. Let's explore some key aspects of relationships, addressing questions related to sexual intimacy, differences in desire, asexuality, and its potential evolution over time.
Is it possible for a relationship to thrive without sexual intimacy?
Yes, it is entirely possible for a relationship to thrive without sexual intimacy. The foundation of a successful relationship is built on communication, trust, emotional connection, and shared values.
Some individuals prioritize emotional and intellectual compatibility over physical intimacy, making asexuality or celibacy a valid choice. For many, a thriving relationship can exist without sex as long as both partners are on the same page, feel fulfilled, and maintain a deep emotional bond.
How can we navigate differences in sexual desire and expectations?
Navigating differences in sexual desire and expectations requires open, honest communication. Partners should discuss their needs, desires, and boundaries to find common ground. Compromise and understanding are crucial.
Seeking professional help from a therapist or sex counselor can provide guidance and strategies to bridge these gaps, fostering a healthier, more fulfilling sexual connection.
Can an asexual partner experience romantic attraction?
Yes, an asexual individual can experience romantic attraction. Romantic attraction is separate from sexual attraction, and asexuality refers to the absence of sexual attraction.
Asexual people can still form deep, loving, and romantic connections with others. These relationships often focus on emotional intimacy, companionship, and shared experiences rather than sexual activity.
Is it common for asexual individuals to have successful and long-lasting relationships?
Yes, asexual individuals can have successful and long-lasting relationships. The key is finding partners who are understanding, accepting, and compatible with their asexuality.
Many asexual people have fulfilling relationships, be they romantic or platonic, by emphasizing emotional connections and mutual support. Like any relationship, communication, and compatibility are crucial factors for long-term success.
Is it possible for an asexual partner's orientation to change over time?
An individual's sexual orientation can be stable throughout their life, but it can also evolve. While some asexual individuals may continue to identify as asexual, others might experience changes in their orientation. It's essential to recognize that personal growth and self-discovery are ongoing processes.
An asexual person may discover new facets of their sexuality or choose to embrace a different identity as they gain a better understanding of themselves. Such changes are entirely valid and should be respected within the context of a supportive relationship.
In a nutshell
When you want to know more about how to deal with an asexual partner, the tips above may be able to help you. You should make sure that you are keeping an open and honest dialogue between the two of you, and you must keep an open mind as well.
If you aren't willing to put in the work, tell the truth about it so no one gets hurt.
This type of relationship may not be for everyone, but if you are willing to try, it may make a huge difference. In other words, you could be able to have a very rewarding relationship with an asexual partner. There's no one-size-fits-all for this type of partnership.
Share this article on
Want to have a happier, healthier marriage?
If you feel disconnected or frustrated about the state of your marriage but want to avoid separation and/or divorce, the marriage.com course meant for married couples is an excellent resource to help you overcome the most challenging aspects of being married.
Learn More On This Topic
You May Also Like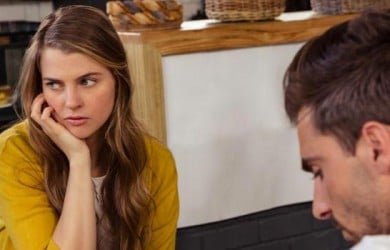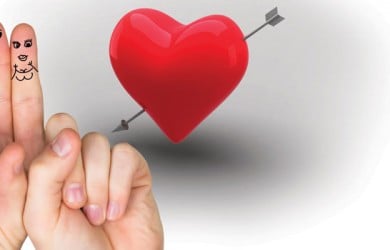 Popular Topics On Married Life