How Much Sex Is Too Much in a Relationship: Things to Know
Sex is a crucial aspect of many romantic relationships because it impacts physical pleasure and emotional intimacy and promotes a sense of connection. When it comes to having sex, there are no set rules because it varies from relationship to relationship or from individual to individual.
So, you may ask this question, "How much sex is too much?" Here, we'll explore how much sex can be considered too much in a relationship and learn to identify the signs that you may have too much sex.
What is considered 'too much" sex?
When it comes to the word "too much" sex, it is subjective, and it differs across individuals. Terming sex as "too much" may depend on cultural or societal beliefs, well-being, physical preferences, and other factors.
If you feel you're having too much sex, it is best to discuss with your partner your sexual needs and beliefs to help both of you strike a balance.
Also, if you are bothered that you are having too much sex or you want to know how it affects you, it is best to see your healthcare provider.
Why is it vital to discuss sex with your partner?
It is vital to talk about sex with your partner for various reasons. When you discuss openly and honestly your sexual needs and desires, it builds a satisfying sexual relationship.
Discussing sex ensures that you and your partner are on the same page, keeping you less bothered about issues like the consequences of being sexually active. Conversations centered on sex can strengthen the emotional connection between spouses, enhancing the quality of the relationship.
When partners have misunderstandings because of sex-related issues, it can cause resentment or frustration. Hence, talking about these issues can prevent them from getting worse.
7 signs you might be having too much sex
Sex is a part of many human relationships; however, if care isn't taken, it is possible to go overboard with it. Here are some possible signs that you may be having too much sex.
1. Reduced physical comfort
One of the ways to know "How much sex is too much?" is when your physical comfort diminishes. You may experience signs like soreness during or after sex, general body discomfort, regular pain, urinary tract infection, etc.
The lack of physical comfort is also one of the side effects of being sexually active.
2. Emotional detachment
You can tell you're having too much sex when you start feeling emotionally disconnected from your partner. You will discover that you spend less quality time with them than before.
Some people may also use sex to avoid exploring deeper emotional issues because they are unsure of what they may encounter.


3. Avoiding other aspects of life
Some people may think that there are disadvantages to making love every day; however, it depends on what works for you and your partner. When some people have too much sex, they may neglect other aspects of their lives.
They might not pay attention to family, work, or household duties. Some may stop seeing their family and friends because they spend too much time on sexual activities.
4. Sexual burnout
Just like we experience burnout when we excessively participate in any activities, it is possible to encounter sexual burnout.
You can tell you're having too much sex when your desire for sex reduces because it has happened frequently. Some people might not be able to achieve orgasm or get an erection because of sexual burnout.


5. Mental health
For questions like "Is it ok to have sex every day?" watching out for your mental health may provide you with more clarity.
Some people may start experiencing anxiety regarding sexually related activities or be obsessed with having sexually active relationships. People in this position may also encounter shame or guilt related to sexual activities.
6. Ignoring safe sex practices
You can tell the amount of sex you're having is extreme when you ignore the vital safe practices. Some people may repeatedly fail to use contraceptives, which might negatively impact them. They may also ignore crucial sexual health check-ups because they are occupied with having sex.
7. Lack of communication
The absence of communication in a relationship is one of the ways to understand if you're having too much sex. A lack of communication can cause unresolved misunderstandings, avoid crucial discussions, neglect intimacy outside sex, etc.
Watch Geoffrey Setiawan, a relationship and marriage consultant, as he explains effective methods to fix the lack of communication in relationships in this video:
What can you do if you think you and your partner are having too much sex?
If you feel like you and your partner are having too much sex, you both have to address the situation. You can begin by communicating with your partner to understand the impact of having regular sex and evaluate if it affects other aspects of your life.
Ensure you focus on achieving balance outside sexual activities. Spend more time with family and friends, avoid neglecting your hobbies, regularly practice self-care, etc. If you notice that it is beyond your control, you can seek the guidance of a counselor or therapist.
How much sex is considered normal?
It is essential to mention that how much sex is considered too much can depend on both parties and other aspects of your life. If you discover that too much sex makes you neglect some areas of your life, it might not be considered normal.
Average frequency of sex in a relationship
The average frequency of sex depends on what both partners want and their schedules. There is no specific amount of time partners in a relationship should have sex. What works for one relationship might not be appropriate for the other.
What factors can affect sexual frequency?
Various factors can contribute to sexual frequency. These factors may include age, relationship phase, stress, relationship satisfaction, children and parenting, hormonal changes, work schedule, communication, mental health, religious and cultural beliefs, etc.
How can you determine what is normal for your relationship?
In order to determine the normal sex amount in a relationship, partners need to openly and honestly discuss their sexual expectations to see if they are on the same page.
Rather than focusing on the frequency, they should prioritize the quality of each sexual experience to strengthen the emotional bond between them.
Commonly asked questions
While there is no straight answer to the question, "How much sex is too much?" in a relationship, there are still questions you may want to know answers to. Below, we have answered some of your common queries regarding sex in daily life.
Is it ok to have sex every day?
The question "Is it bad to be sexually active every day?" depends on what both parties want. It might be fine for some couples, and for others, it may bring them emotional or physical discomfort.
Hence, it is vital for you and your partner to openly communicate about the frequency of having sex.
How much sex is ok in a day?
Is being sexually active bad? Depending on what works for both parties, there is no specific number of times considered fine or okay in a day. However, some factors to consider are satisfaction, consent, and satisfaction. You and your partner need to discuss what is best for your relationship.
How much sex is considered normal by age?
It is likely for younger individuals to have sex more frequently than their older counterparts. However, what matters is that anyone who engages in sex is satisfied and comfortable with their sexual activity level.
In conclusion
Having read this article and knowing the answer to the question "How much sex is too much?" you may now understand that each relationship is distinct regarding sexual activity. Couples need to prioritize communication regarding sexually related engagements.
However, remember that engaging in excessive sexual activity might strain your relationship, showing that you must find a healthy sexual balance for yourself and your partner.
Consider seeking the services of a relationship therapist so you can know how to make things work for you and your spouse as regards sex. You can also check out this book by Donna Dare, which discusses how couples can improve their sex life and build an amazing relationship.
Share this article on
Want to have a happier, healthier marriage?
If you feel disconnected or frustrated about the state of your marriage but want to avoid separation and/or divorce, the marriage.com course meant for married couples is an excellent resource to help you overcome the most challenging aspects of being married.
You May Also Like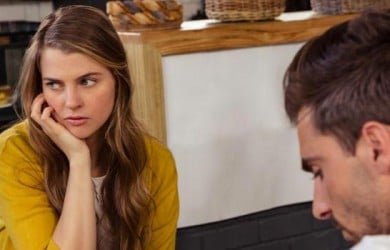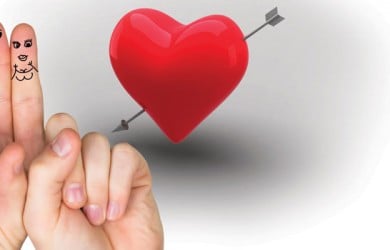 Popular Topics On Married Life