Quarter-Life Crisis: Signs & Ways to Navigate
Feeling stuck or confused in your 20s or early 30s? You might be going through what's known as a "quarter-life crisis." This is a time when many people feel unsure about their jobs, relationships, and what they want from life. It's totally normal, but it can also be really tough.
This article is here to help you figure out if you're going through a quarter-life crisis and what you can do to feel better. We'll talk about the signs to look for and give you some tips to get back on track.
You're not alone, and it's possible to come out the other side feeling stronger and more sure of yourself.
What is a quarter-life crisis?
We understand quarter life, but what about the crisis associated with it?
A quarter-life crisis is a period of emotional turmoil and self-questioning that usually occurs in one's mid-20s to early 30s. It often comes as young adults grapple with the responsibilities and expectations of adulthood, such as career and relationship commitments.
The term captures the sense of feeling lost, stuck, or uncertain about life's direction, leading to a reevaluation of personal goals and values. Though it can be a difficult experience, it's also considered a transformative phase that offers opportunities for growth and self-discovery.
What triggers a quarter-life crisis?
A quarter-life crisis is commonly triggered by uncertainties in career paths, relationship pressures, and societal expectations about milestones. This period of self-doubt and questioning can be both challenging and transformative:
One of the most common triggers for a quarter-life crisis is dissatisfaction or uncertainty in one's career. The pressure to succeed professionally can be overwhelming, especially when comparing oneself to peers who seem to have it all figured out.
This can lead to questioning whether you're on the right career path or if you've made the right choices in your professional life.
The late 20s and early 30s are often a time when many people are settling down, getting married, or starting families. If you're not in a stable relationship or if you're questioning the quality of your existing relationships, this can trigger feelings of loneliness and inadequacy, contributing to a quarter-life crisis.
The research suggests how problems stemming from relationships may also pose a threat to emerging adults' psychological functioning.
Society often sets timelines for when we should achieve certain milestones like buying a house, having a high-paying job, or starting a family. Falling short of these societal expectations can create a sense of failure or inadequacy, leading to a quarter-life crisis depression as you reevaluate your life's direction and purpose.
5 ways to navigate a quarter-life crisis
Navigating a quarter-life crisis can be daunting, but it's also an opportunity for growth. Here are 5 ways to cope, from self-reflection to professional guidance and taking small, actionable steps.
1. Seek professional guidance
Sometimes, it's helpful to talk to an expert. A career counselor, therapist, or life coach can provide valuable insights and coping strategies that you might not have considered. These professionals can offer objective advice and tools, making the journey through your quarter-life crisis a bit more manageable and focused.
2. Expand your network
Surround yourself with people who inspire you and can offer different perspectives. Whether it's joining a club, taking a class, or attending networking events, new connections can open doors and provide emotional support.
3. Take small steps
Overhauling your entire life can be overwhelming. Instead, focus on taking small, manageable steps toward change. Whether it's updating your resume, trying a new hobby, or simply reading a book that interests you, each small action can bring you closer to resolving your crisis.
4. Experiment and explore
A quarter-life crisis can be a good time to try new things. Whether it's traveling, taking on a new job or project, or even moving to a new city, these experiences can help you learn more about yourself and what you want from life.
5. Self-reflection
Take some time to evaluate your values, interests, and goals. Journaling or talking with a trusted friend can help you gain clarity on what's truly important to you. This self-awareness can serve as a guide for making future decisions.
5 signs of a quarter-life crisis
Recognizing the signs of a quarter-life crisis is the first step toward navigating this challenging phase. From career doubt to emotional turmoil, here are 5 signs of a quarter-life crisis and that you might be experiencing one.
1. Professional dissatisfaction or uncertainty
One of the most common signs of a quarter-life crisis is a sense of dissatisfaction or confusion about one's career.
This could manifest in various ways, such as feeling stuck in a job that doesn't align with one's values, or feeling unfulfilled by the work being done. In some cases, this dissatisfaction might be so severe that it leads to a career change or going back to school for further education.
2. Emotional instability or increased anxiety
During a quarter-life crisis, it's common to experience heightened emotions or increased levels of anxiety. You may find yourself feeling more stressed, overwhelmed, or even depressed than usual.
This emotional upheaval often stems from the uncertainty and major life decisions that characterize this stage of life, making it difficult to maintain emotional equilibrium.
3. Reevaluation of relationships
As you transition into adulthood, your relationships—both platonic and romantic—may also come under scrutiny.
You may find that friendships that were once important to you no longer hold the same value, or you may begin to question whether your current romantic relationship aligns with your long-term goals. This reevaluation can be painful but is often necessary for personal growth.
4. Questioning of identity and self-worth
A quarter-life crisis often prompts a deep rethinking of personal identity. You might begin to question your values, beliefs, and even your sense of self-worth.
This introspection can be unsettling but is typically part of the process of maturing and gaining a better understanding of who you are and what you stand for.
5. Sense of being "behind" in life
It's common during a quarter-life crisis to compare yourself to peers and feel like you're falling behind, whether professionally, personally, or financially.
Social media often exacerbates this feeling, as it provides a constant stream of curated success stories, making it easy to fall into the trap of feeling inadequate or unsuccessful in comparison.
Overcome your quarter-life crisis through these 11 ways
The quarter-life crisis is a period of uncertainty and questioning that many people experience. It's a time when the reality of adult responsibilities starts to sink in, and you may begin to wonder if you're on the right path.
Here are 11 ways to deal with this challenging period:
1. Self-assessment and reflection
Take some time to evaluate your life and your goals. Are you where you want to be? If not, what steps can you take to get there? Self-assessment tools and personality tests can offer valuable insights into your strengths and weaknesses, helping you make more informed decisions.
2. Talk to trusted people
Sometimes, talking through your concerns and fears with friends, family, or mentors can provide a new perspective. They may offer advice or share their own experiences, which can be comforting and enlightening.
3. Seek professional guidance
If you find that your quarter-life crisis is affecting your mental health, consider speaking with a therapist or counselor. They can provide coping strategies and may help you uncover underlying issues that are contributing to your feelings of unrest.
4. Set achievable goals
One of the best ways to combat feelings of aimlessness is to set achievable, short-term goals. These can act as stepping stones to larger objectives and give you a sense of accomplishment along the way.
5. Expand your skill set
Use this time to acquire new skills or hone existing ones. Whether it's taking a cooking class, learning a new language, or mastering a musical instrument, the act of learning can be empowering and can open new doors.
6. Travel or change your environment
Sometimes, a change of scenery can offer a fresh perspective. If possible, travel to a new place or even consider relocating for new opportunities. This can be a way to "reset" and approach life's challenges from a new angle.
7. Focus on relationships
During times of crisis, it's easy to withdraw and isolate yourself. Instead, focus on building and maintaining meaningful relationships. A strong support network can be invaluable when navigating life's ups and downs.
8. Financial planning
One of the stressors that often accompany a quarter-life crisis is financial instability. Take steps to understand your financial situation, create a budget, and plan for the future. This can alleviate some of the anxiety you may be feeling.
9. Exercise and physical well-being
Physical activity releases endorphins, which naturally elevates your mood. Regular exercise can also improve your self-esteem and give you a sense of accomplishment, helping to counteract feelings of inadequacy or unhappiness.
10. Mindfulness and meditation
Practicing mindfulness can help you become aware of your thoughts and feelings without judgment. This can be particularly helpful if you're feeling overwhelmed or anxious. Meditation can also offer a sense of peace and clarity.
11. Be patient and kind to yourself
Remember that it's okay not to have everything figured out. Life is a journey, and it's natural to encounter bumps along the way. Be patient with yourself and recognize that it's okay to seek support and help yourself.
Commonly asked questions
In this section, know the quarter-life crisis meaning, quarter-life crisis age range, examples, distinctions from mid-life crises, and strategies to overcome this transitional phase:
What age is a quarter-life crisis?
A quarter-life crisis typically unfolds between the ages of 25 and 35. During this time, individuals confront a profound sense of uncertainty, self-doubt, and anxiety about various aspects of their lives.
What is an example of a quarter-life crisis?
Imagine a recent graduate who has secured their first job but feels deeply unfulfilled and uncertain about their career choice. They may experience restlessness, question their life's trajectory, and grapple with societal pressures to make significant life-altering decisions.
Is 25 your quarter-life crisis?
While 25 is a common age for experiencing a quarter-life crisis, it's not a rigid boundary. This phase can manifest at any point in your twenties or early thirties, depending on individual circumstances, experiences, and personal development.
What is the mid vs quarter-life crisis?
A mid-life crisis usually strikes in one's forties or fifties, centering on reevaluating one's overall life direction. In contrast, a quarter-life crisis is more laser-focused on concerns specific to early adulthood, such as career choices, personal identity, and life purpose.
This video discusses overcoming the midlife crisis in detail. Have a look for a better understanding:

How to power through your quarter-life crisis
Successfully navigating a quarter-life crisis involves a multifaceted approach. Engage in self-discovery through exploration of hobbies and introspection. Set achievable short-term goals to regain a sense of control. Seek guidance from mentors, career counselors, or therapists.
Prioritize self-care, including physical and mental well-being. Embrace change as an opportunity for personal and professional growth, and remember, you're not alone; many others are experiencing similar challenges during this transformative phase of life.
Coming out of the crisis
The quarter-life crisis is a challenging phase characterized by uncertainty and self-doubt among young adults. Recognizing its signs, such as career dissatisfaction, relationship pressures, and existential questioning, is crucial for individuals navigating this transition.
Overcoming a quarter-life crisis involves self-reflection, setting realistic goals, seeking support, and embracing change.
Recognizing the signs is the first step in dealing with the quarter-life crisis. The next steps often involve introspection, consultation with trusted friends or professionals, and possibly making some life changes to better align with your redefined goals and values.
With the right approach, people can not only survive but also thrive during this transformative period, ultimately emerging with greater self-awareness, resilience, and a clearer sense of purpose as they journey into the future.
Share this article on
Want to have a happier, healthier marriage?
If you feel disconnected or frustrated about the state of your marriage but want to avoid separation and/or divorce, the marriage.com course meant for married couples is an excellent resource to help you overcome the most challenging aspects of being married.
You May Also Like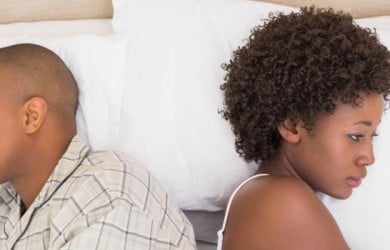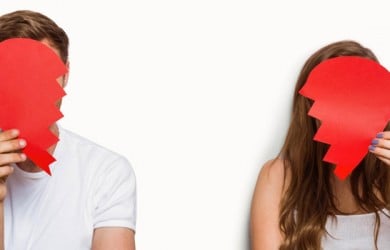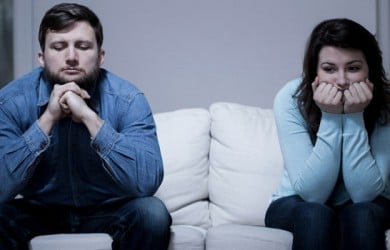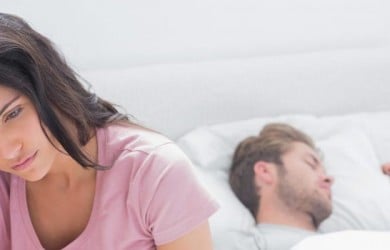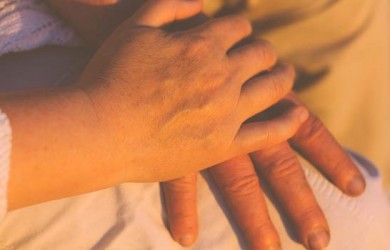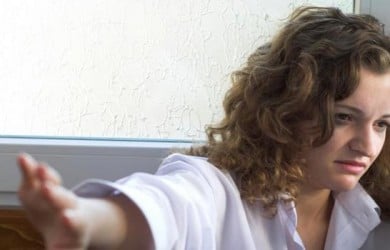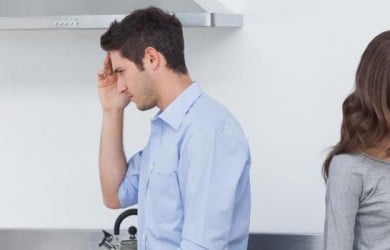 Popular Topics On Marriage Help