An Open Letter to the Husband Married to a Narcissist Woman
To the Men Married to a Narcissist Woman,
Your wife can be impossible to understand.
You only have to take a look at the volume of information that highlights that the challenges of having any relationship with a narcissist person outweigh those that support such a relationship.
But you were gifted with the strength, patience and the loving eyes to see through the narcissism, to see through her.
As an optimist and a firm believer of the sanctity of marriage, you may believe that all marriages are workable. Even if you are married to a narcissist woman, your relationship is not doomed to fail.
You're holding on
You may be a person who thrives on challenges. You may have taken it upon yourself to be challenged by a complicated woman. You took this challenge because you probably have a heart that's strong, giving, and full of love.
You might be a person who doesn't know how to stop at 100% because you know that being married to a narcissist woman needs more effort than that.
You may frequently make sacrifices to show your woman the amount of love that she needs. You might even sacrifice your career, your time, and even the possibility of living out your dreams just because you love your wife.
You put your wife on a pedestal
You demonstrate that you can put your wife on a pedestal and love her to the best of your capability despite the presence of a severe psychological disorder.
Your empathic nature allows you to understand your wife and might drive you to provide for her needs because you know that deep down, your wife is still the light of your home.
As her husband, you have made it your great duty to provide for her and care for her. Just as a noble husband would. You have cared for her and supported her needs, and have been very supportive of all of her endeavors, after all, this may be for you what love is supposed to be.
Why are you staying with her?
This might be a question you get asked often, to which you know how to answer.
You might be a person who only knows how to love. Your love is what enables you to keep on holding on to your wife; it's the same love that recognizes that there is a person inside of her who is worthy of love. The only difference is that they are just not able to empathize.
You are happy being married to a narcissist woman because you know that there's nobody else out there who shines just as much as your wife, your wife who is strong on the outside, but to you is a very fragile flower and only you know how to love.
Yes, you do love her but having being married to a narcissist woman is difficult and nearly impossible to even carry out.
You have been blindsided
Your love may have clouded your eyes; you may have been completely blindsided. But know that this is not your fault.
Over the course of your marriage, it may have come to your attention that the only time you felt special was when she needed you. When she doesn't need you, she is either withdrawn or mean. But you remained steadfast in loving her because you feel incomplete without her.
This is a sign of abuse. You have formed a bond with your abuser. You deserve love too. By now, or one day in the future you may look with hindsight and see things much clearer.
Reality sinks in – a narcissist can't change
All of the manipulation and the emotional abuse will reach your awareness; you recognize that it is true, a narcissist can't change. The only thing they know how to do is to care for themselves. The only need that they want to satisfy is theirs.
This woman, whom you've made your world has discarded your efforts and minimized them, and you keep on telling yourself that you will be good enough for your 'perfect' wife.
You may still love her. That much may be true. But you one day I hope you have had a change of heart. So that you can go on to experience the kind of love that you share not the lack of love that you receive while you are married to a narcissist woman.
This is not your fault, and you do not have to feel guilty about it. One day you might start to set yourself free. You might slowly realize that this relationship is one-sided and is no longer suiting you.
You might look at yourself, and all you can see are your exhausted bones and a weak heart.
Return yourself to its rightful owner, and that is to you
If you choose to leave, you are choosing yourself. You are choosing to take care of yourself for the first time in a long time. You are choosing to take care of your well being, your mental health's and your sense of self.
It's time to forgive yourself. Let it all go and rest on the fact that you loved and gave it you're all. It wasn't your fault that they were abusive. Let the experience go, be patient and heal.
Return yourself to its rightful owner, and that is to you. Believe in yourself again. Take care of yourself again.
Love yourself again. You deserve real love and one day you will achieve that.
Share this article on
Want to have a happier, healthier marriage?
If you feel disconnected or frustrated about the state of your marriage but want to avoid separation and/or divorce, the marriage.com course meant for married couples is an excellent resource to help you overcome the most challenging aspects of being married.
More On This Topic
You May Also Like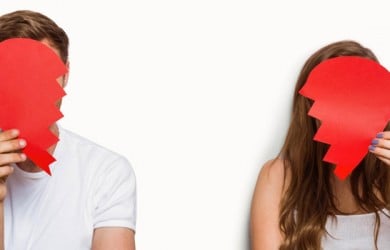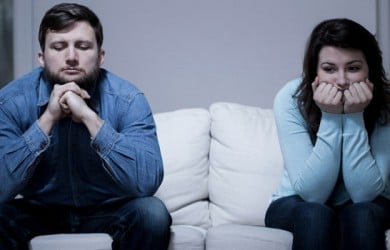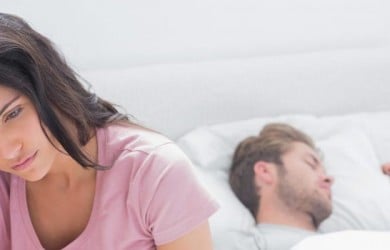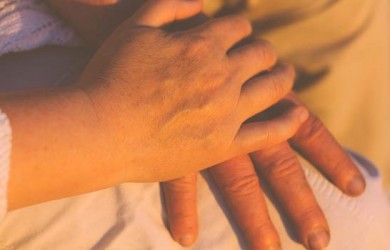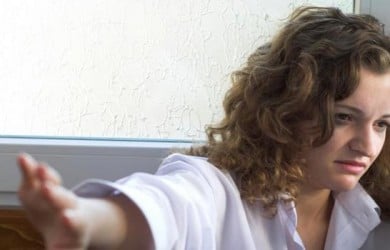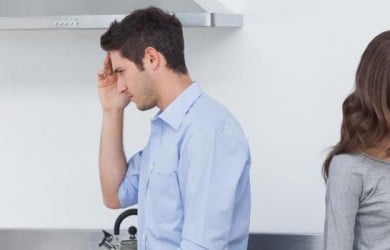 Popular Topics On Marriage Help