30 Top Signs A Narcissist Is Really Finished With You
A toxic narcissist relationship revolves around insecurity, abuse, and then manipulation.
It is a cycle that will leave the victim without self-esteem, a world full of anxiety, no social life, weak physical health, and traumatic life.
The narcissist will continue to abuse the victim until they tear the person apart. One day, the victim will realize that there's nothing left.
Everything about a toxic relationship is a cycle until you learn to break away from it.
Learn why narcissists come back to relationships and how to know if a narcissist is finished with you.
How does the narcissistic cycle work?
How to know if you're dealing with a narcissist isn't easy. Most of the time, they can prepare a flawless trap.
Knowing a narcissist and how they work will help you understand how the cycle works.
Narcissists don't show or feel any remorse. Once this person sees an opportunity, a narcissist will start the abuse cycle – and it will be hard to break away from it.
In the narcissist abuse cycle, they would feed their egos constantly while draining their partner mentally, physically, emotionally, and even socially.
Narcissists feed off constant validation and admiration from everyone. It makes them feel powerful, in control, and good.
Here's how the idealize-devalue-discard cycle works.
Idealization
Like a dream come true, a narcissist will show himself as kind, sweet, charismatic, protective, charming, and a person who is head-over-heels in love with you.
Everyone likes your partner and would say that you've found 'the one,' and that seals it.
You've fallen in love with the person who always showers you with sweetness, encouraging words, praises, excitement, laughter, and love.
This tactic is what they call 'love bombing' or the phase where the narcissist showers you with everything for weeks or months.
Devaluing
When everyone, including you, has fallen into the trap of a narcissist, the actual abusive relationship will unfold.
The narcissists will show you their true colors.
At first, this person may subtly devalue you. You may even reason that it's just a one-time thing, but you soon realize it gets worse.
It is where you will notice all the red flags unfolding.
All the good and lovable traits will disappear, and soon you will see the real monster. The narcissist will devalue you and make fun of you.
Naturally, you defend yourself, but this is precisely what a narcissist wants. It's a game of power, and this is the chance to show you his.
The narcissist starts to gaslight, withdraws his affection towards you, blames you for everything, etc.
Soon, you will feel confused, hurt, lonely, scared, ashamed, and depressed.
Discarding
"How to know if a narcissist is finished with you?"
You get discarded without warning, like a broken toy, and of no use – the narcissist will abandon you. But in certain situations, even if a narcissist breaks up with you, they can still come back.
It may sound like a nightmare because it is.
It's called the narcissist breakup cycle, where the manipulator monitors you to see if you can still stand up and move on.
When the narcissist realizes you are done, and you're getting your life back, they will try to come back to you and ruin your life.
Do narcissistic relationships last?
It's hard how to know if a narcissist is finished with you. You may have wondered if your relationship with a narcissist will last, or does it.
The length of a relationship with a narcissist will depend on how fast they can break you down.
It's sad to know that this is the ultimate goal of narcissists.
But did you know that even when a narcissist says it's over, they may still come back?
Why do narcissists want to come back to relationships?
Narcissists discard you once he's done destroying you. It will also depend on how much they want to keep you around. If they could drag you again, they would.
As long as you can stand up and start over – you're a target.
If the narcissist sees that you still have the strength and the will to rise and start over, their ego is challenged.
It's a game for them. They want to woo you again and see how vulnerable you are.
If they could, they would break you down until you can no longer stand up and move on – that is when a narcissist is done with you.
Related Reading: 

How to Get Closure With a Narcissist: 12 Ways
What will a narcissist do if you are into them?
Breaking up with a narcissist is never easy, so be careful.
How to know if a narcissist is finished with you when you got them all figured out?
When a narcissist notices that they are losing control over you, and you want to end the abuse and expose them, they try to win you back.
You have to prepare.
Related Reading: 

What Is Narcissistic Abuse – Signs & Healing
Narcissists have lots of deceptions up their sleeves. Here are three tricks that the abuser will try:
1. The trauma bond
A narcissist will never allow you to escape, let alone figure them out. Once they do, they will start fighting back by creating a trauma bond.
What we call a trauma bond is a series of abusive behaviors.
They will start creating a pattern of abuse, manipulation, gaslighting, and all the bad things they could do. They will drown you with their abusive relationship until you can no longer fight back.
2. The manipulation technique
Even if you know the truth, the narcissist will deny the accusation.
A narcissist will even counterattack by laying out different accusations about you.
They can twist reality, and the more people who know your story, the better.
Why is this so? The narcissist will manipulate them into believing the lies and accuse you of being paranoid, bitter, or even delusional.
Related Reading: 

How to Recognize and Handle Manipulation in Relationships
3. Projection
When the narcissist sees that you know and you are no longer blind to their manipulation, they will try to make you understand and sympathize with them.
They have patience and are persistent.
Their goal is to manipulate you into taking responsibility for your wrongdoings. It would be as if you're making it all up and are making it super complicated.
In time, when you disappear from a narcissist, you'd feel that it's more challenging, complex, and painful.
30 Signs that a narcissist is finished with you
Have you ever asked yourself how to know if a narcissist is finished with you?
It is when this abuser has destroyed and drained you. When the narcissist sees that they can no longer take anything from you, it's time to discard you.
Here are the top 30 signs a narcissist is done with you:
1. The narcissist no longer hides their true colors
You know when a narcissist is done with you when they no longer mask their abuse from you. For the abuser, there's no need to hide what he's trying to do.
2. You feel the change
Before, you may have felt that there are times when your narcissistic partner becomes less abusive, but now, you feel the change.
You feel that your abuser has become more confident with their goal – to drain you with every self-respect and self-love that you have for yourself.
3. The narcissist will no longer give you love bombs
The narcissist used to shower you with love bombs after every abusive episode. Now, there's none. The abuser no longer tries to pacify you because he no longer thinks you're worth keeping.
4. They are constantly irritated with you
The abuser is vocal about how irritating your presence is. They would even go as far as to let you sleep on the floor so they can't see you.
5. The narcissist ignores everything you say
The narcissist will also start ignoring you when you're talking. For this abuser, it would be a waste of energy to give attention to someone that won't do him any good.
6. They criticize you
When there is a time to talk to you, the narcissist who is finished with you will only criticize you. Everything about you will be susceptible to his criticisms.
Related Reading: 

How to Give & Take Constructive Criticism in Relationships
7. They are always distant
Because you're of no use to them, your presence would be an eye-sore for a narcissist. Keeping their distance is how to know if a narcissist is finished with you.
8. A narcissist will gaslight you
If there is a time, your narcissistic partner talks to you is when he's trying to gaslight you. It's a form of humor for them to see someone having a hard time because of them. An ego boost that they are proud of.
Christina, a licensed therapist, talks about gaslighting. Learn the types, phrases, and phrases to watch out for.
9. They are unfaithful
The narcissist will no longer hide that they are unfaithful. They are so cruel that they would even give hints or show you that they are doing it – after all, it's another way to torture you.
10. They accuse you of cheating or infidelity
On the other hand, the narcissist can also accuse you of being a flirt, a cheat, or a person who doesn't value yourself. This is another way to make you feel bad – one of the only reasons why the narcissist is keeping you close.
Related Reading: 

15 Most Common Causes of Infidelity in Relationships
11. They accuse you of lying
When they're bored, a narcissist will do anything to make you feel bad, including accusing you of lying. Even if there is no basis or reason, the thought that you will feel bad about it is enough for a narcissist to do it.
12. They accuse you of being envious
If you try to fix or talk with a narcissist who's almost finished with you, this person will accuse you of being envious. They can accuse you of being a leech because you're no good without them.
13. The narcissist takes advantage of you
"How to know if a narcissist is finished with you when you're not yet being discarded?"
This means there is still something that the narcissist can get from you. Some can treat their spouse or partner like a slave, an emotional punching bag, or an amusement when they're bored.
Related Reading: 

How Narcissists Use Future Faking to Manipulate You
14. A narcissist will not answer your calls, texts, or chats
Before, a narcissist would answer your calls, but now, nothing. It's another way of avoiding contact with you. A narcissist will think of it as a waste of time.
15. They are always angry with you
When you're together, a narcissist's irritability will turn into anger. Then, this abuser will even accuse you of ruining their day and life. You're being abused, but with your partner, the reality is twisted. You're the one who's ruining their life.
Related Reading: 

Stages of a Relationship with a Narcissist – Don't Miss These Red Flags
16. They are busy hunting for new victims
Your narcissistic partner is always busy – finding a new target.
The abuser's focus is no longer on you. For this person, it's time to find a new target before you get discarded.
17. They no longer try to convince you to stay
Do you remember the time when your narcissist partner would beg you to stay, showering you with love bombs and empty promises?
Now, the abuser will no longer care what you do. They might even be wishing you to leave.
18. They view you as a threat
One of the only reasons a narcissist is still keeping you is that they view you as a threat. You might spill the tea with their new prospect victims or find the courage to rise and get your life back.
19. They start updating themselves
Aside from being busy going out, your narcissistic partner is now over the top trying to update their looks.
The truth is, the abuser is getting ready to woo another victim.
20. They become busy and never home
It may feel liberating to realize that the abuser is never home. The truth behind this is that this person is busy catching another prey.
21. They will belittle you constantly
The abuser loathes your presence, so they would shower you with belittling comments.
After all, their goal is to destroy every little self-love and confidence you have.
22. Their stare is empty and cold
Before he goes out, he stares at you, empty and cold.
It's one of the saddest realities that this abuser is done with you. All your suffering will end, but there's nothing left for you.
23. They will not waste any more time with you
Another way a narcissist breaks up with you is by no longer spending time with you. This person may always be busy, but you see his social media full of parties, dates, and how a single person would mingle.
24. The narcissist will ghost you
It would start with a few days, then weeks, then months. You wake up and realize that your abuser has started ghosting you. Like a toy that he destroyed, you're now left alone – broken.
25. They flirt and lets you see it
Shouldn't it feel nice to start having time for yourself? But why does it hurt? You see your narcissistic partner posting flirty photos and tours.
You can even see his family and friends showing affection to your partner's new 'friends,' and here you are, discarded.
26. They would even wish your demise
You try your best to ask about your relationship, even begging to have time to talk. Unfortunately, a narcissist who is done with you will laugh at you and can even wish for your demise.
Do you think it's cruel? That's how they are. Narcissists don't know what love means.
27. They stop talking to your relatives and friends
Even your friends and family who sided with your partner will also be discarded. No time for pretensions now that your abuser is done
28. They will spend everything they can from your money
Do you still have some assets or money? Be careful because if a narcissist could, this person will spend every drop of assets you have before leaving.
29. They will start physical abuse
Sadly, the abuse will take full circle before the abuser is done with you. A narcissist, who is full of hate, can start abusing you physically and will not be sorry about it.
Related Reading: 

5 Facts About Physical Abuse in a Relationship
30. A narcissist will tell you the truth
The most painful way of knowing a narcissist is done with you is when this person finally unravels everything.
The narcissist will look you straight in the eyes to tell you that there was no love.
This person will let you know that from the start, everything was a lie. There was no respect for you, and now that you're no use, you will be discarded.
Related Reading: 

What Is a Narcissistic Personality & How to Identify Them
Conclusion
You've finally figured out how to know if a narcissist is finished with you.
It may feel confusing, painful, and sad at first, but it's a relief that your abuser finally lets you go.
Now, it's time to rise and build yourself up from scratch.
The road ahead will be challenging, and at some point, your ex might try to get back to make sure he can abuse you again.
You're broken, but it's not too late to move on and heal.
Stand up, be strong, take your life back, and allow no one to abuse you again.
Share this article on
Want to have a happier, healthier marriage?
If you feel disconnected or frustrated about the state of your marriage but want to avoid separation and/or divorce, the marriage.com course meant for married couples is an excellent resource to help you overcome the most challenging aspects of being married.
More On This Topic
You May Also Like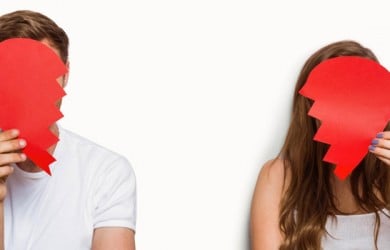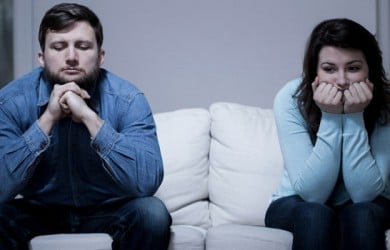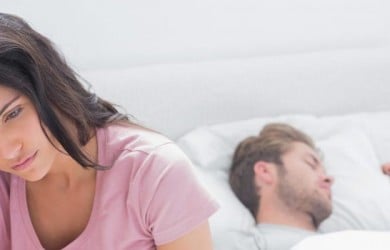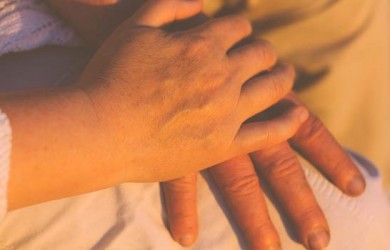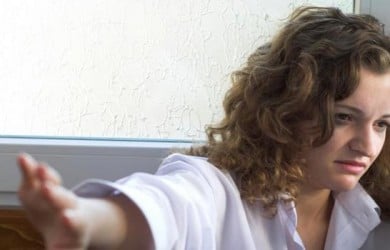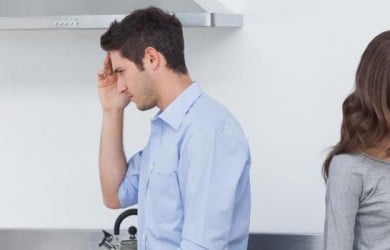 Popular Topics On Marriage Help