How to Get Closure With a Narcissist: 12 Ways
Trying to leave a narcissist? Brace yourself as getting closure with a narcissist is going to be one of the most difficult things you've ever done. Not because they love you and can't live without you but because they need you to be their source of narcissistic supply.
They won't let you leave as long as you meet their needs.But they might have no problem discarding you once they find a new source. Then the narcissist might ghost you one day without giving you an explanation.
That's why ending things successfully with a narcissist is almost impossible. In this article, we'll explore if it's possible to get closure with someone who is a narcissist and ways to do so even without their help.
What is a narcissistic personality and its signs
A person with an inflated idea of self-importance, an unquenchable desire to be the center of attention and who lacks empathy for others is someone with a narcissistic personality. It's a personality disorder that makes them think the world revolves around them.
While narcissistic personality disorder may stem from unknown reasons, it's possible to know the signs and characteristics of a person with a narcissistic personality so that you can identify them. The telltale sign you're dealing with a narcissist is they make everything about themselves.
They keep talking about how important they are, how lucky you should be feeling being with them, and how they are never wrong. They can't love anybody other than themselves and fear commitment.
They'd do anything to seduce you and make you fall for them in the initial days and may slowly start acting cold and distant once they lose interest in you. They may gaslight you and play victim whenever things don't go their way.
Also Try: Is My Partner A Narcissist?
Is it possible to get closure with a narcissist?
The answer is: NO. It's because while you're losing the person you loved and cared about, the narcissist is only losing their source of narcissistic supply. When a narcissist leaves you, they don't feel any regrets as they don't admit that they can be wrong.
That's why getting closure with a narcissist is nearly impossible since they may never accept the responsibility for their role in the breakup. They always have a different narrative of the relationship than you, where they twist the facts and play the victim.
Wondering if a narcissist asks for closure? Well, you won't see a narcissist looking for closure as they weren't emotionally connected to you the way you were to them.
Even if they agree to have a conversation with you and answer your question about why they treated you that way or left you, chances are their reasons will be trivial and vague. They may not make sense to you and make you wonder if the narcissist ever had any feelings for you.
12 ways to get closure with a narcissist
If you are trying to figure out ways of overcoming a narcissist person and his impact on you, you need to take some necessary steps. These steps can help you combat the doubt, insecurity and pain that accompany waiting for a closure.
The road towards closure can be challenging and confusing, so here are some ways to get closure with a narcissist and move on with your life:
1. Accept that they won't give you closure
It might not be what you want to hear right now, but it is the truth. Even if you reach out to the narcissist and try to have one last conversation so that you can make sense of what happened, chances are they won't provide it to you.
The sooner you accept that the sooner you can work on finding closure on your own.
2. Create closure within yourself
As the narcissist won't give you closure, you need to create it within yourself to move on. Otherwise, you may keep expecting the narcissist to come back (which they often do if they have no other source of attention). You might even take them back again.
Ask yourself what you really need from them and find ways to get them yourself. You can write a closure letter to a narcissist to lay your feelings out, and it can help you release negative energy from your mind to get closure.
Related Reading: The Roller Coaster Ride of Being in a Narcissistic Relationship
3. Cut off all contact
Before finally breaking up with a narcissist, you might have gone through a few times when they've asked for one last chance, promised to change, and get help. Narcissists can be master manipulators, and you might have taken them back as their apology seemed sincere.
That's why meeting a narcissist to get closure is a bad idea, because they may use that as a chance to get you back. Block their phone number, stop texting, calling, or interacting with them on social media. Stop all sorts of communication with them from getting closure with a narcissist.
However, going no contact with a narcissist may be tricky as they might show up at your house or work unannounced once you block them everywhere. Remove yourself from the situation and walk away instead of engaging with them in any way.
4. Get rid of everything that reminds you of them
You can't get closure with a narcissist if everything around you keeps reminding you of them. You need to detach yourself from them. That may mean deleting all the texts, throwing away the gifts, deleting the photos and videos you took together or moving to a new place if possible.
Moving past a narcissist isn't easy, but you need to do everything in your power to help yourself stop obsessing over them. DON'T stalk them. Not on social media, not in real life.
5. Take time to grieve
A relationship with a narcissist isn't all bad. They use love bombing during your relationship's initial days, which is one of the most used narcissist manipulation techniques. Their thoughtful gestures and attention might make you feel like the most important person in the world.
Research shows that levels of grief after a breakup differ based on who initiates the breakup, individual personality and level of involvement.
So, ending things with them may feel like the death of a loved one. You need to mourn the loss to move on and find closure truly. Let yourself experience all the emotions. Don't try to skip any of the five stages(denial, anger, bargaining, depression, and acceptance) of grief.
6. Stop ruminating
It's natural for our minds to contemplate over things we can't fully fathom. If a narcissist suddenly ghosts you, you may keep replaying the past over and over again in your head to understand what went wrong.
To get closure with a narcissist, you need to shift your thoughts every time you start obsessing over the relationship. Distract yourself whenever you find yourself ruminating again. You may call a friend or family, watch your favorite TV show, or hit the gym to take your mind off the breakup.
7. Shift your focus to yourself
Being in a relationship with a narcissist means giving all your attention to them. They might have made you feel guilty for having friends or hobbies as they needed your undivided attention. You may also experience anxiety, depression, and low self-esteem if you've been gaslighted frequently.
Research has revealed too much focus on others can lead to mental exhaustion and burnout in the long run. Instead, focusing on yourself can enhance energy levels and satisfaction.
To get closure with a narcissist, now you need to focus only on yourself and prioritize your well-being. Focus only on healing, building self-love, and growing self-esteem.
8. Take responsibility for your part
While your narcissistic ex is responsible for playing games and manipulating you to fall in love with them, you can't deny your responsibility for getting in a relationship with them. Attraction to a narcissist stems from unresolved childhood trauma.
To get closure with a narcissist, you need to stop being angry and blame them for everything. That'll only keep you stuck. Make sure to take steps to heal from childhood trauma unless you want to fall for another narcissist in the future.
9. Let your friends and family help
Your narcissistic ex might have isolated you from your friends and family as they want you all to themselves. How else would they have complete control over you and make you codependent? They don't want you to spend time with anybody other than them.
Research shows that friends enrich the lives of individuals and can play a significant role in managing stress and mental health crises of all kinds.
If that happened to you and you've lost touch with your support system because of the narcissist, now is the time to reconnect. You'll need to have close people around to vent, get advice and get your life back again. Don't feel embarrassed to reach out to them and ask for help.
10. Learn about NPD
Getting closure with a narcissist is necessary to make sense of what has happened so that you can avoid repeating the same mistakes and relationship patterns the next time. Educate yourself on NPD (narcissistic personality disorder) by reading books and articles.
Learning about NPD will help you understand why your ex has acted the way they did. You'll be able to spot the signs next time you meet someone with NPD and steer clear of another narcissistic abusive relationship.
To learn more about narcissistic personality disorder, check out this video:
11. Seek professional help
You may feel lost, confused, and guilty after the rather abrupt ending and no closure from a narcissist. A professional therapist can help you find closure by validating your experience while guiding you on how to spot a narcissist and stay away from them in the future.
The expert can also help you deal with the damage that being in a relationship with a narcissist may have given you and address your reasons for being in an unhealthy relationship.
Related Reading: 7 Signs of an Unhealthy Relationship
12. Be patient with yourself
Finding closure when it wasn't given to you can be emotionally draining. It's not a binary process and will take time. Make sure not to beat yourself up for not getting closure right away. Permit yourself to let your feelings flow and take it one day at a time.
Conclusion
It's not easy to get closure with a narcissist, but it's possible to create it yourself with the help of a therapist and your close ones. You need to find closure to break free from the narcissist cycle. Whatever you do, don't go back to the narcissist.
Keep working on healing and being a better version of yourself. You may feel lighter and find a sense of relief sooner than you expected.
Share this article on
Want to have a happier, healthier marriage?
If you feel disconnected or frustrated about the state of your marriage but want to avoid separation and/or divorce, the marriage.com course meant for married couples is an excellent resource to help you overcome the most challenging aspects of being married.
More On This Topic
You May Also Like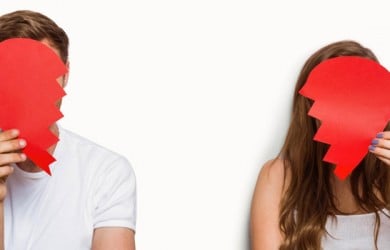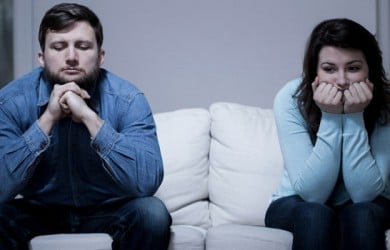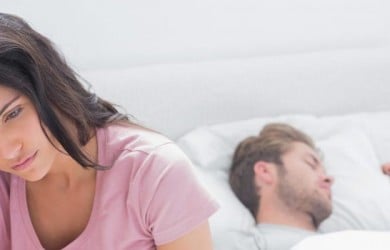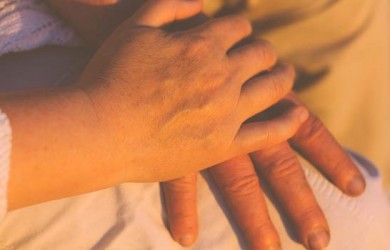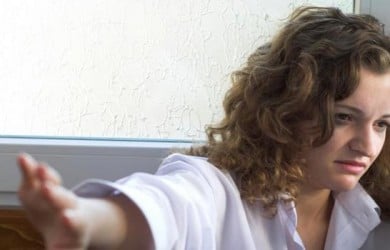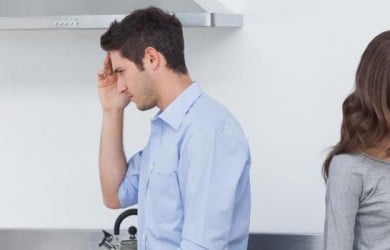 Popular Topics On Marriage Help