Breaking up with a Narcissist – How to Go About It
Let's face it; people change over the course of time and reveal their true identity and characteristics.
You think you know a person for who they truly are and you are sure. The honeymoon period of any relationship is so blissful and attractive. You love everything about your partner, and they love everything you do.
However, as the dust settles, your eyes now open to their true identity. Once your partner knows that they have their hooks in deep, and there is nothing that they can say or do that will make you rethink the situation that easily, they reveal their true self.
It can be devastating and earth-shattering to finally realize what piece of work your significant other is, to say the least. This is the person you thought you would spend your life with, you will grow old, have kids, and raise grandchildren with. And here they are, acting like a complete stranger!
It is hands down challenging and exhausting to be with a narcissist; however, it is more revolting to break up with one. They are notoriously intelligent and smart. They can very cleverly play a part and fool you in a wink without you realizing. Take a breath, gather your bearings, and take a step.
If some or all of the things mentioned below happen with you after you are done breaking up with a narcissist, do not feel responsible or sad about the fact. None of this is your fault. It happens, this is how they are programmed, and it is not your fault.
Following are just a handful of things that can ease you if you find yourself wondering, 'what to expect after breaking up with a narcissist?
An always winner
Narcissists do not like to take the high road. Compromise, negotiations, or taking the high road are part and parcel of any relationship.
Even if you should not make it to the end, it is your duty and as a form of respect, to try and take the high road even after the relationship is over. However, narcissists do not like to bow down; therefore, breaking up with a sociopath narcissist is going to be a tough feat. Any form of negotiation, no matter how harmless, is a form of defeat for them.
They like to feel validated. They will not view the fight as just or fair, they want to win, and they want their word to be the last one said. And for this, they will do any and everything in their power to be the winner.
It is all about me and my end goal
Narcissists will always try and lure you into their game, plan, and goal. They will use you as a pawn in their neat little game.
Even if they have no use of you, they will not let you go just to maintain their power and authority.
Albeit breaking up with a narcissistic boyfriend is not going to be easy. However, after the breakup, your narcissistic ex will try to pin all the blame on you. They will try to bad mouth you in front of friends or family. They will play the victim and will try their best to lure you into the honey trap just to hurt you even more.
No matter how charming or changed they appear to be, do not make the same mistake twice.
Going out with a bang
It's not in the nature of a narcissist to bow out quietly. If you have played your cards right and you have successfully beaten them in their game, then comes the last step or last scene of their elaborate play: humiliate you.
In their book, they are now close to losing, and that cannot happen.
So they will create a scene; they try and trespass your home, office, or crash a gathering or party. Be vigilant for anything and stay strong as breaking up with a narcissist can drain you emotionally and, at times, physically.
Hitting below the belt
If you are married to a narcissist, be ready for multiple false accusations and hits below the belt. Narcissists will not even stop and think things through before placing the accusation. They will just throw things left and right, just to see what sticks and hurts.
With the utter lack of empathy, they will never think of the impact this will have on you or your children if you have any. They do not think things clearly or through before taking any step; all they are concerned with is that they be the winner when all things get done.
They will take their sweet time
Remember, all they care about is themselves and their happiness; which according to their rule book you have ruined. So, they will drag the process of the break up as much as they can without actually thinking about your mental or emotional health, just to maintain some amount of control over you. Stand your ground and do not falter for a moment.
What to do
Breaking up with a narcissist can be a tough pill to swallow, as they feed off from the pain and torment of others. They only think about winning and dragging things off, keeping you from other people since your happiness is like a win for them.
Be it dividing your assets, custody of your kids, or anything else; they like to be in control and the one that everyone thinks about.
It will take years of therapy and practice to be happy again. The scars that a narcissist leaves on you can be torturing and will, perhaps, live under your skin for forever. What you need at such times is a good support system and friends to help you out in every step of the way.
Share this article on
Want to have a happier, healthier marriage?
If you feel disconnected or frustrated about the state of your marriage but want to avoid separation and/or divorce, the marriage.com course meant for married couples is an excellent resource to help you overcome the most challenging aspects of being married.
More On This Topic
You May Also Like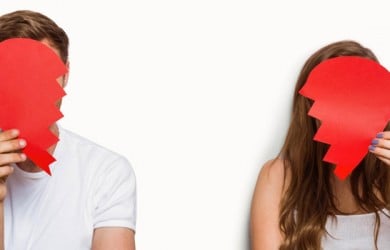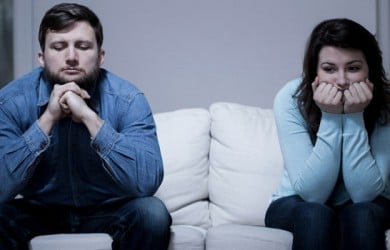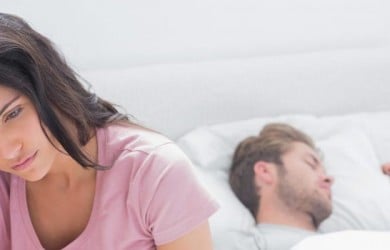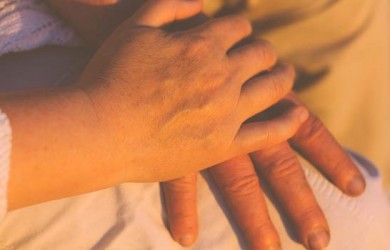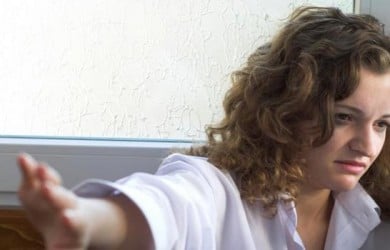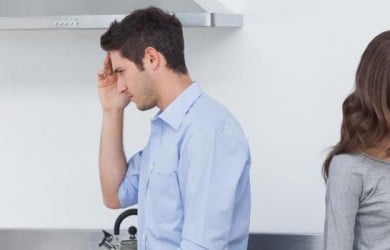 Popular Topics On Marriage Help