11 Key Tips for Getting Over Infidelity in a Relationship
Infidelity- it's one of the most devastating things that can happen to your marriage and one of the hardest to get over. The person you promised to love, honor, and cherish 'til death do you apart has informed you that they have been intimate with another person.
This leaves you with no other option than getting over infidelity.
But surviving infidelity in marriage has one of the two possible tangible outcomes. Either you will choose to stay with your partner or decide to let go.
Every situation is unique. So, when you contemplate- how to get over infidelity in a marriage, every case cannot have the same solution.
As yourself, do you work to try and mend your marriage? Or is this breach of vows enough to make you decide to leave?
What is infidelity?
Infidelity in relationships can be a difficult topic to talk about. Definitions can vary depending on who you ask and what they consider to be infidelity. In general, though, most people would say that infidelity is when a person engages in sexual activity with someone other than their significant other.
It can also be when a spouse does not keep their spouse's secrets (i.e., cheating on them). It is also when people lie about being in a relationship when they are not. However, that is not always the case.
Therefore, the definition of cheating is up for debate and can vary from person to person.
5 causes of infidelity in relationships
There are many reasons as to why people cheat on their partners. Here are the top five reasons why people cheat.
1. Financial pressure
When a person is going through financial hardships, they may turn to their partner for money or gifts to make their lives easier. They may do this as a way to get their partner's attention and help them feel better temporarily.
2. Boredom
If a relationship has become monotonous for one or both partners, they may look for ways to spice things up and bring excitement back into the relationship. This may include seeking out someone new to have a relationship with or perhaps ending the relationship entirely.
Related Reading

: 

15 Signs of a Boring Relationship
3. Ego
Many people cheat because they are ego-driven and want to prove they are better than their partner. They may also be bored with their partner and want to spice up the relationship by having sex with someone else.
Related Reading

: 

10 Signs of Ego in Relationship and What to Do
4. Mood swings
Many people have changes in mood that are out of their control. They may suffer from depression or have periods of extreme anger that they feel the need to release through acting out on their desires.
5. Low self-esteem
A person may feel that they are not good enough to be with their partner and may find themselves having sexual relations with someone else to feel as if they are more attractive. They may also want to prove to themselves that they can do better and be more successful than their current partner.
Related Reading

: 

10 Ways On How Low Self Esteem Affects a Relationship
5 effects of infidelity on love and trust
There are a few different effects that can occur as a result of cheating on one's partner. Check out five of the most common:
A sense of betrayal or insecurity can take hold in the cheated-on partner, leading to feelings of hurt and anger towards his or her partner.

After cheating, the cheater may

experience guilt

, shame, or remorse for what they have done and struggle to come to terms with these feelings.

Many cheaters feel bad about what they have done and begin to blame themselves for their unfaithfulness.

Feeling guilty and ashamed can be especially difficult if the partner of the cheater finds out about the affair and confronts the cheater.

The relationship that was once thought to be strong and healthy may quickly begin to fall apart once the secret of the affair is revealed.
11 tips for getting over infidelity
Wondering how to overcome infidelity? Surviving an affair and recovering from infidelity are not going to be easy. So, read along for seven effective ways of overcoming infidelity in relationships and boosting your emotional infidelity recovery process.
1. Take some time to take stock
After you learn that your partner has been emotionally and physically intimate with someone else, it's a good idea to take some time to be by yourself. You need your own space to think about what your next steps will be.
You can ask your partner to leave home temporarily, or you may decide to move to another place to seek solace.
You may wish to talk to your trusted circle of family and friends. You may also want to try marriage counseling. Or you may want to hold this information close to the chest, mulling privately about what it means and what you wish to do. Sharing such life-impacting news is up to you.
The critical thing to remember while getting over infidelity is not to make any decisions rashly.
While infidelity is shocking, it does not need to be the end of a marriage. If you have decided that your relationship is worth trying to save, here are some action points to consider.
2. The affair must stop immediately
One of the crucial aspects of the infidelity recovery stage is that your spouse must cease all communication, be it by text, email, or phone, with the person he was cheating on you with.
There can be no slow goodbye or long explanation for cutting things off. If your spouse is not willing to stop the affair, do not proceed with trying to mend the marriage.
3. Your partner should answer all your questions about the affair
It is normal for you to want to know all the details about the when, the where and the why of your spouses infidelity. While you and your partner are getting over infidelity, your spouse should agree to provide you with the details.
The need to know may come in waves; there will be days where you just can't face knowing anything, followed by days where you want to grill your spouse on the most intimate of details surrounding his trysts.
Your partner should understand that this is part of the healing process, even if it is uncomfortable for them (and it will be).
4. Your partner should accept the responsibility for the indiscretions
If your partner blames you, saying things like, "She was so hot, and you, you've let yourself go," or "He loved having sex with me, and you are always too tired," you have a choice.
You can leave the marriage, or you can work with the marriage counselor to help your husband understand the importance of talking about these types of problems rather than thinking an affair is an excellent solution to them.
Ideally, your spouse should apologize and try to work things out between the two of you.
5. Bring in expert support
Despite making all the efforts, if you are always bugged by questions like – 'how to deal with infidelity' or 'how to get over betrayal', do not shy away from seeking professional help.
Marriage counseling is a great option to consider while you are getting over infidelity.
A qualified marriage counselor will help you unpack the reasons behind the affair. This is important, and dealing with infidelity in the safety of a therapist's office is better than trying to talk about it yourselves.
A neutral third party will guide the conversation and work with you to find a healthy resolution; your counselor will also keep your emotions in check and calm tempers should they start to escalate (which is normal).
Remember: a marriage counselor has seen it all and knows what it takes to help a committed couple overcome infidelity and the distress associated with marriage affairs.
Watch this video to help you in getting over infidelity:
6. Know that you are on the path towards healing
Be aware there is no set timeline for healing. Getting over infidelity is a two-step forward, one-step backward process. But you should see a linear progression upwards.
You will have fewer and fewer days of waking up and feeling like all you want to do is cry. Your mind will go less and less to imagined images of your spouse and "that person" together.
As you work with your husband to address the issues that led to the infidelity, you will find that you have a new closeness developing.
7. Talk to your partner about what happened
This is the first and most important step in getting over infidelity. If you don't talk about it, the hurt and anger will continue to fester. You may also be tempted to make up stories in your head that just aren't true.
So, talk openly and honestly with your partner about how you feel and what needs to change to make it right again.
8. Don't run away from your problems or from your partner
Running away from your problem will only make things worse in the long run. Ignoring your partner won't make him or her disappear, either.
You need to face up to your problems and deal with them together so that you can be open and honest with each other again. Otherwise, your relationship will never heal completely.
Related Reading

: 

30 Common Relationship Problems and Solutions
9. Forgive yourself, and your partner
Try to let go of any feelings of anger and resentment towards your partner. Remember that no one deserves to be cheated on, even if it was his or her fault. You and your partner both made mistakes along the way, but now it's time to focus on the future rather than the past.
10. Make changes to improve your relationship and make it stronger
This is the only way that you can make sure that you won't end up in the same situation in the future. You should also consider why you and your partner got into this situation in the first place. That way, you can take steps to avoid the same mistake again in the future.
11. Take care of yourself emotionally and mentally during the recovery process
Don't let the hurt and pain take over your life.
Spend time with your friends and family, or join a support group where you can share your experiences with others and get the support you need. The recovery process will be easier if you stay positive and keep faith that you will be back together with your partner again someday.
Takeaway
Infidelity can eventually be viewed as a blessing in disguise. It can serve to wake up a marriage that has grown stale or routine.
By recommitting to your relationship through open communication and forgiveness, you can find that version 2.0 of your marriage is even better than the original one! Knowing these aspects, remember that you've been through the fire and have become stronger.
So, trust your instincts. Seek help for getting over infidelity, but make a decision yourself. And stand by it!
Share this article on
Want to have a happier, healthier marriage?
If you feel disconnected or frustrated about the state of your marriage but want to avoid separation and/or divorce, the marriage.com course meant for married couples is an excellent resource to help you overcome the most challenging aspects of being married.
More On This Topic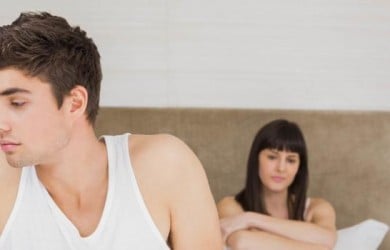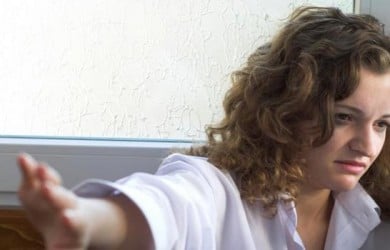 Recent Articles
You May Also Like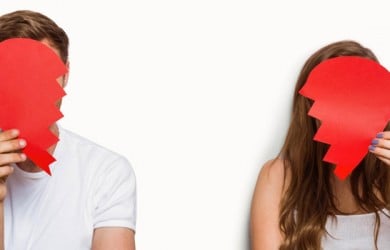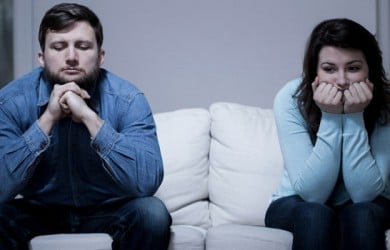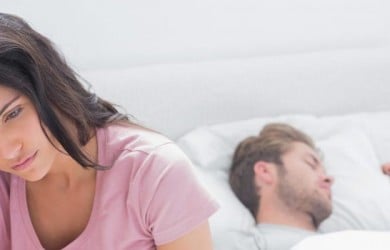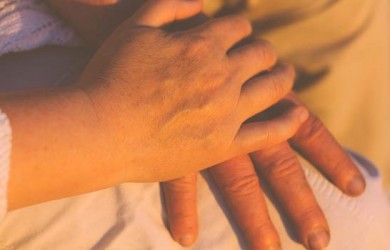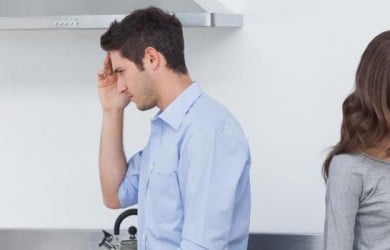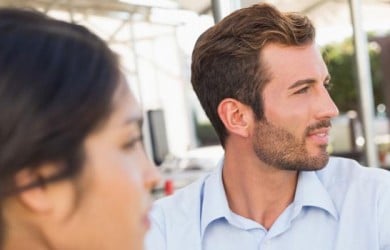 Popular Topics On Marriage Help