What Is Betrayal Trauma: Signs & Ways to Heal
Romantic relationships and marriages come with their fair share of obstacles and conflicts. However, if you're at a point in your relationship where your trust has been broken by your significant other, this article may help you.
To heal effectively from having your trust broken by your partner, it is very imperative to understand the true meaning of betrayal trauma. So, what is betrayal trauma?
Trauma arising from your trust in someone close to you, such as your partner, getting broken is betrayal trauma.
Imagine getting punched in your gut. Think about the dull pain and discomfort that lingers long after the sharp pain from the punch has subsided. Betrayal trauma can kind of feel like that.
Being betrayed by someone you love can feel absolutely devastating. It may become extremely tough for the one whose trust has been broken to trust their beloved ever again.
Such an event of one's trust getting broken might be due to events like gaslighting, suddenly discovering hidden addictions (such as drugs, gambling, porn, etc.), infidelity, lying, and so on.
Related Reading: 

How to Get Over Betrayal in a Relationship
The theoretical basis of betrayal trauma
To understand how to get over betrayal in a relationship, and heal from the same, it may be helpful to learn about betrayal trauma theory. The concept of this type of trauma was proposed in 1991, by psychologist Jennifer Freyd.
According to Freyd, betrayal trauma is a particular type of trauma that one may experience in primary social relationships (romantic relationship, marriage, parent-child relationship). In this type of trauma, the one who has been betrayed may need to still be in the relationship for protection and/or support.
As mentioned earlier, a marriage or a romantic relationship between two people is a type of attachment relationship. According to the theory of this trauma, betrayal in the form of cheating, financial betrayal, gaslighting, hidden addictions, and so on, can have lasting consequences on the recipient of betrayal.
Why are there lasting consequences? This is because when an individual is betrayed by someone, their first instinct is to distance themselves from the betrayer. But this becomes complicated when the betrayer is a person the victim is dependent on for protection, support, and safety.
If you are dependent on your partner socially and financially, and you have been betrayed, you might feel scared to address the betrayal. So, you may resort to burying this trauma. This can lead to post betrayal syndrome.
Examples of betrayal trauma
Before learning about the symptoms of this trauma, it's best to first understand some common examples of betrayal trauma in romantic relationships. They have been listed as follows:
You may suddenly discover that your partner is addicted to a particular drug or drug use in general. You may find out that your boyfriend or girlfriend may be addicted to consuming pornography content.
This discovery might put you in shock and your relationship in a crisis. You may feel confused about what to do and how to navigate your way through this situation.
Another common form of this trauma is if you're a victim of gaslighting. The manipulation and deceit from your partner to clear his/her/their role in the betrayal incident might confuse you deeply.
Other effects may be poor self-esteem, loss of identity and self-concept, loss of your ability to identify and trust your instincts.
Related Reading: 

How to Deal With Gaslighting in Relationships in 15 Ways
You might experience feelings of shame, guilt, and/or confusion if you discover that your partner has been cheating on you. Therefore, you might have a hard time admitting it or acknowledging this event. You might hesitate to share this information with your loved ones because of societal and cultural norms.
Signs & symptoms of betrayal trauma
Now that you know about the different examples or manifestations of the trauma let's take a look at the symptoms of betrayal trauma or the psychological effects of betrayal.
The symptoms have been listed as follows:
A. Physical symptoms
Any kind of trauma, including betrayal trauma, can considerably affect the body and brain. Sometimes we may be able to deceive our mind and evade the mental pain of betrayal, but the body can remember it.
This becomes evident when we face physical issues such as chronic fatigue, gastrointestinal problems, sleep disorders, headaches, a weakened immune system, and so on.
B. Mental dissociation
You must have heard about the term "mental fog."
Although there can be numerous reasons for this fog, it can be one of the common side effects of trauma associated with betrayal. The sufferer is unable to have a clear understanding of feelings and emotions. This lack of clarity may, in turn, lead to generalized anxiety and depression.
Related Reading: 

How to Heal From Relationship Trauma
C. Shifting of emotions
This is what we commonly call 'mood swings.' A lot of negative emotions come with betrayal, and often, two or more of these emotions manifest themselves together. One moment everything is fine, and the next moment you find yourself in tears.
And then again, you are extremely annoyed or irritated about everything on earth. People may say you are 'crazy', but actually, your mind is reacting to betrayal.
D. Withdrawal mode
Trauma is painful, and it may cause you to withdraw even from relationships that matter. You might lack the energy to communicate with anyone and hence move away from friends or near and dear ones.
A kind of worry and fear also operates in mind, leading to suspicion about small matters. All these, in turn, lead to decreased self-esteem.
A very important thing you need to remember is that the aforementioned symptoms are just the most common symptoms of the trauma. Every individual is different. Therefore, the symptoms people show will vary.
Keeping this in mind, self-diagnosis is not going to be accurate. Other types of trauma may produce symptoms similar to this trauma.
When you're dealing with difficult questions such as "Why do people betray," it's best to be thorough in your evaluation. You may even ask yourself the following questions to get more clarity:
How safe do I feel in my romantic relationship? Do I feel safe at all with my partner?

Is there any history of abuse?

How is the quality of communication in my relationship? Is the quality of communication reflective of a healthy relationship?

Do I have the urge to find ways to protect myself even if I am around my loved ones or my spouse or partner?

Did I feel very safe and trust my partner from the get-go?
A big part of learning about how to get over trauma is asking yourself these aforementioned questions. Don't just ask yourself these questions. Remember to take the symptoms and examples of betrayal trauma into consideration.
Here's a take on the syndrome from an expert:

Related Reading: 

5 Symptoms of PTSD and How to Deal With It
4 steps to recover and heal from betrayal trauma
When someone betrays you, it can feel devastating. Things take an uglier turn when that someone is your significant other or partner. That's when you may find yourself at a loss for words. You feel a plethora of negative emotions all at once. You may not know what to do.
Let's take a deep breath and try to understand that there are ways to recover and heal from betrayal trauma. Healing from betrayal will take time and effort, but it will be worth your while.
Let's take a look at the steps and ways for overcoming the emotional trauma of adultery and other forms of betrayal trauma:
1. Acknowledge the trauma instead of avoiding it
The first step may take some time to execute, but it is pivotal in the recovery process. The first thing you should consider doing is addressing and acknowledging what happened between you and your partner. Address the betrayal you faced.
Coming to terms with whatever happened is crucial. If you keep avoiding it and repressing the betrayal, the turmoil you're facing will manifest itself in other domains of your life.
It might affect your other close relationships, your academics, and your work life. It may affect your relationship with yourself.
Coming to terms with the reality that what happened cannot be undone or erased is important. Running away from the bad memories will lead you down a path of overthinking about it. You might find yourself constantly replaying the betrayal incident in your head.
When you do successfully acknowledge the betrayal, it opens the pathway for you to delve into identifying the different causes and reasons as to why it happened. Identifying the reasons will help you recover from the betrayal trauma.
Acknowledging the betrayal will allow you to see the causes or reasons such as poor communication patterns, intimacy issues, and so on, in the relationship, so that they can be resolved.
Related Reading: 

5 Life Lessons Betrayal in a Relationship Can Teach You
2. Accept those difficult emotions
Some of the painful emotions you may be feeling as a result of betrayal trauma include shame, guilt, humiliation, anger, vengeance, grief, or sickness. You may instinctively try to avoid feeling these emotions.
Although running away from these feelings might provide some momentary relief, it isn't a permanent solution. If you avoid or mask your feelings, it will become even more difficult for you to effectively regulate your emotions.
Although you may be scared to deal with these emotions, recognizing your feelings will actually make it less scary for you.
It is important to be aware of your thoughts and feelings. Greater emotional awareness is imperative for effective betrayal trauma recovery. When you identify your feelings, you learn how to cope with those difficult emotions.
3. Seek support from others
It is completely understandable if you're feeling hesitant to disclose information about betrayal to anyone else. After getting betrayed, it may be hard for you to open up or trust anyone.
However, it is also important that you remind yourself that staying in your shell and not seeking support is unnatural for human beings. All human beings need emotional support.
This is especially relevant when a person is going through something traumatic or stressful. Even if you're not willing to disclose everything yet, providing some information to your close relatives or friends will allow them to provide companionship to you.
A way to make this step of healing from trauma a bit easier is to be clear about the kind of support you want from them. You can tell them if you just want to share how you feel or you want them to advise you.
Related Reading: 

Supporting Your Partner Through Crisis or Trauma
4. Focus on your needs
If the thought of having to determine the future of your relationship feels too much for you to handle, please understand that you don't have to make any decisions about that immediately.
Please take your time. Work on yourself. Seek therapy to get some professional insight. Therapy is one of the best ways to gain clarity about your feelings, what to do next, learn coping skills, and so on.
Healing from betrayal trauma is a journey. Focus on how you're doing and what you need and don't succumb to any pressure of making any immediate decisions about the future of your relationship.
Pause. Take a few deep breaths. Just hold on. Focus on yourself. Things will get better.
Conclusion
Repairing yourself following a betrayal might be tough, but it's not impossible. Things do take time. All you need to do is give yourself that time, and you are bound to emerge much stronger!
Share this article on
Want to have a happier, healthier marriage?
If you feel disconnected or frustrated about the state of your marriage but want to avoid separation and/or divorce, the marriage.com course meant for married couples is an excellent resource to help you overcome the most challenging aspects of being married.
Learn More On This Topic
You May Also Like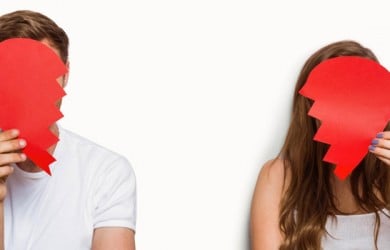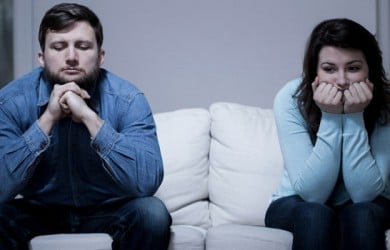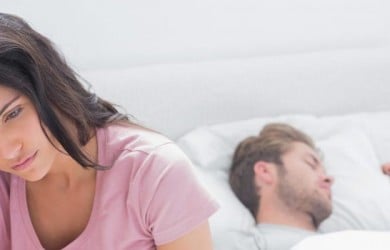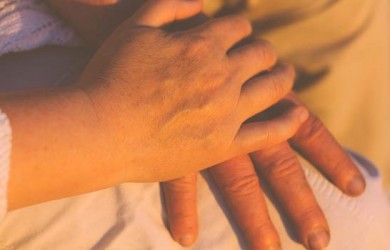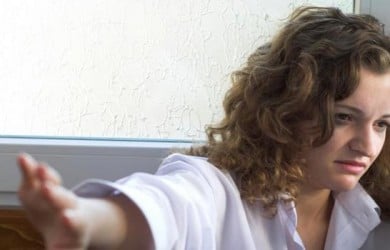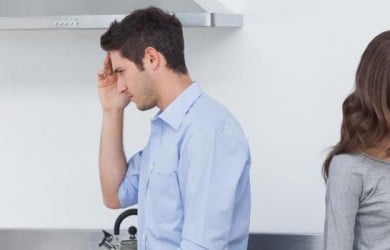 Popular Topics On Marriage Help